Charter a Bus For Your Team in Atlanta
CALL 404-425-9570 FOR A CHARTER BUS FOR YOUR TEAM IN ATLANTA
GOGO Charters is the premier motorcoach and charter bus transportation service for residents of Atlanta. With access to hundreds of buses that have logged over four million miles on the road, we are well equipped to provide one of the best transportation experiences you'll ever have, especially when heading to a sporting event.
Head to Home Games In Style
As a hometown sports fan, it's natural to feel a burning desire to attend every game in the city. Furthermore, watching games with a group of friends always makes the experience better, and doing that has never been easier.
The Atlanta Braves' new stadium at Suntrust Park can be difficult to get to from within Atlanta's city limits, but you may not have to worry about commuting with a large group. GOGO Charters reserves minibuses that simplify the process, allowing you and all of your friends to break free from public transportation and tiresome car rides. Let us drop you off right at the stadium so you don't have to worry about finding parking.
If you're a member of the Falcons, Hawks, or Braves transportation departments, GOGO Charters will also prove to be a great option for you. The charter buses we reserve are large, comfortable and come equipped with ample room to carry supplies, equipment, and anything else you need to bring. With compartments under the bus, overhead storage space and lots of legroom, we do our best to ensure you have all the space you need. The amenities we can reserve also make sure that your athletes are comfortable while taking the journey from your sports facility to the home stadium.
Get to Away Games Efficiently
No matter how many people you're transporting or what sport they play, GOGO Charters has access to an array of buses that can get them exactly where they need to go.
If you're an SEC football fan, you know how taxing it can be driving to your team's away games week in and week out for tailgates. Next time the UGA football team takes its talents on the road, call GOGO Charters to reserve a minibus that will easily transport you to and from the game. Whether the opponent is down the road or in the next state, rest assured that your athletes and fans are in good hands.
Attend Atlanta's Biggest Sporting Events
Atlanta hosts some of the biggest sporting events in the nation, attracting thousands of fans from across the country. One of the most populated cities in the southern United States, Atlanta faces constant issues with transportation and traffic congestion when major sporting events come to town. The Chick-Fil-A Kickoff Game, the SEC Championship, and the Chick-Fil-A Peach Bowl are just a few examples of the huge sports outings that take place in Atlanta.
Once these events come to town, you often spend hours sitting in traffic when you're trying to get to and from the game. Round up your crew and reserve a motorcoach with GOGO Charters to ensure a fun, safe trip. The next time a major sporting event comes to town, don't rely on public transportation or ride sharing which leads to people arriving later or getting lost. Call us at 1-855-826-6770 to reserve your charter bus now.
Travel to Football Camps with Ease
Football is arguably the most widely-played sport in the South. Because of this, you may find more young athletes playing football here than anywhere else. With everyone ready to play, football camps are more packed than ever. Get your students, recruits, and aspiring athletes to camp as a unit by reserving a charter bus. If you're a parent, family member or staff member that frequently struggles to find consistent transportation, try a GOGO Charters bus.
Simplify Group Sports Outings
Some of the most fun times are had when enjoying physical activity with your friends and family. Take a moment to bond with your favorite people and make memories of a lifetime; enjoy a night at Top Golf, go rock climbing, hit the batting cage, or sign up for a local road race. Since you'll likely be heading to these places with a large group of people, let GOGO Charters transport your group in style while you get the party started on the road.
Ride Into Spring Training
If your team is heading to spring training, GOGO Charters is by far the best resource for securing your transportation. For Braves staff seeking a reliable way to get to Orlando, or Falcons staff unsure of how the team is going to make it to Flowery Branch, trust GOGO Charters to book the best charter buses in the industry to transport your team safely and securely.
Transport Your Intramural Teams Collectively
Intramural sports are increasing in popularity every year, and more people are playing them than ever. As participation rises, accommodations must be made, especially in regards to transportation. Intramural competitions involve multiple teams with dozens of players, so it's important to find a reliable service that can get them to and from the game. GOGO Charters fills that void easily, reserving a selection of charter buses and minibuses to transport teams of any size.
Simplify Transportation for Sporting Events
GOGO Charters makes it easy to move athletes, fans, and coaches to and from any destination with ease. Put transportation in the hands of professionals that specialize in making your experience as simple as possible. GOGO Charters provides transportation services for sports, weddings, company events, private trips, and much more. Call us today at 404-425-9570 for a free quote!
Rent your charter bus now:
404-425-9570
You may have seen us featured in: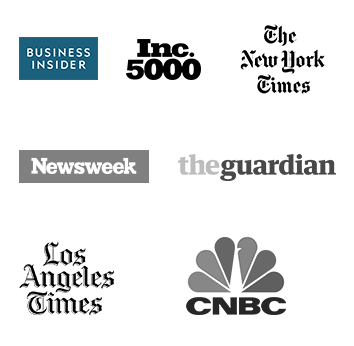 GOGO Charters Atlanta

3340 Peachtree St Suite 100, Atlanta, GA 30326, USA

(404) 425-9570
More About Group Travel in Atlanta
Helpful Bus
Rental Resources
Latest
Blog Posts