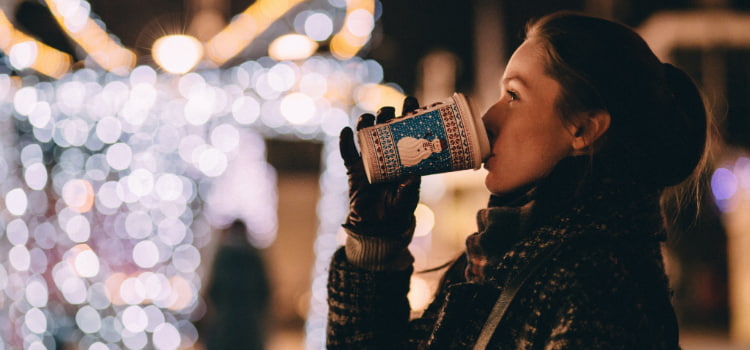 Festive Guide: 12 Days of Holidays in Atlanta
It's that time of year again! The holidays are coming to the south! Between rushing through shops to pick out all the perfect gifts on your never-ending lists to planning your special family gathering this season, time is running out to plan your holiday trip. While looking into southern destinations, you may be wondering which holiday festivities are best for the family to enjoy in Atlanta.
Holidays in the south are a sight to behold as lights dazzle every street corner and home within the city. The once-quiet urban neighborhoods are filled with carolers, candy canes, and ugly sweaters, opening up room for parties and get-togethers. Mothers rush to set up centerpieces, wrap gifts, and check off their endless holiday lists as lights hang from the trees above and presents line the doorsteps of every home.
Before You Travel to the City
Holiday event planners know the holidays require careful planning for the family festivities to be just right. With all these special elements in place, don't overlook the importance of holiday travel for a spectacular seasonal event. The last thing that should be on your mind this season is navigating holiday traffic and parking fees, especially when you can replace crowded public transit with an affordable private shuttle service to get you to and from your hotel or to popular events. Admire all the lights through panoramic windows on your personal joy ride as the trees and buildings come alive with holiday lights that transform the city into a winter wonderland.
Prepare for Your Trip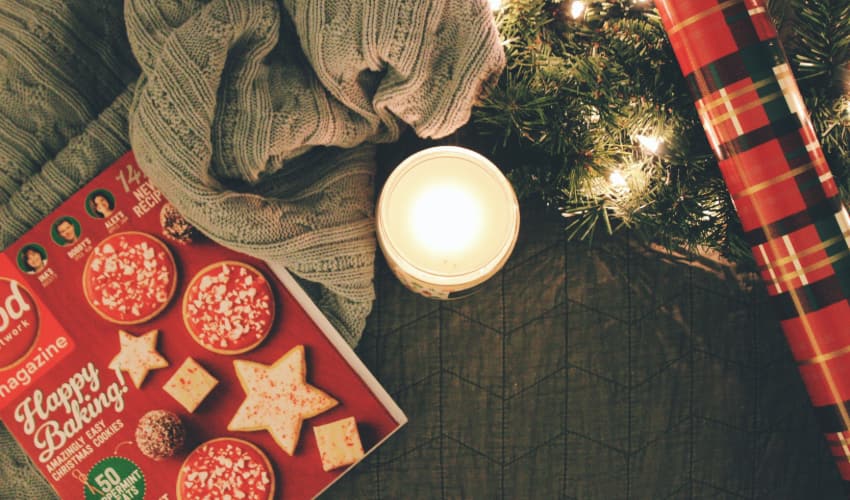 Pack clothes depending on the season. Pack jackets and sweaters with comfortable shoes. Yes, you can accidentally ice-skate in the south on frozen sidewalks if you're not careful while you walk. The city requires a lot of walking downtown–even with a private bus driver taking you from place to place.
Create your own itinerary. Make a list of all the places you'd like to see in the city! Once you arrive, it can be overwhelming how many events are happening just outside of your hotel! Send your itinerary to our operations team so we can work out the parking and navigation schedule. Make your own itinerary and then let the driver do the rest!
Map attractions on your way. Have a list of sightseeing attractions in hand so your driver can help you get the most out of your trip! Your driver will plan the distance to and from any attractions on your list such as restaurants, parks, or shopping centers. Make sure to let us know your time-frame so we can help you craft the perfect holiday itinerary!
Where to Stay
Groups planning to book a hotel for their trip to Atlanta may want to explore more options closer to the city. Planning a hotel to stay in will have a direct impact on your choice of travel/transportation around the city. If you are staying in a hotel in the downtown area, you may elect for a smaller minibus to bypass traffic and parking troubles. But if you're looking to stay outside of the city limits, you may prefer to rideshare in a larger 56-passenger motorcoach model. Follow along with our list of merry holiday events in Atlanta to make the most out of your trip.
12 Holiday Festivities in Atlanta
Despite the notorious heat, Atlanta has everything you'd expect at all of your favorite cold-weather holiday festivities, which include ice skating, holiday lights, and even sledding down snowy mountains. Visitors are often pleasantly surprised to find the south glittered with lights and the occasional snowfall, as holiday lights illuminate and captivate their attention, stimulate their senses, and fascinate the children– generating a spark in everything it touches. The Holidays aren't about where you're traveling to; they're about who you're with and the experience of the journey that brought you there. The present of adventure is a gift that can be remembered for a lifetime– you just have to unwrap it.
Here are some ideas and tips for spending your holidays in Atlanta:
Ice Skating in Centennial Olympic Park
You can ice skate even in the heat of the south. Explore this crowd favorite on ice in the center of downtown Atlanta, built by the Atlanta Committee for the 1996 Olympics. Your kids can enjoy walking in the park or attending live music or art festivals and events.
Skate the Sky at Ponce City Market
Looking for somewhere to ice skate in Atlanta? Glide your way through one of the newest and hottest attractions in the heart of the city. Ponce provides high-end urban shopping, eateries, and rooftop ice skating for all!
Holiday Nights at the Atlanta Botanical Gardens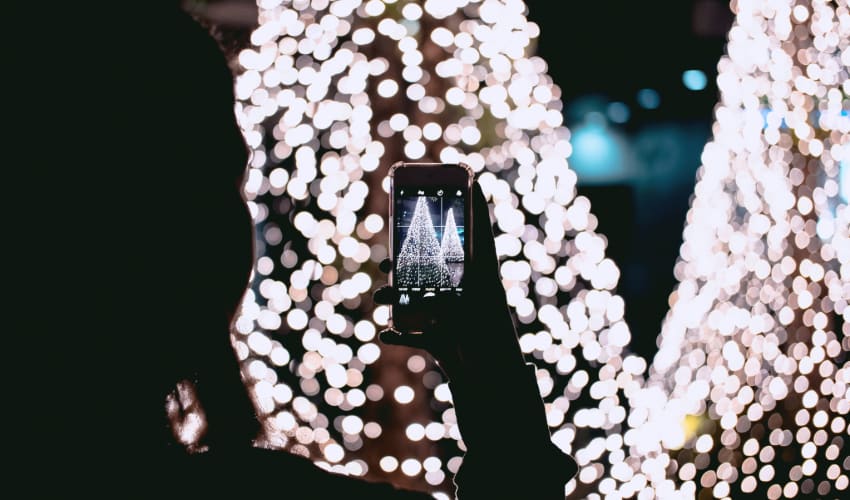 Experience the spectacle of the Botanical lights with new features and crowd favorites, including background music and motion pictures. This exhibition is a must-see holiday tradition with s'more roasting and hot chocolate over the firepit by the light show.
Festival of the SEAson at Georgia Aquarium
Get settled into the warmth and cheer of the holidays at the Georgia Aquarium, which houses thousands of animals and several thousand species. Spend the holidays dazzling at your premier view of the deepest wonders of the world.
Sled Snow Mountain at Stone Mountain Park
Christmas never feels complete without snow-capped mountains and flurries blowing past your sled in the wind. Enjoy year-round snowfall as Stone Mountain transforms into Snow Mountain. You can ride a snow tube down the snowy slopes or building snowmen in the Snowzone.
Christmas Shopping in Atlantic Station
Shop 'til you drop at Atlantic Station, home to numerous shops of all types. This entertainment center provides a movie theater, Christmas tree, and holiday events perfect for a family holiday outing.
Winter Wonderland at the Fernbank Museum
Prepare to dazzle over two floors of twinkling, carefully decorated trees showcasing celebrations and cultures from all over the world at the enchanting Winter Wonderland exhibition.
Holiday in the Park at Six Flags over Georgia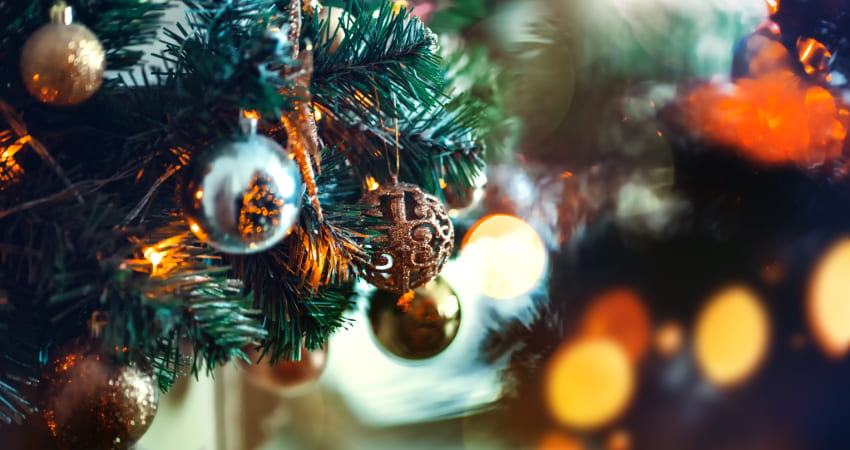 Enjoy amusement park fun with twinkling lights blanketing the sky. Watch the theme park come alive with elegant light shows, holiday festivities, and Christmas events.
Atlanta Ballet's 'The Nutcracker' at the Fox
The Atlanta Ballet's annual Nutcracker play is a must-see as it is perfect for young audiences, friends, and family. Experience a timeless southern tradition and witness "The Nutcracker" hosted by some of the best choreographers and dancers in the nation at the fabulous Fox Theater.
Tree Lighting at the Battery
Illuminate your holiday season with a unique ice skating rink, giant tree lighting, and live concerts in the renowned SunTrust Park. This event space is perfect for first-time visitors!
Fantasy in Lights at Callaway Gardens 
Stop by the unforgettable dazzling light display at Callaway Gardens and enjoy an authentic southern Christmas tradition. This event will be taking place from November through January.
The Muppet Christmas Carol at Puppetry Arts
The Center for Puppetry Arts provides visitors with a kid-friendly holiday show and an unforgettable entertainment experience. Take your young kids to see a comical yet inspiring performance!
Book Your Holiday Travel Today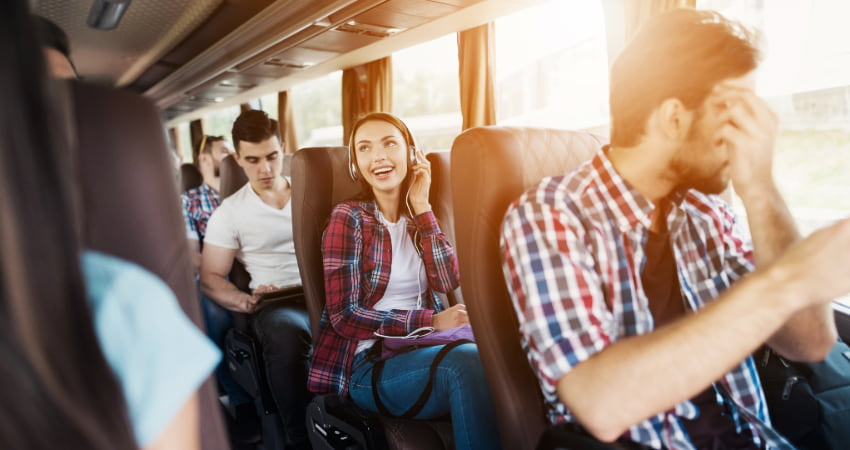 The holidays are a magical season meant to be shared with friends and family. Make the most out of this holiday season by simplifying your group travel with a private shuttle driver. Whether you're planning a company event, church or school field trip, or family outing as your season's greeting, GOGO Charters is here to help you craft the perfect itinerary for your holiday festivities! Replace your reindeer sleigh with a personalized shuttle to match the city ambiance as you are transported seamlessly to events. Book your holiday express at 1-855-826-6770 so the holidays can come to you as our professionals help you plan your next big holiday event!
Tags In
Do you need to rent a charter bus?
Do you need a long-term shuttle service?
We offer contracted shuttle services for businesses, schools, hotels, and more. Contact our experts at 1-844-897-5201 to discuss your long-term transportation plans.