Here are just a few of the companies we've worked with: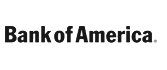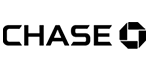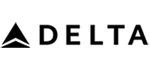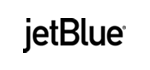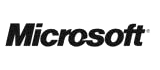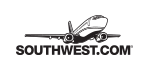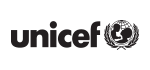 Georgia Charter Bus and Minibus Rentals
Thanks to our numerous partnerships with charter bus companies across the state, GOGO Charters is proud to be able to offer charter bus and minibus rentals in Georgia for all kinds of groups and occasions. Whether you need a minibus rental in Hampton to see a game at the Atlanta Motor Speedway with your family, or a charter bus rental in Ellijay to take your class apple picking, we have the right bus for you!
A charter bus rental is one of the best ways to travel with a group, offering flexibility with scheduling, the opportunity to choose what amenities your bus offers, and a personal driver to take you everywhere you need to be. When you call GOGO Charters at 1-855-826-6770, we can help determine the perfect Georgia charter bus for you and get you a free, no-obligation quote on one in no time.
Charter buses: The full-size charter bus rentals in our network can accommodate up to 56 passengers comfortably. These Georgia charter buses come with amenities like WiFi, power outlets, reclining seats, A/C and heating systems, TVs, a PA system, and plenty of storage space. Some of these larger charter bus models even come with an onboard restroom, which is great for larger groups traveling longer distances.
Minibuses: Don't let their smaller size fool you! A Georgia minibus rental offers many of the same amenities that a full-size charter bus does, and still has plenty of room to spare for small to medium-sized groups. Our network of minibus rentals come in sizes that can accommodate anywhere from 15 to 35 passengers depending on your needs. And even the smallest models in our network come with A/C, cushioned seats, storage space, and everything you need for a quick and comfy ride.
CALL 1-855-826-6770 FOR CHARTER BUSES IN GEORGIA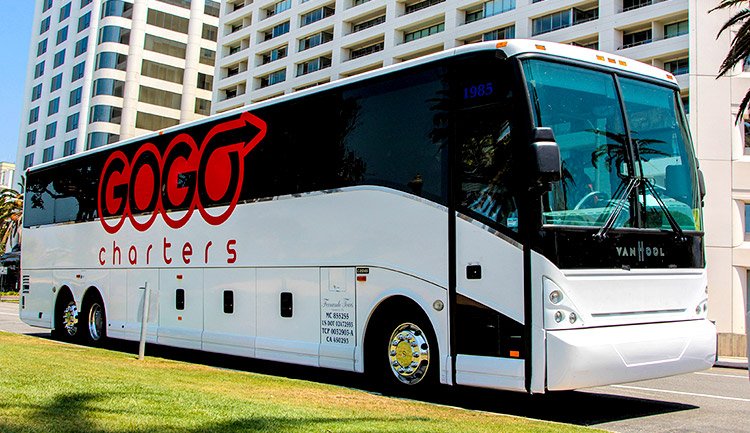 How Much Do Georgia Charter Bus Rentals Cost?
The price of renting a charter bus in Georgia depends on a few factors. Depending on the time of year you travel, you may pay more or less (summer months tend to have a higher demand for charter bus rentals). Smaller groups may also be connected with a minibus as opposed to a full-size charter bus, which is more expensive. You can also potentially get a better price on your Georgia charter bus if you book far enough in advance.
The good news is that our charter bus pricing is fair and transparent; we don't have any hidden fees, and your reservation specialist will always work with you to get you the best price on your rental. There is also no pressure to book once you have gotten your quote. Quotes are free when you call with the details of your trip, and if you decide to book, you will only need to put down 10% of the cost of your bus rental to secure your Georgia charter bus!
Charter Bus Rental Services in Georgia
No matter where you're heading in the Peach State or what your transportation needs are, we can set you up with a Georgia charter bus rental that will suit your group's needs. Below are a few of the group transportation services you can book through GOGO Charters:
To learn more about our group transportation services in Georgia, and to get a free, no-obligation quote on your charter bus rental, give our team a call today at 1-855-826-6770.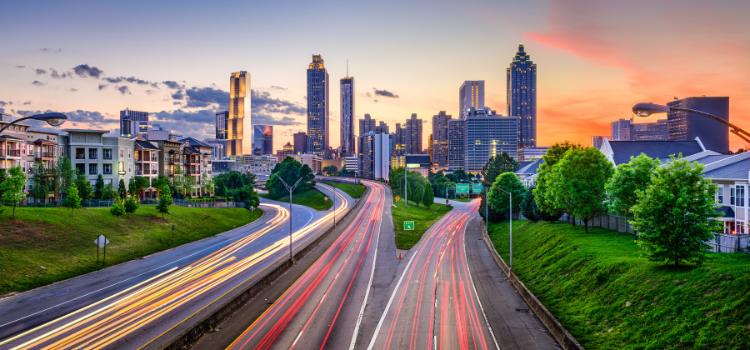 Bus Rentals from Georgia Suburbs into Atlanta
Heading into Atlanta from the suburbs? We offer charter bus rentals in every major suburb in Atlanta, from bus rentals in Marietta to charter buses in Sandy Springs. Each Georgia charter bus in our network is driven by a professional charter bus driver, allowing you to skip out on driving in notorious Atlanta traffic. While MARTA is an option for those living in areas like Fulton, DeKalb, and Clayton County, those living in counties like Cobb and Gwinnett who want to travel with a group do not have easy access to public transportation. Not to mention MARTA does not run 24/7, or offer customized amenities the way that a charter bus rental does.
Rent a charter bus to Atlanta for your next group outing and have transportation that moves according to your schedule, allows you to skip the hassles of MARTA or rideshares, and offers 24/7 customer support and a trained professional to take the wheel!
Campus Shuttles at the University of Georgia and More
From Athens charter bus rentals for Greek life formals at the University of Georgia, to Atlanta bus rentals for Georgia Tech campus tours, GOGO can set you up with a campus shuttle bus rental for your every campus need. The safety of your students and staff is at the top of our minds at GOGO Charters. We only work with the highest rated charter bus companies in Georgia who highly vet each of their drivers. In addition, we are proud to be able to offer ADA-compliant charter bus rentals in our network at no extra cost.
Rent a charter bus for school events and trust that your students and staff will arrive safely and soundly to their next field trip, off-campus event, faculty meeting, and more.
Rent a Bus in Georgia for Corporate Outings
Keep your next convention, conference, team building event, or company retreat running according to schedule when you rent a corporate charter bus in Georgia. We can connect you with reliable transportation for any and every business venture, from employee shuttle bus rentals into Atlanta from any suburb to hospital shuttle bus services for nurses and other health care staff at Emory or Grady. Onboard amenities like WiFi and power outlets allow your employees to stay connected and get a jump start on their work during their morning commute, while other amenities like cushioned seats, a climate-controlled cabin, and AM/FM radio ensure they are comfortable the whole ride.
Each Georgia charter bus driver in our network is instructed to arrive at least 15 minutes early to each stop on your itinerary and has knowledge of the state's many roads and highways. You can count on your Georgia charter bus to get you and your team where you need to be, when you need to be there!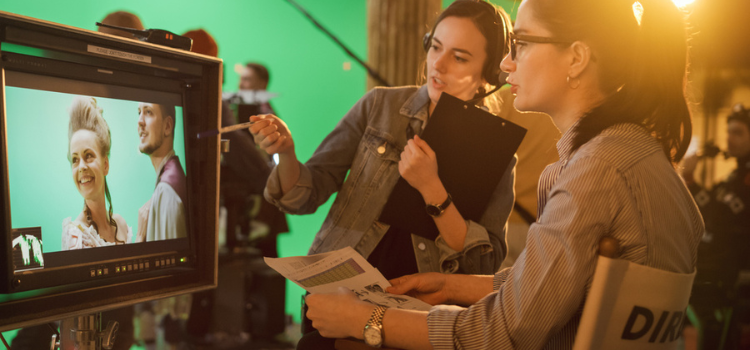 Atlanta Production Crew Bus Rentals
Quickly becoming known as The Hollywood of the South, film crews flock to Atlanta every day to record everything from independent films to large-scale blockbusters starring some of the biggest names in Hollywood. And GOGO Charters can set you up with a movie production bus rental in Atlanta for your film crew, your stars, your producers and directors, and more. An Atlanta charter bus offers plenty of storage for filming equipment or luggage, along with onboard restroom facilities for longer drives between shooting locations.
Your production crew, actors, and producers will travel in style and comfort with an Atlanta bus rental from GOGO Charters. Build your own schedule for transportation, whether you need an airport pickup from Hartsfield Jackson or a driver to pick up your actors from their hotels, and we will handle the rest!
Book Your Georgia Charter Bus Rental
No matter what your travel needs are, we have the right charter bus in Georgia for the job. GOGO Charters offers a vast network of charter buses and minibuses in Georgia, a 24/7 reservation team who can build a transportation solution around your unique trip itinerary, and a network of experienced and highly vetted drivers committed to your safety and convenience.
Our team is available whenever you are ready to take your call! Call 1-855-826-6770 today and get a free, no-obligation quote on your Georgia bus rental.
Rent your charter bus now: