Here are just a few of the companies we've worked with: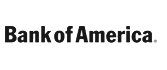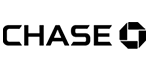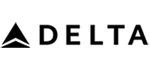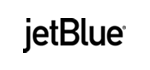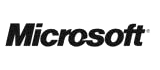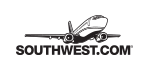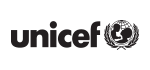 CALL 1-855-826-6770 FOR CHARTER BUSES TO DRAGON CON
While you're getting your geek on, the last thing your group should have to worry about is finding a safe, reliable ride to all the events. GOGO Charters can help.
We have access to an extensive network of buses to offer your group transportation from a variety of cities across the country. Our network includes various models of minibusesfor your small to medium-sized groups traveling to and around Dragon Con's many venues. Ranging from 18-passenger models to 35-passengermodels, these minibuses are perfect for zipping around crowded cities like Atlanta for short-term or long-term travel. Round up your guild, your DnD party, or just a big group of friends and leave the transportation to GOGO Charters. Call us today at (404) 425-9570 to learn how we can serve you.
Parade
One event your group will not want to miss is the annual Dragon Con Parade. Clap and cheer as you watch cosplayers dressed as your favorite pop culture icons, from superheroes to Storm Troopers to the Scooby Doo Mystery Gang, march down the streets of Downtown Atlanta. The parade typically kicks off around Linden Avenue NE, travels along Peachtree Street NE down to the Westin Peachtree Plaza Hotel, then swings back to the Marriott Marquis.
Navigating the city during or after the parade can difficult, and after all the walking and standing your feet will deserve a break. Save your feet and yourself the trouble of finding a ride home after a long day of merrymaking in the September heat, and let a professional driver take care of getting you safely back to your hotel. To avoid a stressful parking situation on Atlanta's notoriously busy roads or a hike down several blocks to the nearest open parking lot, your charter bus driver can plan to drop off your group as close to the festivities as possible or pick you up at the end of the parade route.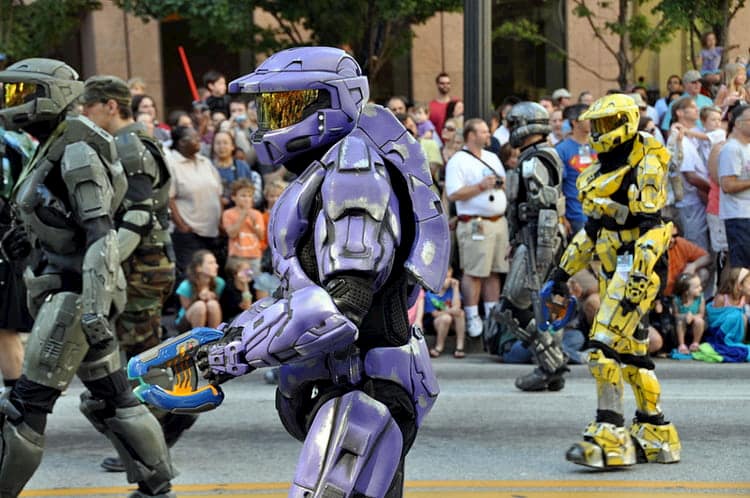 Hotels
While Dragon Con's five host hotels often offer discounted rates for attendees, these rooms fill up fast, and booking other lodging close to the convention can be expensive. Many veteran guests find that staying in hotels outside the city center is more cost effective in the long run. By finding a hotel out of the hustle and bustle of convention crowds, you can save even more money to spend at the merchandise booths. Rent a minibus to shuttle you to and from your hotel, and the professional driver can streamline the transportation to the Con so your group won't miss a single event.
Traffic and Parking
Atlanta is infamous for standstill traffic, recently claiming the fourth worst congestion in the country and eighth worst traffic in the world. Even worse, parking in the heart of the city can be tedious and expensive. Even if your group takes the MARTA Gold or Red train lines to Peachtree Center, navigating public transportation with a large group can be challenging in a city such as Atlanta.
Planning ahead with a charter bus can save your group a lot of frustration while in the ATL. Avoid these transportation issues and rent a minibus for your Dragon Con excursion. Choose a vehicle to best fit your group's size and needs to comfortably accommodate everyone throughout the event.Your group can travel around Atlanta in a climate-controlled bus with plush, reclining seats. Share your experiences and stay connected with on-board WiFi and outlets, or upgrade your ride with televisions with DVD players, auxiliary ports, and a speaker or PA system.
Having a professional driver behind the wheel will also keep your group from hunting for public parking around the city. Parking spots are limited and often fill up very quickly, especially during big events like Dragon Con. Your driver can designate a drop-off and pick-up destination from your group's hotel to accessible areas around the Con, so you don't have to split the party across multiple trips to and from the venues.
While Dragon Con does provide a shuttle service between the venues, the buses follow a set path across multiple city blocks and can become crowded between major showcases. Make sure your group makes it to their most-anticipated events with enough time to snag the best seats by booking your own private shuttle through GOGO Charters. Your private ride will allow you to stow away your belongings safely and efficiently during the convention, giving you more freedom to wander around unencumbered.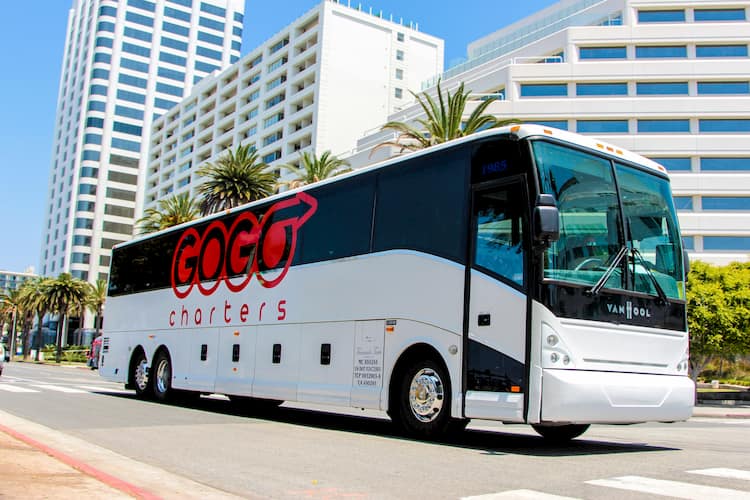 Reserve Your Bus Today
GOGO Charters provides qualified transportation services around various event locations, offering the perfect travel solutions for groups planning trips in the Atlantaarea and beyond. Our team is here 24/7 to help you organize your transportation, whether your group needs a shuttle from the airport, to hotels, or events inside or outside of the city. If you're planning to take a bus from cities such as Chattanooga, Savannah,Birmingham, and Greenville, GOGO Charters works with certified, professional drivers to match each client with a custom bus rental plan that fits their needs. Call us today at (404) 425-9570, and one of our experienced representatives will streamline your trip to Dragon Con with the right transportation plan for your group.
Rent your charter bus now:
You may have seen us featured in: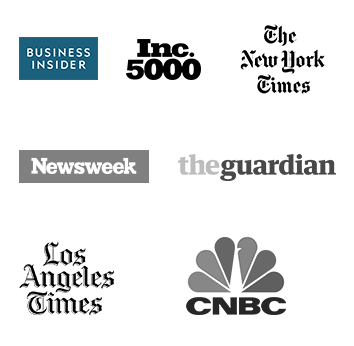 Latest
Blog Posts