Popular Outdoor Trips in Sandy Springs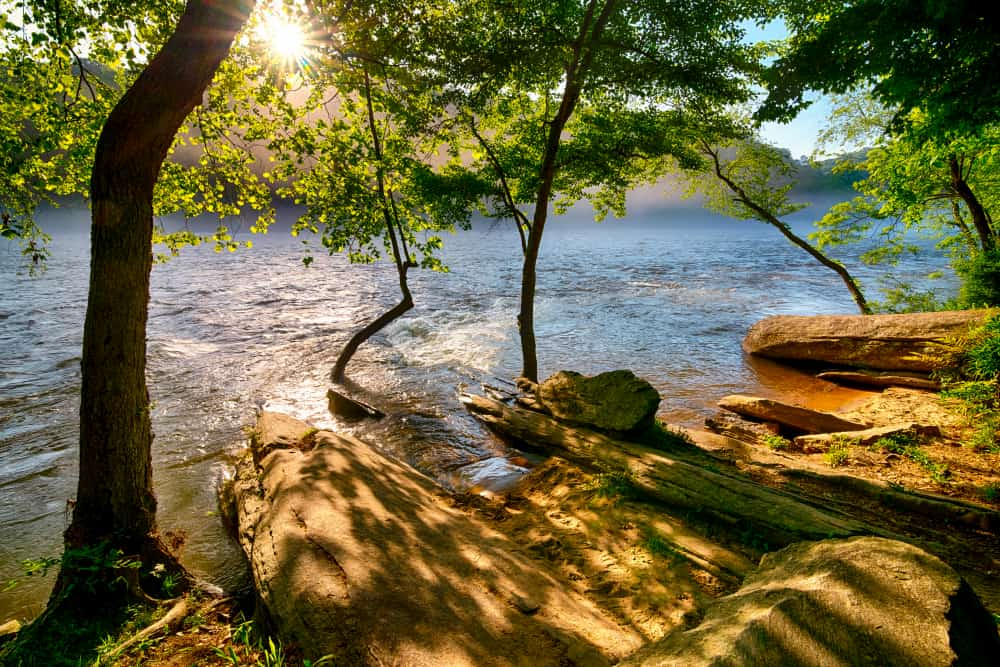 Since Sandy Springs is situated close to the Chattahoochee River and occupies over 950 acres of parkland, it's safe to say that it's one of the most aesthetically pleasing cities in Georgia. Rent a private charter bus rental with GOGO Charters to explore some of the most beautiful parks in the area. If you're planning on running, hiking, or kayaking on the river, you can store your outdoor gear and kayak equipment in your overhead bus cabins so that they don't scatter throughout the aisles. During early April, when the weather is cool but not yet humid, it's the perfect time to host a picnic with your group. You can carefully store your food, drinks, and alcoholic beverages in the bus so that you don't need to lug them around in separate cars.
Abernathy Greenway Park
Address: 70 Abernathy Road, Sandy Springs, GA 30328
Dubbed the "Best Park of Atlanta 2014," with a custom-built playground featuring unique artistic installations.
East Palisades
Address: 1425 Indian Trail NW, Sandy Springs, GA 30327
Featuring the Chattahoochee River in all its glory, followed by a serene 30-foot tall Bamboo Forest and several woodland trails.
Island Ford
Address: 1978 Island Ford Parkway, Sandy Springs, GA 30350
Considered to be the home of the Chattahoochee River National Recreation Area and the National Park Service headquarters, perfect for water activities and wildlife observation.
John Ripley Forbes Big Trees Forest Preserve
Address: 7645 Roswell Road, Sandy Springs, GA 30350
A 30-acre Fulton County Tree, Plant and Wildlife Sanctuary and the ideal place for quiet walks through nature.
Lost Corner Preserve
Address: 7300 Brandon Mill Road, Sandy Springs, GA 30328
The park where history and nature collide; featuring a working farm from the mid-1800s dating back to Native American times, along with several trails and a community garden.