Rent a Bus for Your Private Event in Miami
No matter where you're traveling from, GOGO Charters is your #1 bus rental service for trips into, out of, and around Miami. With access to a wide variety of bus types combined with knowledgeable and dedicated reservation specialists, we're experts at finding the perfect bus for every group, regardless of your needs.
Small groups will love comfortable 18-passenger minibuses while large groups may prefer 56-passenger full-size coaches; either way, we'll work with you to find what works best for you. Book with us and choose from premium amenities such as air conditioning, reclining seats, WiFi, televisions, and onboard restrooms, to ensure that you always travel in comfort.
Not sure where to start? Check out our guide on finding the best bus type for your group. Our reservation specialists are also available 24/7 at (305) 547-8457 for questions regarding your rental. Call us today for a free, personalized quote!
CALL 1-855-826-6770 FOR YOUR PRIVATE BUS IN MIAMI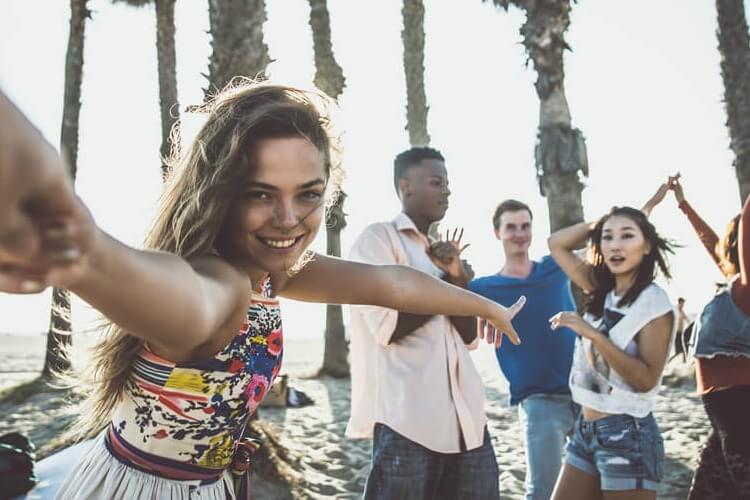 Renting a private coach is a great way to save money on airfare and still travel comfortably. Relax and enjoy the ride with reclining seats and panoramic windows while your driver transports you right to your destination. Instead of spending hours going through airport security, boarding your plane, and waiting for a car to take you to your hotel, your bus will be able to take you straight from point A to point B, ensuring an easy and efficient trip.
If you'll be flying into Miami, however, we'll be your personal airport transfer service. We provide shuttles for groups of all types and can even accommodate cruise transfers to and from the airport. Instead of waiting for public transportation or splitting your group up into separate cars via rideshare services, keep everyone together with your own private bus. Your driver will pick you up from Miami International Airport when you're ready and drop you off right at your hotel or other destination. Wherever you go, you'll be in control.
Take a More Comfortable School Trip
Don't stick to old, uncomfortable, and unreliable school buses for your next Miami field trip. Rent a charter bus and transport you, your students, and your chaperones in comfort for a day exploring the city. Keep your students entertained on longer trips by showing a video or two with on-board televisions. When you reach your destination, your students will be rested and ready to learn.
Head over to the HistoryMiami Museum, Florida's largest history museum, and let your students wander through over 10,000 years of South Florida history. When your visit is done, load your tired students back onto your charter bus for a comfortable ride back to school.
Church Outings with a Charter Bus
Planning a trip with your church? A charter bus is perfect for group travel to retreats, mission trips, conventions, or choir tours. Don't worry about splitting up your group into separate cars, reimbursing drivers for gas money, or risking one or two cars getting lost. On your bus, everyone will be able to relax, socialize, or study together. Listen to some of your favorite music or watch a movie while your driver transports you into Miami.
Near Miami are various retreat grounds, such as St. Andrew's Lutheran Church Retreat Center, just about an hour's drive outside of Miami.
Family Reunions Made Simple
Simplify transportation at your next family reunion with GOGO Charters. We'll bring you right into Miami from anywhere in the nation, and provide personalized transportation throughout your stay.
Bringing your whole family into Miami from out of town? We'll provide easy, efficient transportation into the city. All you'll have to do is sit back, relax, and enjoy the ride while your driver navigates the busy Miami streets.
Take your bus over to Splitsville Miami where you and your family can book a private bowling lane! Your private bus will drop you off when it's time for the party to start and pick you up when you're too tired to drive home.
Take a Tour of Miami
Familiarize yourself with Miami with a personalized driving tour from your private coach! We'll pair you with a knowledgeable driver who will take you on a scenic drive through the city, making every stop on your itinerary. Or, take a quick trip down to the Overseas Highway for a beautiful journey over the Florida Keys.
The Best Bus Rentals in Miami
At GOGO Charters, we're experts at finding reliable transportation for weddings, company trips, sporting events, and other private outings in Miami. We've provided top-notch bus rentals for over 1 million customers nationwide. Now, let us be the ones to cover your next private trip to Miami! Our reservation specialists are available 24/7 at (305) 547-8457?u20acu2039 and always happy to help. Call and schedule your rental today!
Rent your charter bus now:
1-855-826-6770
You may have seen us featured in: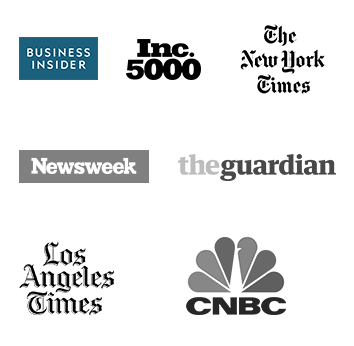 Gogo Charters Miami

9150 S Dadeland Blvd Suite 104, Miami, FL 33156, USA

(305) 547-8457
More About Group Travel in Miami
Helpful Bus
Rental Resources
Latest
Blog Posts