Rent a Bus for Your Wedding in Miami
You've got your venue, caterer, and photographer ready for your fairytale wedding in Miami, but have you considered how you and your guests will get there? Don't panic-- GOGO Charters is here to streamline all your wedding transportation needs.
With over 5 million miles logged, 0 accidents, and 1 million happy customers, it's no wonder why we're the number one trusted resource for bus rentals in Miami. No matter how small or big your group is, we'll be able to match you with the perfect bus, ranging from 18-passenger minibuses to full-sized charter buses that carry 56 passengers. Choose from a variety of premium amenities such as WiFi, power outlets, extra legroom, TVs, DVD players, and more. We're here to streamline all your transportation for your rehearsal dinner, engagement party, bridal shower, bachelor or bachelorette party, and your wedding.
Don't know where to start? Read our complete guide to charter bus rentals or call us at (305) 547-8457?u20acu2039 to speak to one of our experienced reservation specialists today.
CALL 1-855-826-6770 FOR WEDDING BUSES IN MIAMI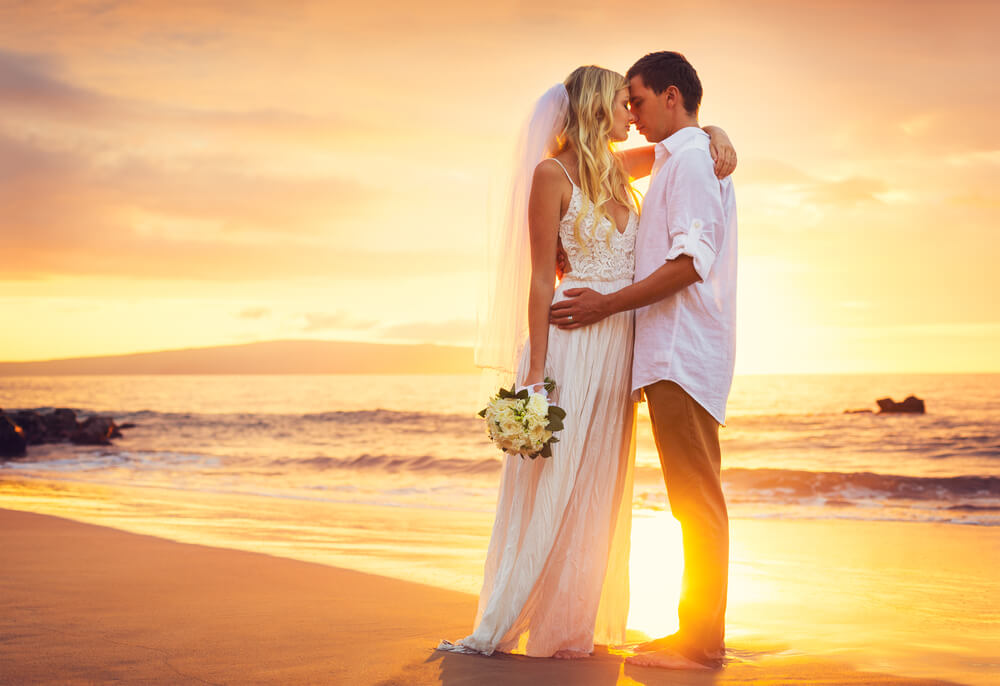 Arrange Smooth Wedding Transportation for Guests
Don't let expensive airfare, missed flights, and long distances prevent your out-of-town guests from being a part of your special day. Arrange for a wedding shuttle to pick up guests from their hometown and bring them to Miami for your wedding. If you have guests sprawled out in several cities along the way, you can plan a route to pick them up as well. Your driver will drop them off at their hotel, rehearsal dinner, and any other destination on the itinerary.
For guests flying in at MIA, let GOGO Charters be their personal airport shuttle. After a long flight, your guests will appreciate a moment to relax and rest while taking in Miami. Their driver will drop them off directly at their hotel, and with plenty of storage space, all their luggage will safely stay together.
On your wedding day, a shuttle bus rental is the perfect way to keep guests together and on time. You risk guests getting lost, arriving late, or not showing up at all when you leave them to depend on carpooling, Miami's public transportation, or rideshare apps. With a bus, guests can be picked up from their hotel and dropped off at your wedding venue without a single worry of travel.
Don't let the fact that your ceremony and reception are located at different venues complicate guest transportation even more. For example, if your ceremony will be at the Temple House, but your reception is moving to Treetop Ballroom, guests may arrive late due to navigating unfamiliar streets, Miami's hectic traffic, or unpredictable public transportation. With your very own bus, guests can easily be transported from their to hotel to each venue and remain on schedule.
Upgrade to a Luxurious Minibus on Your Wedding Day
Don't let transportation put a damper on your big day. With a minibus from GOGO Charters, you'll be able to focus on yourself while the driver handles the rest. Ride with your wedding party and photographer to your venue for a private moment before your ceremony.
Hop back on the minibus after you tie the knot to begin the celebration as soon as you can. Your driver will ensure you arrive just in time while you enjoy drinks and music with your new spouse and wedding party.
Take a Minibus to Your Engagement Party
Are you planning a special celebration for the newly engaged couple? Make sure the whole group can participate with a minibus! Your bus can take your group to enjoy drinks, delicious food, and other festivities at local restaurant and bar like Yardbird. Everyone will be able to enjoy a few drinks and have a good time knowing they will arrive home safely on a bus.
Shuttle Attendees for Your Miami Bridal Shower
Pamper your bride-to-be and guests with a minibus for a daytime event like a bridal shower. Shuttle your guests to brunch at Blue Collar before heading off to a spa day at Exhale. Your bride will have plenty of storage space to store all her gifts and goodies on the way home.
Upgrade to a Minibus for Your Bachelor or Bachelorette Party
Don't let a limo restrict your group on your bride or groom's last fling before the ring! With a minibus, the possibilities are endless. Your whole group will be able to fit with plenty of space left over to spread out, and your driver will follow your itinerary on your time-- not theirs. Take your group of girls to a cocktail class at the Regent Cocktail Club before heading to some of Miami's hottest clubs.
Depend on the Best Rental Company in Miami
Wedding transportation is easy with GOGO Charters. With services in over 300 cities, we have the resources to take you and your group wherever you need to go for wedding parties and other events. Sit back, relax, and enjoy your big day while you leave the traveling logistics to us!
We help groups of all kinds travel for a wedding shuttle service, corporate events, sporting events, and other private events with the perfect Miami bus rental. Call today at (305) 547-8457 to speak to a reservation specialist for a fast and easy quote!
Rent your charter bus now:
1-855-826-6770
You may have seen us featured in: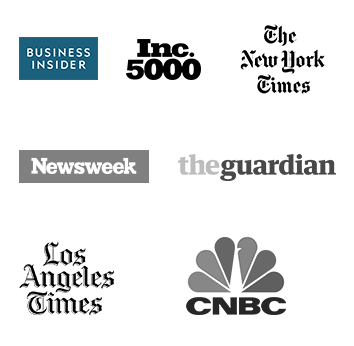 Gogo Charters Miami

9150 S Dadeland Blvd Suite 104, Miami, FL 33156, USA

(305) 547-8457
More About Group Travel in Miami
Helpful Bus
Rental Resources
Latest
Blog Posts