Here are just a few of the companies we've worked with: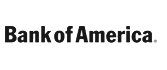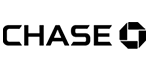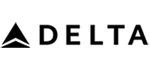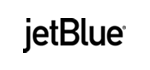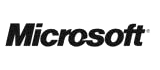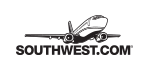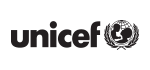 GARDEN GROVE CHARTER BUS RENTAL SERVICE
CALL 1-855-826-6770 FOR CHARTER BUSES IN GARDEN GROVE , CALIFORNIA
Travel to Garden Grove
If you plan on visiting Garden Gove, you might be wondering about transportation. Some people opt to fly, and others choose to drive. However, neither of these options are practical if you have a large group of people. Flying can be expensive, and driving would require several vehicles. If you choose to drive to Garden Grove, you risk getting lost or separated from other vehicles in your group. So, what's the solution? You and your group could use a charter bus service.
GOGO Charters is a professional, dependable bus service that is known for its reliability and quality of service. Traveling to Garden Grove by bus rental enables you to sit back and relax while the driver worries about everything else. GOGO Charters services most major cities in the Southwest, so no matter the type of trip or departure location, we have various transportation options around Garden Grove.
Shuttle to Disneyland and Other Local Attractions
Garden Grove is in close proximity to Anaheim, Santa Ana, Long Beach, and other major California cities. If your group is planning a trip from Garden Grove to Disneyland, Knott's Berry Farm or any other major attraction in the area, GOGO Charters is here to make sure you travel safely and comfortably.
Visit Medieval Times
If your group wants a unique experience during dinner, look no further than Medieval Times. You can take a trip back in time to the days of kings and knights. Your experience starts the moment you arrive and notice a giant, majestic castle. As you step in the door, you are instantly transported into a long-forgotten world. You will see knights battle for glory, honor, and your entertainment. But before the battle, you will witness trained horses perform amazing stunts. Your meal will be brought to you as you bear witness to the bravery, fortitude, and skill of the battling knights. You will be served a three-course meal, medieval style. You don't want to miss this fantastic opportunity to experience the glory of a medieval battle. A private charter bus or minibus can get everyone in your group to the dinner in a timely fashion before the show begins.
Experience Marina Del Rey Parasailing
If you are like many other people, you have wondered what it would be like to fly. The rush and feeling of freedom must be amazing. But you no longer have to wonder. Parasailing is an entertaining and exciting group activity for groups in the Garden Grove area. Whether you're with a group of friends or maybe even attending an adrenaline-filled company outing, GOGO Charters has a bus for your activities. Your professional driver can shuttle everyone to Marina Del Rey Parasailing sailing for an afternoon of group fun.
Book Your Charter Bus to Garden Grove
Garden Grove is an incredible city with many great attractions. If you enjoy fun, adventure, and excitement, you owe it to yourself to make this great city your next travel destination. If you want to relax on your trip and not have to worry about getting lost, traveling by bus is your best option. If you're ready to book your private bus or have questions about the rental process, give us a call at 1-855-826-6770 to chat with a rental representative about your trip. We'll be happy to get you a free personalized quote for your California travels. We also service most major cities like Long Beach, Los Angeles, San Diego, and beyond, so you'll have comfortatransportationiton no matter where you travel.
Rent your charter bus now:
1-855-826-6770
You may have seen us featured in: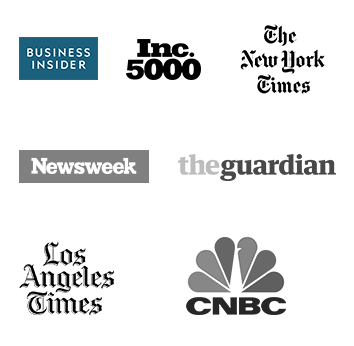 Calculate Rates
from Garden Grove , California
Example Prices
Roundtrip

From: Garden Grove ,CA

To: Houston,TX

Roundtrip

From: Garden Grove ,CA

To: Las Vegas,NV

Roundtrip

From: Garden Grove ,CA

To: Oakland,CA

Roundtrip

From: Garden Grove ,CA

To: Sacramento,CA

Roundtrip

From: Garden Grove ,CA

To: San Diego,CA

Roundtrip

From: Garden Grove ,CA

To: Santa Barbara,CA
More About Group Travel in Garden Grove
Helpful Bus
Rental Resources
Latest
Blog Posts