Reliable Charter Bus Rentals for Schools
Finding the best transportation solution for your students in Seattle is easier than ever when you work with GOGO Charters. With the largest selection of bus rentals in the nation, 24/7 customer support, and expertise with a variety of trip types, we handle the entire process from beginning to end so you can focus on planning your event. Whether you're in need of a small minibus or an entire fleet of motorcoaches, we'll arrange whatever you need for an easy, stress-free trip anywhere you go, even if it's outside city limits in Bellevue, Tacoma, or Spokane.
CALL (206) 212-1810 FOR SCHOOL TRIP BUS RENTALS IN SEATTLE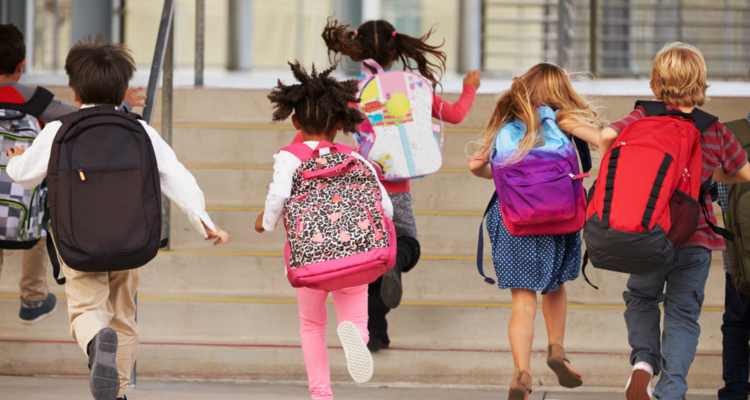 Safety Comes First
When you work with GOGO Charters, you can rest assured that safety will always come first, especially when we're transporting students. We follow strict safety measures to ensure each trip runs safely and smoothly, giving you complete peace of mind the entire time. We work with the most trustworthy bus providers and require that each bus rental pass a series of thorough inspections before being matched with a client. Each driver we provide must be completely certified, licensed, and knowledgeable to provide a relaxing experience everyone can enjoy.
Stay Organized, Together, and On Time
Nothing puts a damper on a school event more than running late and disorganization. When you have to rely on faculty members and chaperones to transport students on their own, often separating the group between various vehicles, your day can easily get off schedule and mixed up. When you rent a private charter bus dedicated to your trip, you and your students can ride together to ensure everyone is accounted for and arrives on time. With a professional driver to manage routes, driving, and parking, your group will have the chance to sit back, relax, and spend quality time with one another while you enjoy the ride.
Simplified Field Trips
Upgrade your riding experience to the Woodland Park Zoo, The Museum of Flight, or other field trip locations with a coach rental. Unlike old, traditional school buses, charter buses provide optimal comfort and superior amenity options that both faculty and children can enjoy. After a long day of walking, parents and teachers will appreciate the chance to sit back in reclining seats and relax with air conditioning. If you're planning a long-distance trip, students can entertain themselves with the bus's flat-screen TVs, DVD players, and radio system. To make more time for exploration, on-board restrooms help eliminate additional rest stops, and your professional driver will know the most efficient routes, the best drop-off and pickup locations, and where to park.
Motivational Campus Tours
Choosing the right college is one of the most important decisions your students will make, and GOGO Charters wants to make touring campuses an easy process for you. Let us find you a private, reliable minibus rental to help you explore your students' top college picks, like the University of Washington, Seattle University, or colleges outside the city, like Washington State University. Whichever you choose to explore, you can provide your students your undivided attention while your driver handles everything else, from navigation and traffic to drop-off locations and parking.
Pump Up Your School's Sports Team
Let your school's sports team fully focus on their next victory with streamlined transportation. Whether you're attending an away game or planning a sports event, we can help find the perfect coach rental for your needs. Easily stow sporting gear and luggage in your bus's luggage bays and overhead bins, and let a driver take care of all your transportation logistics while you prepare for the next win.
Rent a Charter Bus for Your School Event
Our 24/7 team is fully prepared to help you find the perfect bus rental for your school event, as well as help you learn more about the bus rental process, charter bus rental pricing, and any other questions you may have. We work with groups of all types to arrange transportation for weddings, corporate events, private trips, and more. To learn more, call us any time at 206-212-1810.
Rent your charter bus now:
(206) 212-1810
You may have seen us featured in: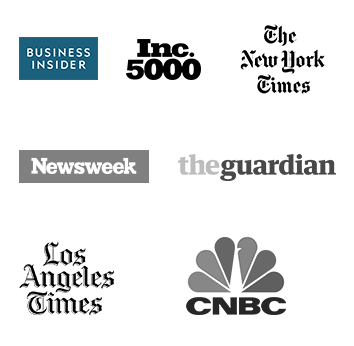 Gogo Charters Seattle

116 Elliott Ave W, Seattle, WA 98119, USA

206-212-1810
Helpful Bus
Rental Resources
Latest
Blog Posts