Rent a Bus for Your Next Sporting Event in Seattle
The crown jewel of the Pacific Northwest, Seattle is a city gifted with a thriving sports culture. For sports fans looking to attend a game in Seattle, GOGO Charters is the perfect option. With access to more than 3,000 buses in over 300 cities nationwide, GOGO Charters is fully equipped to handle all of your transportation needs. Whether you need a charter bus or minibus to take you to your next sports outing, you can rest assured that our 24/7 reservation specialists are here to take care of you. Call us at 1-855-826-6770 and book today!
GOGO Charters works hard to ensure that when you're ready to get on the road, you're completely taken care of. Not only do we find and book a charter or minibus that accommodates all of your passengers, but we also work with you to equip your rental with amenities tailored specifically to your needs. Put your trust in the hands of professionals and contact us today to learn how we can help you.
CALL 1-855-826-6770 FOR A CHARTER BUS FOR YOUR TEAM IN SEATTLE
Root for Seattle's Local Teams
Seattle has its fair share of amateur, professional, and semi-pro teams that compete in a number of sports. Whether you support the Seahawks, the Mariners, the Sounders, or any of the other teams based in Seattle, you now have the ability to support every single one of them, any time you want. Rather than heading downtown via public transportation or rideshare, reserve a charter bus so you can head to the game with all of your friends and get dropped off right at the stadium entrance.
Navigating the streets of Seattle can be tough on any given day, especially during rush hour. Add in the traffic that arises before and after a major sporting event, and you've got a recipe for gridlock. While you may have had difficulty in the past getting to places like Safeco Field and CenturyLink Field during game time, GOGO Charters makes it simple. When you book a trip with us, you're assigned a local driver that is knowledgeable of the quickest, most efficient routes in the city.
Shuttle to Northwest Trail Runs Events in Seattle
For all of the fitness fanatics out there, getting to Northwest Trail Runs events has never been easier. Northwest Trail Runs explore some of the most popular parks and trails of Puget Sound including Carkeek Park, Ravenna Park, Redmond Watershed Preserve, and Cougar Mountain Trail. GOGO Charters allows you to easily travel with your entire group with just one call. Small groups may be interested in booking a minibus, but large groups may be more inclined to rent a charter bus. Whether the trail is in a remote location like the mountains or a bustling area in the city, GOGO Charters can get you there.
Get to Away Games With Ease
As a Seattle sports fan, you don't have to limit your support to home games. GOGO Charters is a nationwide organization that can easily transport you to locations across the nation. When you book a luxury coach with GOGO Charters, you can plan trips that correspond with your team's schedule. Instead of adding unneeded wear and tear to your vehicle or paying outrageous car rental fees, reserve a luxury coach with GOGO Charters and support your team, no matter where they are. Your luxury coach will take you to the stadium, your hotel, and any city attractions you're interested in viewing along the way.
Transport Sports Teams Seamlessly
Athletes, coaches, and team affiliates will be glad to know that with GOGO Charters, all of your team's interests are put first. GOGO Charters reserves luxury charters that can accommodate up to 56 passengers at a time, and when you book your bus you have the freedom to request specific amenities that will improve your riding experience. From WiFi, power outlets, and DVD players to reclining seats, lavatories, and storage cabins, amenities on a GOGO Charters luxury coach are tailored to your needs.
Streamline Your Bus Reservations with GOGO Charters
Trust GOGO Charters to get you anywhere you need to go. We understand how important sports are to you, and this understanding drives us to do everything in our power to provide you with fast, reliable service. Call us at 1-855-826-6770 for 24/7 support, and be sure to ask about our services regarding weddings, corporate events, private rentals, and more.
Rent your charter bus now:
1-855-826-6770
You may have seen us featured in: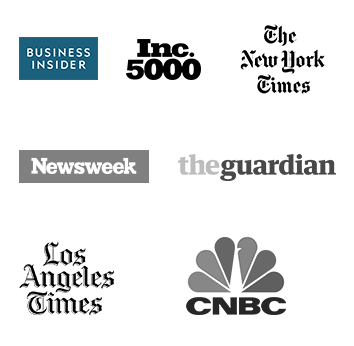 Gogo Charters Seattle

116 Elliott Ave W, Seattle, WA 98119, USA

206-212-1810
Helpful Bus
Rental Resources
Latest
Blog Posts