Here are just a few of the companies we've worked with: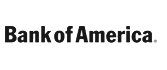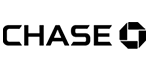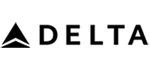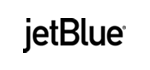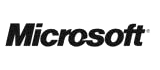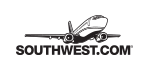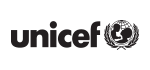 Gilbert Charter Bus
CALL 1-855-826-6770 FOR CHARTER BUSES IN GILBERT, ARIZONA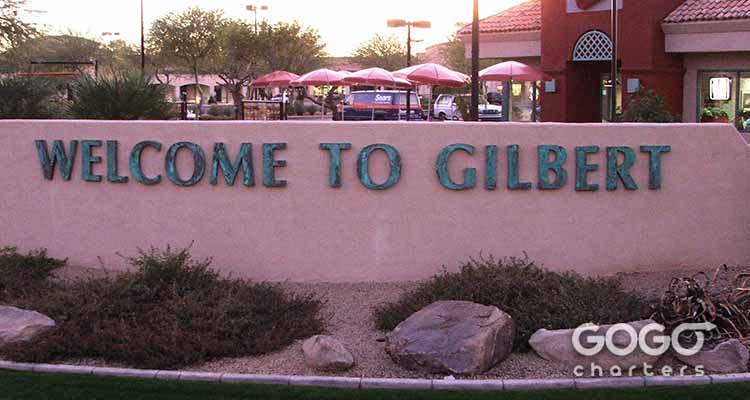 Beautiful Weather Awaits You in Gilbert, Arizona
Getting a group from one place to another, and back again, has never been easier than with GOGO Charters. As a trusted transportation provider in the region, we specialize in giving each client the personalized attention that they deserve. In fact, we have a fully staffed office of customer service representatives available to take your call at any time of day or night, so you will never be left in the dark. If you have group transportation needs in the Gilbert, Arizona area, call at 1-855-826-6770 for a FREE QUOTE. Find out how our great selection of charter buses, minibuses, and motor coaches can provide you with just the lift you have been looking for.
A Mix of Activities to Take Part In
There are numerous activities that you and your group might take part in the area that would make a bus rental most helpful. The Gilbert area has in excess of 230,000 year round residents, with many others visiting in the winter and spring months to add to this tally. It is a most vibrant and lively part of the Arizona landscape, ranked as one of the best locations in the country in which to bring up a family. Because of this, there are numerous shopping centers and outdoor parks that one can enjoy. The local arts scene is thriving, and this brings more opportunities as well. In short, this used to be a small cotton farming community that has now grown to one of the largest cities in the entire state. Your bus will be able to take you to all points of the city in comfortable and safe fashion.
A Golfers Paradise
No matter if you want to drive a few balls for practice, or play a full 18 holes, you will find it in Gilbert. There are more than a few world class golf courses in the city, with many more in the surrounding areas. The region is home to more than 330 days of sunshine every year, so you can almost be assured of great golfing weather no matter when you decide to visit this part of the Western United States. Having the services of a bus to take you to the course is an added bonus as well. You will have ample room to store your clubs and other equipment, and you will be able to travel in comfort knowing that you will arrive well in advance of your tee time. Upon returning to your place of lodging at the end of the day, you will certainly appreciate the climate controlled environment of your very own coach to get you there in style.
Hiking and Mountain Biking
In addition to the horses that you will still see dotting the city landscape, there are numerous mountain and desert trails in the area just waiting for you to explore. In all but the summer months, the weather is fantastic to take part in this activity. Imagine a nice morning hike in the spring overlooking the Superstition Mountains. You can also have the bus take you to some more established paths in the area for some adventurous mountains biking that will allow you to see some of the desert terrain for a new and unique perspective. Once again, the bus can be fitted to help transport your bike or hiking equipment. At the end of a long day in the outdoors, nothing can be better than allowing your professional driver get you back to the hotel in comfort.
Outdoor Dining
No matter what brings you to this suburb of Phoenix, there is always something for you to do and experience. At the end of the day, it might be time to let your hair down and just relax. The outdoor dining and drink options throughout the city are spectacular. The weather in the fall and spring really cannot be beat in the evenings. Just sitting around the table and conversing with good friends creates those special memories that you will remember for quite some time. There are many unique and independent dining options throughout the city, along with some national chains that you would expect to see in a city of this size. There is something for everyone, and your charter can get you there and safely back again at the end of the evening.
Gilbert, Arizona is a spectacular area of the country with much to see. Whether you are here for a business convention, or just some much-deserved R & R, you will almost certainly not be disappointed. As the area is geographically spread out, there really is no better way to get from point A to Point B than via a professional bus service. We are available 24/7 to accommodate.
Nearby Cities We Service
Rent your charter bus now:
1-855-826-6770
You may have seen us featured in: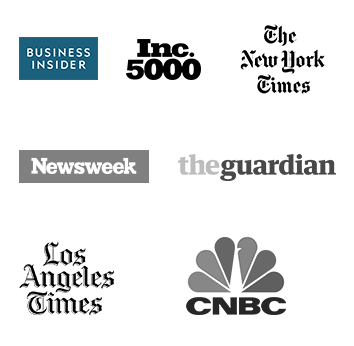 Calculate Rates
from Gilbert, Arizona
Last Minute
Prices
Helpful Bus
Rental Resources
Latest
Blog Posts