Guide to Wedding Bus Rentals in Chicago
Chicago, also known as the Windy City, easily sweeps up lovers' hearts with its beauty and history, making it a wonderful place for a fairytale wedding. Yet, Chicago can be a confusing city to newcomers, making it difficult to navigate.
CALL 1-855-826-6770 FOR WEDDING BUSES IN CHICAGO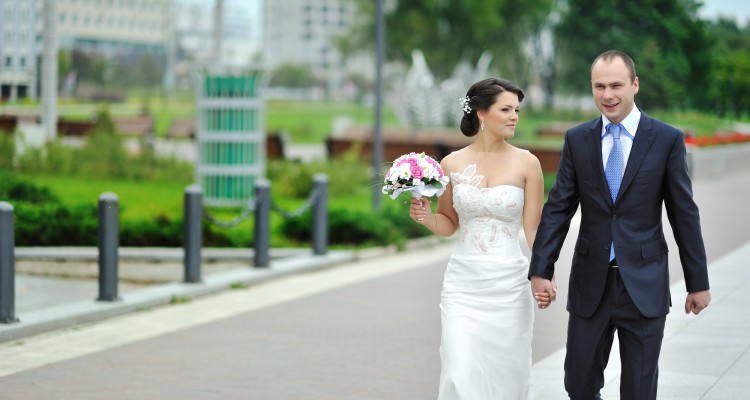 With a record of 0 accidents and over 1,000,000 happy customers, GOGO Charters is the best bus rental company for your wedding in Chicago. Whether your wedding is in the city or in surrounding areas, your shuttle bus driver will be sure to make sure every passenger arrives safely and on time.
Choose from a variety of amenities to choose from such as reclining seats, TV monitors, DVD players, air conditioning, and more depending on what you're looking for. We can accommodate groups of all sizes for engagement parties, bridal showers, bachelorette and bachelor parties, rehearsal dinners, and your wedding day.
Curious about the pricing of chartering a bus? Read our complete guide on charter bus prices, and talk to one of our reservation specialists at 1-855-826-6770 today!
Arrange Smooth Wedding Transportation for Guests in Chicago
Do you have a lot of out-of-town guests coming from one place? We all know traveling is extremely tiresome and stressful. Arrange for a motorcoach to shuttle them from their hometown to Chicago for your celebration. With a wedding shuttle, your guests will to save money and time while avoiding carpooling, getting lost, expensive airfares, and missed flights.
If your guests are taking a plane to the Chicago Midway International Airport, welcome them to the city with a motorcoach to get rid of any more of their traveling stress. The bus can transport guests from the airport to their hotel and the rehearsal dinner venue, so you will remain confident they will arrive safely and on time.
Worrying about your guests' transportation should be the least of your worries on your wedding day. GOGO Charters can provide personal wedding transportation for your guests to help your day run smoothly. Providing a wedding shuttle service for your special day will ensure your guests will arrive on time without having to depend on Chicago's complex public transportation, navigate unfamiliar streets, or search for parking.
Are your wedding ceremony and reception located at separate venues? For example, if you're having your ceremony at Saint James Chapel but are moving the reception to the Greenhouse Loft, how will you ensure all your guests will arrive in a timely manner? Don't leave it up to your guests to carpool, navigate Chicago's streets, find a parking spot, and worry about their personal belongings. Instead, ensure your guests arrive to both events on time, stress-free, and in comfort with a personalized shuttle bus rental service.
Arrive in Style on Your Wedding Day
Travel by minibus to your ceremony venue and reception with your wedding party. You'll arrive safely and on time with your experienced and dedicated driver.
If you're ready to celebrate as soon as you get hitched, rent a minibus for a ride to the reception with music, drinks, and your favorite party games.
Plan an Engagement Party with a Minibus
Are you planning an engagement party for a newly engaged couple? Take them and their closest friends out for a night of celebration. As long as you have an itinerary, your driver can take you anywhere you plan, including local bars and restaurants like Honey's for tasty food and drinks. With a bus, everyone can celebrate and still arrive home safely.
Shuttle Attendees for a Chicago Bridal Shower
Pamper the bride-to-be and her guests by providing a minibus for her bridal shower. Spoil the bride with gifts, advice, and food at a local restaurant like Fennel & Iris. Your bride-to-be and guests will be able to completely enjoy the day and arrive home safely while even more excited for the big day.
Take a Minibus to Your Bachelor or Bachelorette Party
It's the last big party before the knot is tied, so make it a night to remember with a spacious and modern minibus. With plenty of space for smaller groups traveling within the city, you'll feel comfortable the whole ride. Treat your bride to a mini staycation at Virgin Hotels for a weekend of manis and pedis, massages, cocktails, and partying all night on the rooftop.
Choose a Reliable Bus Company
Don't let guest transportation be a stressful part of your wedding planning. With GOGO Charters, wedding bus reservations are simple, reliable, and affordable. With services in over 300 cities, you can trust us to take you exactly where you need to go for your wedding parties and events. Just sit back, relax, enjoy the day, and leave the traffic and logistics to us.
Whether you need a bus for a wedding shuttle service, corporate events, sporting events, or other private events, we'll help you plan the perfect group trip. Chat with our reservation specialists today at 1-855-826-6770 for a free, no-obligation quote!
Rent your charter bus now:
1-855-826-6770
You may have seen us featured in: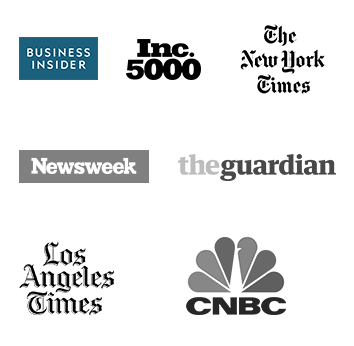 Calculate Rates
from Chicago, Illinois
Last Minute
Prices
GOGO Charters Chicago

8046 S Cottage Grove Ave #100, Chicago, IL 60619, USA

(312) 546-3925
More About Group Travel in Chicago
Helpful Bus
Rental Resources