What to Do in Austin This Holiday Season
Austin has some of the best events and festivals in fall and winter, and especially throughout the holiday season. If you're lucky enough to spend the holiday's in Austin, you'll find live theatre, gingerbread houses, parades, and millions of lights waiting for you. (Austin takes its Christmas lights very seriously.) Whether you're visiting with your extended family, a choir, or a youth group, you can get around Austin easily with the help of GOGO Charters.
We'll find the perfect charter bus to get your music students to a symphony performance or your daycare class to the Gingerbread Workshop at the Thinkery. Call us at 512-640-4096, and keep reading to discover all the amazing things you can do in Austin this holiday season.
1. See Christmas lights.
Don't let the lack of snow fool you—Austin is one of the best cities in the U.S. for seeing holiday lights. Here are a few places with displays that will blow you away.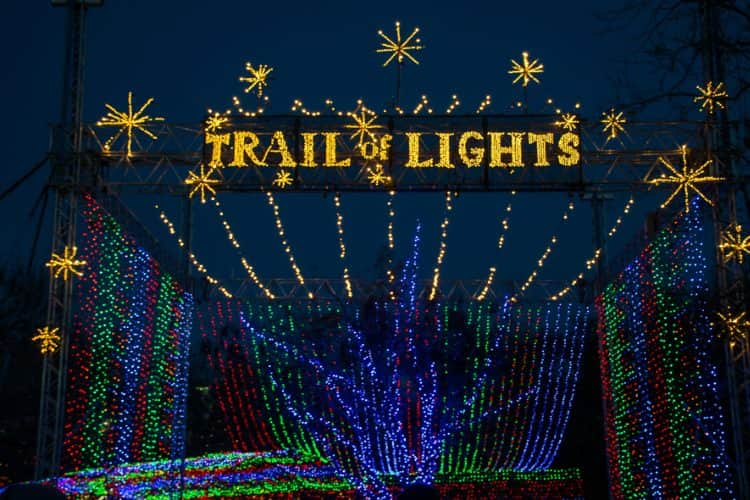 Austin Trail of Lights
A tradition for more than 50 years, the Austin Trail of Lights fills Zilker Park with millions of colorful lights and live music for two weeks out of the year. Visit during the Fun Run or one of the many themed nights, and don't forget to stop by the Zilker Holiday Tree, made entirely out of lights.
When: Mid-December
Where: 2100 Barton Springs Rd, Austin, TX 78704
37th St. Christmas Lights
There's nothing official about the 37th St. Christmas lights. In the 80s, a group of enterprising neighbors decided to adorn their homes with elaborate and quirky light displays, and it has since become an Austin tradition. It's difficult to find parking at the event, so have your minibus drop you off nearby and stroll down the street to see glowing aliens, sock monkeys, and dinosaurs.
When: Throughout December
Where: West 37th St between Guadalupe St and Home Ln, Austin, TX 78756
Mozart's Holiday Light Show
Mozart's Coffee Roasters is a local institution in Austin, and so is its holiday light show. Every year Mozart's covers its deck in more than a million LED lights that flash in time with Christmas songs. Mozart's sells coffee and pastries during the event, of course, but admission is free, making this an ideal outing for a large group.
When: Throughout December
Where: 3825 Lake Austin Blvd, Austin, TX 78703
2. Go to a show.
Austin loves the arts all year round, but the city really outdoes itself for the holidays. You can take your theater class to a family-friendly musical, treat your entire family to a night at the ballet, or inspire your music students with a symphony performance. Choose from these great events:
A Christmas Carol at ZACH Theatre
This isn't your traditional A Christmas Carol retelling. Although Scrooge, Cratchit, and Tiny Tim are all present, Scrooge's transformation takes place to the beat of an updated soundtrack that draws inspiration from Motown. ZACH Theatre puts on this production every year, and it's always a hit.
When: Throughout December
Where: 202 S Lamar Blvd, Austin, TX 78704
Santaland Diaries at ZACH Theatre
If you're looking for a more adult production, ZACH will be producing Santaland Diaries on its smaller stage. This one-person show based on David Sedaris's famous essay tells the hilarious and irreverent story of a struggling writer who ends up working as a Macy's department store elf.
When: Throughout December
Where: 202 S Lamar Blvd, Austin, TX 78704
Ballet Austin's The Nutcracker
Is it really the holidays without The Nutcracker? Every year Ballet Austin takes to the stage of The Long Center in downtown Austin to perform this holiday classic. The Austin Symphony Orchestra provides the music for this lavish production that features elaborate sets and costumes and more than 200 dancers.
When: Throughout December
Where: 701 W Riverside Dr, Austin, TX 78704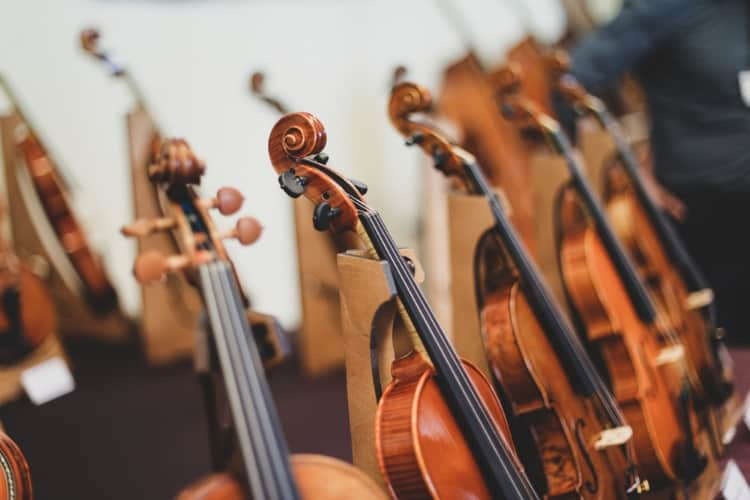 Handel's Messiah by the Austin Symphony Orchestra
The Austin Symphony Orchestra doesn't just provide the music for The Nutcracker. Each year they present a dramatic performance of Handel's Messiah at two area churches. If you and your friends love classical music or you want your music students to see professional musicians in action, book a minibus for this emotional event.
When: Early December
Where: Rotating between Hyde Park Baptist Church: 3901 Speedway, Austin, TX 78751 and Emmaus Catholic Church: 1718 Lohmans Crossing Rd, Lakeway, TX 78734
3. Admire gingerbread houses or build your own.
Who doesn't love colorful gingerbread houses adorned with candy and surrounded by adorable gingerbread people? Book a charter bus and treat your dance class or sports team to a day of seeing or creating these holiday confections.
Gingerbread Village at the Four Seasons
Every year the pastry chefs at the Four Seasons hotel in downtown Austin fill the lobby with an enormous, themed gingerbread display. Recent themes include "White Christmas" and "Friendship." This event is free, so you don't have to worry about the cost of bringing a large group.
When: Late November-December
Where: 98 San Jacinto Blvd, Austin, TX 78701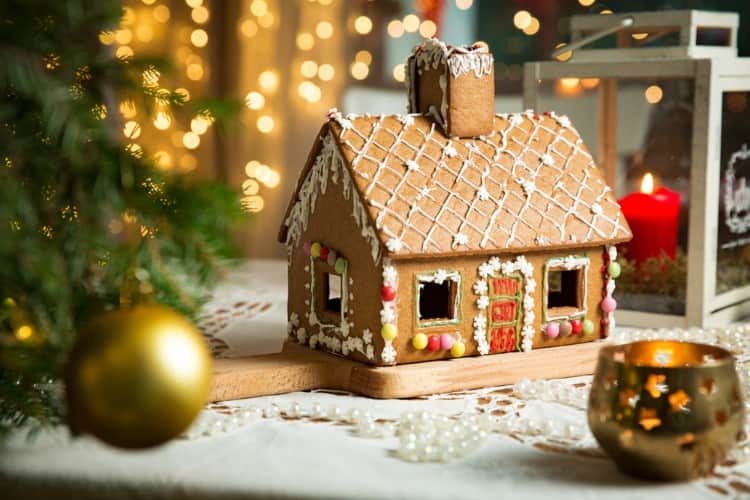 Thinkery's Gingerbread Workshops
The Thinkery offers four different kinds of gingerbread house workshops. The hour-long Classic Workshop is designed for younger kids, while the 2.5-hour Candy Chemistry and Seriously Sweet Structures workshops incorporate chemistry and physics, making them perfect for school groups. If you're in charge of the family or work holiday party, you can even book a private session (and, of course, get there in a charter bus.)

When: Throughout December
Where: 1830 Simond Ave, Austin, TX 78723
4. Buy gifts for everyone on your list.
Austin offers tons of opportunities to support local businesses and shop for distinctive handmade gifts. Check out the array of local festivals, bazaars, and art fairs to find unique presents for your loved ones.
Armadillo Christmas Bazaar
This bazaar takes over the Palmer Events Center for two weeks in the middle of December and features paintings and crafts by acclaimed artists, live music, and two full bars. Have a charter bus drop your group off in front of the center so you don't have to worry about finding parking.
When: Mid-late December
Where: 900 Barton Springs, Austin, TX 78704
Blue Genie Art Bazaar
More than 200 local and national artists display thousands of works at this annual event. Whether you want a dark, dramatic painting or a cute, kitschy sculpture, you can find it at this family-friendly destination.
When: Late November-December
Where: 6100 Airport Blvd, Austin, TX 78752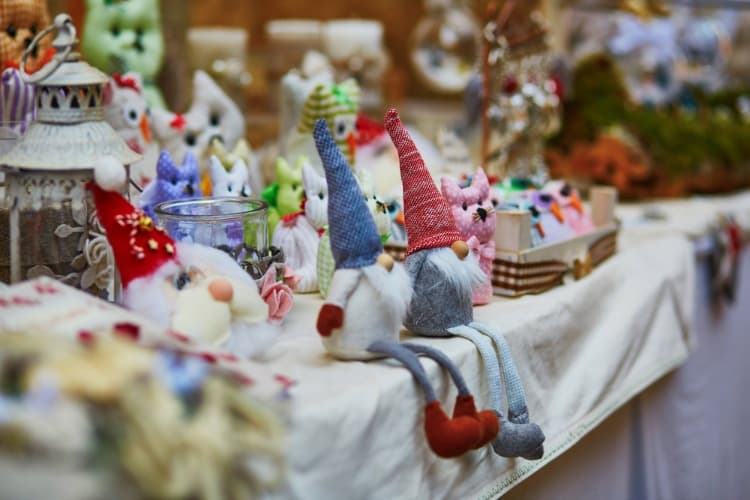 Art from the Streets Annual Show & Sale
Art from the Streets provides studio time and supplies so homeless and formerly homeless people can express themselves through art. When you buy work from this annual show at the Austin Convention Center, 95% of the profits go directly to the artist.
When: Early December
Where: 500 E Cesar Chavez St, Austin, TX 78701
Cherrywood Art Fair
The Cherrywood Art Fair, held at Maplewood Elementary, raises money for the after-school arts programs run by the Chula League. Buy one-of-a-kind, handcrafted art from local creators, and know your money is going to a good cause.
When: Early December
Where: 3808 Maplewood Ave, Austin, TX 78722
5. Attend a parade.
The Austin area features two elaborate holiday parades that you can treat your family or youth group to. It can be difficult to find parking when parades are taking place, so ask your charter bus driver to drop you off nearby and then walk to a location where you have a great view.
Chuy's Children Giving to Children Parade
This holiday parade was created to encourage kids to donate presents to other children who won't receive any for Christmas. Help your own kids or your nieces and nephews pick out new, unwrapped gifts to bring to the parade, and then watch as inflatable balloons, floats, and marching bands parade through downtown Austin.
When: End of November
Where: 1100 Congress Ave, Austin, TX 78701
Lake Travis Lighted Boat Parade
If you're up for an hour-long drive, book a charter bus to Dink Pearson Park in Leander so you have an excellent view of the Lake Travis Lighted Boat Parade. Dozens of boats don elaborate lights and compete to be crowned the best-decorated sailboat, ski boat, pontoon, cruiser, or houseboat on the lake. It's another holiday event that screams Austin.
When: First Saturday in December
Where: 200 Lohman Ford Rd, Leander, TX 78645
6. Welcome the New Year.
If you're going to be in Austin on New Year's Eve, you can choose between a classic New Year's party with fireworks and a kid-friendly afternoon balloon drop. However you choose to celebrate, make sure you call GOGO Charters beforehand to arrange your transportation.
Austin's New Year
Austin begins its New Year's celebration at Vic Mathias Shores on the afternoon of the 31st. You'll find food booths, live music, and art vendors there throughout the afternoon and evening, and if you get to the park early enough, you'll have great views of the city's official fireworks when they go off at midnight.
When: Dec. 31
Where: 900 W Riverside Dr, Austin, TX 78704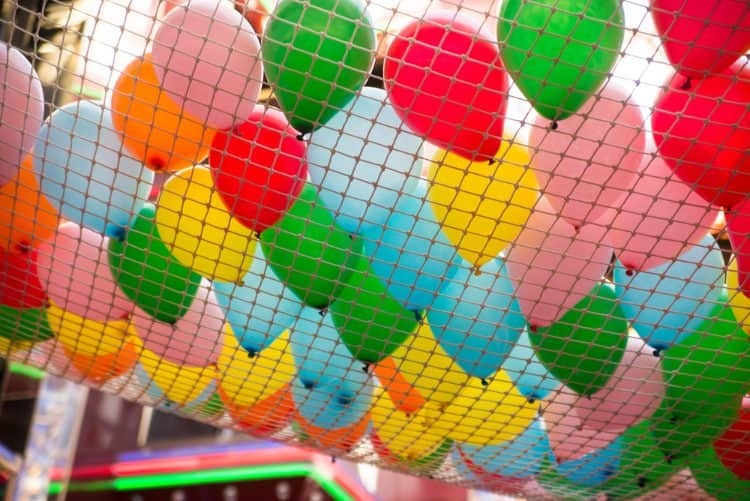 Noon Year's Eve Balloon Drop and Bubble Wrap Stomp
Have little ones who can't make it to midnight? No need to give up on having fun on New Year's Eve. The Thinkery welcomes kids and families to celebrate the New Year with an exciting balloon drop in the middle of the day. Rather than watching fireworks, children will celebrate by popping bubble wrap with their feet, a much more sensory-friendly experience for kids who can't handle loud noises.
When: Dec. 31
Where: 1830 Simond Ave, Austin, TX 78723
Get ready to celebrate the holidays in Austin
The holidays are all about togetherness—whether that means togetherness with your family, your sports team, your coworkers, your students, or your friends. No matter who you're celebrating with, GOGO Charters can provide a charter bus to help you reach parades, fireworks, art bazaars, light displays, and theatrical productions. Just decide where you're going, call us at 512-640-4096, and get ready to enjoy a wonderfully weird holiday season in Austin.
Tags In
Do you need to rent a charter bus?
Do you need a long-term shuttle service?
We offer contracted shuttle services for businesses, schools, hotels, and more. Contact our experts at 1-844-897-5201 to discuss your long-term transportation plans.