10 Amazing Winter Events in Washington, D.C.
Don't give up on finding fun in the nation's capital just because it's getting cold. If you've already enjoyed the perfect autumn weekend in Washington D.C., then you know this city's seasonality it a major part of it's charm. Many tourists clear out of Washington, D.C. during the winter, making December, January, or February the perfect time to bring your family for a visit or plan an outing for your friends, youth group, or dance class. Call GOGO Charters at 202-741-9808 to book your transportation around D.C., and then check out these winter activities that are fun, often free, and ideal for groups.
Washington Harbour Ice Rink
From November to March, the enormous fountain at Washington Harbour transforms into the largest outdoor ice skating rink in D.C. If you're with a group of 10 or more people, admission to the rink is $12 per person and includes skate rental. Practice gliding in circles or show off your spins while overlooking the Potomac River.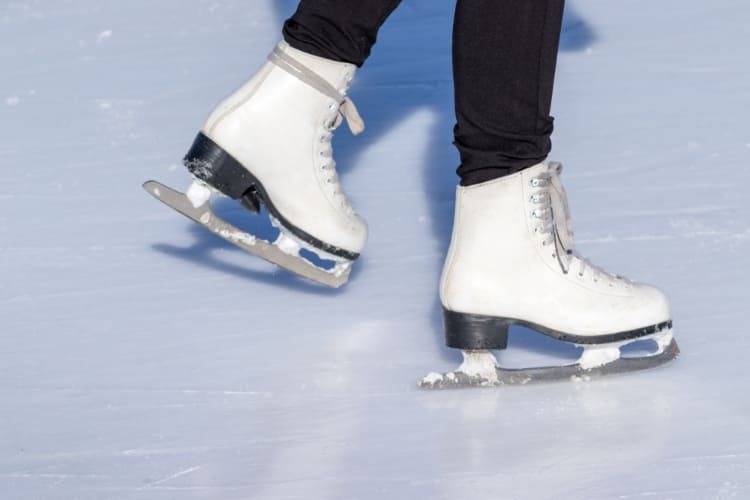 When: Mid-November to mid-March
Where: 3000 & 3050 K Street NW, Washington, DC 20007
Enchant Christmas at Nationals Park
When baseball season ends, Nationals Park transforms into an enormous holiday maze and Christmas market. Wander past life-size sculptures made of lights as you navigate the maze, shop for local art at the market, and sample pretzels, soup, waffles, and chili at the food booths. Pro tip: if you order hot cider or cocoa and the vendor offers to "enchant" it for you, say yes!
When: Late November-December
Where: 1500 S Capitol St SE, Washington, DC 20003
Downtown Holiday Market
Located in the heart of downtown D.C., the holiday market welcomes 60 outdoor exhibitors each night from a pool of more than 150 artisans and boutique businesses. The festival emphasizes ethically produced goods, so you can buy paintings, carvings, candles, clothes, and jewelry for your loved ones without worrying about where or how your gifts were made.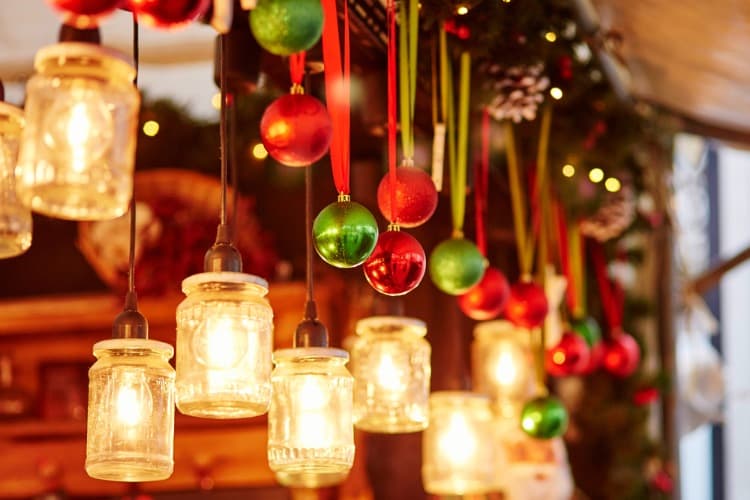 When: Late November-December
Where: F Street sidewalk in front of the Smithsonian American Art Museum & National Portrait Gallery between 7th & 9th Streets NW, Washington, DC 20001
ZooLights at National Zoo
The National Zoo features more than 500,000 environmentally friendly LED lights at this free event. You can view giant animal-shaped lanterns made in China, a light installation called "Entre Les Rangs" that is designed to look like a field of swaying wheat, an art market, and laser light shows. Parking is limited, so ask your charter bus to drop you off at the National Zoo and pick you up when you're finished. The National Zoo is also a great outdoor, open-air social distancing-friendly location in Washington D.C.
When: Late November-January 1
Where: 3001 Connecticut Ave NW, Washington, DC 20008
National Christmas Tree and U.S. Capitol Christmas Tree
It's completely free to stroll by the National Christmas Tree, an enormous evergreen draped in an overlay of lights on the White House lawn. You can also swing by the Capitol Building to see the Capitol Christmas Tree, which comes from a different National Forest every year and embarks on a journey across the U.S. to reach its final home.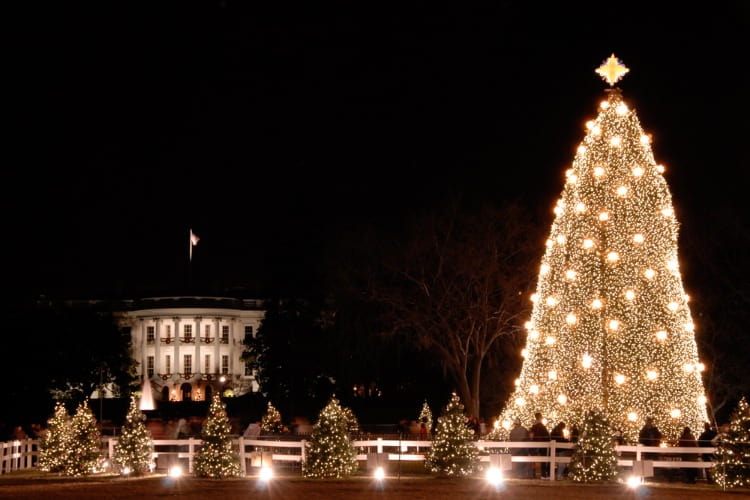 When: Early December-January 1
Where: 1600 Pennsylvania Ave NW, Washington, DC 20500 (White House) or 1st St SE, Washington, DC 20004 (Capitol Building)
Georgetown Glow
If you'd like to see an artsier, more modern take on holiday lights, Georgetown Glow is for you. Ask your minibus to drop you off before your walking tour past 11 light art installations created by artists from across the U.S. In addition to a great opportunity to see art, Georgetown Glow is an excellent chance to explore the picturesque Georgetown district.
When: Early December-early January
Where: 900-998 31st St NW, Washington, DC 20007
Wreaths Across America at Arlington National Cemetery
Arlington National Cemetery is the most famous participant in the Wreaths Across America project, where people visit graveyards to lay wreaths on the graves of fallen soldiers. Sign your family up as volunteers for the Arlington wreath-laying ceremony, which usually takes place in mid-December, and set aside time to remember fallen soldiers during the holiday season.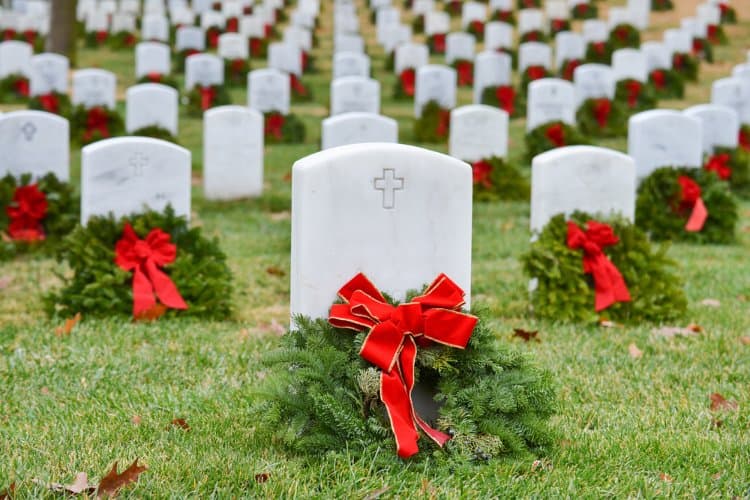 When: Mid-December
Where: Arlington National Cemetery, Arlington, VA 22211
Lighting of the National Menorah
In addition to the National Christmas Tree, the White House lawn provides a home for the National Menorah, which is lit up starting on the first day of Hanukkah. The lighting ceremony features free dreidels and menorah kits, latkes, doughnuts, and live music from the U.S. Marine Band.
When: Usually December (depends on Hanukkah)
Where: 1600 Pennsylvania Ave NW, Washington, DC 20500
Kwanzaa Celebration at Dance Place
If you observe Kwanzaa or want to help your kids learn more about this holiday, attend Dance Place's Kwanzaa Celebration, usually held a weekend or two before Kwanzaa begins. The students of Coyaba Academy join the Coyaba Dance Theater, one of Dance Place's resident companies, to perform dynamic African-inspired dances that reflect the seven principles of Kwanzaa.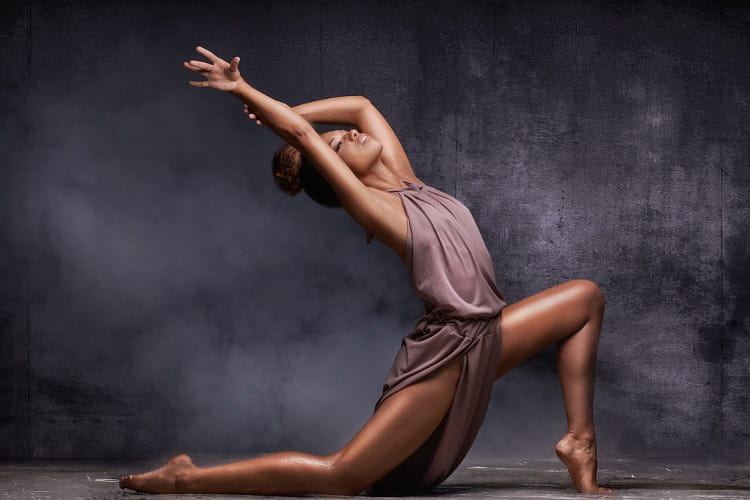 When: Mid- or late December
Where: 3225 8th St NE, Washington, DC 20017
D.C. Chinese New Year Parade
D.C.'s winter holidays don't end on Jan. 1. The Chinatown area of D.C. hosts a beautiful and elaborate Chinese New Year Parade every year, complete with dragon dances, martial arts demonstrations, live music, and fireworks. Many areas will be blocked off for the parade, so ask your bus to drop you off nearby and proceed on foot to the parade viewing area.
When: Late January or early February (depending on Chinese New Year)
Where: 6th & Eye St NW to 6th & H St NW, Washington, DC 20001
Get Ready to Visit D.C. This Winter
Whether you're a local looking for somewhere fun to take your daycare group or a visitor trying to figure out where to go with your friends and family, you can find plenty to do in D.C. this winter. Don't let the cold weather deter you—just grab your scarf, gloves, and hat, and head out to experience lights, ice skating, shopping, and dance performances. And once you know where you're going, make sure you call GOGO Charters at 202-741-9808 to find the charter bus that will help you get there.
Tags In
Do you need to rent a charter bus?
Do you need a long-term shuttle service?
We offer contracted shuttle services for businesses, schools, hotels, and more. Contact our experts at 1-844-897-5201 to discuss your long-term transportation plans.