Here are just a few of the companies we've worked with: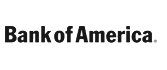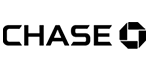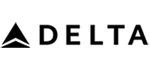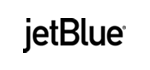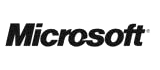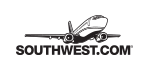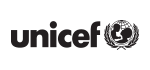 Tour The White House With GOGO Charters
CALL 1-855-826-6770 FOR CHARTER BUSES TO THE WHITE HOUSE
Exploring the White House is a memorable experience for all. From school groups to personal trips, this monumental landmark of American history is a must-see for anyone visiting Washington, D.C.
Built in 1792, the White House boasts 55,000 square feet and 132 rooms, and with a breathtaking Neoclassical facade and architecture, it's no wonder millions of tourists line up just to snap a photo from the outside. While there's plenty to explore and uncover on the grounds of the White House, tourists are only allowed to see a fraction of what's available. Public tours include certain rooms in the East Wing, the State Dining Room, the China Room, and a view of the Rose Garden.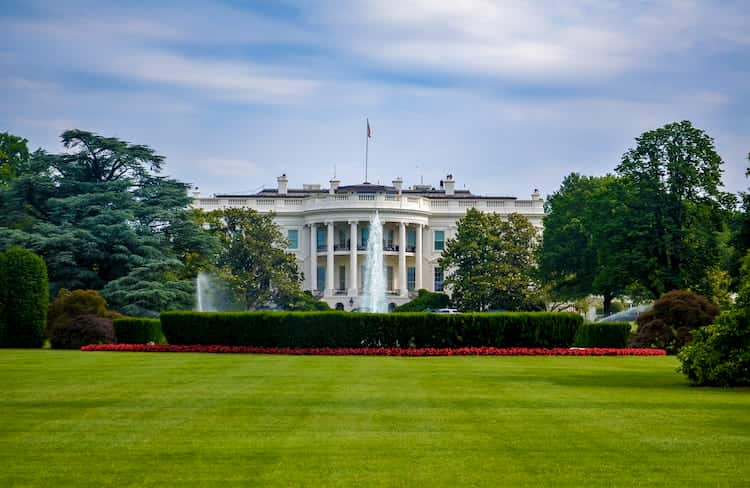 Did you know? George Washington never actually lived in the White House, but he chose the structure's location. He was the only president that didn't live in the house.
How can you see the White House firsthand with a group? With preparation, the right documents, and reliable transportation, of course. The White House is more than a universal symbol that represents America's freedom; it was also home to 43 presidents (excluding George Washington). That means security is tight, and you're expected to go through a background check before you're allowed inside. Luckily, GOGO Charters is the travel expert in helping groups of all types tour the White House.
GOGO Charters streamlines all your group transportation needs with knowledgeable travel experts, an extensive network of charter bus rentals, and a worry-free booking process from start to finish. With a variety of bus rentals to choose from, like compact minibuses all the way to full-sized motorcoach rentals, it's easier than ever to find the right transportation to fit your group's specific needs.
Did you know? The White House's original name was The President's House. Pretty creative, right?
Groups travel to the nation's capital from far and wide, meaning they need comfortable accommodations for an enjoyable ride. GOGO Charters will match you with a bus full of top-rated amenities, like plush, reclining seats, TVs, WiFi, on-board restrooms, and more. Plus, if you're planning to stay for several days, your bus will include plenty of storage space for everyone's luggage and personal belongings.
Did you know? It took a total of eight years for the White House to be built. It wasn't complete until 1800 when President John Adams and his wife Abigail moved in.
Navigating Washington D.C. With a Group
If you've ever visited the nation's capital, you know just how rewarding the experience is. Full of history, culture, beautiful views, and welcoming people, D.C. is the perfect destination for any hungry travel aficionado.
Washington D.C. may be easy to navigate with you and a few other people, but as your group continues to grow, so does the difficulty of travel. D.C. isn't the most car-friendly destination, with difficult-to-find parking and dense traffic. Because of this, most people in the city depend on public transportation, but with a group, it may be difficult to ensure everyone stays together and organized. Plus, with it being such a popular tourist destination, rideshare apps tend to get pricey, especially as the group gets bigger.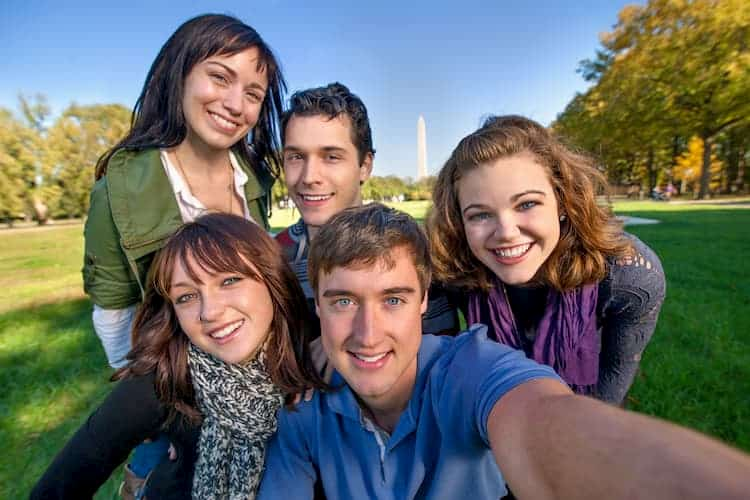 The key to having a successful, stress-free trip is keeping your group together and on-time. When you try to depend on rideshare apps and public transportation, your group may end up getting separated and lost, ultimately causing your entire trip to get off schedule.
The best way to travel around Washington D.C. is with a charter bus rental that provides everyone a safe, reliable ride throughout the entire trip. With GOGO Charters, you'll be matched with a local driver who knows the area well. All you're required to do is provide your itinerary, and they'll plan the most efficient routes, figure out the parking, and find the best spots for drop-off and pick-up so you can focus on the best parts of your adventure.
How To Plan Your White House Group Tour
The White House isn't your typical tourist attraction; unlike nearby hotspots like the National Mall and the Lincoln Memorial, you're expected to complete a few steps before you're even approved to visit. In fact, many people who apply end up getting denied. No need to fret-- follow these important steps and you'll have no trouble at all.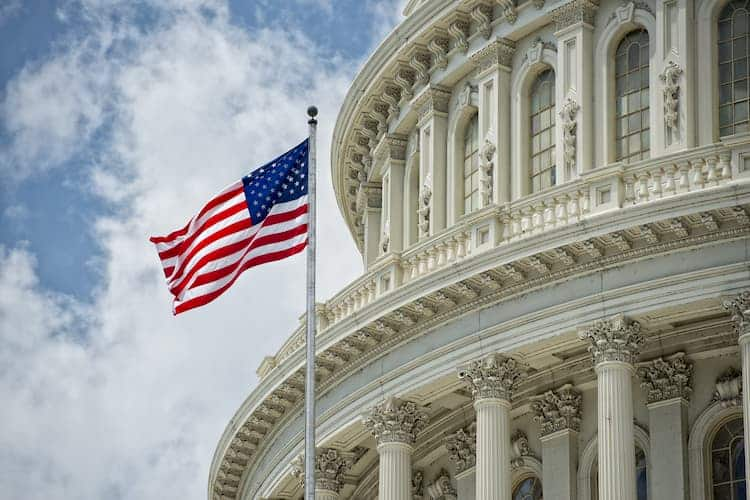 Start planning 3 months ahead. While visiting the White House is completely free, you will first need to submit your request to your Member of Congress 3 months (no less than 21 days) in advance of your desired tour date. It's best to do it as soon as possible, as spots are first come, first serve and fill up quickly. These self-guided tours are available Tuesday-Thursday at 7:30 a.m. - 11:30 a.m. and Friday and Saturday at 7:30 a.m. - 1:30 p.m. Once you've made your request, you'll be contacted two weeks before with a specific date, time, and check-in location.
Bring your ID. Any guests over the age of 18 are required to present a valid government-issued ID, such as a driver's license or passport, at check-in. Note that there isn't a place for you to store any personal belongings, so it's important to bring as little as possible.
You can take pictures at the White House. But only with smartphones and cameras with lens three inches or less. You aren't allowed to bring any video recording devices or flash photography, as well as obvious weapons, strollers, bags of any kind, and other prohibited items. Security is extremely tight, so it's best to leave anything you're unsure of in your room.
There is no parking at the White House. Or anywhere close by, as a matter of fact. That's when your charter bus rental comes in handy. Your driver will drop you off nearby location and pick your group back up when your tour is done. If you plan on using public transportation, the closest Metro stations are Federal Triangle, Metro center, and McPherson Square. We recommend having your bus take care of transportation for a completely stress-free experience.
Choose To Travel With GOGO Charters
Don't let the stress of group transportation put a damper on your White House trip—let GOGO Charters handle it all. From finding the best bus rental for your group to navigating the entire trip, we'll handle the entire process from start to finish. We work with groups of all kinds, including company trips, school field trips, personal trips, weddings, and more. Call our 24/7 team today at 202-741-9808 to start planning your trip!
Rent your charter bus now:
You may have seen us featured in: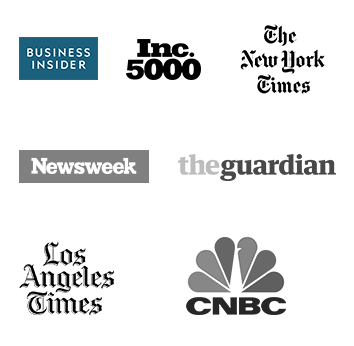 Latest
Blog Posts