Here are just a few of the companies we've worked with: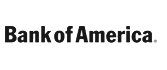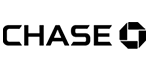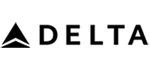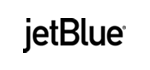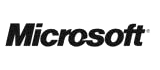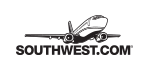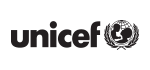 What is the National Mall?
CALL 1-855-826-6770 FOR CHARTER BUSES TO THE NATIONAL MALL
The National Mall and Memorial Park is the most visited national park in the United States. Consisting of over 1,000 acres of green space along with dozens of monuments and memorials, the museum-flanked mall houses some of the country's most historic treasures.
Formally, the National Mall is considered the large strip of green space bordered by Madison Dr NW and Jefferson Dr NW, between the Washington Monument and the US Capitol Building. This generally doesn't include the Washington Monument itself or popular locations like the Lincoln Memorial and Thomas Jefferson Memorial. This is why the entire area is referred to as the National Mall and Memorial Parks.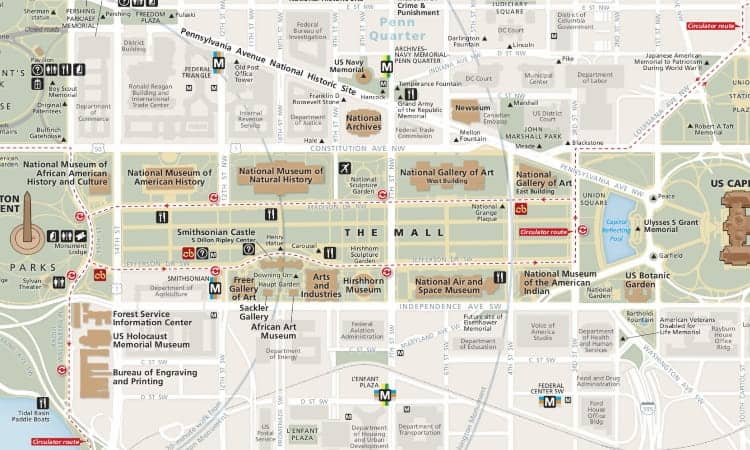 Famed locations like the Washington Monument and the Lincoln Memorial are definitely considered a part of the memorial park but not necessarily the National Mall.
The informal borders of the National Mall are often debated, but many visitors and tourism enthusiasts generally associate the many museums and additional monuments as a part of the National Mall.
But with so many historic locations in one place, why limit your group trip to any borders? Explore the National Mall, the surrounding parks, museums, and everything your group desires with your personal charter bus.
National Mall Quick Facts
More than 25 million people visit the National Mall annually. This doesn't include additional attendance to nearby museums.
The National Mall proper, between the Washington Monument and the Capitol building, spans 1.2 miles.
Among the likes of museum heavy-hitters like New York City, Los Angeles, and Boston, Washington DC has one of the highest concentrations of museums in the country.
The initial layout for the US capital city and National Mall was referred to as "The L'Enfant Plan", named for the appointed architect, Pierre Charles L'Enfant.
The lockkeeper's house (1837) is the oldest building in the national park, while the Smithsonian Castle (1849) is the oldest, tourable institution.
Visiting the monuments, memorials, and museums along the National Mall is free, though some locations require timed passes to cut down on crowded exhibits.
When Should I Visit the National Mall?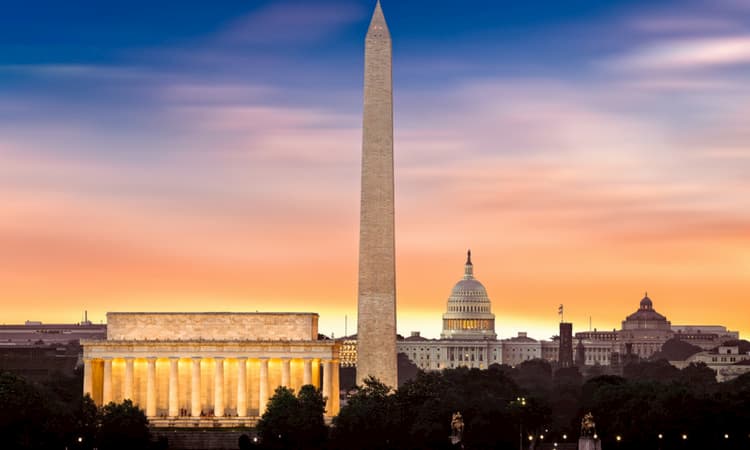 The short answer: well, it depends.
The fall is the best time to visit Washington DC. In September - November, temperatures are cooling off from the summer's sweltering high-80s (℉) and the leaves are starting to change. Bustling summer vacation crowds also usually thin out around this time.
Cherry blossom season in mid-to-late March through April makes spring a popular time to visit DC and the National Mall. Seeing the cherry blossoms in full bloom along DC's Tidal Basin is a marvelous experience. If you're planning to travel for the bloom, expect large crowds and higher travel prices, but for many visitors, this is well worth it.
If you're looking for the cheapest travel fare and hotel accommodations, prices generally drop off during the freezing winters between December and February.

Group Transportation to the National Mall
Along with the likes of Chicago and New York City, Washington DC consistently ranks among the top cities for worst traffic. This makes traveling to the National Mall with a large group quite tricky, especially if you're traveling in multiple vehicles.
Make the most of your trip to the National Mall by simplifying your transportation to the many historic attractions with a charter bus or minibus rental.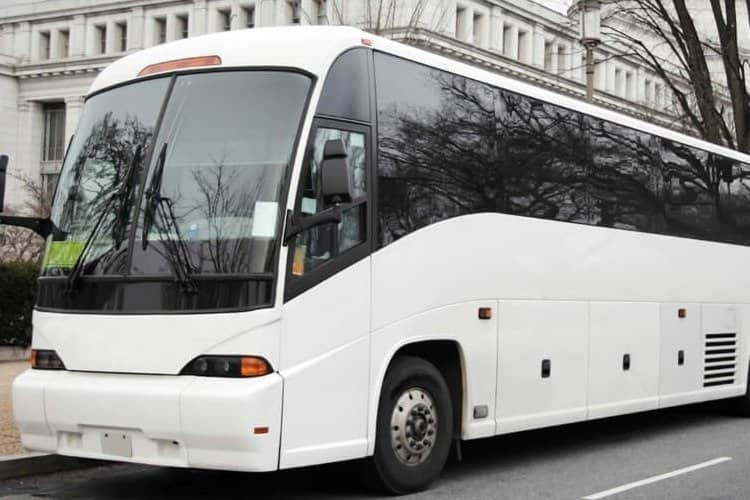 Chartering a bus to Washington DC from GOGO Charters will give your group not only freedom but travel comfort as well. When you choose a group tour through other companies, you'll likely have a pre-set itinerary. Renting your own private charter bus to the National Mall means you can build your own itinerary and take as much time as you like!
A minibus is one of the best travel options for small- to medium-sized groups in DC. These models are more compact than your standard charter bus, making traversing packed roads much easier for your professional driver.
GOGO Charters has access to minibuses ranging in size from 18-passenger models to 35-passenger models. You can even request a bus with reclining leather seats, entertainment systems, WiFi, and additional amenities to make your group trip as enjoyable as possible. Even if you get stuck in notorious DC traffic, you'll have an experienced driver handling the transportation for you.
Parking Around the National Mall
During the peak travel seasons in spring and summer, parking in DC around the National Mall can become scarce. The National Park Service offers 1,200 metered public parking spaces and 300 free spaces in the area. In addition to public parking, there are several private lots throughout the downtown area.
All public parking is limited to 3 hours for both cars and motorcoaches. Public metered parking for cars is $2 per hour while motorcoaches are $6 an hour. To promote parking turnover and availability, once the 3-hour parking limit has been met, you won't be allowed to add additional time to the meter.
Free parking for cars is limited but available at East Potomac Park near Hains Point. These free sports will save you a couple of dollars in parking but the locations can be inconvenient for groups visiting the top National Mall attractions.
GOGO Charters and your professional driver will handle the parking logistics for your charter bus while visiting the National Mall. There are several bus pickup and dropoff locations but most zones have a maximum 30-minute idle time. Limited metered street parking for charter buses is available on Independence Ave near the Washington Monument and on Ohio Drive near the FDR Memorial, but off-street parking is generally easier.
Once your group is dropped off at your preferred National Mall location, your driver can find parking at these following off-street locations:
Union Station Garage
Address: 30 Massachusetts Ave, NE, Washington, DC 20002
RFK Stadium
Address: 2400 E Capitol St SE, Washington, DC 20003
Buzzard's Point
Address: 1880 2nd St SW, Washington, DC 20024
National Mall Travel Tips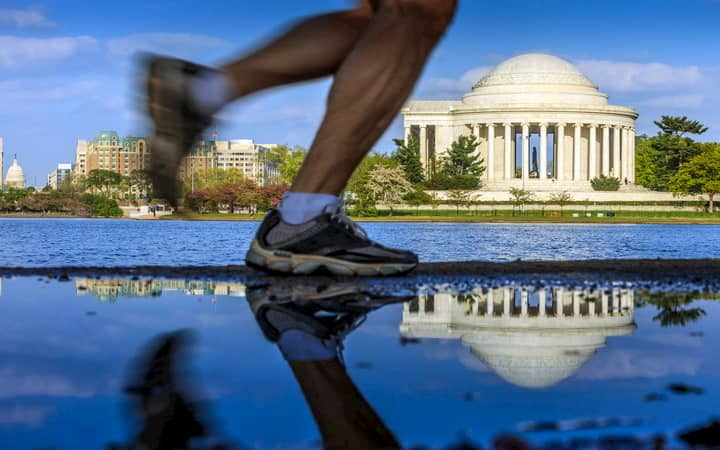 Comfy shoes are a must. You'll be doing a lot of walking. Don't worry about rushing through, take your time and enjoy a stroll through the National Mall and Memorial Parks.
Make a travel plan! Winging it on the National Mall might work, but if you're traveling with limited time, make a game plan on the monuments and museums you need to visit and when to visit them. The last thing your group wants to do is backtrack across the park.
The National Mall and all major monuments/memorials are wheelchair accessible. Courtesy wheelchairs are available at every museum on a first-come, first-served basis.
Like all parking in DC, accessible parking at the National Mall is available but can become limited during peak season.
Personal items like purses and small backpacks are allowed in museums but will be subject to security checks. Leave large bags and luggage items on your charter bus or at your lodging arrangements.
Food and drink policies vary by museum and monument. You may bring resealable drinks and snacks in some museums, but most only allow consumption in designated cafeteria areas. Err on the side of caution and leave snacking for after your museum trip.
You'll find cafes, restaurants, and refreshment centers in most of the larger museums. The food may not be much to write home about. Bring snacks and pickup refreshments throughout your National Mall trip but save dinner for restaurants in the Penn Quarter or Georgetown neighborhoods.
Annual Events on the National Mall
Being central to the nation's largest political decisions, the National Mall is a popular location for demonstrations and marches like the Women's March and March for Our Lives.
With such an impressive roster of museums and monuments, the National Mall also has a long list of cultural events.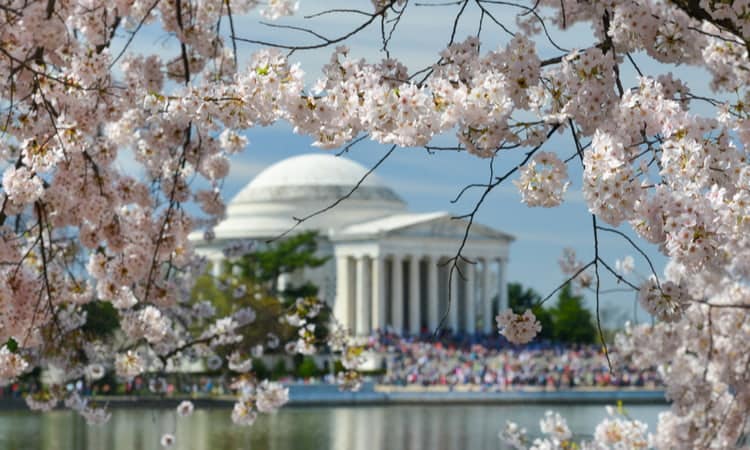 National Cherry Blossom Festival
March - April
The National Cherry Blossom Festival has been held annually since 1934 to commemorate the initial gifting on the US's first cherry blossom trees from Japan in 1912. This 2-week festival brings around 1.5 million visitors annually to admire the 3,000+ cherry blossom trees around the National Mall and Tidal Basin. The event includes a parade, the Blossom Kite Festival, traditional Japanese cultural experiences, and much more.
Independence Day Celebration
July
Washington DC's Fourth of July celebration is one of the largest and most-attended events of its kind. The celebration includes a parade, musical performances on the Capitol's West Lawn, military demonstrations, and of course extravagant fireworks in the evening.
Smithsonian Folklife Festival
July
The Smithsonian Folklife Festival celebrates the cultural heritage of nations from around the world. Each year, the Smithsonian institution puts on a string of events on the National Mall including cultural exhibitions of singing, dancing, and traditional ethnic foods.
Must-Visit Memorials and Monuments on the National Mall
The National Mall's many memorials and monuments are generally quick visits that should be allotted around 1 to 2 hours to visit. Other than the Thomas Jefferson Memorial on the Tidal Basin, most of the popular memorials are within a 15-20 walk of one another. Your charter bus can drop your group off on the western end of Constitution Ave NW near the Lincoln Memorial for easy access to the majority of these historic attractions: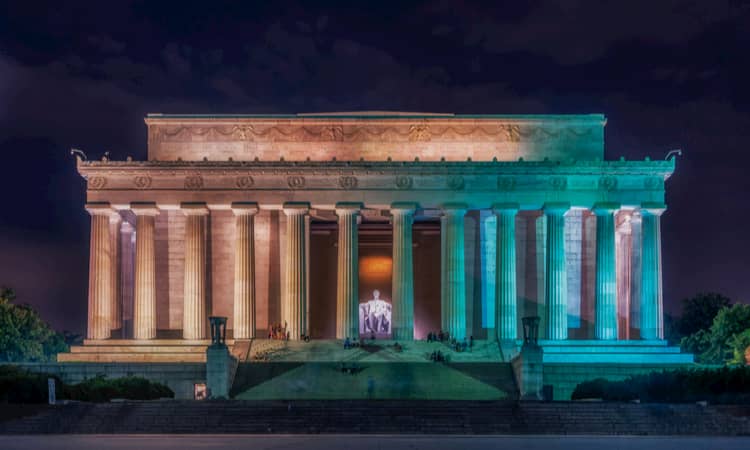 Lincoln Memorial
Address: 2 Lincoln Memorial Cir NW, Washington, DC 20037
Lincoln Memorial travel tip: The memorial is technically open 24 hours and is an even more marveling visit in the evening when crowds are smaller and the building's chambers are illuminated.
The Tidal Basin and the Thomas Jefferson Memorial
Address: 16 E Basin Dr SW, Washington, DC 20242
Tidal Basin travel tip: The Tidal Basin Loop Trail is a 2.1 mile walk and is lined with the capital's famous cherry blossom trees.
Washington Monument
Address: 2 15th St NW, Washington, DC 20024
Washington Monument travel tip: After August 2019, the 500-foot tall observation deck will be accessible again by an updated elevator and security system.
Martin Luther King, Jr. National Memorial
Address: 1964 Independence Ave SW, Washington, DC 20024
MLK Jr. Memorial travel tip: Visit the memorial in the early morning while the crowds are thinner, and while there's plenty of sunlight to read the memorial's many inscriptions.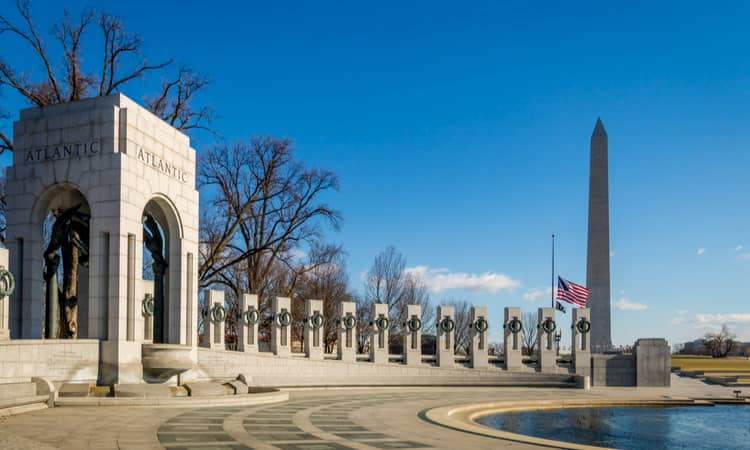 War Memorials
Vietnam Veterans Memorial
Korean War Veterans Memorial
World War II Memorial
Travel tip: These three memorials are in separate locations, but each is special and deserves a visit. We would recommend pairing the WWII Memorial with your Washington Monument visit due to the close proximity. Follow with the Vietnam Veterans Memorial > Lincoln Memorial > Korean War Veterans Memorial.
Top-Visited Museums at the National Mall
Smithsonian museums alone saw around 28.5 million visits from tourists in 2018 alone. These big numbers don't include visits to museums like the acclaimed National Gallery of Art, Newseum or the US Holocaust Memorial Museum.
Although the following museums have some of the highest visitation rates of institutions along the National Mall, it's up to your group to choose which best fit your interests. Once you have a game plan, be sure to inquire about group tour options at each museum, many have docent-led tours options.
Keep in mind, entrance to the following museums are free but visiting them all in one trip in a day is nearly impossible. Most of the museums are massive, taking anywhere from 2 hours to half a day to explore. So plan accordingly!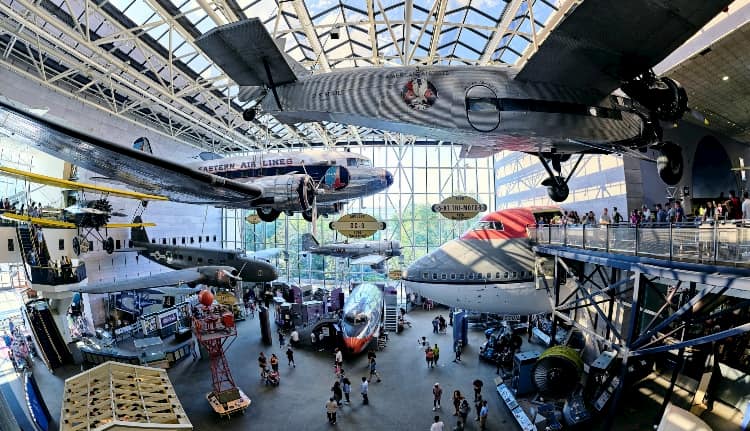 National Air and Space Museum
Address: 600 Independence Ave SW, Washington, DC 20560
Flight and space travel are inarguably ranked among the coolest scientific achievements in history. The National Air and Space Museum is dedicated to all things aeronautics and spaceflight and the people who have made it all possible. This Smithsonian museum is the most-visited of the institution's facilities along the National Mall.
National Museum of Natural History
Address: 10th St. & Constitution Ave. NW, Washington, DC 20560
Get up close and personal with some of the world's most interesting natural artifacts and specimens. Learn about dinosaurs, ancient sea monsters, and rare gems and minerals like the famous 45.5-carat Hope Diamond. Be sure to check out the acclaimed butterfly pavilion and, if you're brave, you can even hold a hissing cockroach at the O. Orkin Insect Zoo.
National Gallery of Art
Address: Constitution Ave NW, Washington, DC 20565
Sitting at an impressive 271,000 square feet between 2 buildings, the National Gallery of Art is one of the largest art museums in the Western hemisphere. The West Building holds the majority of the museum's collections, including an extensive timeline of European works ranging from 13th-century Italian to 19th-century French.
You'll find work from classic big names like da Vinci, van Gogh, Monet, and Dutch masters like Rembrandt and Vermeer. If you're a fan of contemporary art, don't worry, there's plenty from more modern masters like Calder, Close, and Rothko. Don't forget to explore the Sculpture Garden next to the West Building on your way out.
National Museum of American History
Address: 1300 Constitution Ave NW, Washington, DC 20560
This museum is dedicated to collecting and preserving a wide array of artifacts of American history. You'll find diverse collections and exhibitions including film, culinary history, women's history, LGBTQ history, and American innovation. Take a peek at everything from Dorothy's ruby slippers from The Wizard of Oz to the 200-year old star-spangled banner.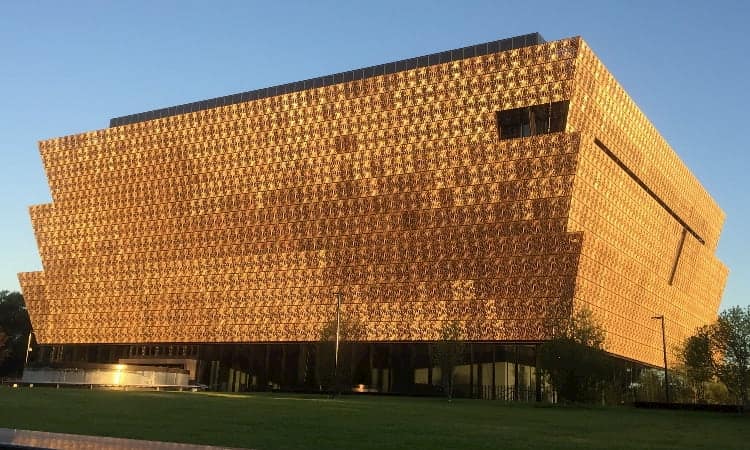 National Museum of African American History and Culture
Address: 1400 Constitution Ave NW, Washington, DC 20560
The National Museum of African American History and Culture is one of the few free Smithsonian institutions with timed entry passes during peak travel season. Same-day tickets and walk-up options are available during the off-season between September and February. The museum aims to explore American history through the African-American experience. Exhibitions span from the slave trade to the civil rights movement and modern day cultural items like costumes from Black Panther and pieces of Gabby Douglas' Olympic gear.
Reserve a Private Charter Bus to the National Mall
Washington DC has so much to see, getting everything done in one day is impossible. Take your time around the US capital and plan a multi-day trip around DC and the National Mall with GOGO Charters! We'll work with your schedule to make sure you hit every monument and museum on your list. Our rental experts are available 202-741-9808 to help you start the rental process today.
Rent your charter bus now:
You may have seen us featured in: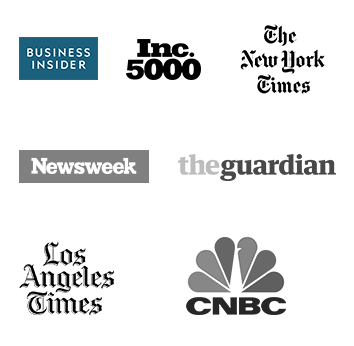 Latest
Blog Posts