Rent a Private Bus in Washington DC
Planning a group trip to the beautiful Washington DC? A private charter bus from GOGO Charters is the perfect solution to all of your group transportation needs. We have access to a variety of bus types, ranging in size from compact 18-passenger minibuses to 56-passenger full-sized motorcoaches. Our bus reservation specialists will work with you throughout your entire booking process, ensuring your rental is tailored to your needs.
Not sure where to start? Read our beginner's guide to chartering a bus and get a free, personalized quote when you call us at 1-855-826-6770.
CALL 1-855-826-6770 FOR YOUR PRIVATE BUS IN DC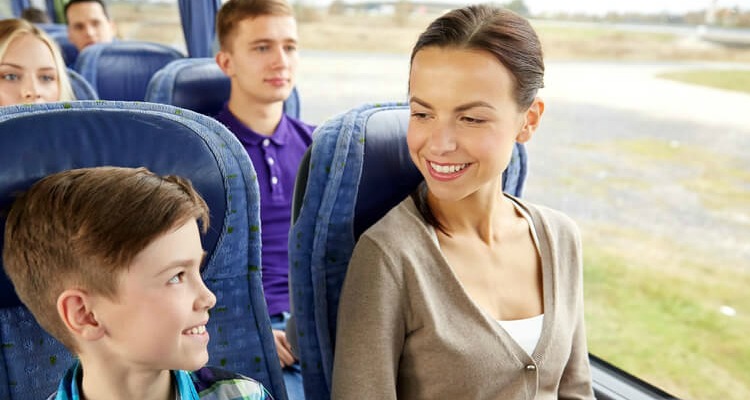 A bus is a great way to save money on airfare and still travel comfortably into the city. Bus travel costs less per person and offers many of the same amenities as airlines, such as reclining seats, air conditioning, and on-board bathrooms and WiFi, depending on the type of bus. You'll also be able to store your luggage right on the bus, where it will stay throughout your entire trip.
If you still prefer to fly, we can be your personal airport transfer service. Let us know when your plane will land, and we'll pick you up at Ronald Reagan or Dulles and transport you right to your hotel or other destination.
Instead of relying on public transportation or driving yourself around the city, book a private bus that's ready to leave right when you are. You'll travel comfortably with a driver who's an expert in navigating DC streets and traffic, so you can relax and enjoy the ride. No matter where you go, you'll be in control.
Whether you're a DC newcomer or a seasoned traveler, a bus from GOGO Charters is the perfect way to see the city!
Tour DC's Best Universities
Schedule a personalized college tour with your friends with a private bus. Your driver will stay with you as you tour multiple campuses, helping you to familiarize yourself with what could become your future home. Cruise through George Washington University, Georgetown University, and more, stopping at restaurants and attractions along the way to enjoy the full college-town experience.
Take a More Comfortable Field Trip
A bus from GOGO Charters is the perfect safe, comfortable alternative to a traditional school bus. Travel with your students to any of DC's countless museums and other historic attractions while you enjoy plush seating, air conditioning, and on-board televisions.
As the nation's capital, Washington DC is the perfect place for any school trip. Whether you're coming from a few miles away or a few states away, we'll transport you right to your destination for a day in the city. Take your students over to the National Mall where they can explore the Smithsonian Museums, walk right up to the Declaration of Independence, and stroll past the iconic Washington Monument and Lincoln Memorial.
Demonstrations in DC
Washington DC has historically been a major hub for political demonstrations stemming from diverse movements. For groups headed into DC for rallies, protests, lectures, or fundraising events, a bus can guarantee smooth and organized transportation for all involved. Let us be the ones to transport you and your group into DC to support the causes you care about. We'll be your personal transportation service into, out of, and around DC.
Communal Church Trips with a Bus
Keep your group together on a bus so that you can socialize on the road and arrive safely, together, and on time. Instead of renting separate cars and navigating new roads, your driver will handle getting you to your destination while you relax and enjoy the ride.
Whether you're heading in for a mission trip, retreat, convention, or just a group trip to a local restaurant, we'll make sure your trip is comfortable and efficient
Family Reunions Made Simple
For families large and small, trips into DC are easier with a bus. Everyone will be able to arrive together, and no one will end up lost.
Hop on a minibus and take your family to any of DC's numerous museums, parks, or restaurants. Many of DC's museums and memorials offer free admission, and you'll be able to freely stroll through some of the most important landmarks of American history with your loved ones.
Personalized Driving Tours
Familiarize yourself with the city or cap off a day of sightseeing with a driving tour. Your driver will take you past all of DC's iconic landmarks, such as the Washington Monument, the Capitol building, or the White House. Relax and take in the city from the comfort of your private charter bus.
Choose A Reliable Bus Company
With over 5 million miles logged and a record of 0 accidents, you can always rely on GOGO Charters for group travel to weddings, corporate trips, sporting events, or other private events in Washington DC.
Our dedicated bus reservation specialists will work with you to secure the perfect bus rental for your group that is tailored to your needs. Have any questions? Call us any time at 1-855-826-6770. We're always happy to help.
Rent your charter bus now:
1-855-826-6770
You may have seen us featured in: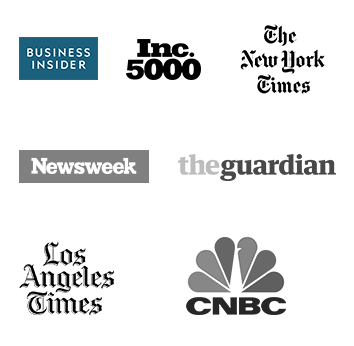 Gogo Chartes Washington DC

1200 Eton Ct NW 3rd Fl, Washington, DC 20007, USA

(202) 741-9808
More About Group Travel in Washington DC
Helpful Bus
Rental Resources
Latest
Blog Posts