The Ultimate Washington D.C. Group Campus Tour Guide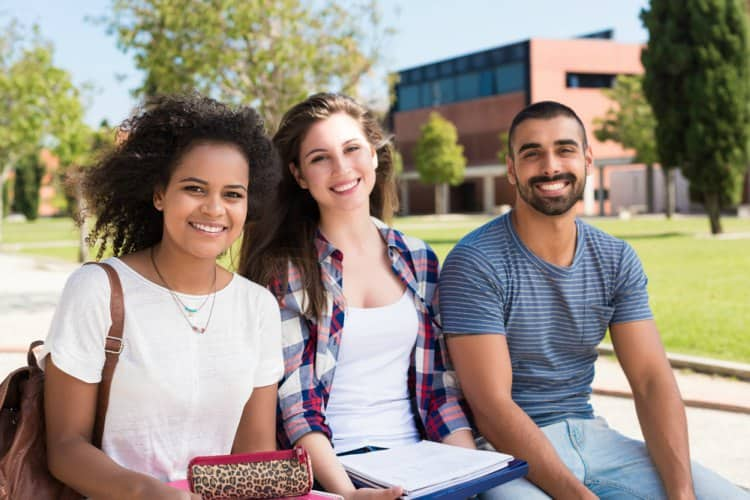 With the White House, National Mall, Smithsonian, and more just a few blocks away, Washington D.C. is the perfect location for young, ambitious leaders to spend their college years.
While D.C. is beautiful and houses some of the nation's top colleges, it can be confusing and difficult to navigate, with busy streets, limited parking, and countless tourists.
That's why we spoke with a few schools located in D.C. to bring you the ultimate guide to touring campuses in the nation's capital. Keep on reading in order to be fully prepared for your group campus tour:
Georgetown University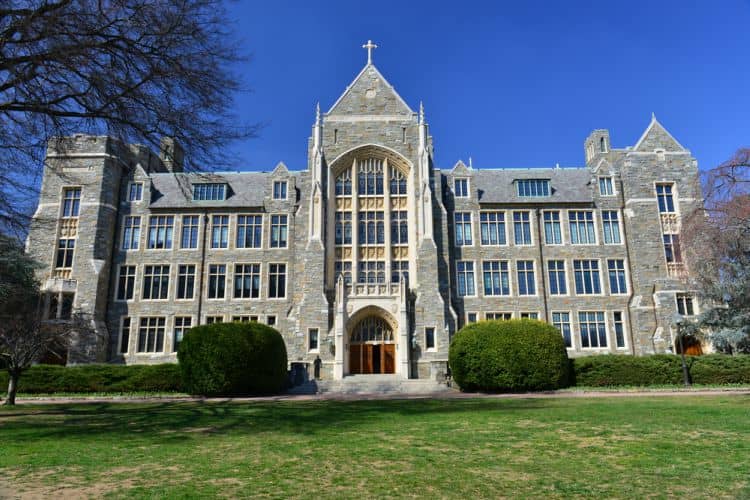 Ranking as one of the top 20 schools of 2018, Georgetown University sits just a few miles from downtown Washington and overlooks the Potomac River. Surrounded by high-end shopping, restaurants, and more, Georgetown's Ivy-League feel and variety of prestigious schools make it the prime university in the heart of America's capital.
Georgetown University offers group tours for high schools, community-based organizations, and education nonprofits that work with current high school students of up to 50 people total, including chaperones. If your group has less than 15 students, the university prefers you to sign up for a regular campus tour.
Group tours are available Monday-Friday at 10am and 3:30 pm, with a few exceptions during busy seasons and federal holidays. You need to schedule your group tour five to six weeks in advance and arrive at the Office of Admissions at least 15 minutes before the start of your tour.
Georgetown doesn't have a specific spot for charter buses to park, but they have a large selection of parking and pickup and drop-off locations in particular areas of D.C. For group tours, the best place for drop-off and pickup would be at the main gate on 3700 O Street NW. Most buses will drive across the bridge to the Key Bridge Marriott to park for a fee of $25. If you partner with bus rental company like GOGO Charters, we will provide you with a local, knowledgeable driver that will be able to figure out parking on their own while you focus on your tour.
George Washington University
With over 11,504 undergraduate students in a 43-acre urban setting just a few blocks from the White House, who wouldn't enjoy spending their college career at a university named after the first president of the United States? Students with a particular interest in politics and city life will find George Washington University to be their top choice.
GWU invites groups of eight to 80 high school students to participate in group tours. The university may not be able to accommodate groups of students below 8th grade due to high visitor volume and limited staff. To request a group tour, you will need to fill out a form two weeks in advance of your desired date.
While George Washington University allows all kinds of buses to pass through campus, they do not offer parking. Your bus can drop your group off in front of the Marvin Center at 800 21st Street NW. All groups should head to the Admissions Welcome Center in Suite 100, where your tour will begin. Your bus can find parking just a few blocks away at the National Mall.
Howard University
Located in DC's northeast neighborhood of Pleasant Plains, Howard University stands as one of the top Historically black universities in the country. This popular HBCU focuses on diversity among its student ranks and boasts some of the best business and law programs in the country.
Howard University offers guided group tours and information sessions to high school and community college groups, while younger students in elementary and middle school can explore the school through a campus-wide scavenger hunt. Groups should be no larger than 100 students and educators are required to request a tour at least two weeks in advance.
Visitor parking at Howard is relatively limited and must be requested ahead of time through an online service at a rate of $10 to $15 per space. Large vehicles may have a difficult time finding parking accommodations but with a charter bus rental through National Charter Bus, your group won't need to worry about the parking. We'll handle parking at the Howard Center Lot or Howard Hospital after your tour group is dropped off at the Office of Admissions.
American University
 Located near Ward Circle in the northwest part of D.C., American University offers students a rigorous education. AU houses seven schools and colleges and has been consistently ranked as the "Most Politically Active" school in the nation, making it the perfect place for any student's college career.
American University offers tours on a first-come, first-serve basis. Since space is limited, we recommend only bringing high school students and requesting a tour at least two weeks in advance by emailing your group details and preferred date to admissions@american.edu or by calling 202-885-6060.
American University allows buses to pass through their campus for drop-off and pick-up, but no parking is available. Your bus can drop your group off in front of the Katzen Art Center on 4400 Massachusetts Avenue NW where the Admissions Welcome Center is. Your tour will begin and end there, and your bus can pick up your group in the same location afterward. Parking will be up to you, but we'll secure parking for your bus while you enjoy your tour.
Gallaudet University
A school that offers educational opportunities for the deaf and hard of hearing, Gallaudet University focuses on its unique mission in the northeast part of D.C. As the world's only higher education school catered towards the deaf and hard of hearing, Gallaudet is officially bilingual, with American Sign Language and English used in all classes.
Groups are welcome to visit Kendall Green, Gallaudet's campus, Monday through Friday. Tours are led by student ambassadors in American Sign Language, but voice interpreters can be requested at least three days in advance for those who do not sign. You can fill out a form for group tours online.
For buses coming in for group tours, it's best for them to drop-off and pick-up groups at the Gallaudet Museum. From there, buses are able to park between Kendall Demonstration Elementary School and the soccer field. If you're working with a company like GOGO Charters, your knowledgeable driver will be able to handle parking on their own if they know a better option.
Easy Group Campus Tours with a Charter Bus
Group transportation is easy when you work with GOGO Charters. As the experts who wrote the ultimate guide to charter bus rentals, we will match you with the perfect bus for your school group and more.
Call us today at 1-855-826-6770 to begin planning your trip today. Our reservation specialists are available 24/7 for your convenience.
Tags In
Do you need to rent a charter bus?
Do you need a long-term shuttle service?
We offer contracted shuttle services for businesses, schools, hotels, and more. Contact our experts at 1-844-897-5201 to discuss your long-term transportation plans.