Here are just a few of the companies we've worked with: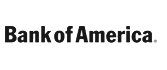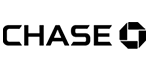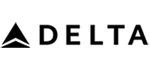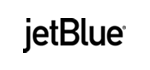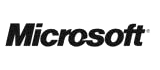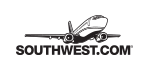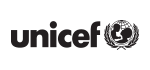 Baltimore Minibus & Charter Bus Rental
Baltimore is a very popular tourist destination in the US that is home to numerous attractions and events. It has nine large regions that are further divided into an overwhelming number of neighborhoods. For your next trip to this classic city, rent a charter bus to get around with ease and to avoid missing any of the important attractions.
Despite the city's huge size, public transportation is not always reliable, but GOGO Charters can alleviate the stress of traveling for groups. We offer a wide variety of buses for groups of any size, from 18-passenger minibuses to full-sized coaches and everything else in between. Enjoy a variety of modern amenities such as WiFi, entertainment options, comfortable seating, restrooms, air conditioning, and more at reasonable prices.
Don't just rely on public transportation, taxis, or rideshare apps to get around Baltimore and its surrounding cities. Choose a Baltimore bus rental by contacting us at 410-469-7978.
CALL (410) 469-7978 FOR CHARTER BUSES IN BALTIMORE, MARYLAND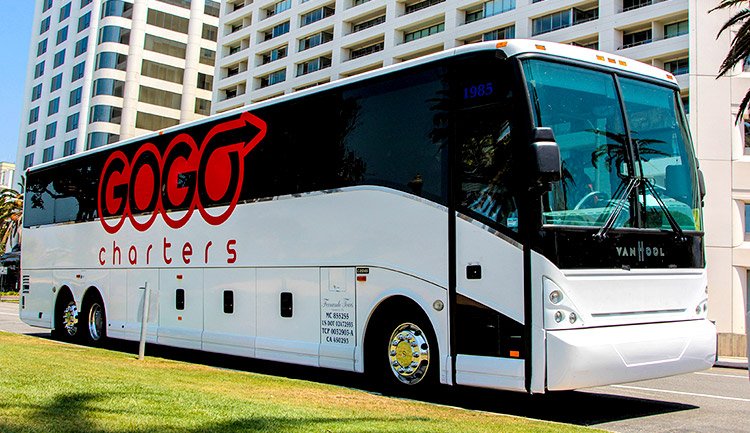 Don't Miss Anything in Baltimore
When you partner with GOGO Charters, you'll be paired with drivers who have the necessary experience to get you everywhere in Baltimore. Who needs to know about Baltimore's bus routes when GOGO Charters is ready to help its customers 24/7? Your driver will navigate you through the city with ease-- all you need to do is relax and enjoy the ride.
University Tours and Field Trips with Private Transportation
If you're planning to tour Baltimore's top schools, rely on GOGO Charters to find the perfect transportation accommodations for your group. We'll find a minibus that's perfect for your group of students to take you to each campus on your itinerary, always ensuring that you arrive on-time to university tours, local hotspots, and more.
Or, take your students on a field trip they'll never forget. Tour destinations such as the Baltimore Museum of Art, the National Aquarium, or your favorite educational stop. Your private charter bus will serve as an excellent alternative to a traditional school bus, with amenity options such as air conditioning, entertainment features, on-board restrooms, and more for the perfect trip. You'll also travel in complete safety in the hands of a professional and experienced driver.
Here are a few of our top picks for field trips in Baltimore:
Walters Art Museum
Address: 600 N Charles Street, Baltimore, MD 21201
Phone: (410) 547-9000
Permanent collections at the Walters Art Museum include art of the ancient Americas as well as Islamic, Asian, Medieval, and Renaissance pieces.
Maryland Science Center
Address: 601 Light Street, Baltimore, MD 21230
Phone: (410) 685-2370
Explore three levels of exhibits, a planetarium, and an observatory in one of the Baltimore Inner Harbor's original structures.
National Aquarium
Address: 501 E Pratt Street, Baltimore, MD 21202
Phone: (410) 576-3800
More than 2.2 million gallons of water hold over 17,000 specimens at this massive Inner-Harbor aquarium.
B&O Railroad Museum
Address: 901 W Pratt Street, Baltimore, MD 21223
Phone: (410) 752-2490
This transportation museum is considered to be the most significant collection of railroad treasures in the world.
Edgar Allan Poe House & Museum
Address: 203 N Amity Street, Baltimore, MD 21223
Phone: (410) 462-1763
See the former home of legendary American writer Edgar Allan Poe. Exhibits showcase Poe's life, work, and legacy.
Weddings in Charm City
Take the stress out of planning your wedding's transportation with GOGO Charters. We'll make sure guests travel seamlessly between venues, from your hotel to your ceremony to your reception and beyond. Cover your bachelorette party, rehearsal dinner, and more with streamlined travel accommodations. Your private shuttle bus will ensure that all guests arrive on-time, keep guests from getting lost along the way, and guarantee a safe ride back to the hotel once the party has wrapped up. We'll match you with a driver you can trust for a seamless and stress-free day.
If your wedding planning is just getting started, here are a few places we recommend for bachelorette parties, rehearsal dinners, ceremonies, and receptions:
Chase Court
Address: 1112 St. Paul Street, Baltimore, MD 21202
Phone: (410) 727-1112
Gothic architecture and simple interiors make this a perfect romantic backdrop for your dream Baltimore wedding.
Tabrizi's
Address: 500 Harborview Drive, Baltimore, MD 21230
Phone: (410) 727-3663
This elegant ballroom is situated right on the water for beautiful views. Host an indoor or outdoor ceremony depending on your preference.
Belvedere & Co.
Address: 1 E Chase Street, Baltimore, MD 21202
Phone: (410) 332-1000
Choose a classic, modern, or casual backdrop at this versatile venue. With a ballroom, a bar, and a contemporary space at your disposal, you can add any decor you wish.
Harbor Tower Events
Address: 100 International Drive, Baltimore, MD 21202
Phone: (410) 454-3033
Located in the Legg Mason Tower, the Harbor Tower event space offers a 180-degree view of the harbor with top-notch food selections and an elegant indoor space.
1840s Plaza
Address: 29 S Front Street, Baltimore, MD 21202
Phone: (410) 752-1624
Celebrate a stylish and elegant wedding at this historic plaza. A gorgeous view, a private courtyard garden, and luxurious accommodations are also offered.
Professional and Productive Corporate Gatherings
Whether you need to bring your team into Baltimore or shuttle event attendees at your next big corporate event, we've got you covered. Pick up important inbound clients at Baltimore-Washington International Airport with a private minibus, or schedule travel for your entire team with a full-sized motorcoach hand-picked just for you. Once you're in town, we'll set up a shuttle service just for your group to help transport attendees between hotels, convention centers, restaurants, and more. You won't need to rely on hotel shuttles or other public services-- treat your employees to a private and luxurious experience with a personalized event shuttle from GOGO Charters.
Outfit your bus with premium amenities such as plush reclining seats, sleek interiors, air conditioning, auxiliary plug-ins for music, entertainment add-ons, and more. You'll always leave a lasting impression when you trust GOGO Charters with your event transportation.
Check out a few of our recommended venues for corporate events, business gatherings, meetings, and more:
Four Seasons Hotel Baltimore
Address: 200 International Drive, Baltimore, MD 21202
Phone: (410) 576-5800
This glass-front hotel offers breathtaking views of the harbor and a luxurious space for your corporate event.
Impact Hub Baltimore
Address: 10 E North Avenue, Baltimore, MD 21202
Phone: (443) 821-7482
With space for events as well as simple meetings, Impact Hub is an inspiring co-working space perfect for your next gathering.
Gunther & Co
Address: 3650 Toone Street, Baltimore, MD 21224
Phone: (443) 869-6874
Host a small gathering to share ideas or to give your employees some time off in this elegant and sophisticated restaurant.
Bromo Seltzer Arts Tower
Address: 21 E Eutaw Street, Baltimore, MD 21201
Phone: (443) 874-3596
For an exhibition, meeting, or gallery showcase, book one of the Bromo Seltzer Art Tower's unique and beautiful meeting areas.
Engineers Club
Address: 11 W Mt. Vernon Place, Baltimore, MD 21201
Phone: (410) 539-6914
Multiple entertaining rooms provide backdrops for your next meeting or small corporate gathering.
Travel to Sporting Events with Ease
Having provided travel services to sports teams of all sizes, GOGO Charters is your #1 choice when booking transportation to sporting events of all types. Book a comfortable full-sized bus for your coaches, staff, players, and guests, outfitted with amenities such as entertainment add-ons and an on-board restroom for a comfortable and enjoyable ride. We'll make sure your bus has plenty of storage space to keep equipment, luggage, and carry-on items safely stowed away and out of the aisles.
If you're a dedicated fan headed out to support the Ravens, the Orioles, or your favorite local team, we'll pair your group with a private bus to transport you to the game with ease. Store tailgating essentials such as tents, coolers, and televisions right on your bus as you head into town to cheer on your team.
Whether you're headed to a small school game or one of these major Baltimore arenas, we've got your transportation needs covered:
Oriole Park at Camden Yards
Address: 333 W Camden Street, Baltimore, MD 21201
Phone: (866) 800-1275
This Major-League Baseball ballpark is home to the Baltimore Orioles.
M&T Bank Stadium
Address: 1101 Russell Street, Baltimore, MD 21230
Phone: (410) 261-7283
A multi-purpose football stadium that primarily serves as the home to the Baltimore Ravens.
Royal Farms Arena
Address: 201 W Baltimore Street, Baltimore, MD 21201
Phone: (410) 347-2020
The Royal Farms Arena frequently hosts concerts and other large events. It is also home to teams such as the Baltimore Blast, the Baltimore Charm, and the Baltimore Brigade.
Pimlico Race Course
Address: 5201 Park Heights Avenue, Baltimore, MD 21215
Phone: (410) 542-9400
Here, you'll find a thoroughbred horse racetrack most known for hosting the annual Preakness Stakes.
Reserve Your Baltimore Charter Bus
GOGO Charters is available 24 hours a day to answer your questions and book your perfect transportation. No matter where you're headed, we can always find the right vehicle for you. Contact our reservation specialists at any time at 410-469-7978 to secure your Baltimore travel today!
Rent your charter bus now:
(410) 469-7978
You may have seen us featured in: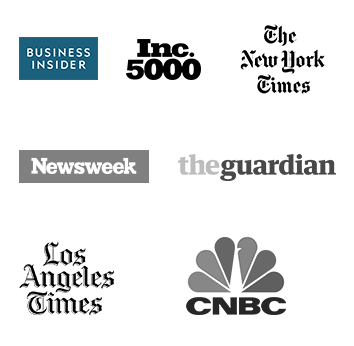 Calculate Rates
from Baltimore, Maryland
Example Prices
Roundtrip

From: Baltimore,MD

To: Atlanta,GA

Roundtrip

From: Baltimore,MD

To: Boston,MA

Roundtrip

From: Baltimore,MD

To: Charlotte,NC

Roundtrip

From: Baltimore,MD

To: Miami,FL

Roundtrip

From: Baltimore,MD

To: New York,NY

Roundtrip

From: Baltimore,MD

To: Orlando,FL

Roundtrip

From: Baltimore,MD

To: Philadelphia,PA

Roundtrip

From: Baltimore,MD

To: St Louis,MO
Helpful Bus
Rental Resources
Latest
Blog Posts