Here are just a few of the companies we've worked with: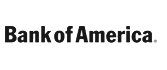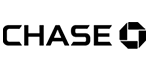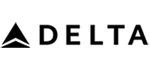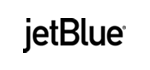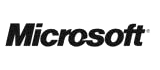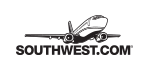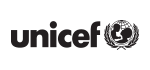 Maryland Charter Bus and Minibus Rentals
CALL 1-855-826-6770 FOR CHARTER BUSES IN MARYLAND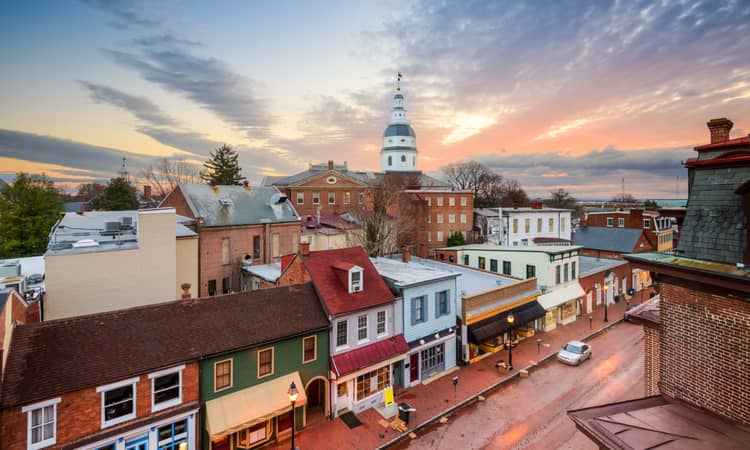 Comfort and convenience are key for every trip, no matter the distance or destination. At GOGO Charters, we prioritize your comfort, safety, and satisfaction—wherever you're traveling in Maryland. Choose from a variety of charter bus rentals in the Old Line State, including spacious full-size charter buses for up to 56 passengers and several models of minibus rentals for smaller groups.
Every full-sized charter bus rental includes all the storage space you'll need along with comfortable amenities like reclining seats, personal climate controls, WiFi, power outlets, USB ports, and onboard restrooms. Most minibuses also include all the aforementioned amenities, except onboard restrooms. Not sure what type of charter bus you'll need? Check out our handy guide to charter bus types to find the best ride for your Maryland event.
The GOGO Charters network also includes ADA-accessible charter bus rentals across the Mid-Atlantic region. Passengers traveling with mobility devices can travel easily with an accessible bus rental. Your group can also rest assured knowing that your professional charter bus driver will be patient and understanding with every passenger's travel needs.
How Much Do Maryland Charter Bus Rentals Cost?
The cost of a charter bus rental is dependent on many factors, which means that we can't give you a cost at this exact moment. However, you can get an accurate quote from one of our rental experts! All you'll need to do is have your trip or event details on hand and call the GOGO Charters team at 1-855-826-6770. One of our representatives will take factors like travel date, destination, group size, and the type of bus you rent into account while crafting a personalized quote for you.
To learn more about pricing factors, check out this helpful bus rental pricing guide. If you still have questions, no worries! A rental rep will be available 24/7 to answer questions about pricing and the process of renting a charter bus in Maryland.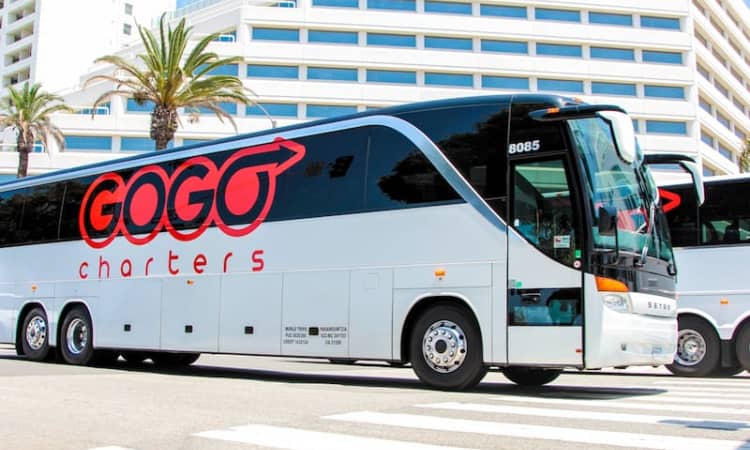 Charter Bus Rental Services in Maryland
GOGO's professional group transportation services cover a variety of group travel occasions. Here are just a few types of services that we offer in Maryland and beyond:
Don't see your needed service listed above? We're still here to help. At GOGO Charters, we focus on personalized transportation services to your specific event. Wherever you're traveling in Maryland and for whatever reason you're hitting the road, we have you covered for all occasions.
Taste the Best of Chesapeake Bay
Not only is Maryland home to important sites in American history, but it's also home to some of the most unique culinary experiences in the country. The Chesapeake Bay hosts a variety of top-notch restaurants, seafood festivals, and culinary events that attract both local groups and out-of-towners. If you have a group headed to events like the Maryland Seafood Festival or US Oyster Festival, book a charter bus rental for everyone! Rather than organizing a caravan to the event, you can relax in a modern minibus or charter bus and leave all the roads up to your driver. Spend a day eating, indulging in Maryland's best seafood, and sample as much accompanying beer or wine, all without the worry of who will be DD at the end of the day!
You can also plan a group trip hopping around the Maryland Crab & Oyster Trail with a private charter bus rental and pro driver. Travel between classic crab houses in Southern Maryland and laidback waterfront oyster bars in Central Maryland. Pen out your itinerary and travel on your own time from stop to stop with a personal Maryland charter bus rental.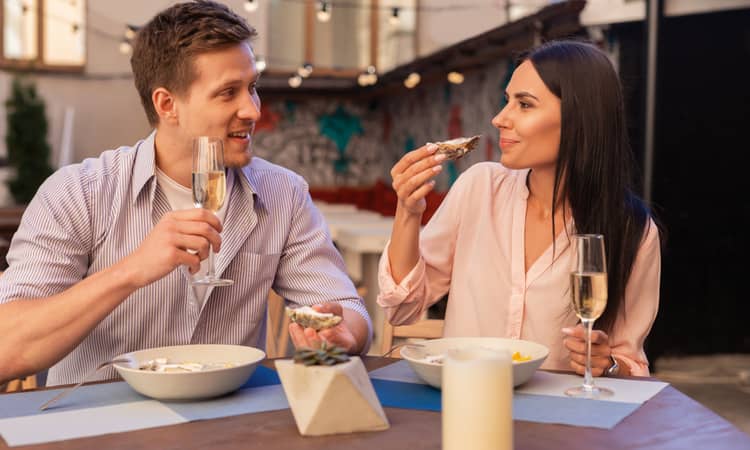 Central Maryland Charter Bus Rentals
Whether you're traveling around Baltimore, Columbia, Towson, or surrounding towns throughout the region's countries—GOGO Charters will make sure you travel right according to schedule. Rent a Maryland charter bus for business conventions in Baltimore, school field trips around Columbia, political events in Annapolis, or private historic tours of Towson. Students can stay entertained with movies on your charter bus's TVs, business travelers can keep on top of work with onboard WiFi, and every passenger can relax in plush reclining seats.
Our transportation services also span throughout Baltimore County, Anne Arundel County, Howard County, and surrounding counties in Central Maryland. So even if you're traveling around smaller Central Maryland towns, you'll have access to a modern charter bus rental and have a dedicated team of professionals ready to organize your group transportation!
Eastern Shore Charter Bus Rentals
Are you planning a group vacation along the Atlantic or the eastern shore of Chesapeake Bay? Rent a charter bus to or around the Eastern Shore region of Maryland for your business retreat, family vacation, scout troop field trip, or any other occasion. Chow down on locally-sourced crab in Crisfield, dip your toes in the water at Ocean City Beach, or learn about nature at the Blackwater National Wildlife Refuge.
Your charter bus rental will have plenty of storage space for luggage and beach gear for your group trip along the Eastern Shore. Having a private charter bus rental will also help your group unwind on vacation and ensure your travels are smooth every step of the way. After a fun day along the Atlantic Ocean or bay, relax on the way back home or to your hotel with personal climate controls and reclining seats.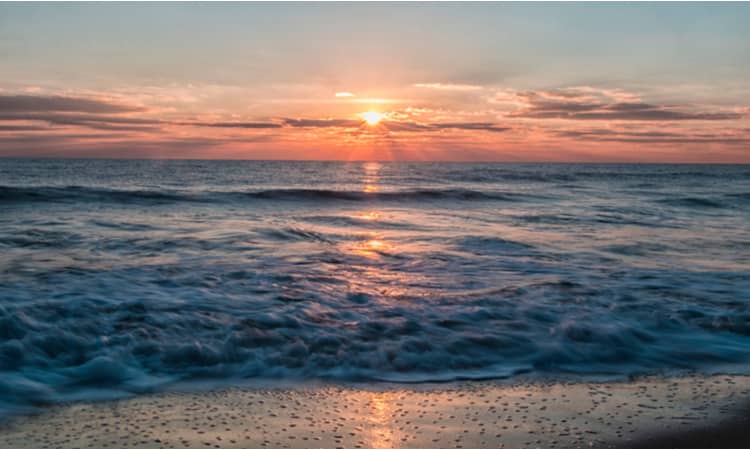 Washington–Baltimore-Arlington Charter Bus Rentals
Alongside Baltimore, Washington DC and Arlington make up one of the busiest statistical areas in the country. GOGO Charters can easily organize employee commuter shuttles between Maryland, DC, and Virginia. As such a busy and populous metro area, Washington–Baltimore-Arlington collectively has some of the worst traffic in the country. Save your employees the commute-related stress by organizing a private shuttle service with GOGO Charters.
As you organize your employee shuttle services in Maryland, you can build a fleet with premium amenities like WiFi, power outlets, USB ports, TVs, and plush seats. One of our rental experts will help your company craft a customized charter bus service in Maryland to keep your employees comfortable and happy.
Book Your Maryland Charter Bus Rental
Booking a Maryland charter bus rental only takes a few moments! Call 1-855-826-6770 at any time to talk with a GOGO Charters rental expert. When you call our team, we'll just need your itinerary and travel needs to build a personalized quote for your rental.
Rent your charter bus now: