10 Tips That Make It Way Easier to Travel with Your Youth Sports Team
Whether you're a first-time coach (congrats!) or a veteran whose last trip didn't go so well (we've all been through a travel disaster or two), planning a trip with your sports team can be a daunting task. GOGO Charters is here to help—and we don't just mean with the charter buses. Yes, we'll take care of the transportation (1-855-826-6770), but we can help you plan as well. Check out these tips to make your next trip with your sports team smooth, successful, and most importantly, fun.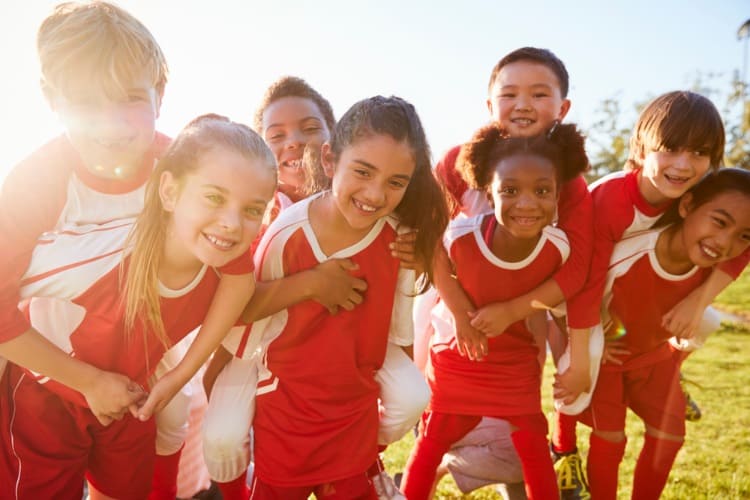 1. Decide who's in charge.
The first part of any successful planning process is knowing how many people are involved. Are you planning this trip alone and just letting parents know what the deal is? Are you listening to feedback from parents on hotels, transportation, and sightseeing? Or are you letting parents take the lead?
Ultimately, only you can decide what decision-making structure works best for you and your team. Just make sure you clearly establish who's in charge and stick to it. If a parent takes care of the hotel reservations or the bus boarding process, let the other parents and the kids know they need to respect their decisions. If you have final say over all parts of the planning process, make that clear to your kids and their families as well.
2. Create a budget.
Construct a budget for your trip ahead of time, and estimate how much each family will have to pay. If you don't budget in advance, the cost of food, transportation, and hotel rooms could quickly spiral out of control and become a burden for your players. You may also want to let families pay any upfront costs, like hotel rooms and transportation, in installments rather than one lump sum to help ease the financial strain.
When calculating a budget, make sure you don't forget about out-of-pocket costs. Remind families that older athletes will need spending money for road trip snacks, drinks, Band-Aids, and forgotten toiletries. Younger kids might have their guardians with them to take care of any unexpected costs, but you should still take additional expenses into account when estimating how much each family will have to pay.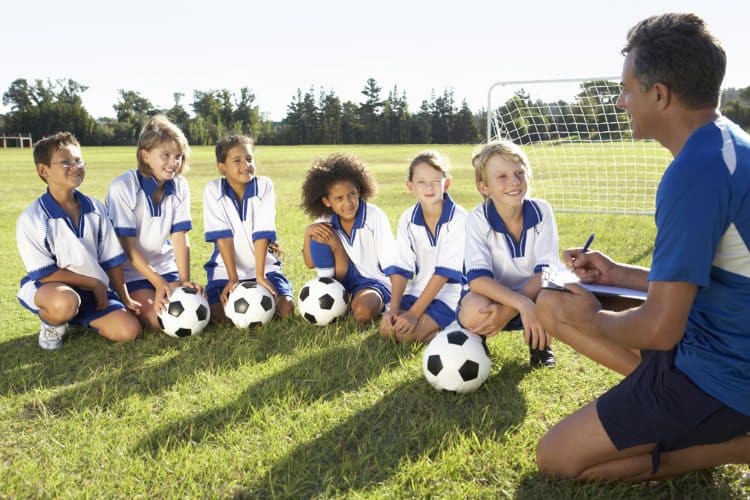 3. Reserve your transportation.
Once you know how much you have to spend, it's time to plan your transportation. Of course we're biased, but we think a charter bus is a pretty great option. It keeps everyone together, eliminates the stress of finding enough parents who are willing to drive, and can be surprisingly affordable once the total cost is divided among all of the families.
Sharing a bus also offers a great opportunity for team bonding. The drive spent singing ridiculous songs, tracking license plates, or just talking can be one of the best parts of the trip.
GOGO Charters provides buses that range in size from minibuses for 18 people to full-size charter buses for up to 56. If you need storage space for all your sports equipment, you'll want to let your representative know so you can get a full-size bus.
Charter buses also come with an array of fun amenities for your players. Ask for a flat-screen TV to show your team inspiring sports movies, reclining seats so your athletes can nap on the road, or power outlets to make it easy for your kids to stay in touch with their parents. If the parents are riding with you, they'll love having free WiFi so they can show off their player on Facebook and Instagram.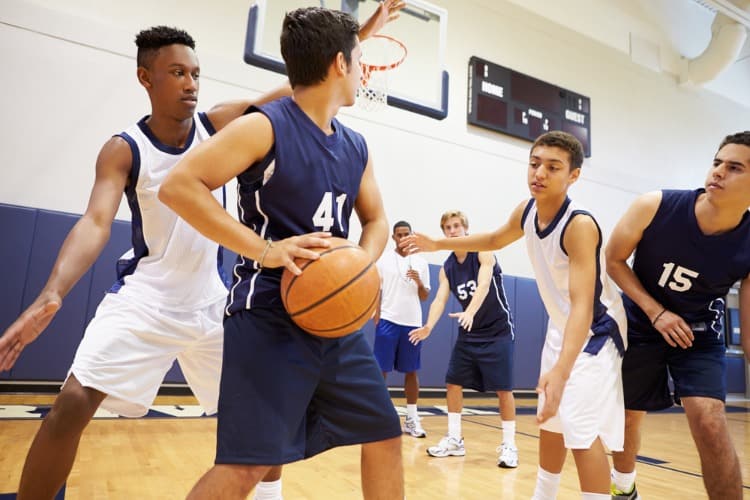 4. Book your hotel.
You know you need a place to stay, but finding the right one can make or break your entire trip. When looking for the best hotel, start by calculating how many rooms you'll need based on whether you're doing family rooming (each player stays with their parent or guardian) or team rooming (three or four players share a room with each other, possibly with an adult chaperone).
Once you know how many rooms to reserve, search for a hotel that is affordable but also provides amenities to keep your athletes comfortable. Here are a few features to look for:
A healthy, free breakfast. You'll save on food costs if one meal is guaranteed, and you can ensure your team has energy for the game.
Family suites, if your kids are traveling with their parents
Laundry facilities to keep uniforms clean
An indoor or heated outdoor pool. A pool can be one of the best parts of traveling for kids (and adults!)
Oversize vehicle parking. If the hotel doesn't have space for charter buses, your driver will need to park the bus somewhere within walking distance, or you will need to pay extra money so they can take a cab from the oversized vehicle parking lot to the hotel.
When you call to book your rooms, make sure to let the hotel know you're a coach. Some hotels offer special features for sports teams, like discounts, rooms near each other, and simplified check-in. Also, don't forget about your charter bus driver! If you're doing an overnight trip, your driver will need a hotel room as well.
5. Plan your meals.
Once you've found a hotel with free breakfast, you'll still need to plan lunch, dinner, and snacks for your group. It's okay to leave meals to chance when traveling with four or five people. But when you've got an entire sports team counting on you, you don't want to end up frantically searching for a restaurant that can accommodate 30 people after a long day of games.
For dinner, you'll probably need to make advance reservations. If you're traveling to a city that hosts a lot of youth sports tournaments, like Atlanta, Orlando, or Austin, it should be easy to find a restaurant accustomed to dealing with teams. Even in cities that don't host as many athletic events, many restaurants will be happy to accommodate you if you make a reservation and let them know that you're traveling with a group of young athletes.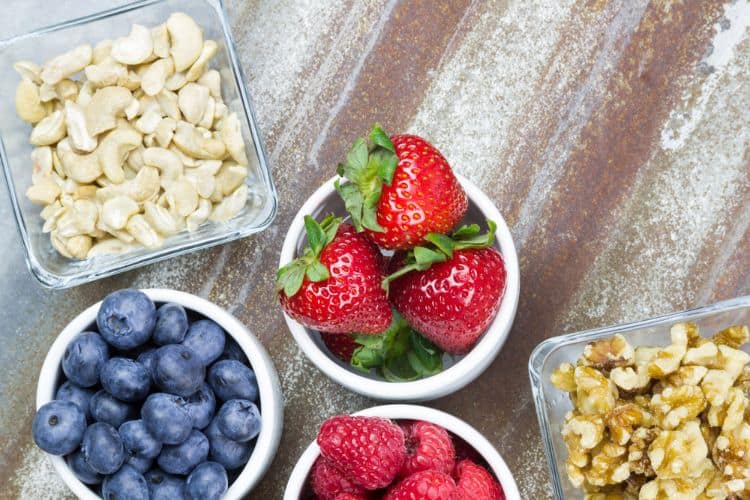 Lunch is a bit more complicated, since you don't know if you'll be in the middle of games in the afternoon. You can do research to find quick, healthy options near the site of the tournament or along the road to your destination. If you have parents who are willing to pack bag lunches for everyone, storing your own food in the bus's overhead storage space can be a great option. However, make sure that the bag lunches accommodate all your kids' food allergies and include vegetarian, vegan, or gluten-free options if needed.
You may also want to ask parents to contribute to a group fund for water, sports drinks, and healthy snacks. Having drinks and snacks easily available encourages your athletes to stay hydrated and well-fueled, and you can stash packs of water, bags of dried fruit, or energy bars in the overhead storage space just like you would with bag lunches. Once again, make sure you're cognizant of food allergies when you choose snacks.
6. Keep track of medical needs.
On the topic of food allergies, you probably already have medical information and release forms for all of your athletes, but you may want to provide a separate form for traveling. Even if you have travel forms on file, make sure you read over them again so you're educated on your kids' health conditions.
You'll also want to outline clear rules about medication for athletes traveling without parents. Can each player carry their own medication with them, or does it need to stay with a chaperone? Are there different rules for prescription vs. over-the-counter meds? Make sure the rules are established ahead of time.
Lastly, look up where the nearest urgent care and emergency room are in the city you're traveling to, and save the addresses to your phone. Hopefully you'll never need them, but it's better to be prepared than to be frantically Googling while one of your kids clutches a sprained ankle.
7. Add in some fun activities.
If you're planning a short trip for a fast-moving tournament, you may not have time for your team to do anything other than sleep, eat, travel, and play. But if you do have some free hours, you can make the trip truly special by planning a few group outings to local attractions.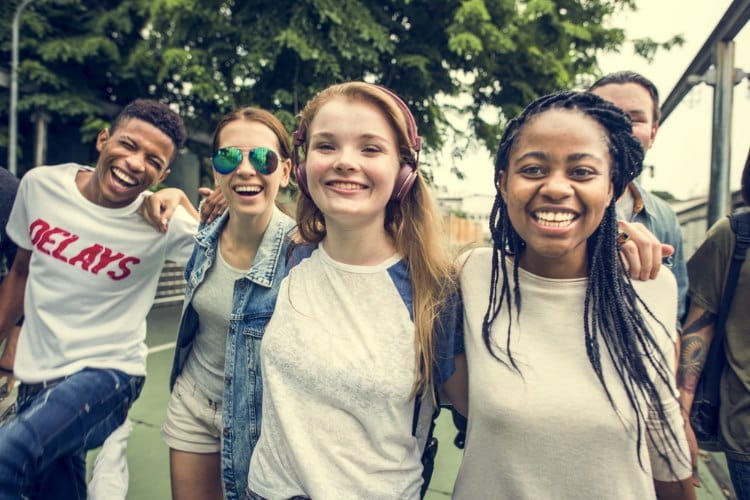 Checking out theme parks or going for a hike isn't just fun–it also helps your team bond and establish trust with one another. For example, if you're headed to Los Angeles, a popular site for sports tournaments, you could build teamwork on a hike to the Hollywood Sign or create amazing memories at Universal Studios Hollywood.
Have families traveling with your athletes? These outings also offer something fun for parents and siblings to do in addition to watching the games. Just make sure you plan any activities ahead of time so you can take advantage of discounted group tickets and let families know about the additional costs.
8. Write a packing list.
Compile a packing list that you can hand out or email to all of your athletes. Make sure the list includes:
Any sports equipment they're individually responsible for
Their uniform
Socks or other clothing that goes with their uniform
Laundry detergent and quarters if they'll need to wear the same uniform more than once
Extra hair ties for athletes with long hair
Street clothes and shoes
A refillable water bottle
Sunscreen and insect repellant if they play outside
Basic First Aid items, like Band-Aids, gauze and disinfectant
It's good to have an emergency kit with as many of the above items as you can provide, just in case an athlete forgets something in spite of having a packing list (hey, we all do it). Make sure you remember any items you need to bring too, like team sports equipment, snacks, sports drinks, and water. You can stow it all under the charter bus or above the seats when you book a full-size motorcoach.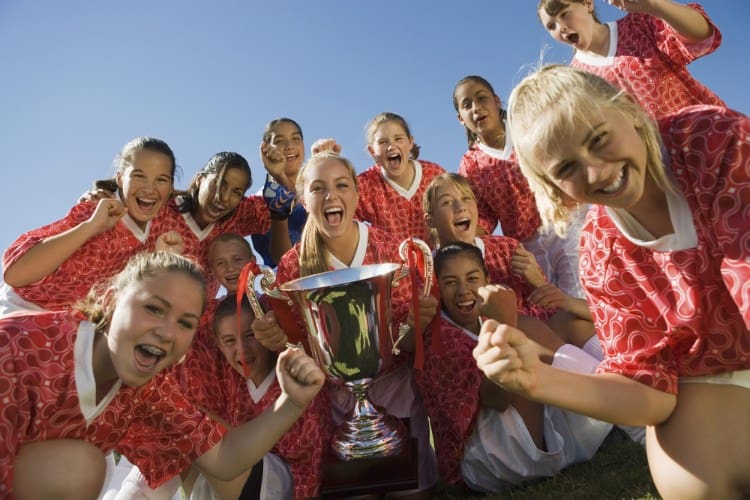 9. Lay out some team rules.
Even the most well-behaved kids can get over-excited when they're traveling to a new city on a bus with all of their friends. Make sure you write down a series of rules for your team and pass them out before the trip begins. Your list may include guidelines like:
Whether athletes can visit each other's hotels rooms, and if they can, when they must return to their own rooms
What time they can visit the hotel pool or fitness center
If they're allowed to visit the pool or fitness center without an adult, and how many of them must be in a group to do so (buddy system!)
When they need to turn the lights out
What time they must meet each morning for breakfast or to board the bus
If you're traveling with younger kids who are with their parents, you obviously won't need to set as many rules, but you'll still want to clearly establish meeting times and rules for how kids should behave on the bus. Teach them to say thank you to the bus driver, to not leave trash behind, and to remain seated (unless your bus has on-board restrooms they need to use.) Just like during practice, it's important to set clear expectations for behavior ahead of time.
10. Don't forget to have fun.
Between the pressure to win games and the stress of planning, it can be easy to forget that team travel should be fun. This is a special opportunity for your kids to bond, see new cities, and create memories with each other. So get organized, and then relax and enjoy the trip.
With a little preparation, traveling to tournaments or away games can be one of the best parts of coaching. Call GOGO Charters at 1-855-826-6770 if you think we may be able to help you reach your next destination, and then get on the road and have an amazing time with your team.
Do you need to rent a charter bus?
Do you need a long-term shuttle service?
We offer contracted shuttle services for businesses, schools, hotels, and more. Contact our experts at 1-844-897-5201 to discuss your long-term transportation plans.