Getting to a College Bowl Game via Charter Bus: A Step-by-Step Guide
I grew up 20 minutes away from Clemson University, which means I grew up understanding two important facts: 1) college football is a big, big deal and 2) game-day traffic is the worst kind of traffic. But if your team makes it to the National Championship, you can't let that horrible traffic stop you from cheering them on (see fact 1.) So what to do?
If you're looking for group transportation, a charter bus could be a great option. GOGO Charters offers bus rentals capable of accommodating anywhere from 18 to 56 people. Whether you're with your extended family, your former fraternity, or your tailgating team, we can save you the hassle of losing each other's cars in traffic and trying to find parking.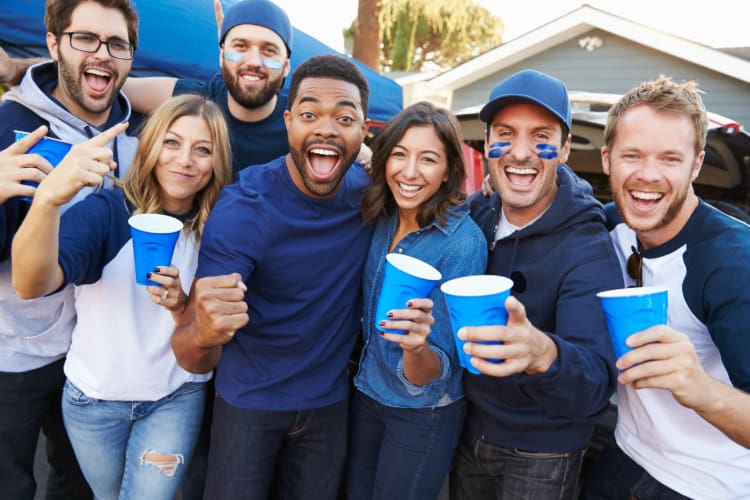 Our reservations team is available 24/7 at 1-855-826-6770. But if you've never taken a charter bus to a college football game before and want to know what to expect before you call, I've got you covered. Here's my step-by-step guide to traveling to your team's bowl game (and, hopefully, the National Championship) on a charter bus.
1. Decide when to book.
If you want to go the National Championship in January, you need to book your charter bus several months in advance, ideally in October. That can be a scary prospect when you don't know if your team is going to make the cut—but it's also scary to imagine missing the moment your team becomes the National Champions.
If your school is having a great year and you can afford a splurge, the risk of booking in advance could be worth it. Plus, even if it's not your team down on the field, you'll still get to see the two best teams in the country battle it out.
But maybe you have zero interest in the National Championship if your team won't be there. That's okay. GOGO Charters might still be able to get you a last-minute bus to the National Championship or the Bowl game your team qualifies for, as long as we don't run out of buses. It's another kind of gamble.
2. Plan how to get there.
Though we may not know what teams will be in each bowl game or in the National Championship, we already know where the games will be held. If you're traveling to a game in your region, a charter bus offers all the fun of a road trip (friends and snacks!) without the stress of needing to drive.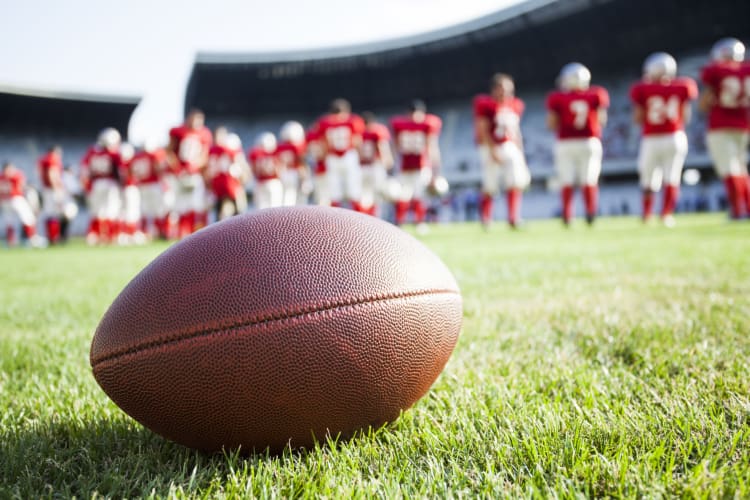 Trying to reach the other side of the country? You could organize an epic road trip, or you could book a flight and then reserve a minibus from the airport to the stadium. A minibus might seem like an unnecessary expense when you already bought plane tickets, but it can be immensely difficult to find enough rental cars or rideshares for group transportation during a bowl game, so a shuttle may be worth it.
3.  Figure out who you're taking.
Tell your aunt, your college roommate, or your best friend that if they want to go to the game, they need to RSVP so you can get a headcount. When you tell us how many people you're bringing, we can figure out what buses you need and in what sizes.
A headcount can also help you calculate whether a charter bus is an economical option. A price tag that seems high might become a lot more affordable when divided among 56 people, especially if you compare the price of a seat on a charter bus to the price of plane tickets and rental cars. (GOGO Charters prides ourselves on transparent pricing, so we won't charge additional fees after we give you a cost for your trip.)
4. Choose your amenities.
The buses we offer come with a range of features to keep you entertained during your road trip. Request free WiFi so you can stream SportsCenter on your tablet, or let us know you'd like a TV with a DVD player and watch Rudy as a group.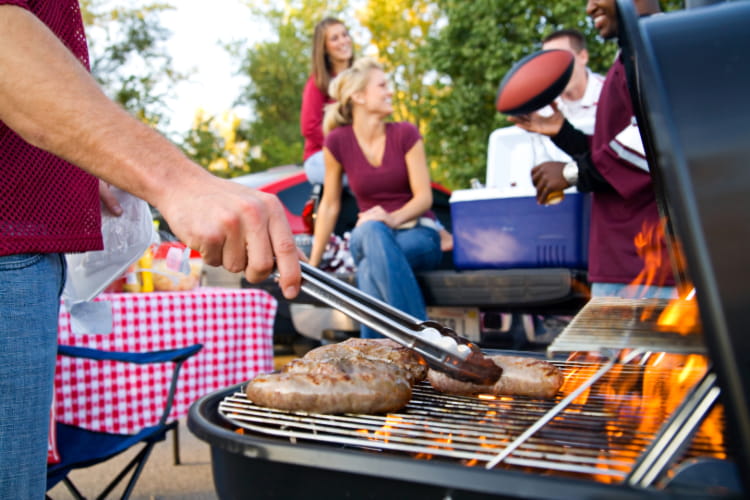 Our amenities also aren't limited to entertainment. The buses have climate control to keep you comfortable, reclining seats, and overhead storage space. And if you need accessible features like wider aisles and a wheelchair lift, we'll be sure to find those for you.
5. Go to the game!
Once you figure out what you need from your bus, call GOGO Charters at 1-855-826-6770. We'll make your reservation for you. All you have to do is meet the charter bus at your designated location, climb onboard, and relax.
An experienced driver can get you to the game while you push your seat back, watch a few movies, and check Instagram. When you arrive, your bus will probably be able to drop you off much closer to the stadium than you would be allowed to park. Stroll to your seats, cheer on your team, eat a few sausages or veggie burgers, and have a couple of beers without worrying about driving. Your bus will pick you up after the game is over and take you safely back to your hotel, where you can continue the celebration (we'll just assume it'll be a celebration.)
Book Your Bus for the College Football Playoffs
If you think this might be your team's year, book your charter bus before Halloween rolls around to ensure you'll have group transportation to the National Championship Game. Call GOGO Charters at 1-855-826-6770, and we'll make sure you get to the game. As for your team? We can't guarantee they'll be there, but we've got buses if they need some.
Do you need to rent a charter bus?
Do you need a long-term shuttle service?
We offer contracted shuttle services for businesses, schools, hotels, and more. Contact our experts at 1-844-897-5201 to discuss your long-term transportation plans.