10 Exciting Denver Events in Winter 2019-2020
Winter is Denver's season. How could a city located in the midst of the Rocky Mountains not become magical when it's covered in snow? If you're visiting Denver from November to February—or if you're lucky enough to live there year-round—you won't want to miss the many seasonal events taking place in the Mile-High City.
Whether you want to treat your wedding party to a concert or a big group of your friends to a festival, GOGO Charters can help. Imagine climbing onto a warm bus after a cold day in Denver and settling into a reclining seat to watch a movie on your personal TV. Of course, before you can book a bus, you need to know where you want to go. So let's check out some of the options.
The Polar Express™
Nov. 9-Dec. 23
Colorado Railroad Museum
If you're traveling with kids and have a soft spot for Christmas, you won't want to miss this special holiday event. Your evening begins on the train platform, where dancing chefs and waiters serve hot chocolate and cookies. Then a team of performers will reenact the story of The Polar Express.
Once your family boards the train, you'll continue to meet characters and see scenes from the story until you arrive at the North Pole, where you can watch Santa give "The First Gift of Christmas" to the child from the book. The best part? Santa will then board the train and give each child their own "First Gift of Christmas."
Holiday Activities at the Denver Botanic Gardens
Nov. 21-Jan. 1
Denver Botanic Gardens – York Street and Chatfield Farms
The Denver Botanic Gardens outdo themselves during the holiday season. At the York Street location, the celebration starts with the Winter Gift Market the weekend before Thanksgiving. Vendors set up booths to sell handcrafted holiday decorations, jewelry, bath products, pottery, clothing, antiques, and specialty foods. On Nov. 29, Blossoms of Light begins, with dazzling lights on display every night from 5-9 p.m.
The Gardens' Chatfield Farms location hosts Santa's Village, where kids can take photos with Santa and his reindeer, listen to Mrs. Claus read a story, look at beautiful light displays, and go for a hayride. There's even a life-size snow globe for children to play in. If you want to treat your child's entire youth group or baseball team to this special night, you can book a minibus to avoid having to drive from Denver to Littleton.
Denver Christkindl Market
Nov. 22-Dec. 23
16th St. Mall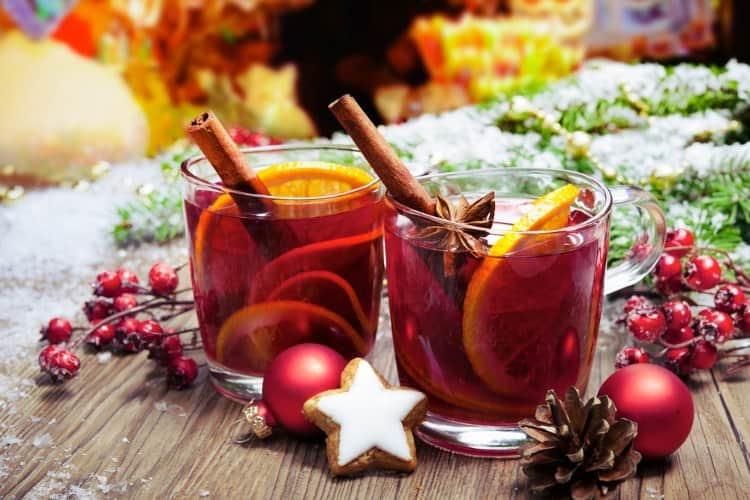 This German-themed Christmas market features authentic pan-European food and drinks like beer, glühwein, and schnaps. Once you finish eating, you can shop for crafts like pewter mugs and cashmere scarfs or watch a live performance from the Denver Philharmonic Orchestra. You can even end the night by dancing to German polka and bluegrass music.
9NEWS Parade of Lights
Dec. 6-7
Civic Center Park
If you happen to be in Denver during the weekend of the downtown Christmas parade, you'll get to witness beautifully decorated floats, enormous character balloons, and local performers like dancers, marching bands, and cheerleaders. Watch as the Denver County Courthouse lights up while the parade winds through the streets of downtown.
Vail Snow Days
Dec. 12-15
Ford Park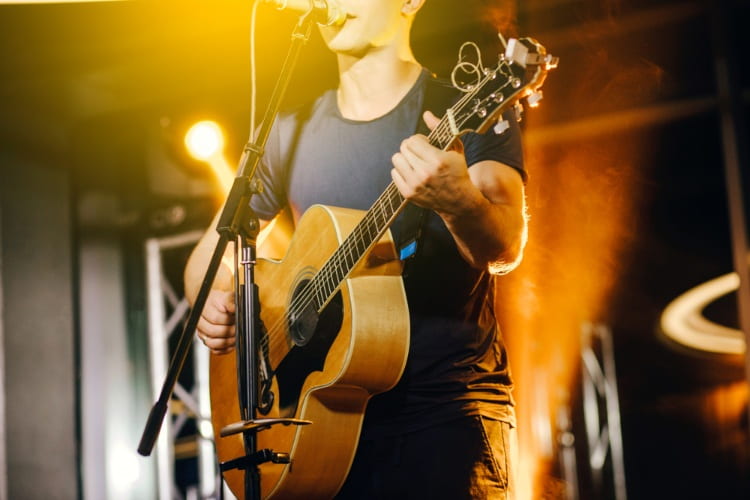 You don't have to be a great skier to visit the famous Vail resort. Vail Snow Days is a four-day festival of parties and free concerts held every December. The lineup isn't usually announced until October, but last year it featured big-time alternative musicians Shakey Graves and Nathaniel Rateliff & The Night Sweats. The festival also includes a pub crawl and live music in local bars, making it a great choice for people looking for more adult-oriented fun.
Winter Break at the Denver Art Museum
Dec. 21 – Jan. 6
Denver Art Museum
If you run a daycare or camp for kids who are out of school during winter, you may want to rent a minibus for this event. Kids and teens 18 and under receive free admission, and all exhibits are open. The Paint Studio and Create-n-Takes also remain open for the entire break so kids can make their own art. Top off your museum day with a performance of a family-friendly play called Art Emergency: Monet Edition.
Noon Year's Eve
Dec. 31
Children's Museum of Denver
Another great one for the kids: if you have little ones who can't manage to stay up until midnight on Dec. 31, the Children's Museum of Denver celebrates the New Year from 9 a.m. to 4 p.m. The museum attempts to recreate the feel of Times Square by gathering large numbers of families for music, confetti, cheering, and a countdown.
New Year's Eve Fireworks
Dec. 31
16th St. Mall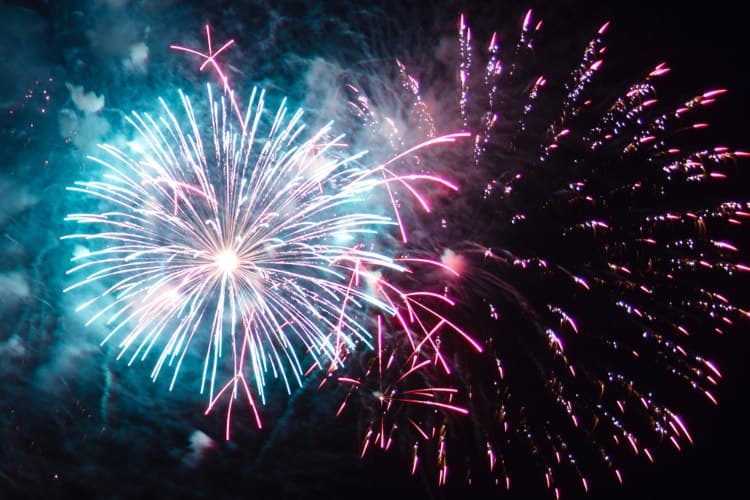 The city of Denver's New Year's Eve fireworks show happens twice, once at 9 p.m. and once at midnight. Each show runs for about eight minutes and is synced to music from live DJs lined up along the Mall. The DJs play from 8 p.m. to midnight, so you can dance and celebrate before the fireworks even begin.
International Snow Sculpture Championships
Jan. 20-29
Breckenridge
The Breckenridge ski resort welcomes 16 international teams for this snow-carving competition. Each team receives a 20-ton block of snow and must create a sculpture using only hand tools (no power tools!) Teams have five days to complete their works, from Jan. 20-24, and the finished sculptures are on display Jan. 24-29. Last year, Team Mexico took the gold–come see if they can repeat!
Winter Brew Fest
Jan. 25
Mile High Station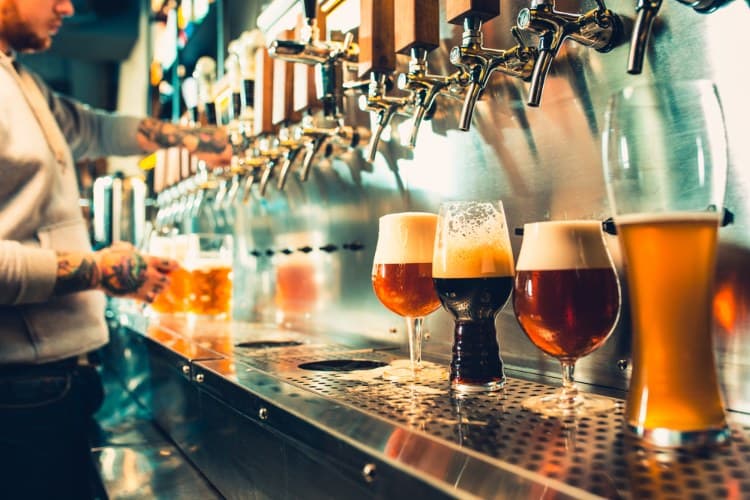 One of Denver's best beer festivals, Winter Brew Fest is the chilly-season installment of this bi-annual, two-day festival. Pick up your souvenir glass and spend three hours tasting an unlimited number of Colorado microbrews at this popular gathering. In addition to beer, Brew Fest features performances by local bands and plenty of chances to socialize with other beer lovers. The event also supports Swallow Hill Music, a local nonprofit, so you can feel good about where your money's going.
Book a Charter Bus to Denver this Winter
Summer is great and all, but it's hard to beat Denver in winter. Treat your group to a night of strolling past Christmas lights, gazing up at fireworks or admiring ice sculptures with the help of GOGO Charters. You take care of choosing which events you want to attend and buying tickets–we'll take care of getting you there. And you won't even have to bother with putting snow tires on your car! Call us at 720-216-2068 if you're ready to start planning a magical winter in the Mile-High City.
Tags In
Do you need to rent a charter bus?
Do you need a long-term shuttle service?
We offer contracted shuttle services for businesses, schools, hotels, and more. Contact our experts at 1-844-897-5201 to discuss your long-term transportation plans.