Everything You Need to Know About Charter Bus Rentals for Corporate Team-Building Trips (and Then Some)
Planning a team-building trip takes an enormous amount of organization. If you're feeling overwhelmed by the to-dos piling onto your list, take a deep breath and remember that your work is worth-while.
Just how important are your planning efforts? Team-building exercises at company retreats can rally employees and leaders around their shared goals, uncover people's hidden talents, and give everyone a chance to reflect on ways to improve team performance.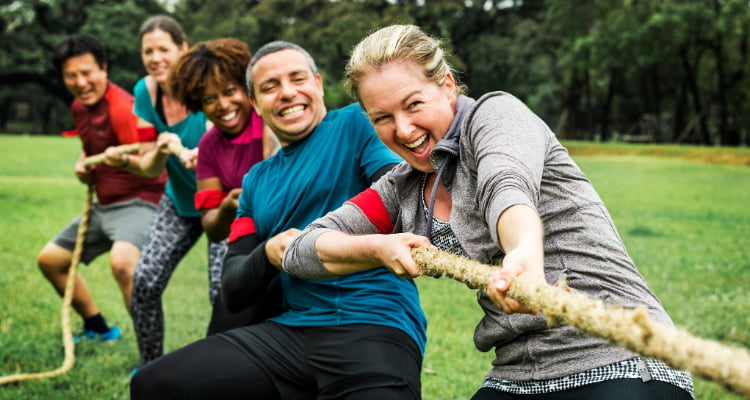 We can't plan your trip for you, but we can share what we've learned in more than seven years of experience in providing company transportation. In this guide, we'll share our best tips for booking the right charter bus for your next team-building trip.
1. Gather your trip details before you book.
Before you call our reservation specialists to book your transportation, make sure you know the pickup and drop off dates, times, and addresses. You should also have an approximate number of attendees in mind, as well as what kind of amenities and accommodations your group will need. Using this information, your reservation specialist can recommend and book the perfect charter bus for your trip.
Bonus tip: Compile all of your trip's details in an online document and share it with your planning committee. If possible, print important documents, such as hotel confirmations and contact information, in case your access to cell phone service is limited at any time during your trip.
2. One size doesn't fit all.
Do you need a large bus or a compact minibus? When you call us at 855-826-6770, our reservation specialists can help you determine what size bus will best suit your group.
For example, you might need a corporate minibus rental if your group:
Is traveling a short distance
Has fewer than 25 people
Doesn't need space for luggage
However, a full-sized charter bus may be a better fit if:
You're traveling a long distance
Have a large group of employees
Need space for luggage and equipment
If you are transporting more than 50-60 employees, we can help you calculate the number of buses you will need to book to fully accommodate your group.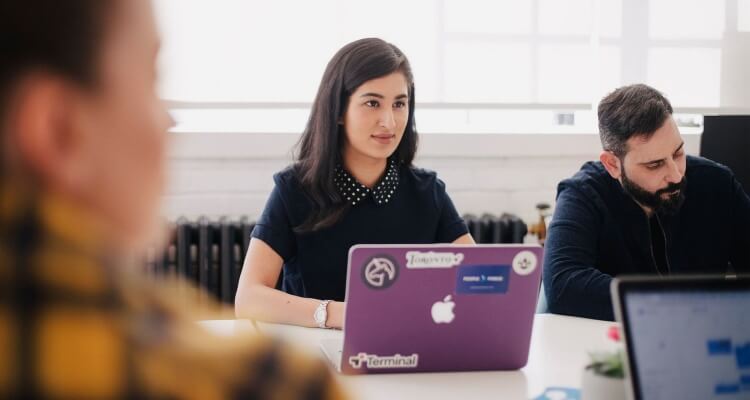 Bonus tip: Don't be afraid to delegate! Your planning committee members can give you feedback on your plans, contribute ideas, and uncover considerations for your trip you may have missed.
3. The further in advance you book, the better.
At GOGO Charters, we provide everyone with a bus rental, even if they book at the last minute. Booking your rental further out, though, gives you the best selection of charter bus sizes and amenity options. For corporate team-building trips, we recommend booking at least three to six months in advance.
Bonus tip: Set up a timeline for the planning process of your team-building trip, and check it often to make sure you're on track. Afraid of missing a deadline? Schedule reminders in a calendar or to-do app, and share the timeline with members of your planning committee.
4. You get way more than just a set of wheels.
Depending on the type of charter bus you rent, you can request amenities to keep your group comfortable and entertained along the way. If you are booking a full-sized motorcoach, you may request WiFi, power outlets, television monitors, DVD players, and an on-board restroom. Most also come with luggage bays underneath the bus and overhead compartments above the seats.
Aside from restrooms, some minibuses have the same amenity options as full-sized models. However, you will need to check with your reservation specialist to make sure the amenities you want are available for your trip dates.
For groups with members who have physical disabilities or limitations, we offer wheelchair-accessible bus rentals. In fact, every charter bus rental company in the United States is required by law to provide ADA-compliant motorcoaches within 48 hours upon request.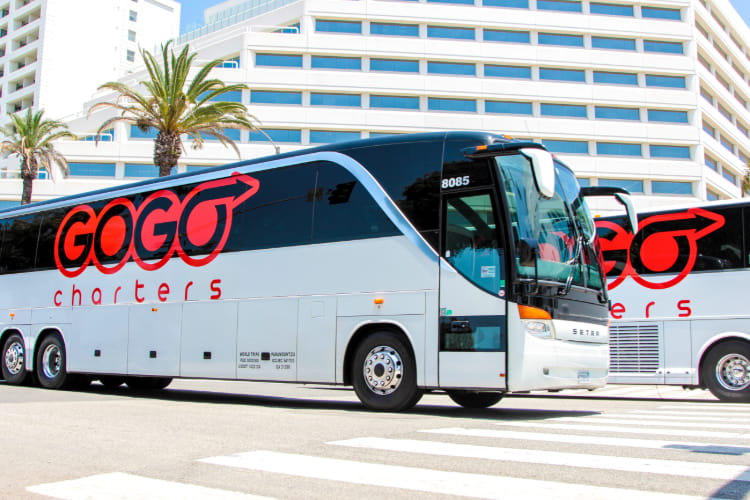 Bonus tip: You've booked a bus with amenities to keep attendees comfortable and entertained. Go one step further by creating a packing list for them. Will it take several hours to get to your destination? Advise group members to bring tablets, e-readers, laptops, books, neck pillows, light jackets, and other small items that can be stowed in the bus's overhead compartments.
If any attendees have physical disabilities or injuries, ensure that every destination on your itinerary has wheelchair ramps, elevators, and any other accommodations they may need. Taking the time to check on accessibility beforehand will ensure everyone in your group can participate in activities and have a good time.
5. Food and drinks are allowed on most buses.
Riders can enjoy snacks and drinks on most charter buses, but we advise you to check with your reservation specialist first. Your particular bus operator may have special rules about what is and is not allowed onboard their buses. If possible, bring an empty plastic bag with you so your group members can throw away wrappers and containers.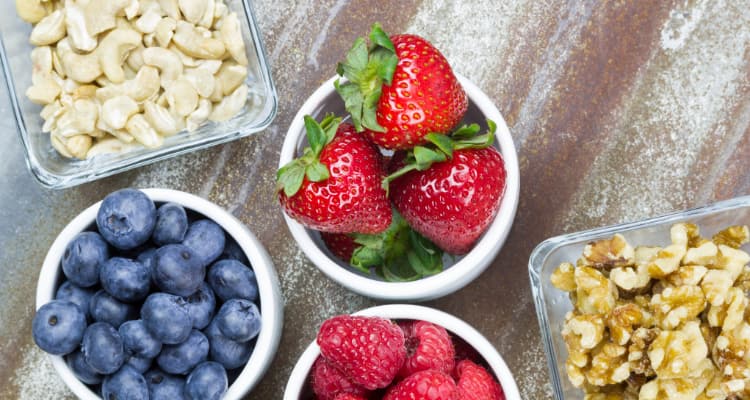 Bonus tip: Collect food preference and allergy info from your attendees. You can create a survey for free using Google Forms and send it out to everyone on the attendee list. Consider bringing a variety of snacks and small water bottles for the bus ride. Strategically place them in several of your bus's overhead compartments so your group members can easily access them while the bus is moving.
6. Pricing depends on the details of your trip.
Wondering how much a charter bus for corporate events costs? If you want to first get an idea of the cost for budgeting purposes, you can check out our detailed pricing guide.
The final cost of your corporate charter bus rental will depend on how many people are in your group, the duration of your trip, mileage, and more. However, the best way to find out is to call us at 855-826-6770 for a no-obligation quote.
Bonus tip: Before calling to book a charter bus, it's important to know how much of your budget you can allocate to transportation and other categories of the trip-planning process. Create a detailed budget breakdown for every part of your trip, including:
Transportation (including bus rentals and parking fees)
Lodging
Food & drinks
Supplies or equipment
Admission or fees for group activities
Don't forget to budget for unexpected expenses during your trip, such as tolls, spontaneous group activities, last-minute reservation changes, and additional food and beverage needs.
8. Your driver is your new best friend.
One of the most common questions we get is, "Do I have to tip my driver?" Tipping is never required in the charter bus industry, but it is always appreciated. Your bus driver has the great responsibility of keeping your group safe, comfortable, and on-time—which is no easy task when transporting large groups of people.
If you feel that your driver has done a particularly stellar job, a tip of 10-20% of your bus rental cost is an excellent way to say "Thanks for your hard work!" Gratuity is not included in the final bus rental bill, so many customers hand their driver a cash tip in an envelope at the end of their trip.
Bonus tip: Did you interact with particularly helpful hotel staff during the planning process? Have a planning committee that has gone above and beyond to make this trip a success? Let these people know they are appreciated with a handwritten note expressing your gratitude. They'll be even more motivated to help you plan your next trip if they know how much their help means to you.
Cross Charter Bus Transportation Off Your Team-Building Trip To-Do List
Want to know more about the charter bus rental process? Read our comprehensive guide about bus sizes, amenities, pricing, and more. Then, when you're ready, call GOGO Charters at 855-826-6770 to get the best selection of corporate bus rentals. We'll provide you with advice on which buses to choose and how to prepare for your reservation.
Not ready to book? That's okay! You're always welcome to call us for a no-obligation quote to get a better idea of charter bus costs. Once we've collected information about your team-building trip's destination, group size, and dates, we'll send you a quote via email to review with your planning committee and supervisors. If the quote aligns with your budget, all you have to do is accept the quote online, and we'll reserve your charter buses.
Booking charter buses for your corporate trip is one of the simplest parts of event planning, so call us today to check it off your list!
Do you need to rent a charter bus?
Do you need a long-term shuttle service?
We offer contracted shuttle services for businesses, schools, hotels, and more. Contact our experts at 1-844-897-5201 to discuss your long-term transportation plans.