10 Tips Corporate Event Planners Need for Minibus Rentals
For corporate events, complimentary shuttle services can make or break your attendees' experience.
Without minibuses, participants may have to navigate unfamiliar streets or pay for rideshare apps like Uber. Providing shuttles means they'll be more likely to arrive on time and ready to network. This leads to a more enjoyable experience for you, your team, and your guests.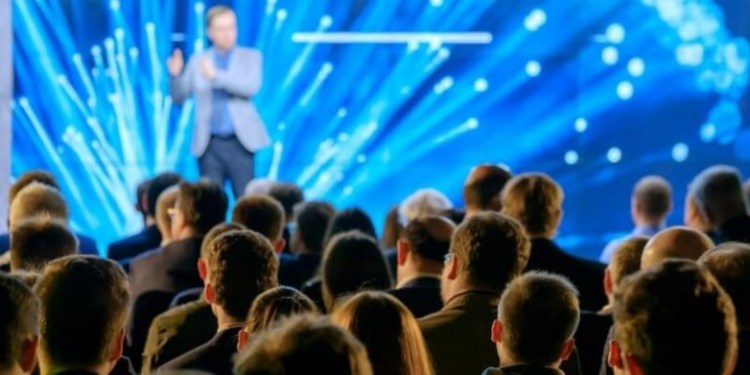 We specialize in company events and have learned what it takes to run a successful large-scale event. Follow our 10 essential tips below to execute a winning transportation plan at your next conference!
1. Plan your routes.
Consider the path attendees will travel on the day of your event. Add any partner hotels or satellite parking lots to your route. If your venue is located in a densely-populated area like New York City or Chicago, this may be especially tricky. To help you plan the most efficient route, use a tool like Google Maps to plot out each stop on your itinerary.
As your event approaches, research other nearby events and construction to prevent your shuttles from getting stuck in traffic. Plan alternate routes ahead of time to reroute buses and stay on schedule.
Pro Tip: On the day of your event, appoint a volunteer or team member to track traffic conditions so you aren't surprised with delays when it's too late.
2. Choose safe, efficient pickup and dropoff locations.
Can your attendees safely board the shuttles at your pickup and dropoff locations? Consult the managers of partner hotels and your venue to find the best possible bus stops.
If possible, visit each location in person before your event. Verify that no vehicles, construction, or other obstacles are blocking them. Avoid setting a bus stop that places passengers in a potentially dangerous situation like having to cross a busy street.
3. Identify peak times for shuttles.
Review your schedule of events to see what times of the day attendees will need shuttles the most. These usually include the beginning of the day during registration and check-in and the end of the day after closing remarks.
Decide if you will run shuttles all day or if you'll limit services during non-peak hours. Trade show attendees often come and go throughout the day and need shuttles at more frequent intervals. Conferences and seminars with a specific start and end time can reduce their transportation services in the middle of the day.
4. Get the timing right.
Estimate how long it will take each shuttle to complete one route and the number of attendees who will need shuttle services at each stop. If you have reserved rooms at partner hotels, you'll have a better idea of how many people will be waiting at each hotel stop.
How many buses do you need to stay on schedule? Calculate the amount of time it will take to transport passengers throughout the day. Let's say you need to move 400 attendees from their hotels to the venue from 7:00 am to 9:00 am, and your route takes 30 minutes to complete. You'll need at least two standard-sized charter buses or four minibuses to transport everyone in time for check-in.
Not sure how many buses you need? Your reservation specialist will calculate the perfect amount of buses when you call us at 1-855-826-6770.
Pro tip: Book a test run with bus company to time and revise your routes and schedule. It's best to work out any kinks in your plan ahead of time. Don't forget to take loading and unloading times into account.
5. Book shuttles months ahead of time.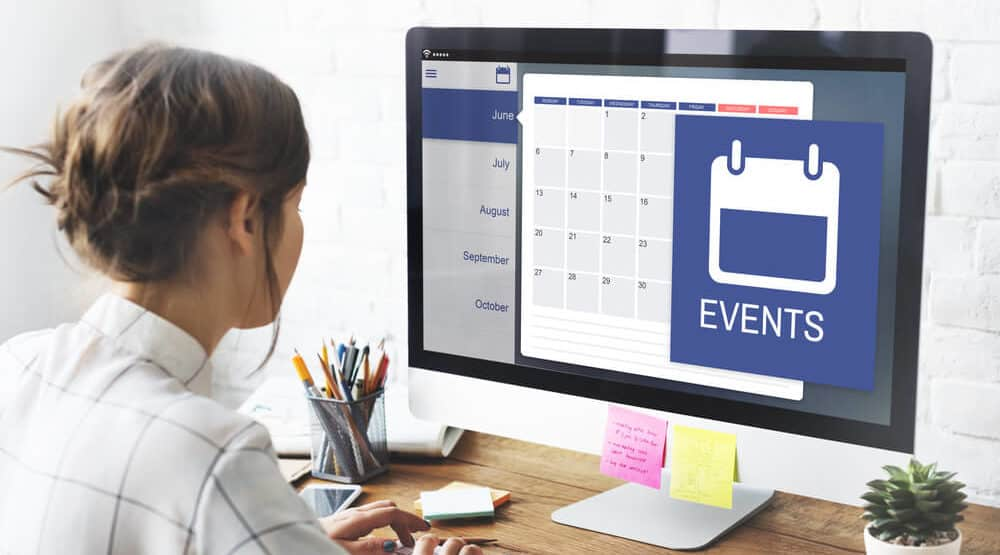 To get the best deal and availability, plan to book your minibuses as far in advance as possible. Though some bus companies like GOGO Charters can secure last-minute buses, it's best to rent them three to six months in advance.
Some companies charge a higher price for last-minute rentals, and some may not have enough inventory to fulfill your request. When you book your buses right before your event, your options for amenities like TV monitors, WiFi, and power outlets are limited.
6. Provide accessibility for disabled attendees.
According to the Americans with Disabilities Act, bus service providers must provide wheelchair-accessible buses when requested. Plan to rent at least one accessible vehicle and publish the times the vehicle will be available. You may provide a number where passengers needing a wheelchair-accessible vehicle may request one free of charge.
7. Publish your transportation information.
Make sure attendees know exactly how to get to and from your event by shuttle. Publish information like schedules and routes in a prominent location on your event's website. This will help them plan their trip and determine if they'll need to rent extra transportation.
Pro Tip: Embed a Google Map on your event's website with pins dropped at each shuttle pick up and drop off location.
Also include route and schedule information in your event's printed materials. If possible, include a phone number they can call with transportation questions during the event. On the day of the event, set up branded signage at pickup and drop off locations to show where attendees should wait.
8. Arrange for a team member to ride on each shuttle.
Choose team members or volunteers to ride on each bus and serve as representatives for your event. Your team member can excite and motivate passengers during their ride to the event. This is a great opportunity to set the tone and create a memorable experience. Passengers can also ask questions and receive real-time feedback on the way to and from the venue.
9. Have a backup plan.
Despite your solid plan, unforeseen circumstances can throw your even in a tailspin. Bad weather and bus breakdowns are just a few of the things that can go wrong.
Planning ahead can reduce the risk by setting a backup plan (or two) in place. Find out from your bus company how bad the weather needs to be before they suspend shuttle services. Decide if you'll reschedule the event or provide public bus tickets for attendees if your shuttle services fall through.
Even the best bus and most experienced bus companies face occasional technical difficulties. Ask your bus company what their policy is on bus breakdowns and delays due to maintenance. To keep your event running smoothly, ask if they can provide last-minute minibuses.
10. Hire an experienced bus transportation partner.
The company you choose to work with for your event is critical. You need assurance that they will deliver safe, quality buses and professional drivers.
Since 2013, GOGO Charters has helped over 1 million satisfied customers book group transportation. Our staff is trained to pair you with the perfect fleet of buses at an affordable rate.
Ready to get started? Read our beginner's guide to bus rentals, and call our team at 1-855-826-6770 for a quick, no-obligation quote!
Do you need to rent a charter bus?
Do you need a long-term shuttle service?
We offer contracted shuttle services for businesses, schools, hotels, and more. Contact our experts at 1-844-897-5201 to discuss your long-term transportation plans.