Restaurants with the Best Party Rooms in Denver, CO
So, you're ready to hit the Mile High City with a group of your closest friends. You can't wait to taste all of the cuisines that Denver has to offer, but what if you can't find a restaurant that will accommodate your big group? We're here to help.
We've narrowed down the list of Denver restaurants that will fit any size group, no matter what type of food or mood you're into. From laid-back atmospheres that have games to entertain your crew to upscale dinners that will help you celebrate in style, we've got you covered. Keep reading for our list of Denver restaurants that specialize in group dining.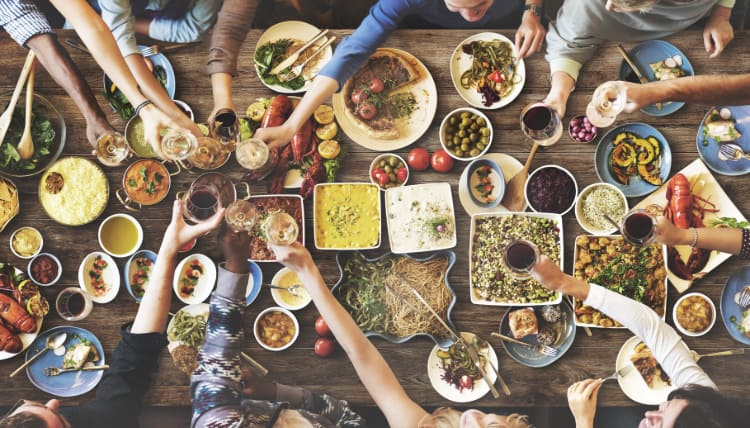 Bonigsby's Folly Craft Winery
For the group that likes wine
Address: 3563 Wazee Street, Denver, Colorado 80216
Cuisine: Small Plates
Capacity: Up to 300 guests
Located in the heart of Denver's River North Art District, Bonigsby's is a Roaring 20's-inspired craft winery that offers small plates that pack a punch. Just a small warning: If you have any wine connoisseurs in your group, they probably won't want to leave this winery.
They will cater to your group the moment you step foot in their establishment, even offering private tastings and tours. Their 7,000 square feet winery has four distinctive dining areas for groups of all sizes. Don't worry about which one of your friends is going to have to sit out on the fun to drive everyone — rent a Denver charter bus instead!
Ace Eat Serve
For the group that likes fun and games
Address: 501 E 17th Avenue, Denver, Colorado 80203
Cuisine: Modern Asian
Capacity: 20 – 500 guests 
For groups looking to throw a one-of-a-kind party, look no further than Ace. Not only does their restaurant feature indoor and outdoor spaces, but guests can enjoy 10 ping-pong tables, cornhole, giant Jenga, and DJ setups. Oh, and did we mention the delicious Asian fare they have for guests to chow down on? For everything from weddings and anniversary parties to team building activities and family reunions, Ace will help you get the party started.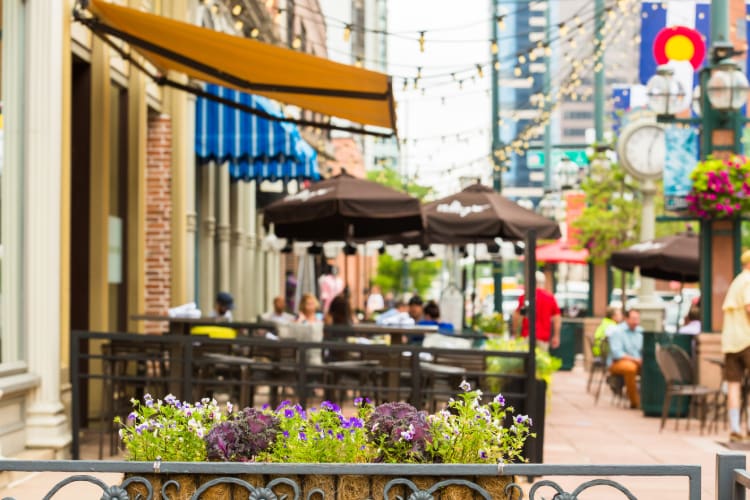 54thirty
For the group that wants to take in the views
Address: 1475 California Street, Denver, Colorado 80202
Cuisine: Global bites
Capacity: Up to 125 guests
Imagine this: You're enjoying dinner on Denver's highest rooftop bar while watching the sun set over the Rocky Mountains. You can make this dream a reality when your group dines at 54thirty. If you want to take your wedding reception, birthday party or family reunion to another level with stellar views, amazing small plates, and live music, we highly recommend this rooftop restaurant.
Briar Common Brewery + Eatery
For the group that likes beer 
Address: 2298 Clay Street, Denver, Colorado 80211
Cuisine: New American
Capacity: Up to 150 guests
It's no secret that Denver has one of the best beer scenes in the country. And, more than likely, you (or a few members of your group) are going to want to throw back a few brews in the Mile High City. Fear not — Briar Common has the space to fit your group comfortably. A unique aspect of this eatery: several of their food plates were designed to create a wonderful pairing with each of the beers. Briar Common has hosted weddings, rehearsal dinners, engagement parties and more in their space. Need to book transportation for your guests to their brewery? Our network of shuttles and minibuses has you covered.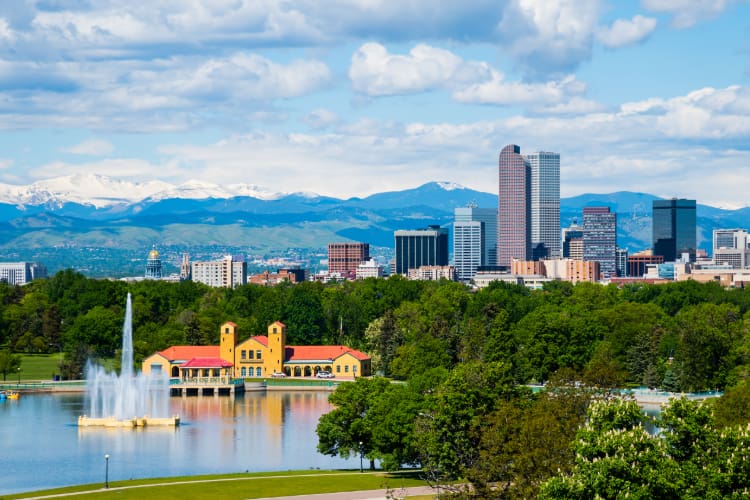 Carmine's on Penn
For the group that doesn't mind sharing
Address: 92 S Pennsylvania, Denver, Colorado 80209
Cuisine: Italian
Capacity: Up to 32 people
Carmine's on Penn is for the group that feels like family. That's because this restaurant has been serving their dishes family-style since 1994. If your group is looking for a classic dinner party while devouring all of their Italian favorites, including ravioli, eggplant parmesan, bolognese, and of course, tiramisu, you won't be disappointed with Carmine's. It's a staple in the Denver restaurant scene and its community atmosphere will be hard to recreate elsewhere.
Guard and Grace
For the group that wants to get fancy 
Address: 1801 California Street, Denver, Colorado 80202
Cuisine: Steak, Seafood
Capacity: Up to 125 guests
This 9,000 square foot restaurant is best known for its steak. If your guests are looking for an upscale, fancy dinner to celebrate their time in the Mile High City, you won't be disappointed with Guard and Grace. All of their menu items are bright in both color and taste. Their three dining rooms and large lounges can seat up to 125 guests, which are perfect for parties of all types. If you're ready to add a modern elegance to your next special occasion, consider this hip establishment.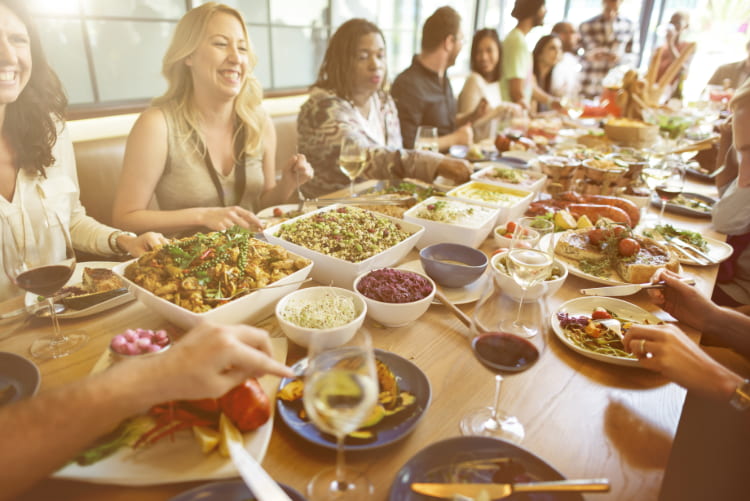 Acorn
For the group craving delicious cocktails
Address: 3350 Brighton Boulevard, Denver, CO 80216
Cuisine: New American
Capacity: Up to 40 guests
If your guests are thirsty for some cocktails and small plates, look no further than Acorn. What sets this restaurant apart from the rest in Denver? Its private dining loft, known as the Bird's Nest, which can seat up to 40 guests. This area is perfect for bachelor and bachelorette parties, birthday parties, and small family reunions. For groups of up to 100 guests, they offer up exclusive use of their entire restaurant.
Reserve Your Charter Bus in Denver Today
No matter which restaurant you choose to visit with your group of friends, you can relax knowing that GOGO Charters has all of your transportation needs taken care of. Why stress about booking Ubers or assigning designated drivers when you can take a charter bus to your restaurant of choice?
From 18-passenger minibuses to buses that can hold up to 56 passengers, we have transportation options that will fit your group size. When you book one of our Denver charter buses, you'll get to enjoy an array of amenities, including WiFi, reclining seats, A/C, and televisions with DVD players. Call (720) 216-2068 to speak to one of our rental experts today!
Tags In
Do you need to rent a charter bus?
Do you need a long-term shuttle service?
We offer contracted shuttle services for businesses, schools, hotels, and more. Contact our experts at 1-844-897-5201 to discuss your long-term transportation plans.