Charter Bus Rental Options in Denver, Colorado
GOGO Charters provides reliable charter bus rentals to traveling groups all over Denver. No matter your group's size or needs, we're always prepared to find the best rental option for you. Choose a minibus to hold 18, 25, or 35 passengers; or, opt for a full-sized coach for your large group. Our rental experts will ensure that you're paired with the perfect coach, hand-picked just for you.
CALL 720-216-2068 FOR PRIVATE BUS RENTALS IN DENVER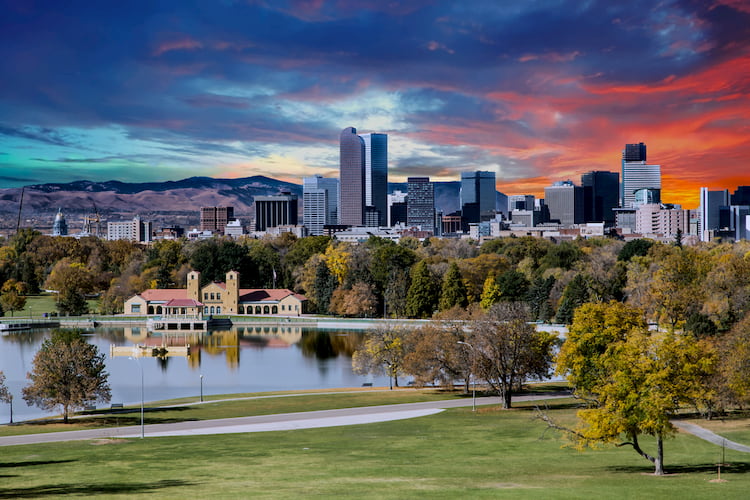 Take a Bus into Denver
Load your group onto a private charter bus and enjoy your road trip into Denver! We'll match your group with a professional driver who will ensure that you travel safely throughout your trip. You won't have to worry about volunteering drivers from your group or choosing who will bring their car along; instead, travel as a unit to Denver's best destinations.
If you'd prefer to fly into Denver International Airport, we'll be your personal airport transfer service. Book a minibus just for your group to enjoy a private transportation service from the airport to your Denver hotel. You won't have to wait around for public services or rideshare apps; instead, enjoy a private minibus that runs on your schedule.
Premium Amenities for Denver Travel
Enjoy top-of-the-line amenities on your Denver charter bus when you book with GOGO Charters! We'll find a bus that's outfitted with plush reclining seats, air conditioning, an on-board restroom, and plenty of storage space, as well as entertainment options for a fun and enjoyable trip. Passengers can enjoy their favorite shows and movies with WiFi access and televisions with DVD players. Your professional, experienced driver will handle all navigation and parking while you sit back and enjoy your trip!
Streamlined Travel for Family Reunions
Families of all sizes can enjoy the comfort and convenience of a private bus from GOGO Charters. We'll find a model that's perfectly sized for your family's needs, outfitted with comfortable amenities for an enjoyable trip. All you have to do is ensure that everyone's ready and waiting at your hotel when it's time to go; we'll handle the transportation logistics. Load up your itinerary with Denver stops such as Coors Field or Denver Union Station, and let a professional take the wheel while you and your family cruise through the city!
Church Trips in Denver
Whether you're coming into Denver for a church conference or you're planning a retreat in the Rocky mountains, count on GOGO Charters to provide your church group with secure, comfortable transportation. Instead of separating into multiple cars, all passengers can ride together on one vehicle while a professional driver handles the navigation. Play a few icebreaker games and get to know each other on the road so you'll be ready to get your retreat started when you arrive!
Vacations to the Mile High City
Planning a ski trip nearby or a shopping day in LoDo? Book a private bus for your group and enjoy personalized transportation throughout your Denver vacation. Load up an itinerary based on your group's preferences and let us take care of the transportation logistics. Enjoy the freedom of traveling on your own schedule without the hassle of driving and finding parking! You can trust GOGO Charters to make your Denver vacation unforgettable.
Here are a few of our passengers' favorite stops:
Union Station Denver
Address: 1701 Wynkoop, Denver, CO 80202
Phone: (303) 592-6712
Denver Botanic Gardens
Address: 1007 York Street, Denver, CO 80206
Phone: (720) 865-3500
Coors Field
Address: 2001 Blake Street, Denver, CO 80205
Phone: (866) 800-1275
Denver Museum of Nature and Science
Address: 2001 Colorado Boulevard, Denver, CO 80205
Phone: (303) 370-6000
Denver Zoo
Address: 2300 Steele Street, Denver, CO 80205
Phone: (720) 337-1400
Book Your Private Denver Charter Bus Rental Today
Ready for your next Denver adventure? Call GOGO Charters today to discuss charter bus options, review pricing, and book a bus for your Denver trip. We're available 24 hours a day and always happy to help you get going on your trip plans. Contact us today at 720-216-2068 to get started!
Rent your charter bus now:
720-216-2068
You may have seen us featured in: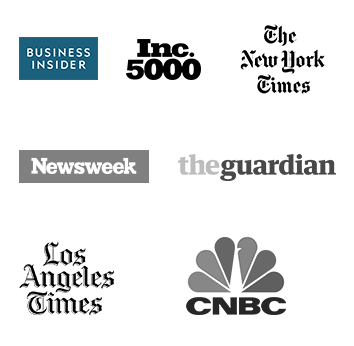 GOGO Charters Denver

8 E 1st Ave, Suite 108 , Denver, CO 80203, USA

(720) 216-2068
More About Group Travel in Denver
Helpful Bus
Rental Resources
Latest
Blog Posts