Here are just a few of the companies we've worked with: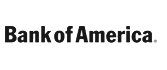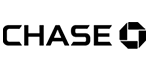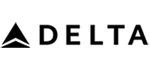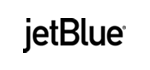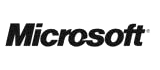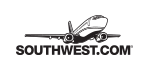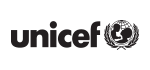 About the Hollywood Sign
CALL (323) 373-3085 FOR CHARTER BUSES TO THE HOLLYWOOD SIGN
Placed on Mount Lee at the end of 1923, the 45-foot-tall white letters of the sign originally spelled out not "Hollywood" but "Hollywoodland," the name of a recently established real estate development. By 1944 the letters had begun to fall apart and the neighborhood was struggling, so the sign was sold to the city of Los Angeles. In 1949, with World War II over and construction materials available again, the city refurbished the sign and removed the "land" so it referred not to one development but to all of LA's most famous neighborhood.
If you go to visit now, though, you won't see the original letters placed in 1923. In 1978 all of the letters were replaced with replicas of the same size. The sign's iconic look remains the same, however, and the sign you see now is the one that has appeared in movies like Mulholland Drive, shows like The Bachelorette, and music videos like Katy Perry's California Gurls.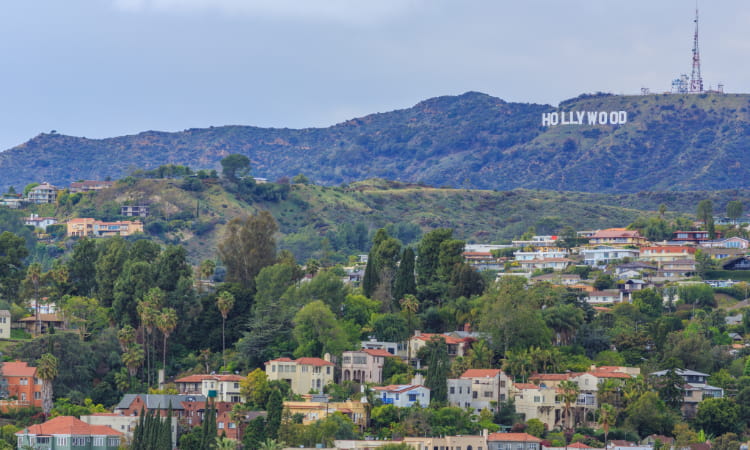 How to Get There
The Hollywood Sign can be seen from many points throughout the city of Los Angeles. Try the Hollywood Bowl Overlook on Mulholland Drive or the roof of Hollywood & Highland, a shopping center near the TCL Chinese Theatre and the Dolby Theatre. If you want to get close instead of gazing from a distance, though, you'll need to enter Griffith Park. Open every day from sunrise to sunset, Griffith Park can only be reached through a series of winding mountain roads.
Because the streets are so narrow and parking at the Griffith Observatory and the Greek Theatre inside the park so limited, Griffith Park encourages visitors to use public transit, rideshares, or charter buses. If you'd like to take public transit, your charter bus can drop you off at one of the LA Metro stations on the Red line. You can then take the Metro to Vermont/Sunset Station, where you'll find the DASH bus. The DASH bus runs to Griffith Observatory every 15 minutes from 10 am-10 pm, 7 days a week. Rides cost 50 cents for most passengers and 25 cents for senior or disabled passengers.
If you're traveling with many children or people with mobility concerns, public transit may not be your best option. In that case, your charter bus can take you straight to Griffith Observatory. Charter buses must drop passengers off in the designated area near the observatory building and cannot park or wait at the Observatory. Your bus should drive to the nearby Greek Theatre or a location further down the mountain, park, and then return to the designated area when you're ready to be picked up.
Reaching the Sign
It's important to know that though you can get close to the actual Hollywood Sign, you can't get close enough to touch it. It's surrounded by infrared cameras, motion sensors, and loudspeakers and monitored 24/7 by the LAPD. If you're traveling with people who would have difficulty walking several miles, you can stay at Griffith Observatory and look at the sign from there. If you want to be closer, however, there are three different hiking trails that lead you past the sign.
The easiest of the three is the Mt. Hollywood Trail, which features a few alternate starting points. Beginning hikers or those traveling with children will want to opt for the 3-mile path that begins and ends at Griffith Observatory. In addition to being a designated drop-off point for buses, the observatory offers restrooms and water fountains, making it a safe and practical place to bookend your hike. As you follow the Mt. Hollywood Trail, you'll see the sign from the side. It will be roughly at your eye level when you approach it.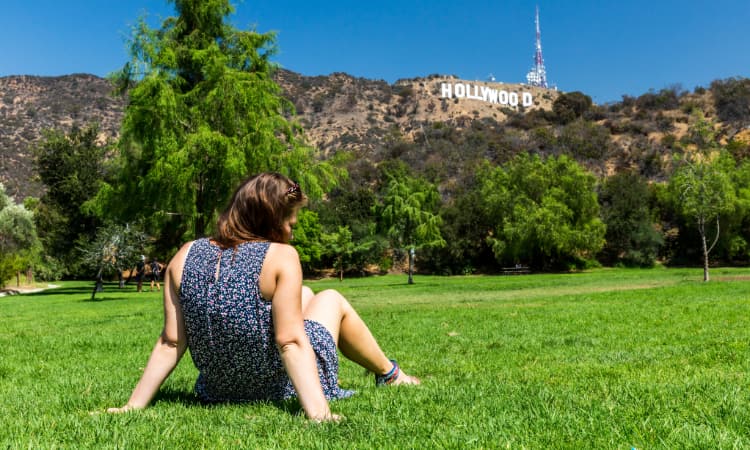 Looking for a bigger challenge? You can hike the 6.5-mile Brush Canyon Trail, which runs behind the sign. This trail begins at the north end of Canyon Drive, where you'll find parking, restrooms and water facilities. Some visitors choose this hike because it winds past the location of the "Batcave" from the classic TV show starring Adam West.
Experienced hikers can opt for the 7.4-mile Cahuenga Peak Trail. This rugged route starts on Wonder View Drive, but buses have to park on nearby Lake Hollywood Drive. The hike takes you past the Wisdom Tree, which has become an icon for the city of LA after supposedly being the only tree on that mountainside to survive a wildfire in 2007. Once you pass the tree, you can continue on to see the Hollywood Sign from behind. This vantage point also gives you stunning views of all of LA, and, if the sky is clear, the Pacific Ocean.
Tips for Hiking
If you plan to hike to the sign, do it safely. Here's some advice on how to take care of yourself and your group once you disembark from the bus:
The Santa Monica mountains feature chaparral, a type of shrubland or heathland. This means long stretches of trail with very few or no trees. Carry plenty of water and wear sunscreen and a hat.
Proper shoes are important even on the easiest trail. Wear sneakers or hiking boots, not sandals or flip-flops.
Because the area is prone to wildfires, building campfires, lighting matches or cigarette lighters, and smoking are all strictly prohibited.
Stay on authorized hiking trails. Leaving the trail is not only illegal but also puts you at risk of getting lost.
Authorized hiking trails are open the same hours as Griffith Park, from sunrise to sunset. You shouldn't stay on the trails when they're closed. As mentioned above, it makes it easy to get lost, and you won't be able to spot places where you might trip or fall.
Bikes aren't allowed on the trails. Take your time on foot and appreciate the scenery. If the hikes sound too long for you or your group, you can stay at the Griffith Observatory and view the sign from there.
Once you finish your hike and make it back to the designated pickup area, your charter bus will be waiting for you with air-conditioning on full blast. Make sure you stow some water and protein-rich snacks in the bus's storage space before your hike so you can have a snack after your adventure.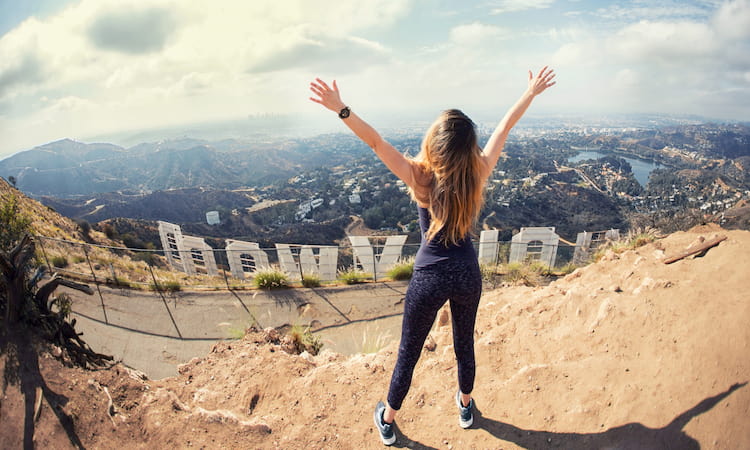 For Kids
If you're taking a school group or just a group of curious kids to the Hollywood Sign, check out the PDF activity sheets released by the Hollywood Sign Trust. Your kids can learn fun facts about the sign's history through word searches and crossword puzzles.
Kids can also learn about the flora and fauna of Griffith Park as they hike to the sign. The park is home to eight different habitat zones containing around 200 species of birds, 50 species of butterflies, 40 species of mammals and 19 species of reptiles. Of course, you don't have to be a kid to stop and appreciate all the wildlife the park has to offer! You might even catch a glimpse of P-22, the park's resident mountain lion.
Make Your Plans to Visit the Hollywood Sign
Like many of LA's monuments, the Hollywood Sign is both a tribute to the city's past and a symbol of its vibrant present. If you're feeling adventurous enough to climb up to the sign rather than gaze at it from a distance, your charter bus can drop you off at Griffith Observatory before you embark on your mission.
When you're ready to escape from the LA sun, your bus will be waiting with ice-cold air-conditioning and a reclining seat where you can rest your legs and reflect on the beauty you've seen. Call us today at 323-373-3085 to learn how GOGO Charters can help you experience LA in ways you might never have expected.
Rent your charter bus now:
You may have seen us featured in: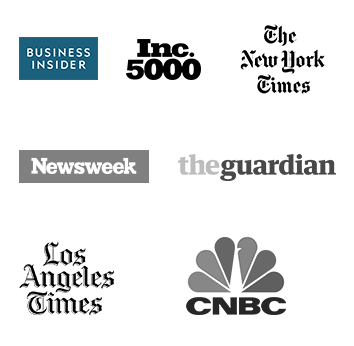 Latest
Blog Posts