Inexpensive NYC Activities to Add to Your Itinerary
Planning a trip to New York City on a budget? Whether you're putting together a whirlwind tour of the boroughs or crafting a custom hop-on hop-off tour, it's no secret that once you've added together the cost of attractions, food, transportation, and a hotel stay, your bill for a trip to the Big Apple can quickly become overwhelming. As one of the world's most expensive cities to visit, a trip to New York City can be hard to pull off when you're trying to travel cheap.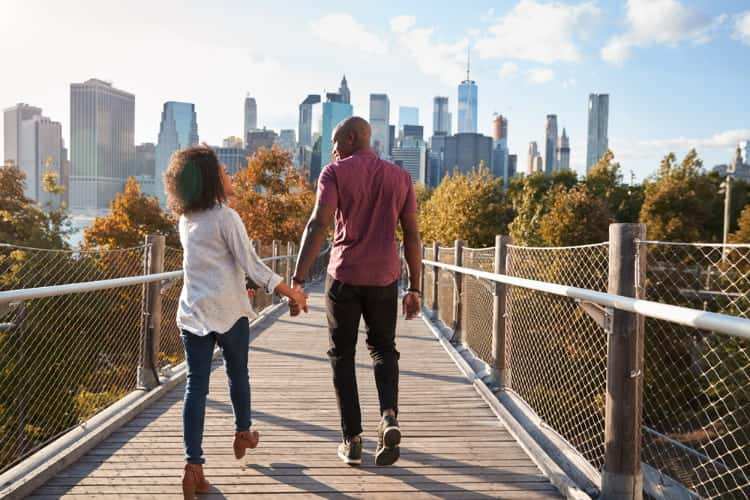 If you're traveling with a group, your trip funds can dwindle even more quickly as everyone starts to pick their preferred attractions– some much more expensive than others. Add to this other hassles such as securing a hotel that everyone likes, choosing a travel method that makes every group member happy, and finally settling on a trip itinerary. Luckily, GOGO Charters can help take a couple of these worries off of your plate.
Getting Around NYC with a Group
As you're cruising between your low-cost itinerary stops, you'll want a personalized transportation service that you can count on. While the subway is available in most boroughs and taxis can be called from just about any corner, these options aren't ideal for large groups, as they may cause you to become separated. The costs of these services can also quickly add up, depending on how often you'll need to use them.
Instead of relying on taxis or public transportation, book a private minibus to efficiently transport your group to all of your favorite affordable NYC stops! Minibuses are designed to be compact, holding anywhere from 18 to 35 passengers at a time– perfect for traveling through the city's busy streets. With your bus, you'll enjoy private transportation services from a personal driver who will follow your itinerary exactly, taking the stress out of navigating your way through New York. Your bus can be paid for with a predetermined per-person rate (barring last-minute itinerary changes) before your trip even begins, allowing you to budget more freely for your NYC itinerary.
Inexpensive NYC Group Destinations
Many of these activities are available for you to enjoy free of charge or at a very low rate. Pick which ones best suit your group and form your own itinerary!
Explore Central Park
We know what you're thinking, and yes, Central Park is kind of a tourist trap. If you've been to New York City before, odds are you've stopped by– but, don't rule it out completely for your budget-friendly return visit! This is one of the world's most famous city parks, the world's most-filmed location, and a home to multiple group-friendly activities. Set out on a mission to find all of the park's unique statues and take a group photo by each one. Or, simply use the park's abundant green space to take a break from the regular hustle and bustle of New York City life!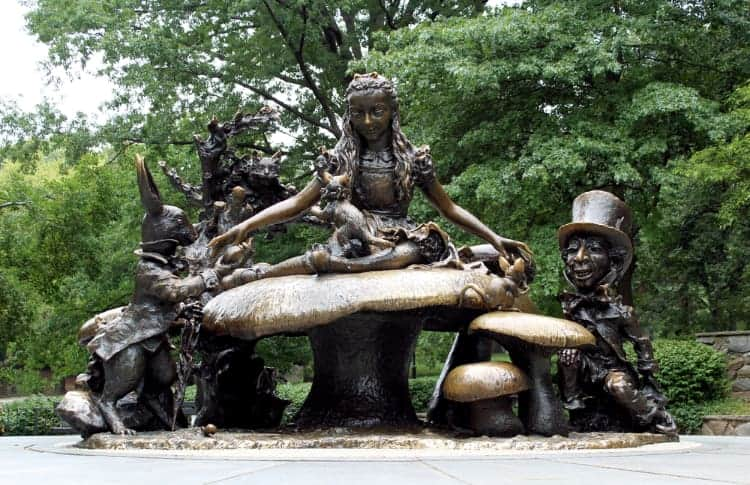 See a Movie at the Bryant Park Summer Film Festival
Bryant Park offers free movie nights throughout the summer, perfect for groups in need of inexpensive entertainment. The lawn opens to guests at 5pm, and movies begin at sundown. Remember that only blankets are allowed– no chairs or tents. Bring along a blanket and some snacks for a movie night under the stars!
Visit the MoMA on a Friday Evening
The Museum of Modern Art in Manhattan usually charges $20/person for group admission, but several opportunities are available to take advantage of a discounted price. The museum hosts UNIQLO Free Friday Nights every Friday between 4 p.m. and 8 p.m. During this time, admission to every museum exhibit is free for all visitors! The MoMA also offers free admission to students at select colleges and universities, including NYU, Julliard, and Columbia. Learn more about the MoMA's admission discounts and take the opportunity to admire priceless works of art!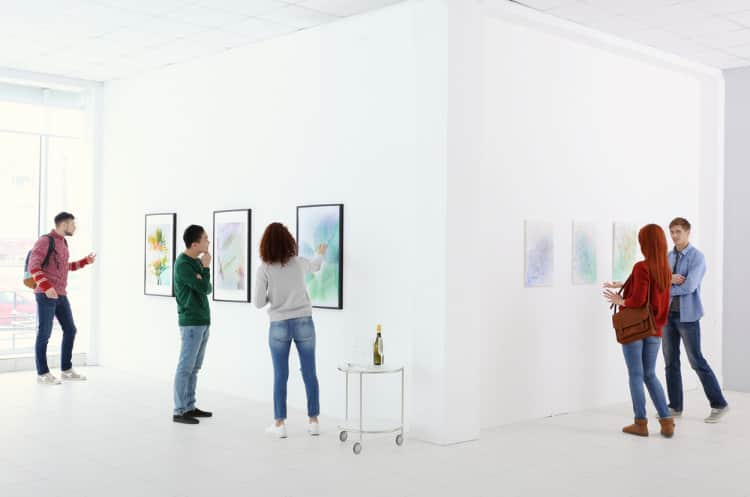 Museum of Modern Art
Borough: Manhattan
Address: 11 W 53rd Street, New York, NY 10019
Phone: (212) 708-9400
Tour Alexander Hamilton's Estate
Can't get enough Hamilton? If a visit to the legendary Broadway show is out of your budget, you can still learn about Alexander Hamilton's legacy at his estate, Hamilton Grange. The Grange offers free tours Wednesday through Sunday, prioritizing group visits on Wednesdays, Thursdays, and Fridays between 10 a.m and 12 p.m.
Hamilton Grange
Borough: Manhattan
Address: 414 W 141st Street, New York, NY 10031
Phone: (646) 538-2310
View Unique Works of Art in SoHo
SoHo is home to two unique works of art: the New York Earth Room and the Broken Kilometer. The New York Earth Room contains over 250 cubic yards of soil across 3600 square feet of floor space, while the Broken Kilometer features 500 brass rods meticulously placed in rows in a SoHo loft. Each exhibit is open Wednesday-Sunday from 12-6.
New York Earth Room
Borough: SoHo, Manhattan
Address: 141 Wooster Street, New York, NY 10012
Phone: (212) 989-5566
Broken Kilometer
Borough: SoHo, Manhattan
Address: 393 W Broadway, New York, NY 10012
Phone: (212) 925-9397
Attend an Event at the New York Public Library
If you thought a visit to the public library was something you'd leave behind in school, think again. The New York Public Library hosts over 93,000 programs every year, curated for visitors of all ages. With multiple locations across the Bronx, Manhattan, and Staten Island, you can work a free unique cultural event into your itinerary no matter where you're staying in NYC! Check the library's calendar to see what events they'll host during your stay.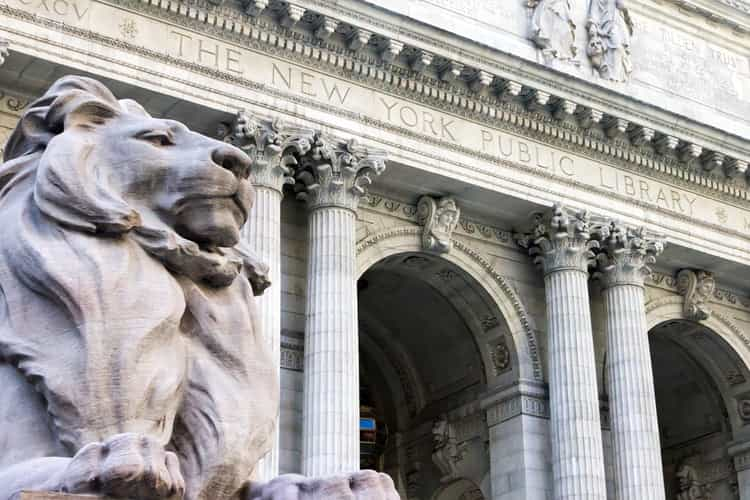 New York Public Library
Boroughs: Manhattan, the Bronx, Staten Island
Wander through Grand Central Terminal
Even if you won't be needing it for transportation purposes, Grand Central Terminal is a beautiful NYC landmark that, luckily, is free to explore. Stop by to kill time between museum tours, do some window shopping, or grab a cheap bite to eat at any of the terminal's 35 food vendors. You can also search for the secret Whispering Gallery, located near the Oyster Bar under the tiled arches– here, if two people stand in diagonal arches and whisper to one another, their voices ring through the arches just like in a game of telephone.
Grand Central Terminal
Borough: Manhattan
Address: 89 E 42nd Street, New York, NY 10017
Phone: (212) 340-2583
See the 9/11 Memorial
While the indoor museum is paid entry only (except for 9/11 survivors and their families), the outdoor memorial to the September 11th World Trade Center attacks is always free to visit. The memorial is open every day from 7:30 a.m. to 9:00 p.m. Inscribed in bronze around the twin memorial pools are the names of every person who died in the terrorist attacks of February 26, 1993 and September 11, 2001. You'll also find the Memorial Glade, which honors rescue and recovery workers during each attack; and the Survivor Tree, which stands as a symbol of resilience and survival.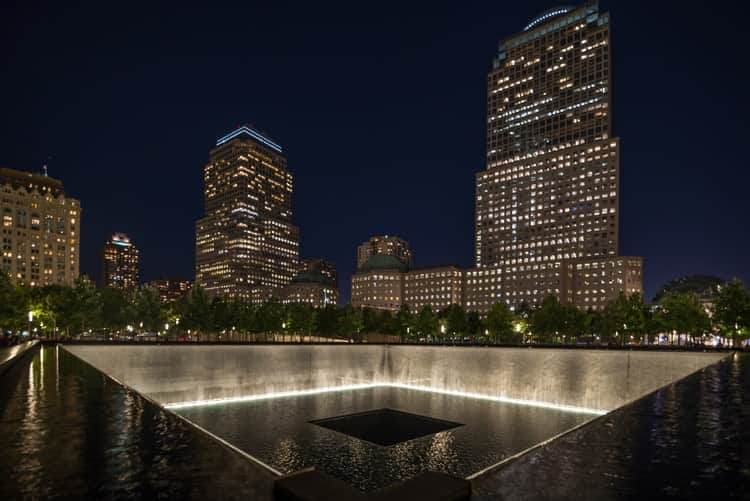 9/11 Memorial
Address: 180 Greenwich Street, New York, NY 10007
Phone: (212) 312-8800
Join the Audience of The Tonight Show Starring Jimmy Fallon
Curious to see what it's like behind the camera at one of America's most famous late-night shows? Request tickets to a taping of The Tonight Show Starring Jimmy Fallon at Rockefeller Plaza to see Jimmy in action. Each month's ticket waitlist is released on the first week of the month prior, so make sure you're on the lookout for the best chance to secure a spot. You can also request tickets to a show's monologue rehearsal. If you're lucky enough to get a spot, you'll get to watch the show live, free of charge!
Rockefeller Plaza
Borough: Manhattan
30 Rockefeller Plaza Studio 6-B
New York, NY 10111
Book Your NYC Charter Bus
No matter where your New York City travels take you, you can rely on GOGO Charters for reliable group transportation through the Big Apple at an affordable rate. With a compact minibus by your side, navigating your entire group through the city is easy and efficient. Call our 24-hour reservation specialists today at 212-356-0174 to receive a free quote for your trip and start planning your journey to NYC today!
Tags In
Do you need to rent a charter bus?
Do you need a long-term shuttle service?
We offer contracted shuttle services for businesses, schools, hotels, and more. Contact our experts at 1-844-897-5201 to discuss your long-term transportation plans.