The GOGO Charters Guide to Summer Fun in San Diego
Summer in Southern California is known for its beach-ready weather, especially in the San Diego Bay area. Although heading to one of the area's many beaches is popular among groups of locals and tourists, there's plenty else to do in America's Finest City. Don't get us wrong, the beaches in San Diego are pristine and great for a group outing. Visitors traveling with children and exceptionally large groups may find the likes of Mission and Coronado Beach quite a feat to handle. Exploring other summer attractions in the San Diego area can be easier to manage with a group and offer just as much fun. From summer cultural festivals to concerts series and other special events, there's plenty to experience in the area. No matter where you decide to venture this summer, you can count on GOGO Charters for group transportation throughout the bay area.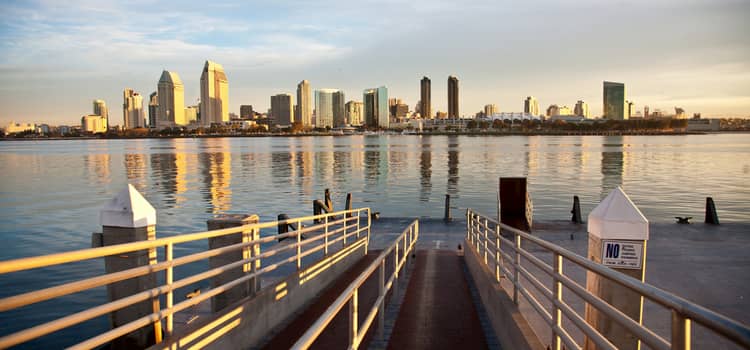 Getting Around San Diego This Summer
The summer months are filled with big family vacations, summer camp field trips, and many other types of group outings. Like many other major cities in SoCal, San Diego's roads get notoriously congested, especially around major attractions. Renting a charter bus or minibus from GOGO Charters for your next summer trip around San Diego will keep your community organization, summer camp, or group of friends comfortable and content throughout your travels.
GOGO Charters is one of the largest networks of bus providers in the nation, offering California groups a wide range of minbuses and full-sized charter buses for all types of occasions. Beat the San Diego summer heat in a climate-controlled charter bus equipped with plush, reclining seats and additional modern amenities. Easily transport an entire summer camp to a special summer event at Balboa Park with a fleet of 56-passenger charter buses or choose an 18-passenger minibus for your upcoming vacation with friends and family. Your rented charter bus will come with a local professional driver to safely transport everyone to the best San Diego summer activities. Along with keeping cool on a private charter bus, you'll be able to choose a vehicle with WiFi, on-board restrooms (full-sized models only), televisions, and more. Skip the hassle of organizing a carpool caravan or transporting campers on a muggy old school bus; GOGO Charters is the premier choice for group transportation services this summer.
Summer Festivals Galore
Summertime in San Diego is the perfect time to participate in massive celebrations surrounding culture, music, food, and so much more. Whether you're traveling to San Diego with a group specifically for a festival or you're looking for a new experience, there's an event that fits everyone's interests. What's better than sharing these interests with a group? With a bus rental from GOGO Charters, you can keep your mind on enjoying a summer festival while we handle the driving and parking on San Diego's busy roads.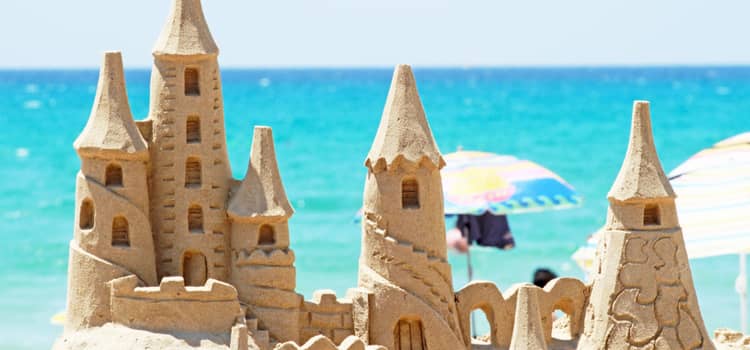 IB Sun & Sea Festival
The Imperial Beach Sun & Sea Festival is more than just a visit to one of San Diego's many famous beaches. Festival-goers can witness one of the most popular and intricate sandcastle sculpting competitions in the country. This festival includes a kids competition and parade, making it perfect for groups with children.
San Diego Spirits Festival
Are you traveling to or around San Diego with a group of cocktail lovers? The San Diego Spirits Festival celebrates all things associated with craft cocktails. There are plenty of food and drink festivals happening across San Diego, but few cater to cocktail connoisseurs. If you plan to head over to a food and drink festival with a big group, GOGO Charters will serve as your designated driver! 
San Diego LGBT Pride Parade
This iconic three-day celebration attracts more than 250,000 visitors every year with its parade, rally, music festival, and various other events. Celebrate one of San Diego's most vibrant communities with days filled with social impact, self-expression, and community togetherness.
Explore Major Summer Events
Unlike some local festivals, these major events are held on a much larger scale annually and are great for groups of locals or out-of-town visitors. Traveling to these big events with a private charter bus will help your group stay organized and on schedule. With a charter bus rental, you won't have to worry about parking multiple cars and possibly losing group members on the way.
San Diego Comic-Con International
Hailed as one of the biggest and best multi-genre comic conventions in the world, SDCC attracts thousands upon thousands of visitors from across the globe. Along with main events at the San Diego Convention Center, there are various other offsite events and celebrations around the city for groups that may want to forgo the big crowds.
San Diego County Fair
The San Diego County Fair is held every summer in Del Mar just north of San Diego. Filled with an endless number of rides, food, concerts, comedy shows, and more, the fair is a kid-friendly stop for groups of all types. On top of its normal festivities, the fair also boasts private venue options for groups looking to plan a birthday party, family reunion, or even a business social outing.
Take on Balboa Park
Few visitors may realize that Balboa Park in San Diego is nearly twice the size of the famous Central Park in Manhattan. Balboa Park has a long list of attractions and events for visitors to explore, especially in the summer months. The park is home to over a dozen museums, the world-renowned San Diego Zoo, and the unmistakable California Tower. Tour one of the many museums with a group of history lovers, take a field trip to the zoom or organize a group of loved ones to enjoy a special event in the park.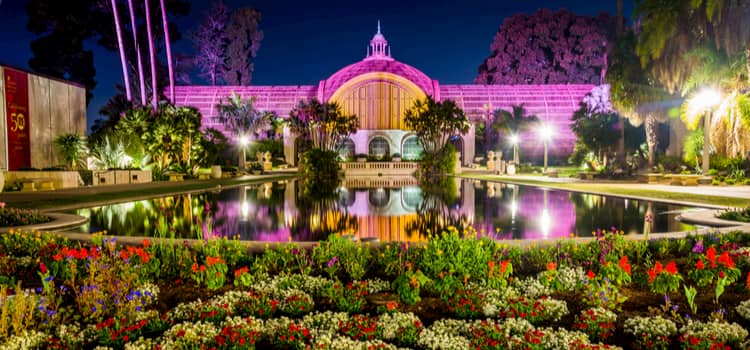 Twilight Concerts
Balboa Park hosts a family-friendly concert series every summer with a diverse range of local musicians. Catch a jazz performance, a bluegrass show, or even a themed concert paying homage to famous artists like Santana and the Supremes.
Friday Night Alive!
Balboa Park hosts another range of summer evening events, inducing food trucks on Fridays and extended hours at the park's museums. Perfect for groups of families and friends, exploring the park and museums after dark will offer a fun and new experience.
Summer at the Old Globe
The Old Globe is one of the region's best performing arts theatres. Located in Balboa Park, the theatre has become a major part of the thriving San Diego arts scene. Every summer, the theatre hosts a Shakespeare Festival with exquisite performances and community engagement. The annual festival is notoriously busy, which makes group transportation a little tricky. Leave all the transportation up to GOGO Charters for your group trip to Balboa Park.
Reserve Your San Diego Charter Bus
Your group can rely on GOGO Charters for transportation to any summer event in San Diego. We've organized travel logistics for special events, weddings, school and community organization trips, sports teams, and everything in between. Call us at (619) 312-4991 to get a free quote for your trip around San Diego or anywhere else in California! We service most major cities in the state, including Los Angeles, San Francisco, and Sacramento. Wherever your summer trip takes you, GOGO Charters has access to a charter bus or minibus to meet your needs.
Tags In
Do you need to rent a charter bus?
Do you need a long-term shuttle service?
We offer contracted shuttle services for businesses, schools, hotels, and more. Contact our experts at 1-844-897-5201 to discuss your long-term transportation plans.