The 10 Best U.S. Historic Sites to Visit with Kids
History is an important part of a child's education, and one of the easiest ways to teach a child about some of the country's most historical events is to take them to the sites where they happened. They'll get the opportunity to be immersed in history while getting a lesson or two from a guided tour. Doesn't that sound more fun than learning about history from a textbook?
We've compiled the 10 best historic sites to visit with kids. From dinosaurs and space to live battlefield reenactments and geysers, these historic sites are a must-see for children of all ages.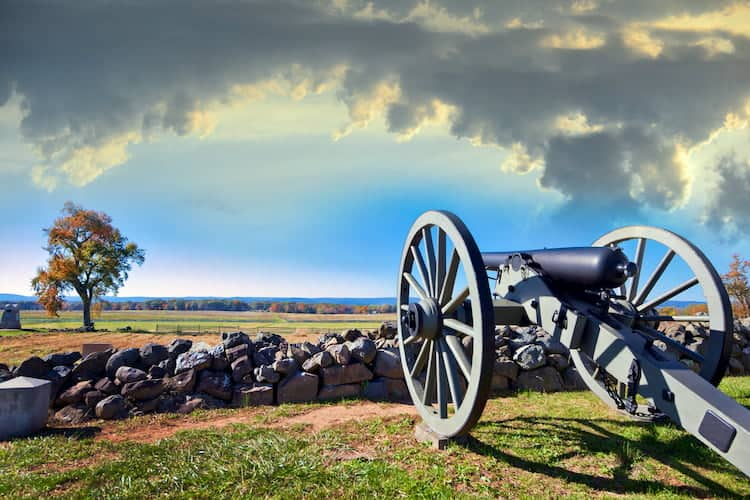 If you're leading a field trip or summer camp to one of these historic sites, or you're part of a large family with kids, it can be tough to try to coordinate group transportation for everyone. Let us worry about that. At GOGO Charters, we take care of all your transportation needs, so you can focus on making sure your kids get to the historic site happy and relaxed. Whether you need a minibus that seats 18 people or charter bus that seats 56 people, we can help you find the perfect rental for your needs.
As an added bonus, you can choose a bus with luxury amenities, including reclining seats, A/C, televisions with DVD players, and Wi-Fi.
U.S. Space & Rocket Center
1 Tranquility Base
Huntsville, AL 35805
(800) 637-7223
This one is for all the kids that wanted (or still want) to become astronauts when they grow up. The U.S. Space & Rocket Center is the largest spaceflight museum in the world that showcases everything from America's first satellite, Explorer I, to next generation space vehicles like Sierra Nevada's Dream Chaser.
While this historical Huntsville site houses more than 1,500 space-themed artifacts, it also allows your kids to experience the physics of astronaut training with the Moon Shot and G-Force simulators. If your child can't get enough, consider enrolling them in the infamous, week-long Space Camp.
The Freedom Trail
Downtown Boston, MA 02108
(617) 357-8300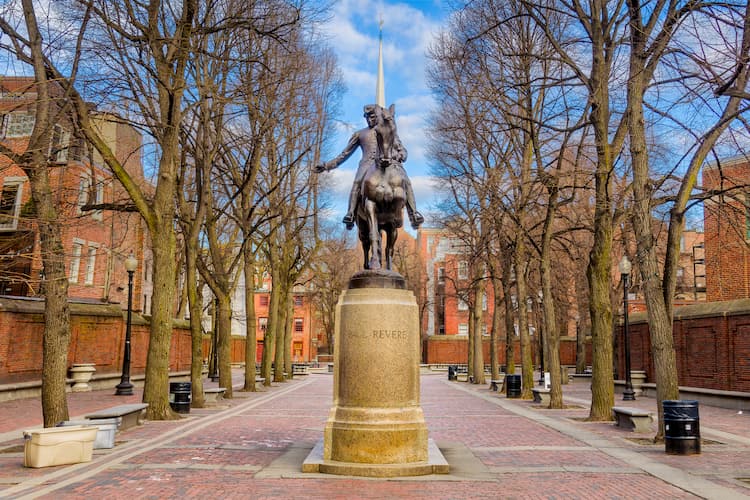 This 2.5-mile route links together 16 historical sites that lead visitors through Boston's 200+ year history. Take a walk back in time with your child and teach them about the American Revolutionary War, the Boston Massacre, and the Boston Tea Party. You can see sites like the Boston Common, Paul Revere's house, the Bunker Hill Monument, and the USS Constitution Museum. This outdoor trail of attractions is also one of the most fun ways to social distance in Boston during the COVID-19 pandemic.
Yellowstone National Park
PO Box 168
Yellowstone National Park, WY 82190
(307) 344-7381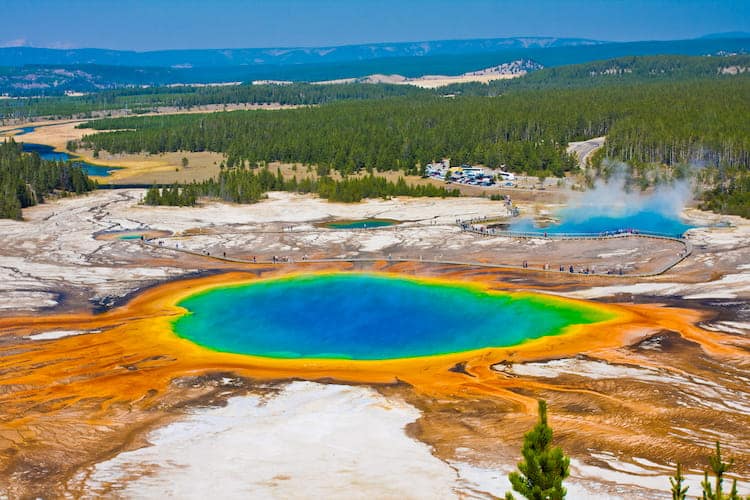 Sure, Yellowstone National Park is jaw-droppingly beautiful. But, did you know that this scenic park holds a special place in history? Not only is it the first national park in the United States (and the second oldest in the world), but its founding helped launch the National Park Service.
Established by the U.S. Congress and signed into law by President Ulysses S. Grant in 1872, Yellowstone is located between the states of Wyoming, Montana, and Idaho. It is most famous for its geysers and hot springs, particularly the iconic Old Faithful. From seeing animals in their natural habitat to embarking on some of the best hiking trails in the country, there are no shortage of fun activities your kids will enjoy here.
Gettysburg National Military Park
1195 Baltimore Pike
Gettysburg, PA 17325
(717) 334-1124
Gettysburg National Military Park in Pennsylvania is the site of the Battle of Gettysburg, one of the most crucial battles of the American Civil War, which took place over the first three days of July 1863.
From April through October, living history demonstrations take place throughout the park every weekend so you and your kids can see the past come to life. You can explore battlefield camps, interact with historians, and watch the two armies that waged war across these historic fields.
Pearl Harbor
1 Arizona Memorial Pl
Honolulu, HI 96818
(808) 422-3399
The Pearl Harbor National Memorial is home to one of the most pivotal moments in U.S. history. The attack on Pearl Harbor occurred on the morning of December 7, 1941 when the Imperial Japanese Navy attacked the U.S. Naval base in Oahu, Hawaii,  essentially entering the U.S. into World War II.
The Memorial offers plenty of activities for you and your family while you're there. You can visit two exhibit galleries, watch a documentary film at the onsite theater, peruse the bookstore, and more.
Colonial Williamsburg
101 Visitor Center Dr
Williamsburg, VA 23185
(855) 771-3290
From 1699 to 1780, Williamsburg, Virginia was the thriving center of the American colonies. When you visit the city today, it will seem like you're walking into the 18th century. You'll walk past blacksmith shops, apothecaries, brickyards, carpenter yards, colonial yards, and other historic sites. You'll meet men and women, dressed in 18th-century costumes, ready to tell you about what it's like to live in the 1700s.
With ghost tours, art museums, and countless sites to explore, you and your family will want to spend a whole weekend in this historic city. Your admission ticket includes access to more than 20 guided and self-guided tours.
Alcatraz Island
Golden Gate National Recreation Area
B201 Fort Mason
San Francisco, CA 94123
(415) 561-4900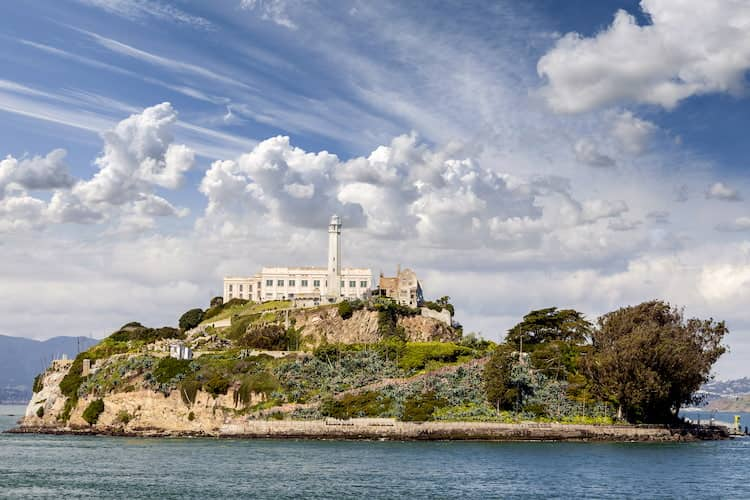 Located just a short ferry ride from San Francisco, Alcatraz Island is a designated National Historic Landmark that was a Civil War fortress, infamous federal prison, bird sanctuary, the first lighthouse on the West Coast, and the birthplace of the American Indian Red Power movement.
Alcatraz is best known for housing some of the world's most infamous criminals, including Al Capone and Whitey Bulger. It eventually closed in 1963 due to high maintenance costs and a poor reputation, but it can still be visited today. You can rent a charter bus to Alcatraz Island in San Francisco, which will drop you and your group off at a ferry pick-up.
Alcatraz offers self-guided audio tours in various languages, and its included when you purchase your ferry ticket.
Dinosaur Valley State Park
1629 Park Rd 59
Glen Rose, TX 76043
(254) 897-4588
If your child's favorite movie is Jurassic Park, they'll love this historic site. Located about an hour and a half drive from Dallas, Dinosaur Valley State Park is famous for the actual dinosaur footprints in the Paluxy riverbed where the first sauropod trackways were discovered. You can literally step back in time to when dinosaurs roamed.
Make a weekend out of the trip and bring your camping gear. With 20 miles of trails, multiple rivers and creeks to swim, and guided horseback tours, your child will have the time of their life learning about their favorite prehistoric animals.
National Mall
900 Ohio Drive SW
Washington, D.C. 20024
(202) 426-6841
You won't find a Macy's or Dillard's at this mall. Instead, the National Mall is a collection of public lands in Washington, D.C. that has been around for more than 200 years. The first building to be constructed in the Mall was the White House in 1800, followed by the U.S. Capitol in 1829. Over the next few centuries, a few more buildings were constructed: the Washington Monument, the Lincoln Memorial, the National Air and Space Museum, and the U.S. Holocaust Memorial Museum.
As America's most-visited national park, it's a must-see for tourists visiting the nation's capital. Not only is it a great history lesson for your kids, but it's a great way to see the city.
The Alamo
300 Alamo Plaza
San Antonio, TX 78205
(210) 225-1391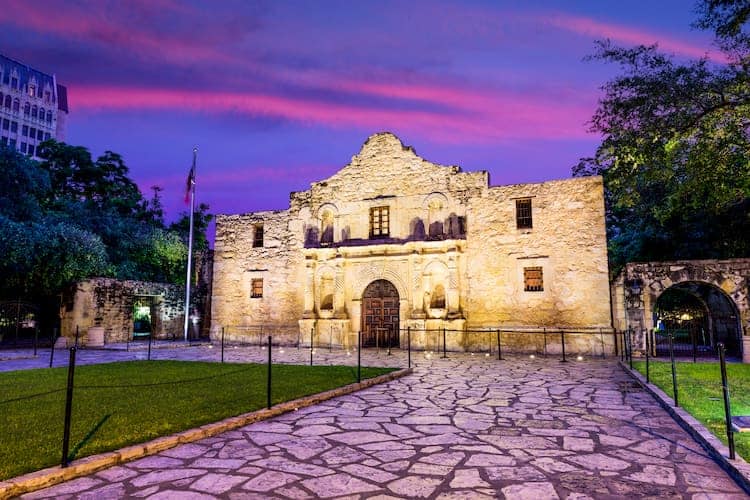 The Alamo, an abandoned fort in the city that is now San Antonio, was the site of a 13-day battle between the Republic of Texas and Mexico in 1836. Before it was occupied during the Battle of the Alamo, it was a home to Spanish missionaries in the 1700s.
Making for one of the best day trips from Austin, The Alamo is Texas' most visited historic landmark and regularly features living history demonstrations and commemoration events. This 300-year-old fortress is open year-round and offers a number of group tour options:
Private Tour (5-20 people): $40 per person
After-Hours Tour (20-75 people): $25 per person
Group Tour (20-30 people): $20 per person
Book Your Charter Bus Now
Are you ready to embark on a historical adventure that is fun for all ages? You can count on GOGO Charters to get you and your kids to your destination safely. When you book your charter bus with us, you won't have to stress out trying to coordinate school buses or carpooling for everyone. All you have to do is sit back, relax and let us give you an experience you and your kids won't forget.
Do you need to rent a charter bus?
Do you need a long-term shuttle service?
We offer contracted shuttle services for businesses, schools, hotels, and more. Contact our experts at 1-844-897-5201 to discuss your long-term transportation plans.