San Francisco Team Sports Bus Rental
San Francisco is one of the most historic sports towns in the nation, home to some of America's favorite teams. Residents have fallen in love with local franchises and become loyal followers within their communities. As a resident of the San Francisco Bay Area, you know how much of a challenge it can be getting to and from games. Let GOGO Charters, a company with access to over 3,000 buses in 300 cities, handle your transportation needs.
CALL 1-855-826-6770 FOR A CHARTER BUS FOR YOUR TEAM IN SAN FRANCISCO
Transport Anybody, Easily
If you're on the coaching staff of a professional or ameteur team in the San Francisco Bay Area, you want to book transportation with a company that is reputable and reliable. GOGO Charters is your best choice for bus rentals in the Bay. We have great solutions for all of your transportation needs, reserving industry-leading charter buses, minibuses, and luxury coaches. On your bus, passengers can relax and enjoy the ride with WiFi, televisions, air conditioning, reclining seats, extra storage space, and more.
Family members and friends will also be pleased to find out that they can book the same trips and receive the same quality of transportation. GOGO Charters' access to high end motorcoaches makes it easy for us to find the best coaches for you.
Watch a Warriors Game in Oakland
The Golden State Warriors have been the most successful and entertaining team in the NBA for the past few years. Bay Area residents have been enjoying the nonstop highlight reel that stars Stephen Curry, Kevin Durant, and Klay Thompson provide, and now it's extremely easy to witness their greatness.
Rather than calling a bunch of Ubers and heading to the sports bar, why not reserve a minibus through GOGO Charters and watch the game live? Fit up to 17 of your favorite Warriors fans in a minibus and head to a game in style.
Enjoy Some Bay Area Baseball
Whether you're a fan of the Giants or the Athletics, you're a fan of Bay Area baseball. No matter which side of the Bay you're from, both team's games are more accessible than ever. GOGO Charters reserves minibuses and luxury coaches that will take you from anywhere in the San Francisco Bay Area to Giants Stadium or the Oakland-Alameda County Coliseum.
Forget about the hassle of Bay Bridge traffic or the struggle of finding parking in San Francisco. Now you can jump on a luxury coach and get dropped off right in front of your favorite team's field.
Pick a Favorite Football Team
The Bay is also home to two professional football teams, the 49ers and the Raiders. Both have a storied history, whether you remember Joe Montana's touchdown pass to Dwight Clark for 'The Catch', or the 'Black Hole' days of the Oakland Raiders. Nowadays both teams are still relevant teams in the NFL, with the 49ers making it to the Super Bowl in 2013 and the Raiders recently making a resurgence as a playoff competitor. No matter which team you're a fan of, you can easily attend any of their games, home or away, by booking a minibus with GOGO Charters. Reaching home games in the Bay is simplified with GOGO Charters, but you can also book a minibus to root for your team at one of their away games. Get your family and friends together and hit the road to watch America's game.
Get To Away Games Easily
Just because your favorite team is on the road doesn't mean you can't enjoy their talent and skill in person. Why limit yourself to your favorite team's home schedule when you can easily get to their away games? Trust GOGO Charters to find the perfect luxury coach for any upcoming away games you're interested in attending. Leave the car keys at home and book a minibus that will pull up to your doorstep and take you right to the competitor's stadium. Never let distance be the reason you don't attend a game.
Never Miss Another San Francisco Sporting Event
GOGO Charters strives to make all San Francisco sporting events memorable. The next time you're in need of group travel to a game, contact us to find the perfect charter bus for you, and never worry again about searching for parking, getting lost, or splitting up your group with public transportation or rideshare services. Give our team a call today at 1-855-826-6770 to reserve your team's transportation!
Rent your charter bus now:
1-855-826-6770
You may have seen us featured in: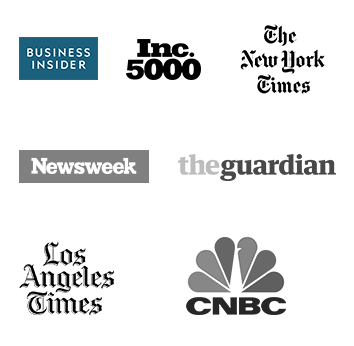 Gogo Charters San Francisco

1605 Montgomery Street, San Francisco, CA 94111, USA

(415) 462-2870
More About Group Travel in San Francisco
Helpful Bus
Rental Resources
Latest
Blog Posts