Rent a Private Bus For Your Group in San Francisco
CALL 1-855-826-6770 FOR YOUR PRIVATE BUS IN SAN FRANCISCO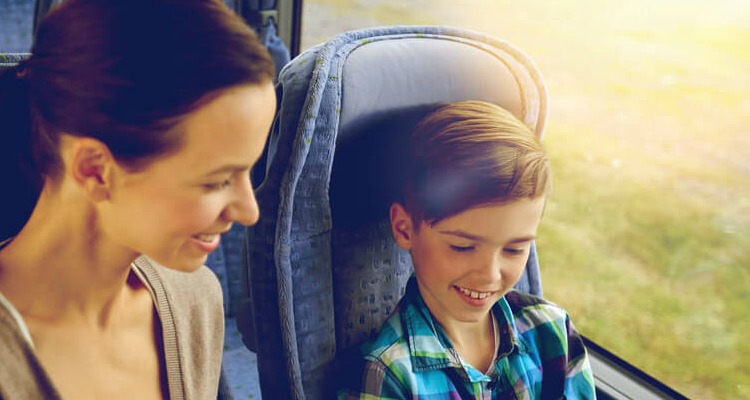 With reservation specialists working around the clock to make your experience as smooth as possible, we're your #1 choice for coach rentals in San Francisco. For a free quote, call us any time at 1-855-826-6770.
If you're traveling long-distance into the city, a bus is a great way to save money on airfare and still travel in comfort. Book a bus with us and choose from premium amenities such as reclining seats, air conditioning, on-board restrooms, televisions, and WiFi. You'll be able to relax and socialize with your group while your driver takes you right to your hotel or any other destination.
Still prefer to fly? Once you're in, we'll be your personal airport transfer service. When your group is ready, one of our professional drivers will pick you up from SFO and drive you wherever you need to go. Unlike public services or other rideshare apps, a private bus from GOGO Charters will travel on your time and make any stops you request along the way.
Don't worry about navigating roads and dodging traffic by yourself. We'll pair you with an experienced driver capable of navigating San Francisco's busy streets. All you'll have to do is sit back, relax, and enjoy a personalized bus service.
Take a More Comfortable School Trip
Don't stick to uncomfortable school buses for your trip; rent a private coach instead and travel in comfort. You'll be able to choose from amenities such as reclining seats, air conditioning, and WiFi and televisions upon request. Your students will be able to socialize on the way and arrive at your destination calm and ready to learn! All buses booked for school events are certified according to California's SPAB regulations and are operated by SPAB-certified drivers.
Take your students over to the Exploratorium, where they'll wander through multiple exhibits covering art, astronomy, engineering, math, language, and more.
San Francisco Church Trips with a Bus
Whether you're traveling across town to a nearby restaurant or across the country for a weekend-long trip, we'll find the perfect bus for your group. You'll be able to keep your group together to socialize on the road while one of our experienced drivers ensures that your trip progresses comfortably and efficiently.
For a few field trip ideas, see what Bishop's Ranch is up to. Or, take your students on a university tour at one of San Francisco's top schools. Once you know where you're going, give us a call and let us help you find the perfect bus.
Enjoy Family Time Together
Instead of taking separate cars all over the city, book a bus and allow your family to relax while your driver handles all of the navigation. You'll be able to make as many or as few stops as you'd like all over the city, and your driver will be ready and waiting for you when it's time to move along to the next stop.
Spend a day at Pier 39, where you can find an arcade for the kids, happy hour at the local bars for adults, and shops, restaurants, and shows for family members of all ages. Your bus will take you up to the pier, drop you off, and pick you up when you're ready to leave.
See San Francisco with a Bus
Enjoy a personal driving tour and see San Francisco from the comfort of your private bus. Familiarize yourself with the city or cap off a day of touring with a drive past the Golden Gate Bridge, San Francisco's most iconic landmark, or past Broderick Street, where you can find the Tanner home from the TV show "Full House."
Simplified Bus Travel with GOGO Charters
Having logged over 5 million miles with 0 accidents, GOGO Charters is the perfect choice for your next wedding, company trip, sporting event, or private affair in San Francisco. Our dedicated reservation specialists will work with your group's needs and requests to tailor your bus rental to you.
No matter where your next trip takes you, look to GOGO Charters to fulfill your large-scale transportation needs. Call us any time at 1-855-826-6770 for a free quote— we're always happy to help.
Rent your charter bus now:
1-855-826-6770
You may have seen us featured in: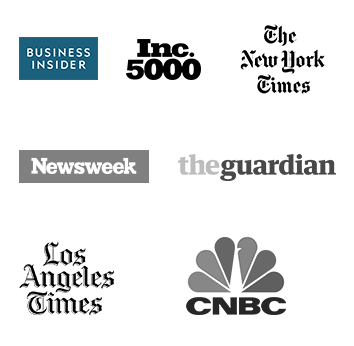 Gogo Charters San Francisco

1605 Montgomery Street, San Francisco, CA 94111, USA

(415) 462-2870
More About Group Travel in San Francisco
Helpful Bus
Rental Resources
Latest
Blog Posts