Rent a Bus for Your Private Event in Philadelphia
Heading into Philadelphia for a group trip? With over 5 million miles logged nationwide, 0 accidents, and 1 million satisfied customers, GOGO Charters is your #1 choice for travel into, out of, and around Philly. We charter a wide variety of buses designed to hold as few as 18 passengers or as many as 56 passengers, meaning we can always find the perfect bus for your group, no matter your size or needs.
Book with us and choose from premium amenities such as plush seating, ample legroom, panoramic windows, WiFi, televisions, DVD players, and more. We'll also pair you with a professional, knowledgeable driver who will stay with you throughout your trip. Our reservation specialists are available 24/7 for questions and booking at 1-855-826-6770. Call us and schedule your private bus rental today!
CALL 1-855-826-6770 FOR YOUR PRIVATE BUS IN PHILADELPHIA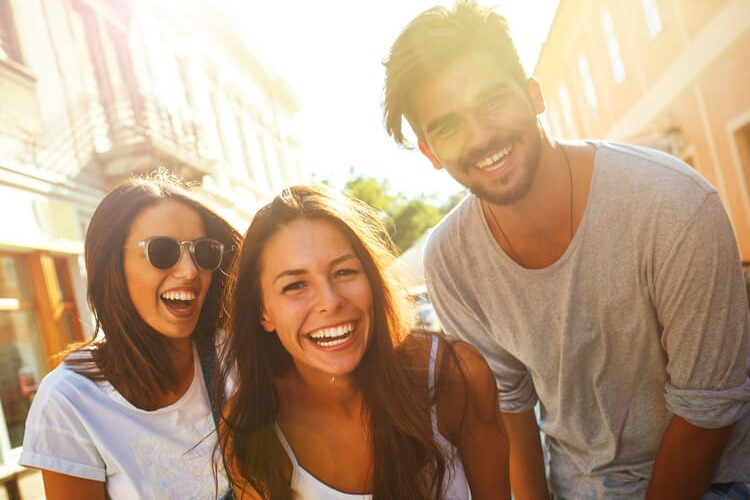 Rent a private coach to save money on airfare on your next trip to Philly. You'll travel comfortably without having to worry about standing in line at security check or waiting for your things to show up at baggage claim. With reclining seats, large windows, extra legroom, and extra storage space above and underneath the bus, you'll enjoy a safe and comfortable trip that will begin at your designated pickup location and end right at your hotel or other destination in Philadelphia.
If you'll be flying in, however, let GOGO Charters be your personal airport transfer service from PHL or any local airport. Don't rely on public transportation services, which can operate on fixed schedules; or rideshare apps, which will split up your group. Instead, keep everyone together on a private bus that operates on your time. We'll pick you up when you're ready to start your Philly adventure and transport you directly to hotels, restaurants, or other local venues.
College Tours in Philadelphia
Tour Philadelphia's top universities, such as University of Pennsylvania, Drexel University, Temple University, and more with a private bus. You can travel from school to school, getting familiar with each campus and the surrounding areas, all from the comfort of your personal coach. Your driver will also stop at local restaurants and attractions in Philly, ensuring that you experience all that the city has to offer before deciding if it will become your college home.
Take a More Comfortable Field Trip
School buses can be old, hot, and uncomfortable. Take a private coach on your next field trip instead! You'll enjoy air conditioning, on-board televisions with DVD players, and even on-board restrooms on some models. Eliminate unnecessary stops and keep your students entertained along the way while you relax and enjoy the ride. Everyone will be able to socialize, watch an educational video or two, and relax while your professional driver navigates you to your destination.
Take your students on the Constitutional Bus Tour through the city. Let us provide you with the perfect bus for an unforgettable trip through this historic city. Whether you've got one small class or multiple grade levels coming along, we'll make sure your bus is the perfect size and equipped with a PA system for a great tour through Philly.
Church Trips in the City of Brotherly Love
Rely on GOGO Charters for the perfect bus for your next mission trip, convention, choir tour, or simple visit to Philadelphia. Don't worry about reimbursing drivers for gas money and splitting up your group with separate cars. Your private coach will allow your group to socialize together on the road, play a few icebreaker games, or watch a movie together while you travel.
Planning a retreat out to Camp Conquest? You'll enjoy a comfortable and relaxing ride to your retreat while your driver handles navigating your way out of Philly and up to your retreat.
Family Reunions Made Easy
Simplify transportation at your next family event with a private bus! We'll find you the perfect bus and provide personalized transportation for you and your entire family. You won't have to worry about dividing relatives among multiple cars or waiting around for that one person who's always late. Your driver will stay with you throughout your trip, transporting you to each stop on your itinerary on your time.
The Best Bus Rentals in Philadelphia
Specializing in a wide variety of transportation needs, from weddings to corporate trips, sporting events, and all varieties of private trips, we're your #1 choice for bus rentals in Philly. Call our dedicated reservation specialists 24/7 at 1-855-826-6770 today to book your private bus in Philadelphia!
Rent your charter bus now:
1-855-826-6770
You may have seen us featured in: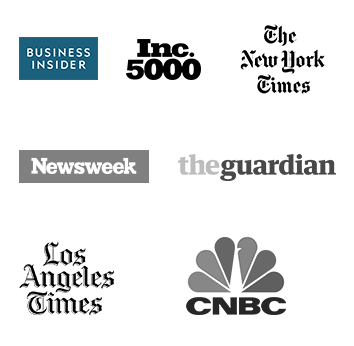 Gogo Charters Philadelphia

4311 Lancaster Ave Fl 2, Philadelphia, PA 19104, USA

(215) 240-1416
More About Group Travel in Philadelphia
Helpful Bus
Rental Resources
Latest
Blog Posts