Think about safety
You want to tour vineyards and tasting rooms safely, which means you need a designated driver. But you don't want to force a friend to take the job and miss out on sampling wines. Rideshares can be a great option, but it's hard to keep everyone together if you're traveling with a large group, and you'll have to call a new rideshare everytime you finish at a winery.
With a minibus or charter bus, you'll have a professional driver to take you safely from winery to winery all day. You won't have to worry about losing anyone or fronting unexpected rideshare costs, and you can talk and laugh on the bus in between vineyards.
CALL 323-373-3085 FOR WINE TOUR BUSES IN LOS ANGELES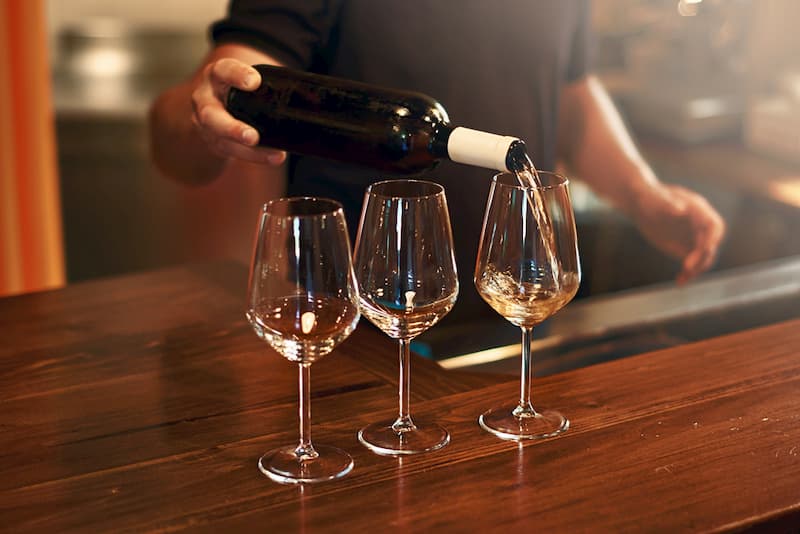 Travel in comfort
Charter buses aren't just a safe way to get around—they're also a comfortable one. You can request reclining seats or extra legroom so you can lean back after your wine tastings, and the bus will come with large windows and climate control to make sitting in LA traffic more comfortable.
Worried about getting bored on the way from LA to Temecula? Ask for TVs so you and your friends can watch a movie or free WiFi so you can post pictures of your wine tastings to Instagram.
Choose a bus that's right for you
GOGO Charters has minibuses as well as full-size buses, so you don't have to rent a 56-person bus when you're traveling with your 12-member bridal party or a small group of friends from college. But if you want to bring along 50 people, we've got you covered with an array of full-size motorcoaches.
GOGO Charters also provides ADA-compliant buses with wheelchair lifts, railings along the stairways, wheelchair seating areas, and wider aisles. Just let us know if your group needs an accessible bus when you call to book.
Explore Los Angeles's wineries
When most people think of wineries, they probably think of Napa and Sonoma. But there are plenty of great wineries and tasting rooms around Southern California for your group to explore. Here are a few of the most popular options:
Rosenthal Winery
Located in Malibu at a huge estate with ocean views, the Rosenthal Winery serves both Rosenthal and Surfrider wines. The tasting area is located outside, so you can gaze at the waves and listen to live music while sampling your vintages.
The Ojai Vineyard
Like Rosenthal, the Ojai Vineyard makes its own wines, specializing in pinot noir, syrah, and chardonnay. The tasting room typically offers around 300 wines, and sometimes you'll find food pairings here as well.
Maurice Car'rie Vineyard & Winery
This 91-acre vineyard focuses on white and sparkling wines, though they do have a few red options. They're also famous for their garlic sourdough bread served with a pool of melted brie inside. (Who doesn't want a pool of melted brie?)
Lorimar Vineyards & Winery
Situated in the Temecula Valley, Lorimar Vineyards creates fruit-forward syrah, grenache, muscat, viognier, and sangiovese wines. Sample vintages in the Tuscan-inspired tasting room or on the outdoor patio, where you can listen to live music while gazing at Mount Palomar and the Santa Ana Mountains.
Carhartt Vineyard
This family-owned winery lies in Santa Ynez, but their tasting room is located in Los Olivos, a small town north of Santa Barbara. It'll take you about 2.5 hours to drive there from LA, but on a charter bus you can watch movies or browse the Internet until you get to the charming "Carhartt Cabin," where 20 different Carhartt wines await you.
Plan a wine tour in the LA area
If you want to explore the wineries around Los Angeles with your sorority sisters, your groomsmen, or the community group you volunteer with, GOGO Charters can help. Just give us a call at 323-373-3085 to start planning your wine tour in Southern California.
Rent your charter bus now:
323-373-3085
You may have seen us featured in: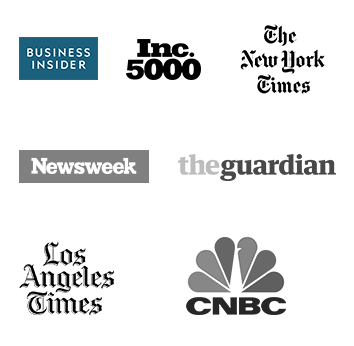 Gogo Charters Los Angeles

Los, Angeles, California

(323) 373-3085
More About Group Travel in Los Angeles
Helpful Bus
Rental Resources
Latest
Blog Posts