The Best Group Day Trips from Los Angeles
There's so much to do around Los Angeles but sometimes Angelenos need a change of scenery. Sure, you can explore new corners of LA, but getting out of town for a day is one of the best ways to unwind. Get a group together for a trip with friends or family, a bachelor or bachelorette party, or even a company team-building day out of the city.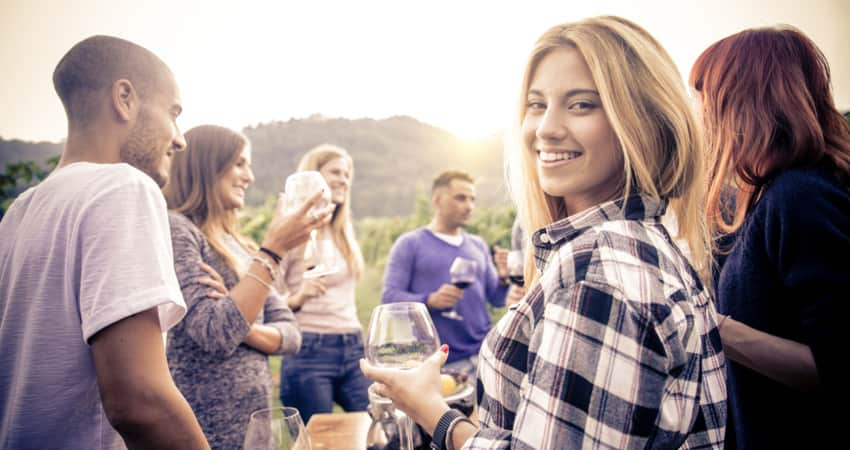 How to Plan a Group Day Trip with a Charter Bus
"Why would I rent a charter bus just for a day?" may be a big question you're asking. Small group trips with 5 or 6 people can easily fit in a car or SUV. If you have a dozen or more people, well—you'll need a much bigger travel option. Large families, groups of friends, and teams of colleagues can book a spacious and comfortable day shuttle from LA with GOGO Charters. 
Shuttles from GOGO include models of minibuses and full-sized charter buses to accommodate groups of all sizes. Have a group of 15 friends headed to Temecula Wine Country for a bachelorette party? Request a minibus from LA with a professional charter bus driver to serve as your DD between vineyards. Everyone will have plenty of legroom and you can even request reclining seats to sit back and relax for the ride. 
Is your business treating everyone to a day at a theme park? Book a full-sized charter bus for your entire team of colleagues to ride to Disney or Knott's Berry Farm. Kick up your feet, stream TV shows and podcasts with onboard WiFi, and charge up your phone with your bus's power outlets. All you need to do is call (323) 373-3085 to request a charter bus with your choice of amenities, and you'll get a personalized quote for your day trip.
If you need a few ideas on the best day trip destination for your group, keep on reading!
For Groups of Theme Park Junkies: Anaheim
Distance from Los Angeles: ~30 miles or about 40 minutes
Southern California is home to several popular theme parks. Universal Studios Hollywood is located in North Los Angeles and is a busy theme park in the city limits. Groups looking for an experience a little further out should head to Anaheim. The city is home to the massive Disneyland Resort and locally-loved theme park Knott's Berry Farm. Whether you're traveling with adults for a working outing or with kids for a field trip, Anaheim is the best place near LA for an entertaining day with groups of all ages.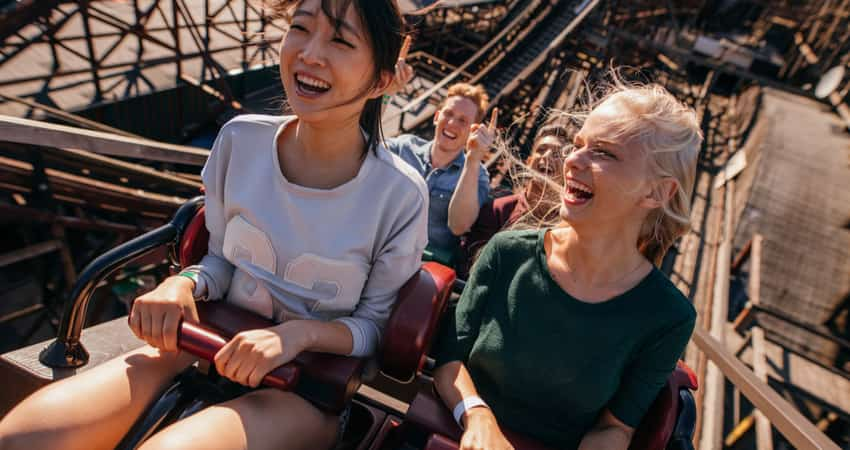 Anaheim charter travel tip: Many theme parks often have separate parking areas for oversized vehicles. Before you arrive at Disneyland or Knott's Berry Farm, be sure to inquire about bus parking options and driver admission at your park of choice.
Disneyland Resort
Highlights: 2-park resort split into Disneyland Park and Disney California Adventure; rides themed after popular series like Indiana Jones, Pirates of the Caribbean, Toy Story, and Cars
Address: Disneyland Dr, Anaheim, CA 92802
Phone: (714) 781-4636
Bus parking cost: $30 for oversized vehicles in the Toy Story Parking Area
Knott's Berry Farm
Highlights: historic theme park built on the site of a working berry farm; selection of rides themed after Charlie Brown's Peanuts gang and the Old West; world-famous wooden roller coaster and fast-launch coasters
Address: 8039 Beach Blvd, Buena Park, CA 90620
Phone: (714) 220-5200
Bus parking cost: $24 for oversized vehicles in the lot off of Beach Boulevard
For Groups Who Want Peace and Quiet: Santa Barbara
Distance from Los Angeles: ~1 hour and 40 minutes or ~100 miles
California's coast is home to a countless number of beautiful beach towns. Santa Barbara historic sites, beautiful land and seascapes, dozens of local shopping boutiques, upscale dining, and much quieter beaches than those closer to LA. The gorgeous coastal city is also right next door to the sprawling Santa Ynez Mountains and several hiking trails for groups who may want a little exercise. Pack up your charter bus with beach gear or even go on a shopping spree and store your bounty onboard as you explore Santa Barbara.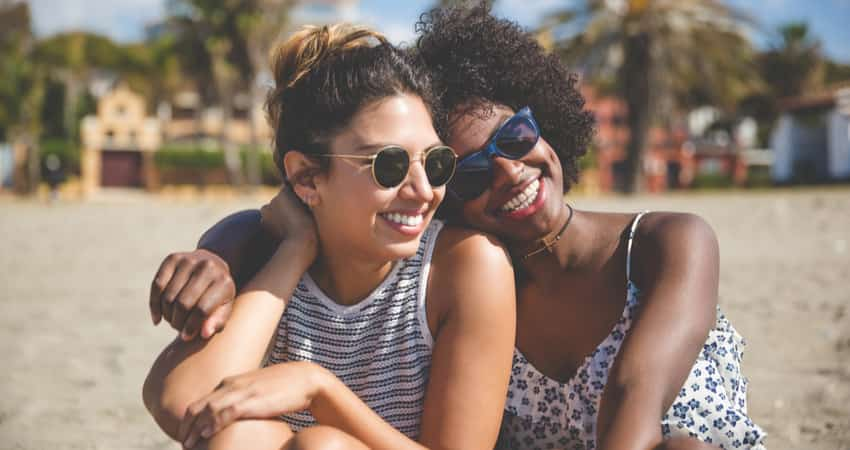 Santa Barbara charter bus parking tip: Public parking for oversized vehicles can be limited in certain parts of town. City-run lots can be found on Garden Street, Palm Park, and at Leadbetter Beach. Each lot has 5 designated spaces for oversized vehicles and parking is $4 per hour (with a $24 maximum).
Stearns Wharf
Highlights: historic pier with a long beachfront boardwalk with views of the Pacific Ocean; restaurants with fresh seafood and wine tasting; over a dozen local boutiques and specialty shops
Address: 8219 Stearns Wharf, Santa Barbara, CA 93101
Phone: (805) 962-6210
Leadbetter Beach and Shoreline Park
Highlights: clean public beach and park with sand volleyball lots, outdoor barbecue sites, and picnic areas; a popular spot for sunbathing, surfing and sailing
Address: Shoreline Dr, Santa Barbara, CA 93101
Phone: (805) 564-5433
Old Mission Santa Barbara
Highlights: 18th-century Franciscan mission with museum exhibits and self-guided tour options; still serves as an active church for a Catholic congregation
Address: 2201 Laguna St, Santa Barbara, CA 93105
Phone: (805) 682-4713
Inspiration Point
Highlights: hiking area with panoramic views of the city and ocean; moderately-difficult 3.5-mile trail at 1,800-foot elevation; dog-friendly for furry friends on a leash
Address: Spyglass Ridge Rd, Santa Barbara, CA 93105
Phone: (805) 865-0416
For Groups of Wine Connoisseurs: Temecula Valley
Distance from Los Angeles: ~1 hour and 30 minutes or ~85 miles
Located between LA and San Diego, Temecula Valley is perfect for groups looking for an amazing bachelor or bachelorette party destination. Temecula Valley is one of Southern California's top-producing wine countries and is an easy day trip for Angelenos. The area has over 30 wineries that specialize in producing more than two dozen types of grapes. These wineries can get quite busy with fellow wine lovers—so booking a minibus shuttle for everyone to arrive together is your best transportation option. You'll also have a professional driver to be your built-in DD as you hop between the valleys best wineries.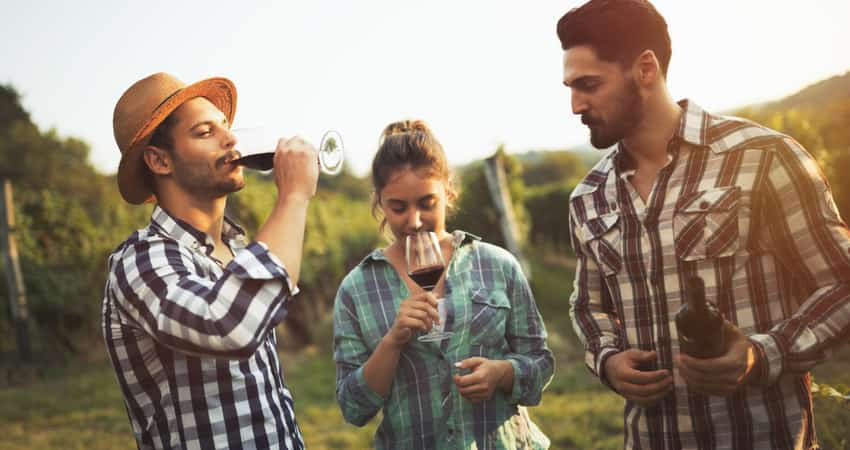 Temecula Valley bus parking tip: Not all wineries are large enough for big groups or have parking options for charter buses. As you build your itinerary, make sure you choose wineries that can accommodate your group size. If there's a smaller winery your group is interested in, inquire about private event rentals instead of a group reservation.
Need a few ideas on what Temecula wineries can accommodate your group? Consider adding one of the following group-friendly wineries to your itinerary!
Leoness Cellars
Group options: reservations are recommended for groups of 6 or more; a variety of tasting and winery tours are available for 6 to 20 guests; on-site bus parking is available with prior reservation
Address: 38311 De Portola Rd, Temecula, CA 92592
Phone: (951) 302-7601
Lorimar Vineyards and Winery
Group options: reservations are required for 8 or more people; 3 types of tours available Sunday through Friday; groups of any size must make a reservation if you'll be arriving by charter bus
Address: 39990 Anza Road, Temecula, CA 92591
Phone: (951) 694-6699
Wilson Creek Winery and Vineyards
Group options: group wine tastings with a 15 person minimum; reservations required for groups arriving by bus
Address: 35960 Rancho California Road, Temecula, CA 92591
Phone: (951) 699-9463
For Groups of Nature Lovers: Coachella Valley
Distance from Los Angeles: ~1 hour and 40 minutes or ~105 miles
Groups who enjoy hiking, biking, horseback riding, and camping should head east of LA to Coachella Valley This part of California is often associated with many outdoor activities, trendy resorts, and of course Coachella Music Festival. There are several parks in the valley that groups can spend hours upon hours exploring. Photograph the desertscape in Joshua Tree National Park, horseback ride in Santa Rosa and San Jacinto Mountains National Monument, or take on the wilderness trails in Mount San Jacinto State Park. Buses rented through GOGO Charters have spacious luggage bays for outdoor gear like hiking poles, coolers, and even camping items. Once you finish your day out in the SoCal sun, a climate-controlled ride home will be waiting for you.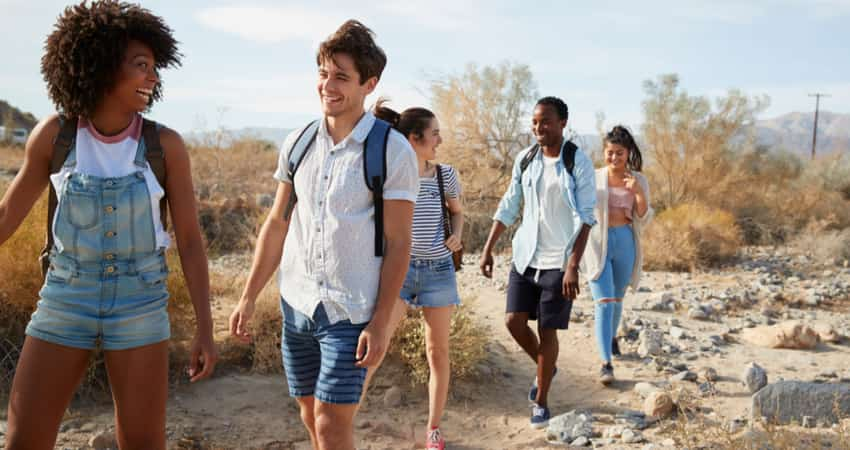 Coachella Valley charter bus parking tip: Most parks in the area charge entrance fees based on vehicle capacity, group size, or a combination of these two factors. Call a visitor center ahead of time with your charter bus size and group headcount to get an idea of entrance costs.
Joshua Tree National Park
Trail highlights: 3-mile Ryan Mountain Trail to the summit of Ryan Mountain; 1.3-mile Barker Dam Nature Trail loop for beginners; 7.2-mile Lost Palms Oasis Trail with rugged terrain
Visitor Center Address: 6554 Park Boulevard, Joshua Tree, CA 92256
Phone:  (760) 366-1855
Santa Rosa and San Jacinto Mountains National Monument
Trail highlights: moderately-difficult 4-mile Bump and Grind Trail in the Palm Desert; 16.7-mile Art Smith Trail recommended for advanced hikers; 3-mile Murray Canyon Trail ending in the Seven Sisters Waterfall
Visitor Center Address: 651-500 CA-74, Palm Desert, CA 92260
Phone: (760) 862-9984
Mount San Jacinto State Park
Trail highlights: 10-mile trail to San Jacinto Peak recommended for experienced avid hikers; beginner-friendly 2.4-mile Desert View Trail with scenic overlooks; uphill 6-mile Deer Springs Trail with views of Strawberry Valley
Visitor Center Address: 25905 CA-243, Idyllwild-Pine Cove, CA 92549
Phone: (951) 659-2607
Ready to Hit the Road?
Southern California has a long list of new places to explore away from the hustle and bustle of Los Angeles. Book your group day trip transportation from Los Angeles at any time by calling (323) 373-3085. A GOGO Charters rental expert can help you pick a comfortable model of bus, pair you with a pro driver, and get you on the road in no time. Call GOGO Charters 24/7 to learn more about charter bus pricing out of LA!
Tags In
Do you need to rent a charter bus?
Do you need a long-term shuttle service?
We offer contracted shuttle services for businesses, schools, hotels, and more. Contact our experts at 1-844-897-5201 to discuss your long-term transportation plans.