How Groups Can Travel Safely During COVID-19
Traveling with a large group can be stressful at any point in time. Add a major health crisis into the mix and things can get exponentially more stressful. COVID-19 has changed the way people travel, and groups in the US have to exercise an abundance of caution when deciding to hit the road, especially in big cities.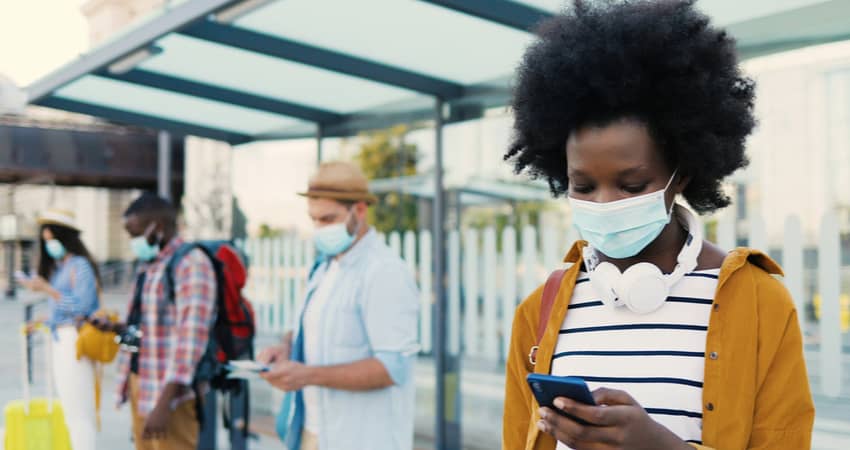 If you're going to travel with a group during the pandemic, thoroughly planning ahead is key to ensure that everyone stays safe. While organizing your group travel plan, keep these helpful tips in mind to make your trip as safe and as smooth as possible:
1.   Ponder why you're traveling.
Canceling a trip can be disheartening, but you may need to reconsider your reasons for traveling. Many major cities across the US are still under some sort of restrictions, which can make it difficult to enjoy a vacation to the fullest. Postponing a vacation or any type of nonessential travel may be what's best for your group's health and enjoyment.
2.   Know who you're traveling with.
Having an accurate headcount has always been important for group trips. In the midst of the COVID-19 pandemic, you'll want to be a bit more careful with who you choose to travel with. Before embarking on your trip, you may want to ask each group member to self-isolate for a period of time or get a COVID-19 test if you'll be traveling with at-risk people. Alternatively, you can ask each group member to monitor their health and notify a group leader of any possible symptoms before your trip.
3.   Consider driving vs. flying.
Both methods of transportation come with their own pros and cons. Air travel is generally quick and convenient, but you won't always have enough space to social distance on flights. Driving takes significantly longer but gives travelers more control over who they're exposed to.
Although driving is often easier for large groups, it may not be feasible for long distances.  Groups opting to fly should thoroughly review guidelines provided by your airport and airline carrier. These can vary depending on the airport and carrier but generally include rules like social distancing (at least 6 feet apart from other guests) throughout the terminal and wearing a face covering during your flight.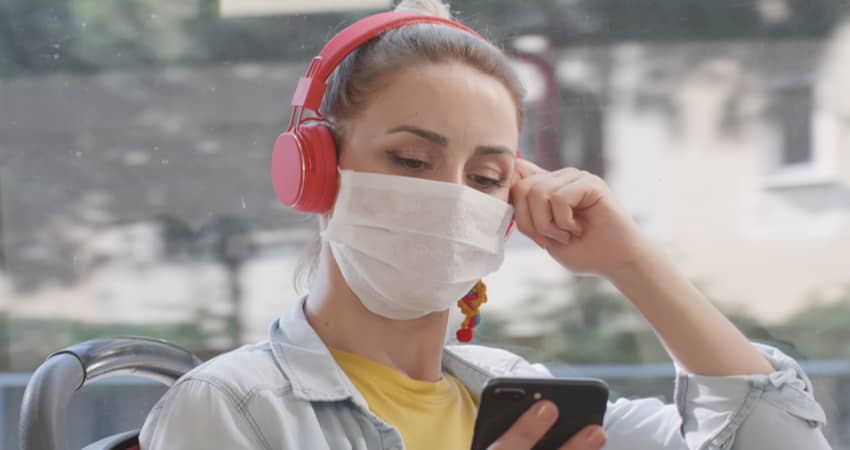 4.   Book a spacious vehicle.
Large travel groups will likely need to split into several vehicles when opting to drive. This can open up opportunities for group members to make additional stops and possibly come into contact with others. Being stuck in a small car can also just get uncomfortable, which is never fun for long hauls.
Large groups can rent a spacious bus from GOGO Charters to optimize safety, convenience, and comfort. A 56-passenger motorcoach will give large groups plenty of space to stretch out or even social distance onboard. Smaller groups can choose from more compact models of minibus that can accommodate up to 28 passengers (or fewer with social distancing in mind.)
5.   Minimize pit stops.
Groups traveling by car or bus should minimize the number of stops made on the road. Notify your charter bus driver of any preplanned stops along the way to keep your trip running according to schedule. Be prepared to provide hand sanitizer and disinfectant as everyone gets back on the bus after your stop. This is especially important if you're using public bathrooms at rest stops that may not be regularly sanitized. Full-sized charter buses do include onboard restrooms, but they should be used sparingly. Check out this GOGO Charter Guide to Bus Rentals to review other features included on different motorcoaches.
6.   Pack your own food and drinks.
An easy way to follow the above step is to bring snacks, non-perishable meals, or a cooler packed with food. Sure, you may still need to stop to use the restroom, but eliminating food from the equation is helpful. You won't need to stand in line at fast food spots with several other patrons and risk possible exposure, either.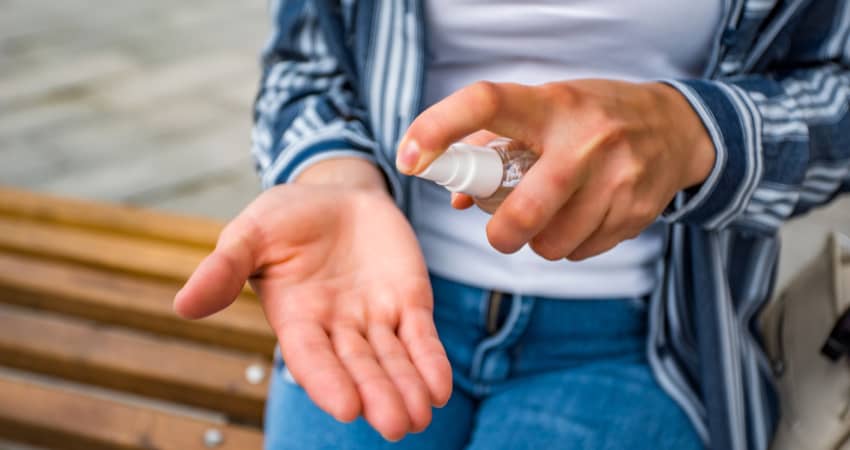 7.   Bring cleaning supplies.
Packing for a trip can already be overwhelming, but for the time being, you'll also need to think about packing items for COVID-19 protection. Each group member can be held responsible for bringing their own face masks, but it's good to have someone in charge of backups. Designate someone to bring cloth masks (or another type of face covering), hand sanitizer, and disinfectant just in case. You can even place sanitizer and masks at the entrance of your bus to encourage passengers to take precautions before and after boarding.
8.   Research state and local regulations.
Travel restrictions and public safety regulations vary from city to city. Look up this important information in your destination city and cities you may be stopping in during long-distance trips. Some cities are requesting that out-of-towners self-quarantine for two weeks before getting out and about. If this is the case for your destination city, you may want to reconsider your travel plans.
9.   Review lodging policies.
Hotels and Airbnbs nationwide have cracked down on guest requirements during their stay. Some establishments may require masks upon check-in or even during your entire stay while in common areas. Other establishments may also be limiting their guest occupancies. When booking your hotel, be sure to inquire about booking a group room block to keep movement around the hotel to a minimum. Don't forget to also book a room for your charter bus driver if your rental is for multiple days.
10.   Have an itinerary.
Local businesses in your destination city may have their own policies and new hours in response to COVID-19.  Do some research ahead of time to avoid showing up to locations that may be closed or have a limited capacity for patrons. Groups planning to dine in at restaurants should make reservations ahead of time and request outdoor seating, if available.
Travel Safely with GOGO Charters
GOGO Charters is committed to the safety of all groups traveling across the US by motorcoach. Our rental experts are available around the clock at 1-855-826-6770 to discuss your group's transportation needs. A rental expert can help you organize a safe shuttle service for a variety of occasions anywhere in the US.
Do you need to rent a charter bus?
Do you need a long-term shuttle service?
We offer contracted shuttle services for businesses, schools, hotels, and more. Contact our experts at 1-844-897-5201 to discuss your long-term transportation plans.