Guide to the Best Day Trips from Boston
The area around Boston overflows with historic homes, beautiful coastlines, and remnants of American colonial history. If you're willing to take a day trip outside the city with your school or tour group, you'll be treated to stunning views, houses that once belonged to great American authors, and incredible fresh seafood.
But once you leave Boston and head to smaller towns, you can't necessarily rely on public transportation or rideshares anymore. If you're not into renting a caravan of cars, a private bus from GOGO Charters offers an easy way to explore Massachusetts, New Hampshire, Rhode Island, and Maine. Just give us a call at 617-206-3898, and we'll help you find a spacious, clean bus for your group's road trip through New England.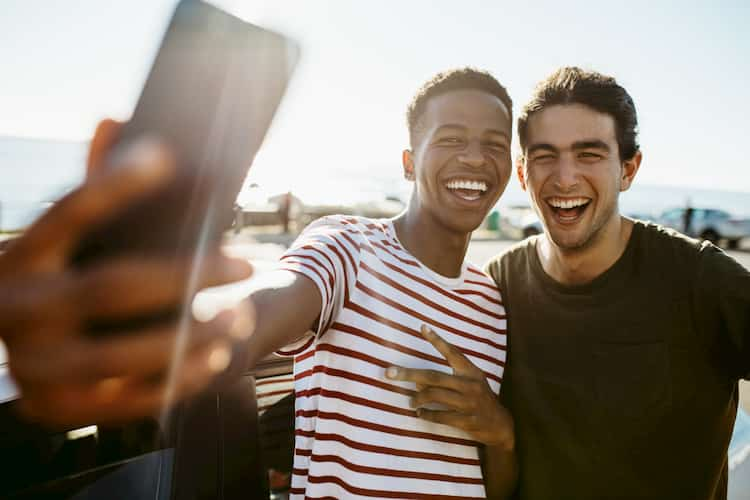 Lexington and Concord, MA
If you went to school in the U.S., you probably remember learning about these two small towns where the American Revolutionary War began. Your group can visit Lexington Common, site of the first shot of the war, and then board the bus to Minute Man National Historical Park, the location of the first full battle. Lexington and Concord only lie about 30 minutes outside Boston, so your charter bus rental can get you there quickly and give you plenty of time to explore.
Concord is also a popular destination for book-lovers. Visit the famous Walden Pond and see the site where Thoreau's cabin once stood, or tour Louisa May Alcott's Orchard House, where she wrote Little Women. You can easily spend a full day exploring all of the writers' homes and Revolutionary War sites in these two towns before taking your charter bus back to Boston.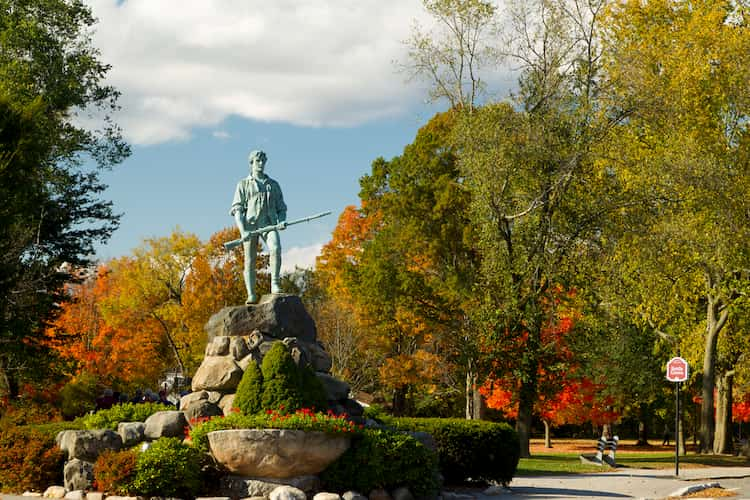 Salem, MA
The site of the infamous witch trials lies just 40 minutes outside of Boston. This town is still packed with 17th-, 18th- and 19th-century homes, including The House of the Seven Gables that inspired Nathaniel Hawthorne's novel of the same name.
Most of the homes belonging to the prosecutors or victims of the witch trials are now gone, but you can still tour the former home of Jonathan Corwin, now called "The Witch House." Corwin was one of several judges that presided over the trials, and his home is packed with artifacts from that era. From the Witch House, you can walk to the Salem Witch Trials Memorial and the Salem Witch Museum before getting back on your charter bus.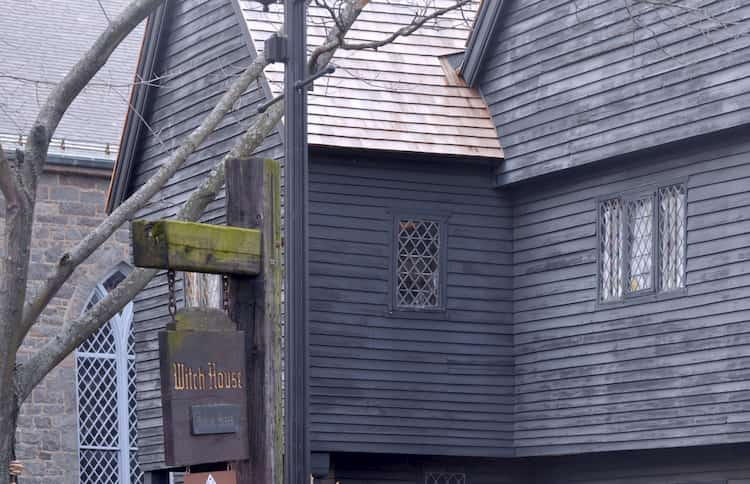 Rockport, MA
If your group wants to visit the coast, try Rockport, a small village that's only home to about 7,000 year-round residents. Known for its fishing industry, this town lies less than an hour from Boston but feels like it was plucked straight out of the 18th century.
Your charter bus can take you to one of Rockport's Instagram-worthy photo destinations, like Cape Ann, a popular harbor, or Motif #1, a bright-red fishing shack. When you're done taking pictures, climb on the bus and ride north to The Paper House, a house made entirely of newspapers. Your bus can also drop you off at a local seafood restaurant where you'll eat some of the freshest fish, crab and lobster you can find anywhere.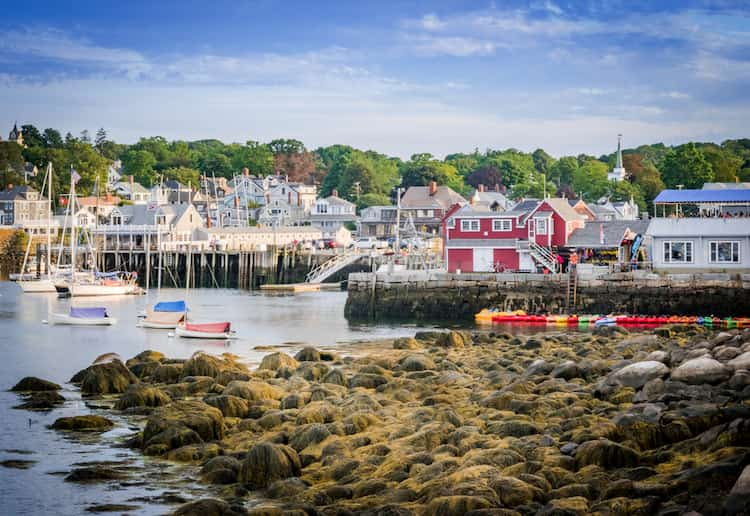 Plymouth, MA
And we're back to American history. Plymouth is where the pilgrims established the second permanent settlement of English immigrants in the Americas (Jamestown was the first.) If you're leading a class, you can discuss the impact of European settlement on Native tribes, the religious beliefs of the Puritans, or the myth and reality of the first Thanksgiving during the hour-long drive from Boston to Plymouth.
Once you get to Plymouth, start your tour by visiting Pilgrim Memorial State Park, home of Plymouth Rock and the Mayflower II, a replica of the original Mayflower. You can also take a tour of Plimoth Plantation, a living-history museum where you'll see actors in costume moving around recreated 17th-century buildings. The village won't have air-conditioning or heating, so make sure you dress in layers and wear comfortable shoes. Fortunately, your bus will have climate control for the drive home.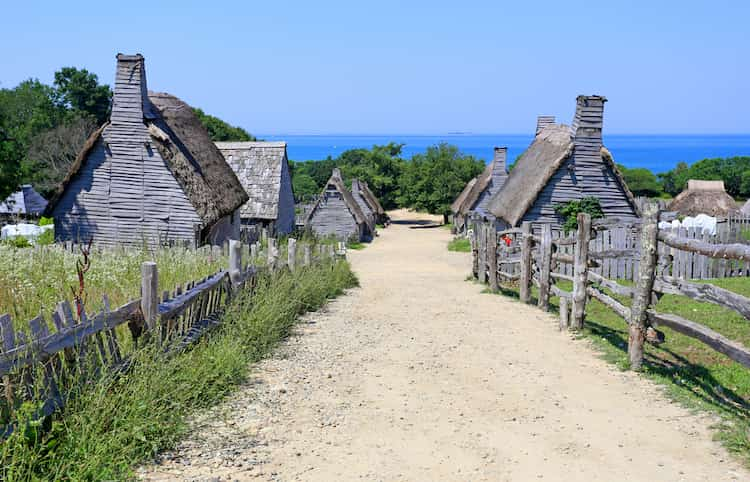 Newport, RI
If you want to pretend like you have blue blood, embark on the 1 hour, 40 min. drive to Newport, a playground for the rich and famous during the Gilded Age. Worried about getting bored during the drive? You can request TV monitors on your charter bus so you can watch an appropriately themed movie like The Age of Innocence or The House of Mirth on the way to Rhode Island.
When you arrive, you'll have your choice of opulent mansions to explore. Take a self-guided tour of The Breakers, a former home of the Vanderbilt family, or The Elms, which was inspired by the Château d'Asnières in France. These homes are partially wheelchair-accessible, as are Rosecliff and The Marble House. If you need an ADA-compliant bus, just let us know when you call to make your reservation. GOGO Charters offers buses with wheelchair ramps, wheelchair seating, and wider aisles.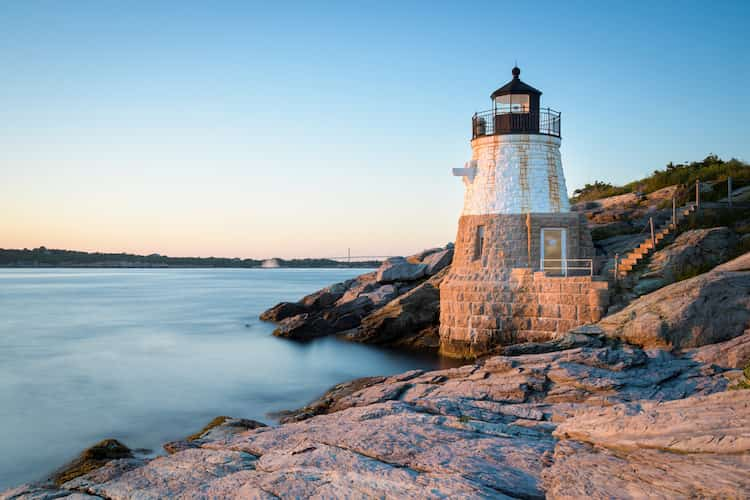 Portland, ME
Not to be confused with its West Coast counterpart, Portland combines the big-city feel of Boston with the relaxing ocean views of New England's coastline. Take pictures at the Portland Head Lighthouse, built in 1791, and upload them to your Instagram as soon as you get on the bus thanks to optional onboard WiFi.
When you're done at the lighthouse, head to the Western Promenade, a beautiful park that offers views of the Appalachian mountains, or the West End, which is full of elegant Victorian-era houses.  End your day trip at the Old Port, where you'll see fishing wharves and 18th-century buildings that have been converted into independent restaurants and microbreweries.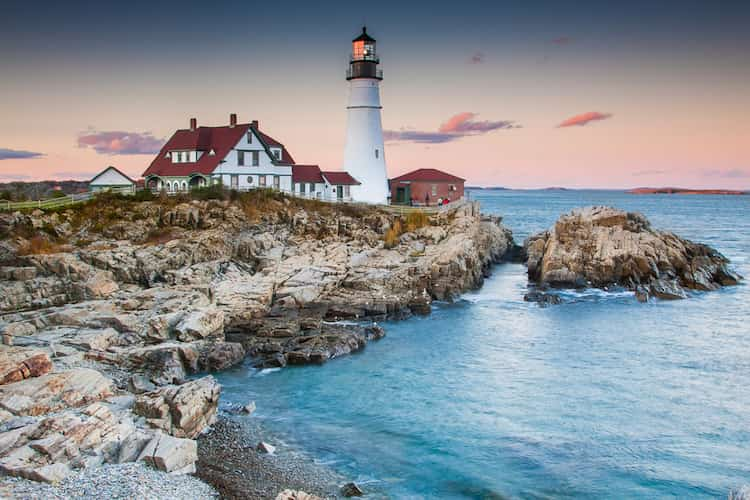 Cape Cod, MA
Cape Cod National Seashore lies about 2 hours from Boston and offers 40 miles of beaches, including Nauset Beach, Marconi Beach, and Herring Cove. The area was first designated as a national park by John F. Kennedy, who used to live there during the summer.
Because Cape Cod is expansive, you'll probably want to plan a road trip through several of its small towns on your charter bus. Start in Sandwich, where you can see the Sandwich Glass Museum, and then head southeast to Hyannis, where you'll find the John F. Kennedy Hyannis Museum, home to photos and videos from the President and his family's summer vacations.
If you plan for your charter bus to go all the way to the tip of Cape Cod, you can visit Provincetown. This longtime haven for LGBTQ+ people is known for its art galleries, restaurants, specialty boutiques, and cabaret shows. You may want to spend the night in P-Town, but if not, you can ask your charter bus driver to handle the 2.5-hour drive back to Boston.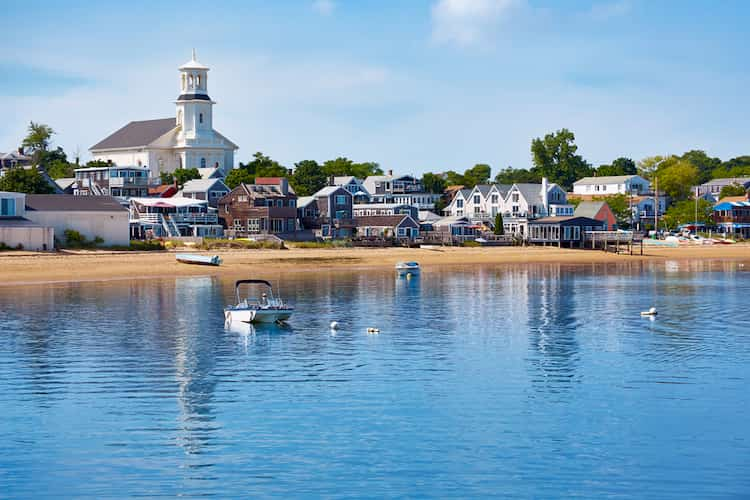 Martha's Vineyard
Located just south of Cape Cod, Martha's Vineyard has long been known as a summer getaway for the rich and powerful—but you don't need a ton of money to visit. Just ask your charter bus driver to drop your group off at the ferry terminal. A ride across the water offers the perfect way to start a visit to this picturesque island.
You'll find abundant historic lighthouses here, as well as beaches and cottages in the Carpenter Gothic style. Make sure you take pictures standing on top of the Aquinnah Cliffs or riding the Flying Horses Carousel, and then enjoy a meal before the ferry and your charter bus take you home. It'll take about 2 hours and 40 minutes total to get from Martha's Vineyard to Boston, but you can upload pictures to Facebook with free WiFi or watch movies on the bus's TV monitors on your way back.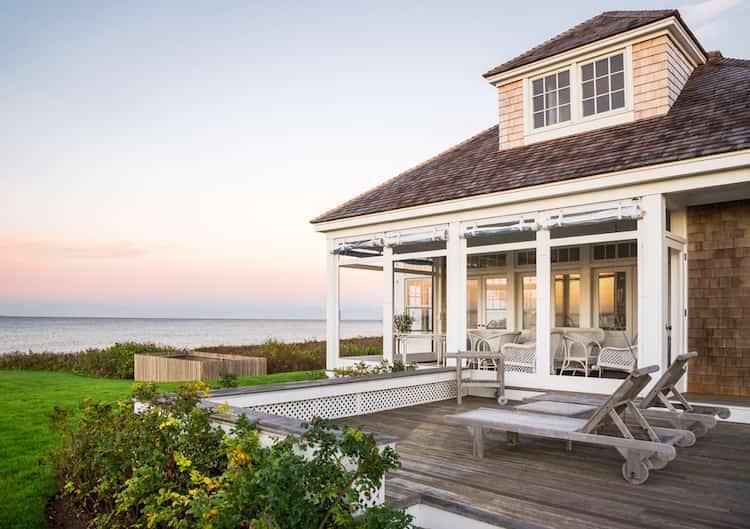 Plan Your Day Trip Outside Boston Today
New England offers beautiful lighthouses, beaches, and historic sites less than 3 hours from Boston. Expand your next trip to the Massachusetts capital by spending a day in Salem, Newport or Cape Cod with the help of your charter bus. You can lean back in a reclining seat inside a climate-controlled bus while a professional takes care of navigating New England's roads. Just give GOGO Charters a call at 617-206-3898 to start planning your road trip.
Tags In
Do you need to rent a charter bus?
Do you need a long-term shuttle service?
We offer contracted shuttle services for businesses, schools, hotels, and more. Contact our experts at 1-844-897-5201 to discuss your long-term transportation plans.