Here are just a few of the companies we've worked with: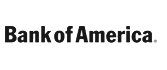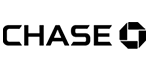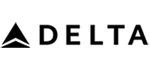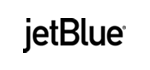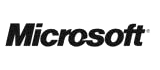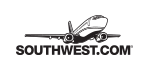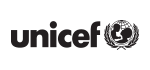 Rhode Island Charter Bus & Minibus Rentals
When you need to rent a charter bus in Rhode Island, look no further than GOGO Charters. We work with providers across the country to offer a vast network of buses, including everything from full-sized charter bus rentals to compact minibus shuttles for crowds of 18. The buses you can rent from our network feature a variety of onboard comforts to ease the journey between Rhode Island destinations. Catch up on emails and stream your favorite music over free WiFi, recline in a plush seat, freshen up in an onboard restroom, or watch a movie over the TV screens—whatever you need for a relaxing group trip, our 24/7 reservation team will be happy to connect you to the bus amenities your group needs.
CALL 1-855-826-6770 FOR CHARTER BUSES IN RHODE ISLAND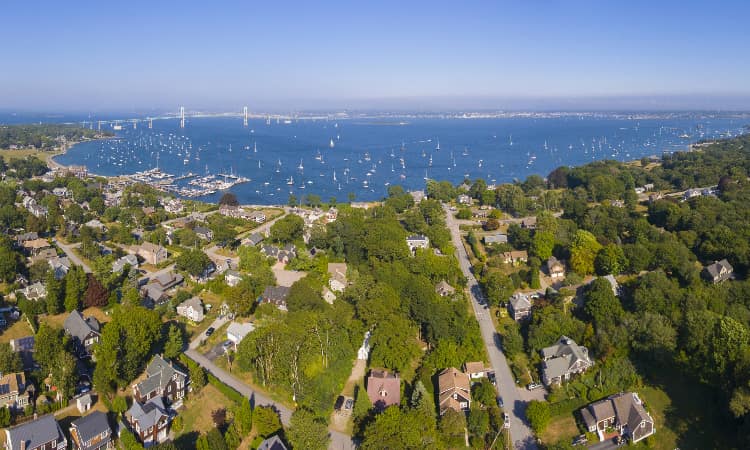 How Much Do Rhode Island Charter Bus Rentals Cost?
A lot goes into determining the price of your charter bus rental. Luckily, the GOGO Charters team can provide a fast and free bus rental quote that's tailored to your trip details—from the headcount to the stops you'll make along the way, as well as onboard amenities—so you'll always have an accurate estimate when you call 1-855-826-6770. There's no obligation to rent a bus with us when you call for a pricing quote, and you'll never be hit with hidden fees when the final bill is issued.
Charter Bus Rental Services in Rhode Island
GOGO Charters specializes in a wide variety of group transportation services both in and out of Rhode Island. That means that no matter what fills your itinerary, your group will have a personalized ride experience that's efficient and comfortable! Here are just a few of the popular charter bus rental services you can book in Rhode Island:
Don't see your type of trip listed above? No worries—we'll work with you to craft the perfect itinerary. Give us a call at 1-855-826-6770 and a friendly reservation agent will be available to walk you through every step of the bus rental process.
Explore the Rhode Island Coastline by Bus
One thing that sets Rhode Island apart from the rest is the unparalleled access to over 400 miles of coastline! Whether it's a dreamy wedding in a sleepy beach town or a sailing event along the local sounds and bays, there are countless waterfront excursions to keep your seadogs happy and entertained. And if your group ever needs a ride to and from the mainland, consider GOGO Charters your go-to for ground transportation. You can safely store your lifejackets, paddleboards, coolers, and luggage in the undercarriage of your Rhode Island charter bus rental, so everyone has room to stretch out in the climate-controlled cabin and enjoy the ride.
Providence Charter Bus Rentals
It's no wonder why many consider Providence the heart of Rhode Island. Whether you're in town with prospective students to tour the over half-dozen institutions of higher learning or setting up a daily commuter shuttle for your medical staff, GOGO Charters is on your side. A minibus rental is the ideal shuttle solution for group trips within city limits, thanks to the easy maneuverability of these compact coach buses and the local expertise a professional bus driver can offer!
Boston Charter Bus Rentals
Need efficient service up to Boston? Look no further than our network of bus rentals! We make history tours, marathon trips, and convention shuttles easy and stress-free by handling the driving and parking details every step of the way. With all your transportation logistics taken care of, your passengers can sit back, relax in a plush seat, and take in the view from the panoramic windows of your Boston charter bus.
Hartford Charter Bus Rentals
There are many reasons to venture out to Hartford—but whether you're hitting the road for a college campus tour or a business event with the top insurance providers in the region, you can trust GOGO Charters to get you there. Rent a charter bus and rest easy knowing all your luggage is securely stored in the compartment under your cabin. And with movies playing over the TV screens, AUX ports available for your music lovers, and your favorite shows available over the free WiFi, your ride into Connecticut is sure to fly by!
Book Your Rhode Island Charter Bus Rental
Think your group is road-ready? GOGO Charters is here to get you going! Let our 24-hour reservation team and endless selection of bus rentals ease your ground transportation with seamless services and comfort beyond compare. Just give us a call at 1-855-826-6770 once you have your trip details in order, and we'll be happy to provide a no-obligation, free quote for your personalized charter bus rental in Rhode Island!
Rent your charter bus now: