Rent a Private Bus in Boston
Planning your next group trip in Boston? With GOGO Charters, group transportation is a breeze. We charter buses ranging in size from 18-seater minibuses to 56-seater full-size coaches, meaning we can always find a bus that's perfect for your group. Whether you're traveling across the nation or just across town, we've got your transportation needs covered.
Book with us and choose from premium amenities such as panoramic windows, reclining seats, air conditioning, televisions with DVD players, WiFi, and more. If you're not sure where to start, check out our guide to charter bus rentals or give us a call at 1-855-826-6770. Our reservation specialists are available 24/7 and always happy to help. Call us to schedule your private bus rental today!
CALL 1-855-826-6770 FOR YOUR PRIVATE BUS IN BOSTON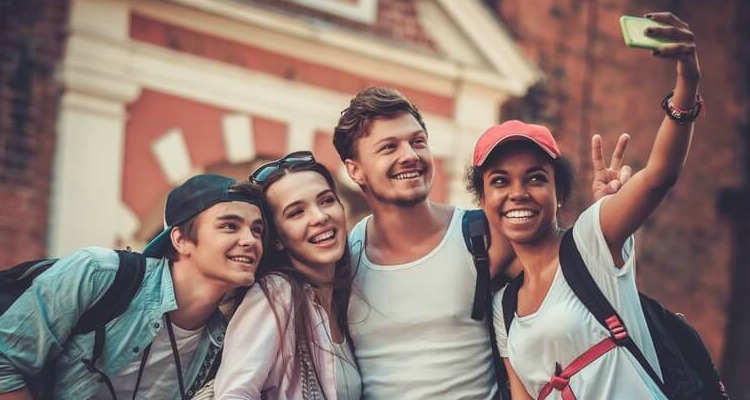 A private coach is a great way to save money on airfare and still travel comfortably, no matter how far you'll be traveling. You can enjoy all of the amenities listed above, plus you won't need to stand in line at a security check or wait around at baggage claim. Your driver will begin your journey at your designated pickup location and transport you directly to your Boston hotel or other venue.
If you'll be flying into Boston, however, we'll pick you up from Logan International Airport or any local airport as your personal airport transfer service. Don't wait around for public transportation services or separate your group with rideshare apps. Instead, book a bus with us that will operate on your schedule. Your driver will pick you up when you're ready and transport you directly to hotels, restaurants, museums, or other venues.
Tour Boston's College and University System
Boston's metropolitan area is home to multiple prestigious schools, including Boston University, Harvard University, Boston College, and many more. If you're coming in for a grand tour of multiple campuses, let a bus from GOGO Charters help transport you seamlessly through every stop on your itinerary. Your driver will take you on a driving tour of each campus, helping you familiarize yourself with your possible future home.
Take a More Comfortable Field Trip
Instead of taking an old, uncomfortable school bus, book a modern coach for your next field trip. You'll travel comfortably with reclining seats, air conditioning, on-board televisions with DVD players, and WiFi. Show a video or an introductory presentation during the trip so that your students will arrive at your destination ready to learn. And, with on-board restrooms also available, you'll eliminate unnecessary stops along the way.
Take your students on a field trip they'll never forget at the Museum of Science. No matter how far you're traveling, you'll be guaranteed safe and comfortable travel accommodations, ensuring a smooth and efficient trip.
Church Outings with a Charter Bus
Rent a private coach for your next choir tour, mission trip, convention, or simple visit into or out of Boston. You won't have to worry about splitting your group into separate cars, reimbursing drivers for gas, or risking some members getting lost along the way. You'll be able to relax, socialize, or study together while an experienced driver navigates the way. Watch a movie with on-board televisions and DVD players, browse your favorite websites with WiFi, and take the time to get to know each other with icebreaker games on board.
Family Reunions Made Easy
When it comes to organizing transportation for your entire family, things can get overwhelming. Let us streamline transportation at your next family event! We'll find the perfect bus for you and ensure that your driver is always ready and waiting when it's time to head out to your next destination. You'll be able to enjoy your time with your family and be guaranteed safe, reliable transportation throughout your event.
Spend a day at Faneuil Hall Marketplace, where you can shop, eat, and stroll together through historic market buildings. After a day of walking, your bus will be ready to transport you back to your hotel.
Take a Personalized Driving Tour
Familiarize yourself with Boston or cap off a day of sightseeing with a personalized driving tour through the city. Ask your driver to take you through a scenic route while you relax and enjoy the view through panoramic windows.
Simplified Group Travel with GOGO Charters
Rely on us for group travel accommodations for your next wedding, corporate trip, sporting event, field trip, or private outing in Boston. With experience in helping over 1 million satisfied customers travel across 5 million miles nationwide, we're experts at large-scale group travel all over the United States. Have any booking questions you need answered? Our reservation specialists are available 24/7 at 1-855-826-6770. Give us a call today!
Rent your charter bus now:
1-855-826-6770
You may have seen us featured in: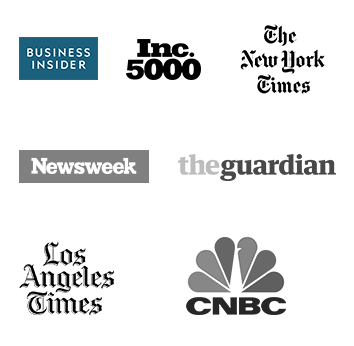 Calculate Rates
from Boston, Massachusetts
Last Minute
Prices
GOGO Charters Boston

137 Newbury St 6th Fl, Boston, MA 02116, USA

(617) 206-3898
More About Group Travel in Boston
Helpful Bus
Rental Resources