The GOGO Charters Guide to Touring Boston
Need assistance in arranging a group trip to, in or around Boston? GOGO Charters can walk you through the process step by step. Our widespread transportation network includes the standard 18-passenger minibus, 35-passenger motorcoach and a 56-passenger charter bus. If you choose to go for non-traditional sizes, we recommend the 24-, 28- and 39-passenger models. Whether you're traveling across the nation or just across town, we've got your transportation needs covered.
When you reserve a bus with GOGO Charters, you have access to first-class amenities such as panoramic windows, free WiFi, climate controlled interiors, TV's with the latest sound systems and more. Feeling overwhelmed? Browse through our guide to charter bus rentals for more information about how group transportation works or call our team at (617) 206-3898 to get instant answers to your questions. Our team is available 24/7 to assist you in every way possible. Finalize your Boston travel plans today!
CALL (617) 206-3898 FOR YOUR PRIVATE BUS IN BOSTON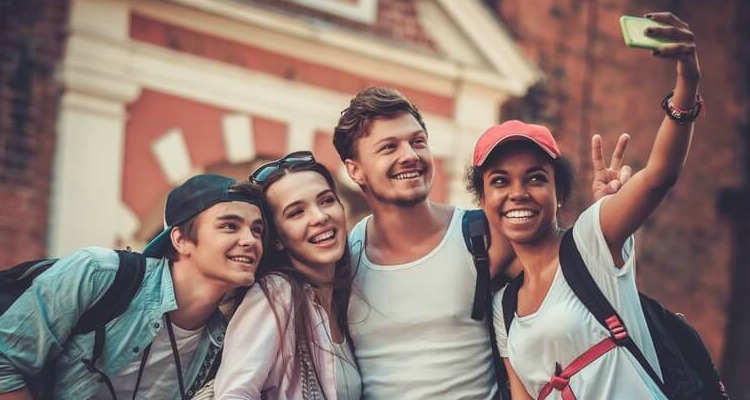 Streamlined transportation in Boston with GOGO Charters
A private coach is affordable and comfortable, no matter how far you'll be traveling. You can enjoy all of the amenities listed above without having to wait endlessly in the security lines or at the baggage carousel at the airport. A professional bus driver will pick you up at your chosen location and will guarantee quick and easy transfers to your Boston hotel or any other destination.
If you're flying into Boston, we'll pick you up from Logan International Airport, Worcester Regional Airport, Manchester-Boston Regional Airport or other public airports nearby. Avoid the long waiting times to find a rideshare; instead, book a bus with us that will operate on your own schedule. Your bus driver will pick you up after your flight lands and will transport you directly to hotels, restaurants, museums or other venues.
Tour Boston's College and University System
Boston's metropolitan area is home to multiple prestigious schools, including Boston University, Harvard University, Boston College, and many more. If you're coming to town for a grand tour of multiple college campuses, let a bus from GOGO Charters transport you seamlessly through every stop on your itinerary. Your driver will take you on a tour of each campus, helping you to familiarize yourself with your potential future home.
Travel in Comfort on Your Boston Field Trip
Rickety, yellow school buses are a thing of the past; choose a modern motorcoach with GOGO Charters for your next field trip. Cool off in an air-conditioned environment while stretching on plush, reclining seats. Watch course-related slides, videos or presentations on the bus television, while enjoying a beautiful view of the surroundings outside. In addition, the presence of on-board restrooms will prevent frequent stops along the way.

Focus on taking your students on a field trip they'll never forget! No matter how far you're traveling, you'll be guaranteed safe and comfortable travel accommodations, thereby ensuring a smooth and efficient trip.

Boston Children's Museum
Address: 308 Congress St., Boston, MA 02210
Phone: (617) 426-6500

Museum of Science
Address: Museum Of Science Driveway, Boston, MA 02114
Phone: (617) 723-2500

Franklin Park Zoo
Address: 1 Franklin Park Rd, Boston, MA 02121
Phone: (617) 541-5466

LEGOLAND Discovery Center Boston
Address: 598 Assembly Row, Somerville, MA 02145
Phone: (617) 702-5593

New England Aquarium
Address: 1 Central Wharf, Boston, MA 02110
Phone: (617) 973-5200
Rent a Shuttle for A Boston Missionary Trip
Thinking of getting your group together for a choir tour, missionary trip, or convention? Put aside all your potential transportation-related worries about splitting your group into separate cars, reimbursing drivers for gas, or risking losing some group members along the way. Instead, all you need to do is lie back, use the free WiFi, play on-the-go games and enjoy the journey that awaits you.

Cathedral of the Holy Cross
Address: 1400 Washington St, Boston, MA 02118
Phone: (617) 542-5682

Old South Church
Address: 645 Boylston St, Boston, MA 02116
Phone: (617) 536-1970

Trinity Church Boston
Address: 206 Clarendon St., Boston, MA 02116
Phone: (617) - 536-0944
Stay Close to Family on Your Boston Vacation
When it comes to organizing transportation for your entire family, things can get overwhelming. Let us streamline transportation at your next family event! We'll help you locate an impeccable bus model and ensure that your driver is always prepared when it's time to head out to your next destination. You'll be able to enjoy your time with family and be provided safe, reliable transportation throughout your event.

Spend the day at Faneuil Hall Marketplace, where you can shop, eat, and stroll together through historic market buildings, or get cultured at the Museum of Fine Arts. Stroll through the Boston Commons or catch a game at Fenway Park-- the city is your oyster! After a day well spent, your personal chauffeur will be ready to drop you off at your humble abode as soon you decide you want to leave.
Prepare Your Own Boston Tour
Familiarizing yourself with Boston is the best way to discover the treasures it holds. Pick and choose the best attractions in Boston and create a DIY tour based on your tastes and preferences. You can always take a picturesque course through the city by placing a request beforehand. This is a great way to utilize the large, panoramic windows and enjoy Boston from the comfort of your seat.
Simplified Group Travel with GOGO Charters
Ready to book your trip in and around Boston? You can rely on us for your group travel accommodations for your upcoming private vacations, field trips, sports games, corporate meetings and fancy weddings in the Massachusetts area. With experience in helping over 1 million satisfied customers travel across 5 million miles nationwide, we're experts at large-scale group travel all over the United States. If you want to venture outside the state, we also provide buses to New York state, New Jersey, Pennsylvania and more. Call us at (617) 206-3898 today for a free, no-obligation quote!
Rent your charter bus now:
1-855-826-6770
You may have seen us featured in: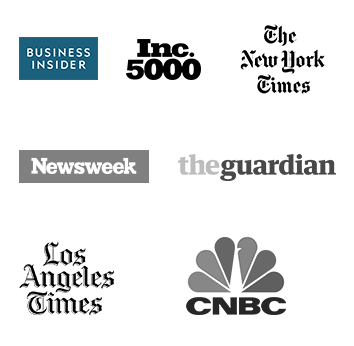 GOGO Charters Boston

137 Newbury St 6th Fl, Boston, MA 02116, USA

(617) 206-3898
More About Group Travel in Boston
Helpful Bus
Rental Resources
Latest
Blog Posts