How to Plan a Successful Campus Tour of Boston's Top Colleges
Each year, we partner with schools and community organizations around Massachusetts to plan campus tours for their students. They receive quality transportation, professional drivers, and attentive customer service.
This year, we've gone one step further to make your trip run even smoother. We talked to five of Boston's top colleges to learn everything there is to know about group tours on their campuses.
Boston University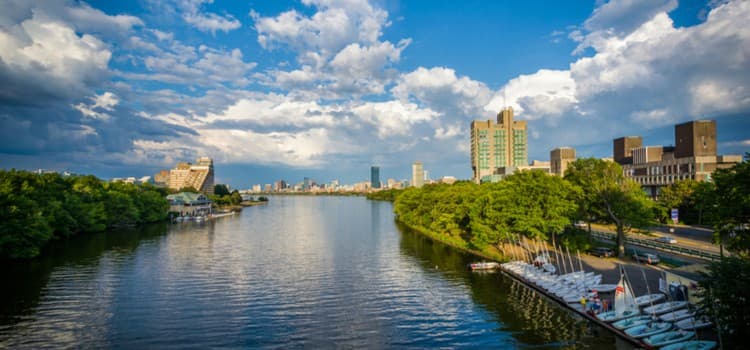 Overlooking the Charles River, Boston University's campus is home to nearly 18,000 students. With a student to faculty ratio of 10-to-1, the school offers students a highly-personalized education.
Due to the COVID-19 pandemic, in-person on-campus tours are suspended. For future reference, the university welcomes groups of 10 to 50 students to schedule a tour by filling out their request form or by calling admissions at 617-353-2300. Group tours are conducted by a current BU student and are available for high school sophomores, juniors, and seniors only. Schedule your visit at least three weeks in advance to ensure availability.
Your bus driver can drop students off outside the visitor's center at 233 Bay State Road. Though the university doesn't have guest bus parking on campus, your driver can park off-campus and meet you back at the visitor center at the end of the tour.
Massachusetts Institute of Technology
Visit the Massachusetts Institute of Technology in Cambridge to learn about its prestigious academic programs, admissions process, and campus life. Students who are interested in science, engineering, and research will especially benefit from visiting their campus.
On-campus tours are suspended due to the global pandemic, but you can plan and schedule a self-guided tour for your group. For future reference, when you book a visit, your students will receive a 75-minute tour which includes the Stratton Student Center, Zesiger Athletic Center, and Kresge Auditorium.
MIT will waive the tour fees it's booked by a teacher or school counselor. There are specific times of the year when campus visits can not be accommodated, so read their guidelines carefully before requesting a date.
At 84 Massachusetts Avenue, your driver can safely let students off the bus. When you partner with a company like GOGO Charters, you won't have to worry about finding parking. We'll ensure that your driver knows where to park so that you can focus on your upcoming trip.
Harvard University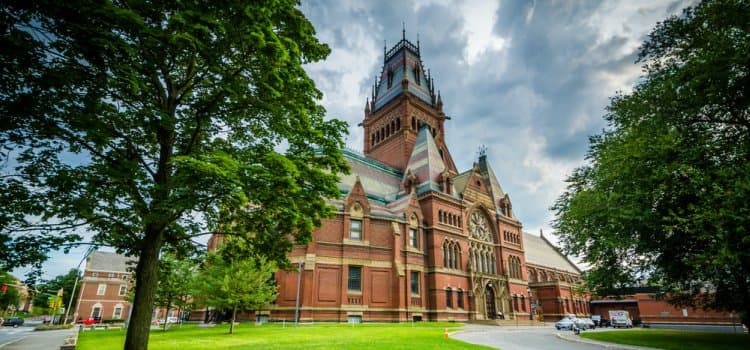 Harvard is one of the top Ivy League schools in the country and typically has tours available for groups from 15 to 100 participants. However, due to the global pandemic, all public and private campus tours are suspended.
For future reference, you can schedule a tour in advance through the Harvard University Visitor Center. Once you arrive in Cambridge, ask your driver to drop students off at Mt. Auburn Street between Holyoke Street and Plympton Street. Tours begin at the Harvard Information Center and are led by current students.
Your guide will use their personal experience at Harvard to teach students what to expect. They'll also be available to answer questions about housing, admissions, financial aid, extracurricular activities, and more.
Northeastern University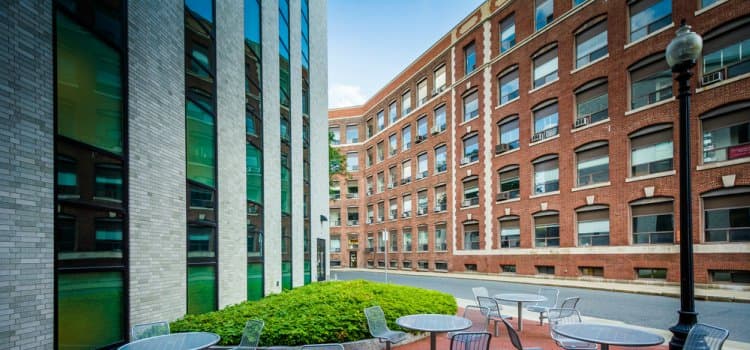 Students who attend Northeastern University have a unique opportunity to learn from real-world experiences. Over 90% of undergraduates complete co-op programs during their four years at the university.
High school and college transfer students can book group tours through the Office of Undergraduate Admissions. Request a tour at least two weeks in advance, and contact the school if your group has over 40 participants.
The tour begins at the Visitor's Center at 40 Leon Street, and your driver can drop students off on Forsyth Street near Ruggles Station.
Boston College
Groups of 10 or more participants can tour Boston College's campus to see its beautiful Gothic architecture and learn more about the school. Schedule your tour two weeks ahead of time on Tuesdays, Wednesdays, and Thursdays.
The Eagle Eye Campus Visit, which lasts two hours, includes an information session and campus tour. A current student will show participants around the school and answer any questions they may have.
The school's staff suggests that buses unload on their lower campus, which is a short walk from their office at 140 Commonwealth Avenue. Your driver may park at Boston College's Newton campus a mile away and return for pickup after the tour.
No matter the size of your student group, we can easily accommodate you with a modern, reliable coach. Schedule your bus transportation today by calling our reservation specialists at 1-855-826-6770.
Tags In
Do you need to rent a charter bus?
Do you need a long-term shuttle service?
We offer contracted shuttle services for businesses, schools, hotels, and more. Contact our experts at 1-844-897-5201 to discuss your long-term transportation plans.