The Best Transportation For Texas's Playoff-Bound High School Football Teams
The Texas high school football season has come to a close, and the state playoffs are underway. Over 300 teams compete annually or the state title, with many of them traveling hours on end to meet their competitive matches.
Make sure you reserve a charter bus to simplify the commute and transport your athletes, coaching staff, and trainers to and from games. If you're not sure what the potential benefits of riding on a charter bus instead of a school bus are, check out a few of the top reasons below: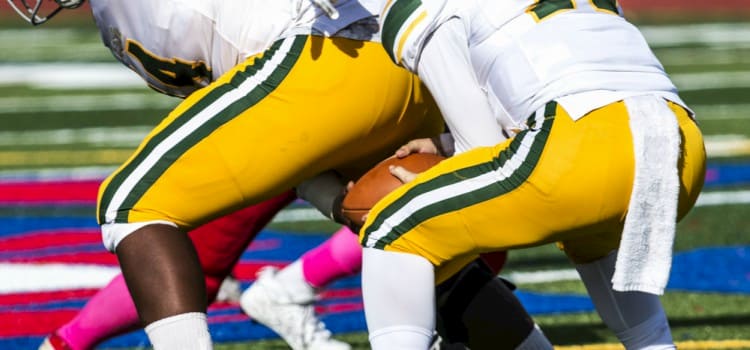 1. Transport Your Team with Fewer Vehicles
The average high school football roster has 50-70 players. Add in coaches and a  training staff, and you've easily got around 100 passengers that require accommodation. Instead of cramming everyone on school buses, reserve a few modern charter buses and simplify your journey. When using a standard school bus for transportation, you typically need 3-4 buses to fit everyone, while you'll likely only need two charter buses maximum to transport your team.
TRANSPORT TIDBIT: For schools that lack the space to store school buses, charter buses are the perfect alternative. Charter buses are stored at a separate lot and arrive directly at your chosen pick up point
2. Store Team Supplies in Luggage Bays
Team equipment–which can include shoulder pads, helmets, footballs, cleats, water bottles, tape, first-aid kits, and ice packs–is not always easy to fit on a school bus, especially in bulk. Don't try to cram everything overhead or under the seats; when you reserve a charter bus, you can request luggage bays that easily fit all of your team's equipment. Everything is stored underneath the bus, out of the way of your players and staff.
3. Minimize Pit Stops with a Personal Restroom
State playoff matchups can having you traveling hundreds of miles to meet the competition. When riding in a school bus, you'll probably ask your driver to make several restroom stops. However, if you reserve a charter bus with a built-in lavatory, you're able to eliminate unnecessary restroom stops and drive directly to the field.
4. Study Plays with DVD Players and Flat-Screen TVs
Every second of preparation counts when you're heading into the biggest game of the season. Give your players the opportunity to study the opponent a bit longer by requesting a DVD player and flat-screen TVs for your bus. Pop in a DVD of the most important plays to learn, and let your players get one last look at the competition before game time.
TRANSPORT TIDBIT: Buses equipped with WiFi also give students the ability to work on homework and study for upcoming tests while commuting to the game.
5. Relax in Comfort with Plush Seats and Added Legroom
It's important that your players and coaches are as loose as possible before the big game. Adjust the built in heating and air-conditioning systems so your players can stay comfortable and hydrated, and request plush seats and extra legroom so your team can spread out and relax during the ride to the stadium.
TRANSPORT TIDBIT: Players are typically more rested and energized when riding charter buses, because these buses have softer seats and room to store food. Because school bus drivers may be booked for several other pickups in one day, a charter bus provides greater accessibility, as your driver is assigned specifically to you.
6. Plot the Fastest Route with Your Driver
When you ride with GOGO Charters, you're assigned a driver that knows the area better than most. Your driver will personally find the fastest, most efficient route to your destination, no questions asked. Shave some time off the commute and show up to the stadium early so your players have more time to stretch, warm up, and walk through plays.
TRANSPORT TIDBIT: High school football teams typically book charter buses for playoff games and trips longer than 1.5 hours. While school buses typically only reach a maximum of about 60 mph, charter buses are able to reach speeds of 80 mph on Texas interstates.
7. Ride in Style
Riding in a charter bus during the playoffs gives your team a more official, impressive appearance. When you show up to the game, your competition will take you more seriously when you arrive in a shiny, cutting-edge transportation solution.
TRANSPORT TIDBIT: Charter buses represent success, providing a feeling of accomplishment and excitement for players and community members. When your team looks good, they play good, and players riding into the playoffs should feel proud of their achievement.
Reserve a Charter Bus for the State Playoffs
Your team deserves the most comfortable, reliable transportation possible during the high school football state playoffs. Move past school buses and start relying on charter buses to get your players and staff to and from these important games. Call GOGO Charters at 1-855-826-6770 to learn more about how we can assist in your team's transportation during the playoffs.
Do you need to rent a charter bus?
Do you need a long-term shuttle service?
We offer contracted shuttle services for businesses, schools, hotels, and more. Contact our experts at 1-844-897-5201 to discuss your long-term transportation plans.