Private Bus Rentals in Los Angeles
Planning a group trip into Los Angeles? A bus from GOGO Charters is the perfect way to keep your group together while traveling around the city. We offer a wide selection of bus rentals, ranging in size from 18-passenger mini buses to 56-passenger full-size charter buses. With over 5 million miles logged across the United States, we're experts at getting your group from point to point quickly and efficiently. For all of your bus-related questions, call our reservation specialists any time at 1-855-826-6770.
CALL 1-855-826-6770 FOR YOUR PRIVATE BUS IN LOS ANGELES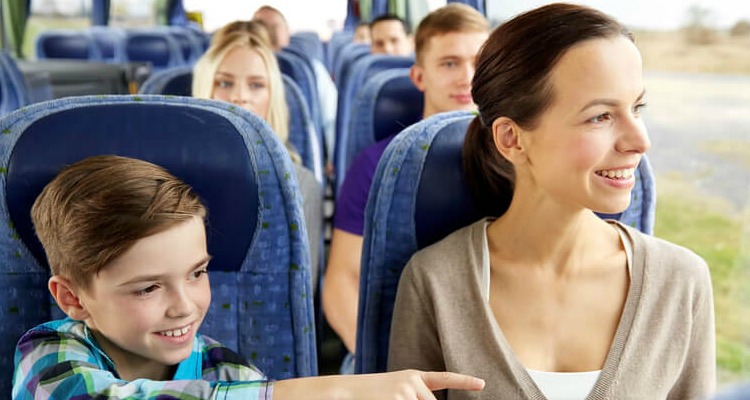 Buses are a great way to travel in comfort and save money on airfare. With amenities such as reclining seats, air conditioning, on-board TVs and WiFi, and on-board restrooms, you'll ride comfortably while your driver takes you right up to your destination.
However, if you still prefer to fly, GOGO Charters can send a bus to LAX or any other local nearby airports to pick you up and take you right to your hotel or other destination. For groups big or small, we'll be your personal airport transfer service.
Don't worry about relying on public transportation, separating your group with rideshare apps, or navigating unfamiliar city streets; enjoy your time together in LA with a private bus. We'll leave when you're ready and take you wherever you want to go on your time. You can even rent a minibus to act as a shuttle between multiple venues on your trip, such as between your hotel and a nearby convention center. Wherever you go, you'll be in control.
For newcomers and seasoned travelers alike, a charter bus is the perfect way to experience all that Los Angeles has to offer. Call us today at 1-855-826-6770 for a free, personalized quote!
Tour LA's Best Colleges and Universities
Home to a number of fantastic universities, including University of Southern California, UCLA, and more, LA is a great place for spending the day taking college tours. Book a private bus for you and your friends, craft an itinerary of campuses you'd like to visit, and enjoy a personalized tour from an experienced driver. You'll become familiar with each campus, stopping at local restaurants and attractions along the way while you get to know your future home.
Take a More Comfortable Field Trip
Instead of traveling on an old, uncomfortable school bus, schedule a charter bus to transport you, your students, and your chaperones comfortably through Los Angeles. Buses booked through us for school events are always certified by the state of California's SPAB regulations and are operated by SPAB-certified drivers, ensuring that they're as safe as possible for transporting school students.
Take your students over to the California Science Center, where they can view the Space Shuttle Endeavor and numerous other unique traveling exhibits. Afterwards, take a walk through the center's Exposition Park for a nice break from sitting at school all day. Whether you're putting together a quick day trip or a multi-day event, a charter bus will keep you comfortable while you travel around the city.
Communal Church Trips in Los Angeles
Instead of splitting up your group and driving separately, rent a bus from GOGO Charters for your next church event. Everyone will be able to socialize on the road while your driver transports you and your group into the city and right to your hotel or convention center. In between events, take your bus to a nearby restaurant or museum for more group activities!
Family Reunions with a Charter Bus
Charter buses are perfect for family reunions in Los Angeles. Traffic can get hectic, so instead of making everybody rent separate cars, keep everyone together on a comfortable, modern bus while your driver worries about the traffic. Your bus can take you from your hotel to restaurants, parks, and other local attractions, perfect for spending family time together.
Hop in your minibus and take your family over to Universal Hollywood Studios for a day immersed in your favorite movies, or head over to the Exposition Park Rose Gardens for a beautiful walk through this 7-acre sunken garden. Your bus will be ready and waiting to pick you up when it's time to set out to your next destination.
Day Trips out of the City
Take your bus out on a day trip from LA to Disneyland in Anaheim or out to Monrovia Canyon Park in the San Gabriel Mountains. You'll travel in comfort while you socialize with your group on the bus, and your driver will be able to make any stops along the way. When you're finished, your driver will bring you right back into LA on your time.
Personalized Driving Tours
Take in the city with a personalized driving tour from your GOGO Charters driver. Cap off a day of sightseeing or familiarize yourself with LA from the comfort of your bus— your driver will be able to take you past every LA attraction on your itinerary while you relax and enjoy the view.
Simplified Transportation with GOGO Charters
No matter where your travels take you in Los Angeles, you can rely on GOGO Charters for a smooth and enjoyable group trip! We're experts at large-scale group transportation across the United States for weddings, corporate events, sporting events, and more.
If you're stressed about transportation logistics for your next group trip, call us any time at 1-855-826-6770 and let us do all of the hard work for you. Our reservation specialists are available 24/7 and are always happy to help.
Rent your charter bus now:
1-855-826-6770
You may have seen us featured in: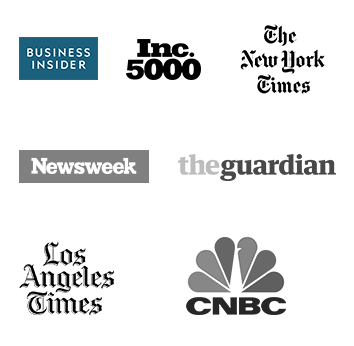 Gogo Charters Los Angeles

Los, Angeles, California

(323) 373-3085
More About Group Travel in Los Angeles
Helpful Bus
Rental Resources
Latest
Blog Posts