Fun Places to Social Distance in Los Angeles
Although many places in Los Angeles remain closed, outdoor spaces like beaches, parks, and farmers' markets have begun to reopen. That means if your virtual schooling pod or large family needs to get outside, you can do so while following social distancing regulations.
GOGO Charters is here to help. Whether you need a clean, sanitized minibus to take you to local splash pads or to a botanical garden, you can give us a call at 323-373-3085. We'll provide a vehicle that's large enough for passengers to sit apart from each other and the driver, and the driver will wear a mask while they take you to your destination. And what will that destination be? Here are some of our favorite options.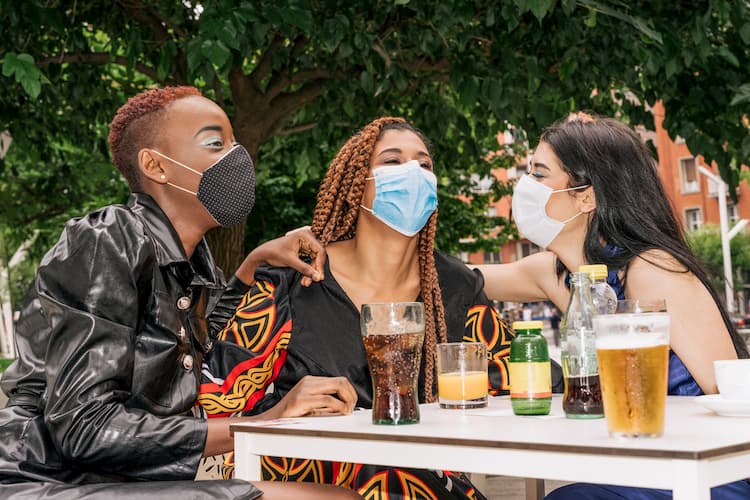 Los Angeles County Beaches
LA has more than a dozen official city beaches, and they've opened back up for active use, including swimming, surfing, walking, and biking. That said, as of this writing people aren't allowed to lay out on the beach or to have a picnic, and you'll need to wear a face mask when you aren't swimming. But if your kids have been dying to get out of the house and move their legs, the beaches are perfect options.
Charter bus parking: Paid parking lots are now open at almost all LA public beaches. However, if your bus won't fit in the lot, your driver can drop you off and find street parking.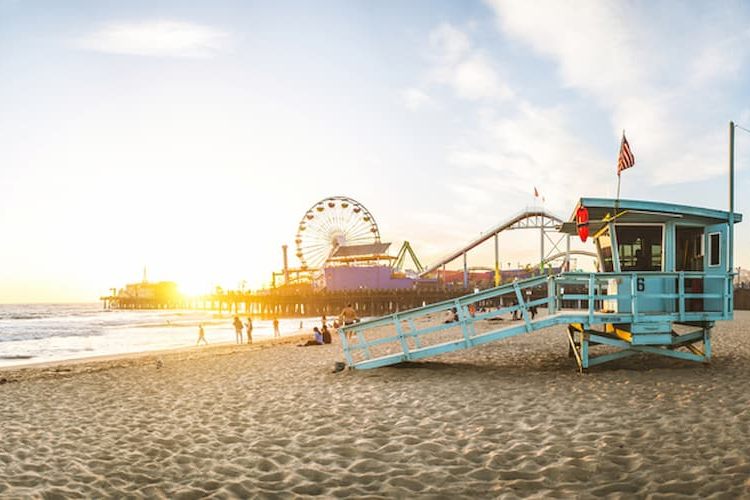 Marina del Rey
If your family or group of close friends wants to be out on the water, but everyone is tired of simply swimming, head to Marina del Rey. LA's peaceful marina offers stand-up paddleboard, kayak, and jet ski rentals. Paddleboarding and kayaking are great options for groups who want to stay active, while jet skis offer a more adventurous day on the water.
Most of the shops that rent equipment have now opened and implemented sanitation procedures for all of the equipment. Make sure you still follow all distancing requirements while you wait for your equipment and while you're out on the water, and consider going at a time when the marina isn't super busy, like on a weekday afternoon.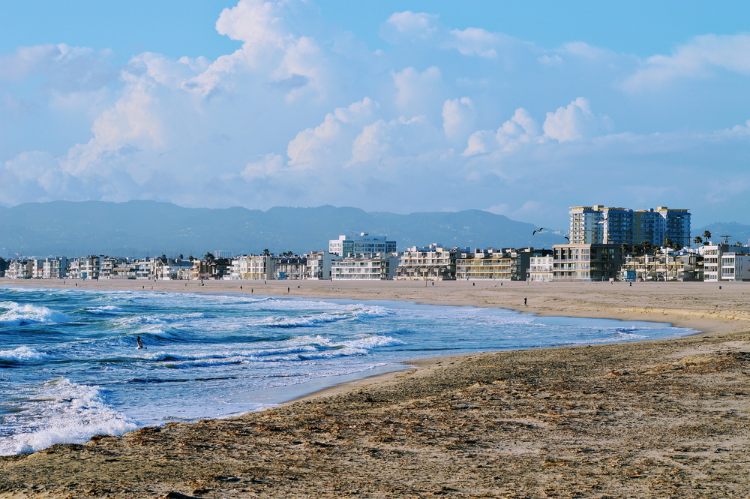 Charter bus parking: Because this area is busy, there are plenty of public parking lots where your bus can park for a fee.
Address: 4701 Admiralty Way, Marina Del Rey, CA 90292
Los Angeles County Splash Pads
More water activities! (It's LA, after all—in spring, summer, or even fall, you probably need to cool off.) LA County has 18 splash pads located in public parks, with fascinating structures like ships, flowers, and tunnels to dump water on your kids. Kids aren't required to wear masks while they play in the water, but adults need to while supervising them, and adults should also sit six feet apart.
The splash pads are always one of LA's most popular attractions, and they're super fun for children doing virtual learning or home-schooling. However, they aren't allowing large groups at this time, so make sure you take a smaller group that can fit in a van rather than a large one that requires a full-size bus.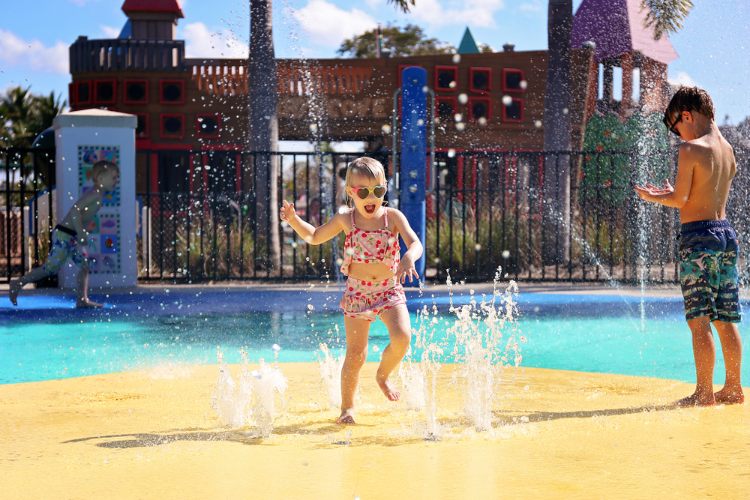 Charter bus parking: Some of LA's parks have designated public parking where your charter bus can wait for you. At others, your bus will need to drop you off and then find parking in a public lot farther away.
Los Angeles County Parks
Los Angeles State Park and Rio de Los Angeles State Park are now open for jogging, bicycling, wheeling, or hiking. Though the parks don't allow picnicking or lounging, you'll find plenty of great places to get exercise while surrounded by verdant grass, trees, and views of the Los Angeles skyline. Both parks also have accessible entrances and paths so people with disabilities can enjoy the space.
If you need an ADA-accessible bus, just let us know when you make your reservation. GOGO Charters can provide buses with wider aisles, wheelchair seating, and wheelchair lifts to help you take your group to parks around Los Angeles. We also offer common-sense amenities to keep everyone more comfortable, like reclining seats and climate control.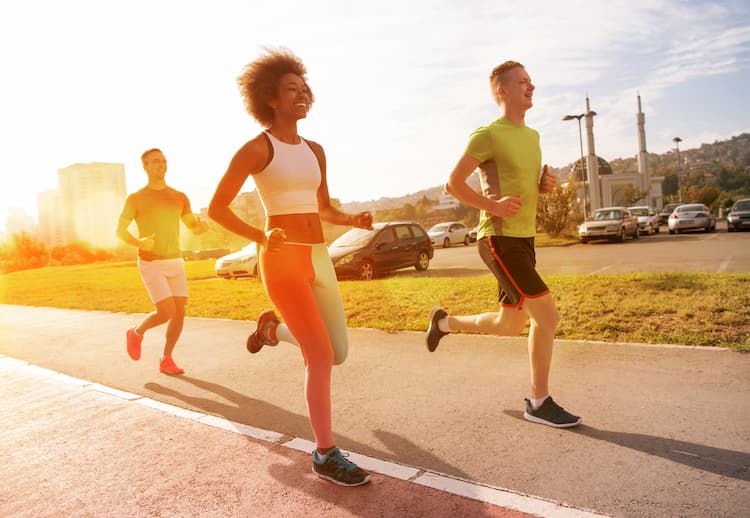 Charter bus parking: Because both of these state parks are in downtown LA, they don't have on-site parking. However, there are paid public lots throughout the area.
Sandstone Peak
Sandstone Peak is the highest point in the Santa Monica mountains, and the Mishe Mokwa Trail to the peak is now open. That said, this point lies at a high elevation (3,111 feet above sea level), and the path covers about 6.25 miles, so this isn't a good hike for young children or people with mobility-related disabilities. But the trail is ideal for people who are physically fit and craving an outdoor workout, and your group will be rewarded with stunning views of the mountains and Los Angeles.
Charter bus parking: Sandstone Peak trailhead parking lies on Yerba Buena Road, about one mile past Circle X Ranch in Malibu.
Address: 12860-12896 Yerba Buena Rd, Malibu, CA 90265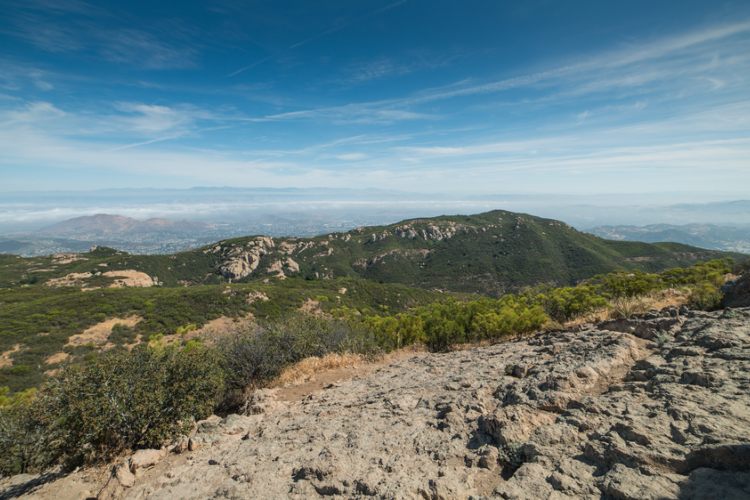 Descanso Gardens
Descanso Gardens spans 150 acres, and they've implemented a system where everyone must book advance tickets for a specific block of time in order to visit. This makes it easy to social distance, and Descanso is truly a beautiful spot to take your group. The flowers in these lush gardens vary seasonally, but summer showcases the gardens' famous roses, while fall features the last of the roses as well as camellias, toyon berries, ginkgos, and fall leaves.
Charter bus parking: Descanso Gardens has its own parking lot where you can leave your charter bus or minibus.
Address: 1418 Descanso Dr, La Cañada Flintridge, CA 91011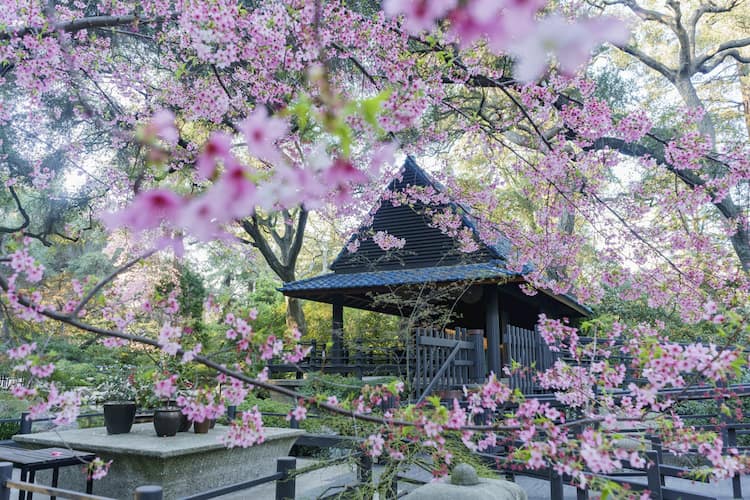 Los Angeles County Arboretum & Botanic Garden
Descanso Gardens isn't the only place in the Los Angeles area that you can find acres of trees and beautiful flowers. The Los Angeles County Arboretum, like Descanso, offers pre-reserved, timed slots to help you stay away from crowds as you relax in nature. The gardens also offer socially distanced activities, like yoga and forest bathing (a practice that originated in Japan of walking among quiet trees to reduce stress).
The gardens here include the Water Conservation Garden, Rose Garden, Garden for All Seasons, and Aquatic Gardens. The paths through the gardens are wheelchair accessible, so everyone can enjoy the fascinating plants and water features.
Charter bus parking: The garden has a large lot where you can park your charter bus.
Address: 301 N Baldwin Ave, Arcadia, CA 91007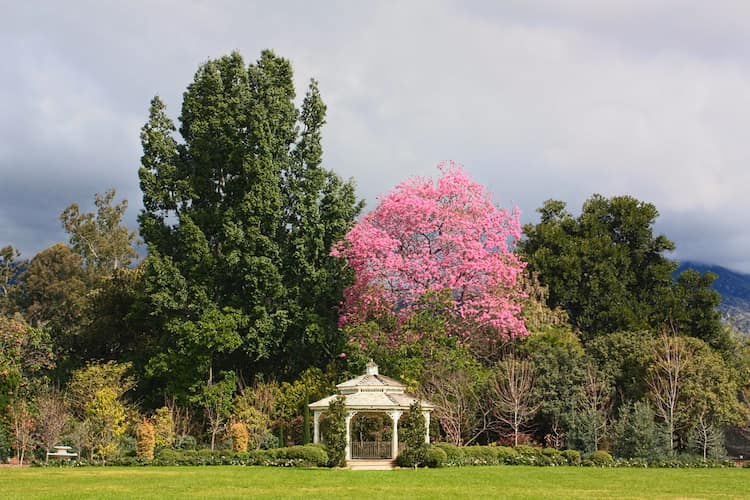 The Original Farmers Market
One of the most famous outdoor food markets in the U.S., The Original Farmers Market in West Hollywood, has reopened with social distancing measures in place. Grab your masks and stroll among booths selling fresh produce, meat, and dairy. You'll also find restaurant booths serving coffee, ice cream, barbecue, salad, and pizza. Once you and your family have picked out your food, sit down at an outdoor table away from other groups to enjoy it.
Charter bus parking: Because the Farmers Market is in the busy West Hollywood area, you won't find any dedicated parking. But public paid lots are available nearby.
Address: 6333 W 3rd St, Los Angeles, CA 90036
Somis Farm Center
Another great destination for groups of kids who are homeschooling or learning virtually together, the Somis Farm Center offers pick-your-own fruit fields all year round. In winter you'll find tangerines, while spring brings strawberries. When summer comes you can pick blueberries, raspberries, and blackberries, and the raspberries and blackberries stick around until fall.
Picking sessions are available from 9 a.m. until 5 or 6 p.m., and admission to the fields costs only $3 per person. Children aren't required to wear masks the entire time they're picking, though we would recommend they do so, but all groups are required to stay two rows apart in the berry patches.
Charter bus parking: The Farm Center has its own free lot where your bus can park.
Address: 5696 Los Angeles Ave, Somis, CA 93066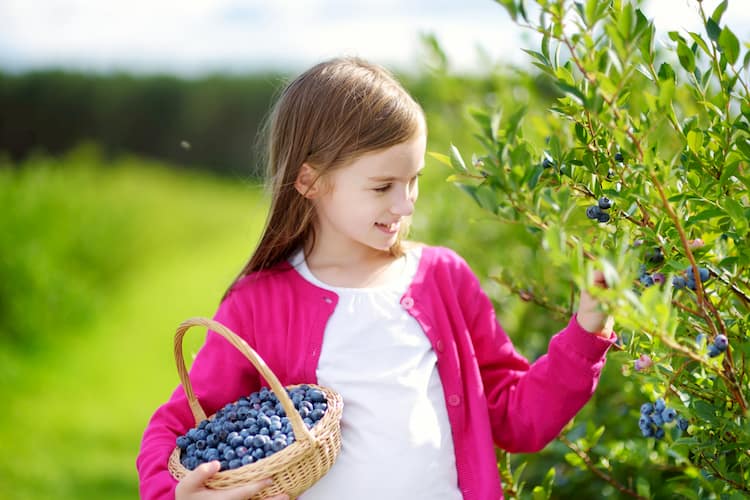 Street Food Cinema Drive-In Movies
Missing the movies? Street Food Cinema hosts drive-in movies and food trucks at venues throughout the LA area. Three of the most frequently-used venues lie in Glendale, Simi Valley, and Malibu. Once you check the schedule and pick a venue, you can catch classics like Love & Basketball and The Big Lebowski or more recent hits like Zootopia and La La Land from the safety of your car. Although it may be hard to see the screen from a full-size bus, you should have no trouble doing so from a sprinter van that can hold your family or close friends.
Charter bus parking: Your small bus or van will park in one of the spots next to other cars so you can watch the movie.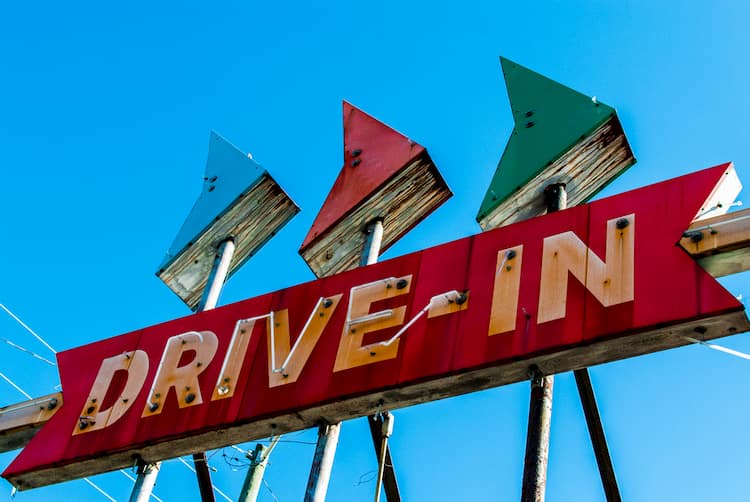 Plan a Socially Distanced Outing in Los Angeles
If you want to take your group of students or family on a socially distanced adventure in LA, GOGO Charters can help. Give us a call at 323-373-3085 to rent a minibus or sprinter van for your next small-group outing in the City of Angels, and we'll provide you with a clean, sanitized vehicle where your group and your driver can all wear masks. When you're ready to get back outside, GOGO Charters is ready to help.
Tags In
Do you need to rent a charter bus?
Do you need a long-term shuttle service?
We offer contracted shuttle services for businesses, schools, hotels, and more. Contact our experts at 1-844-897-5201 to discuss your long-term transportation plans.