Here are just a few of the companies we've worked with: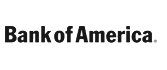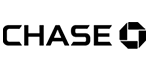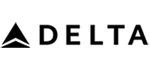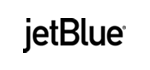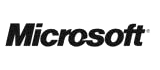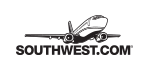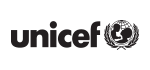 New Jersey Minibus & Charter Bus Rentals
If you've ever driven around New Jersey, you know the Garden State has some of the toughest roads and drivers in the country. Large groups traveling for occasions like vacations and business conferences likely won't want to deal with all the travel stressors in New Jersey, especially if they're hitting the road in a caravan.
A GOGO Charters bus rental will be spacious enough for groups of all sizes and include a professional driver to handle the navigation and traffic. Book a minibus for your group casino trip in Atlantic City or reserve a full-sized charter bus for your scout troop field trip in Newark. Leave the transportation up to us while you enjoy your New Jersey trip. Just call (201) 258-7022 with your trip information, and a rep will walk you through how to rent a charter bus and get you a personalized quote.
CALL (201) 258-7022 FOR CHARTER BUSES IN NEW JERSEY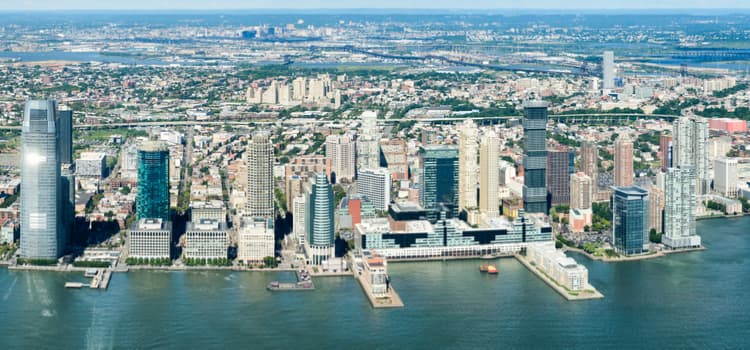 Business Event Transportation in New Jersey
Although New York sees many more international business events, New Jersey also has modern convention centers for industry conferences and trade shows. Booking a charter bus service for your event attendees can help ensure everyone arrives on time without the hassle of dealing with on-site parking. Instead of being stuck on Route 4 while trying to get to Paterson, event attendees can sit back in a charter bus's reclining seats and prepare for their day with onboard WiFi and power outlets.
Employee Shuttle Services Across Jersey
Is your New Jersey company holding a social event like a happy hour or a holiday party? A private employee shuttle is a great way to transport everyone to off-site events with ease. With a private shuttle, you won't have to worry about organizing parking for all of your employees. Everyone can hop on a charter bus operated by a pro driver and ride to riverfront happy hours in downtown Jersey City or fun team-building days in Atlantic City.
GOGO Charters can even provide daily employee shuttles to and from your office. Whether you need recurring shuttles to your Jersey office or shuttles to help your NJ employees commute to your NYC company, GOGO Charters can easily handle the transportation. Giving your employees a shuttle to and from work will allow them to relax, rather than having to take on hectic traffic.
Sleek New Jersey Wedding Shuttles
Planning a wedding is exciting but can also be stressful when you have a long guest list. You have to figure out seating arrangements, guest arrivals, and parking. Venues like riverfront Maritime Parc in Jersey City are stunning locations for a wedding, but parking may get tight with so many visitors at nearby Liberty State Park.
Reserving a wedding shuttle is an easy way to keep your guests from having to circle parking lots and inevitably arrive late after battling traffic. From big waterfront weddings in Jersey City to small services in quaint towns like Asbury Park, GOGO Charters can provide modern shuttles for weddings of all sizes. Rent a minibus for your small wedding or a fleet of full-sized motorcoaches for your extravagant service. Your GOGO Charters rental expert can help you pick the perfect vehicles and onboard amenities for your special day.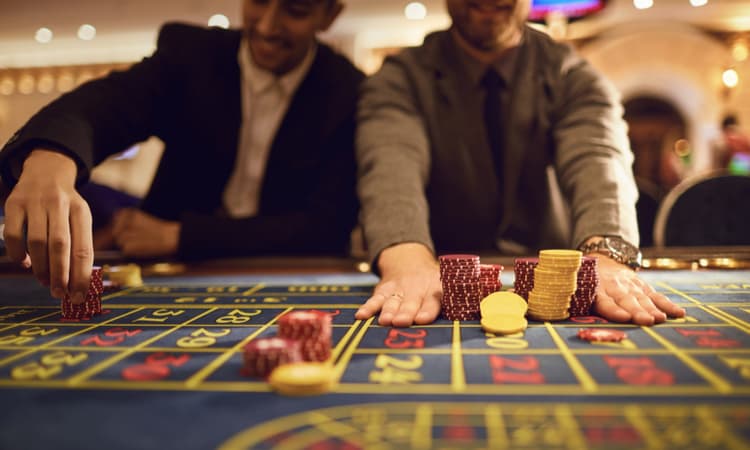 Book a Ride for Your Bachelor or Bachelorette Party
Las Vegas may be a top choice for bachelor and bachelorette party-goers, but when you're on the East Coast, Atlantic City is a great option too. Hit the boardwalk, beach, and waterfront casinos with your closest friends while a pro driver handles how you get there. Hop on a private minibus and shuttle between upscale spots like Caesar's Atlantic City and Borgata Casino. Don't worry about designating drivers or stress over parking several vehicles. With a private bus rental, you'll have a spacious ride and built-in DD for the entire evening.
Safe Educational Trip Transportation
New Jersey has field trip opportunities for visitors of all ages. Elementary school students can learn about aquatic life at Camden's Adventure Aquarium, and older students can enjoy a thrilling day at Six Flags Great Adventure. Educators, scout troop leaders, and summer camp coordinators can count on GOGO Charters for a safe ride to New Jersey field trip destinations.
School buses are a go-to mode of transportation for field trips, but they aren't always comfortable. Instead, consider a modern charter bus with amenities like WiFi, TVs with DVD players, and reclining seats. Students or campers won't have to sit in warm and sticky (or freezing and hard) school bus seats. Your charter bus will be fully climate-controlled for the most comfortable ride possible.
When you choose GOGO Charters for your students' transportation, rest assured that they'll not only have a comfy ride, but a safe one too! All of the operators and drivers in our network are fully certified and have passed thorough background checks.
College Tours in New Jersey and Beyond
The northeastern United States is home to a long list of prestigious universities that attract students from across the country. Local and out-of-town students alike have dozens of universities to tour. Plan a group tour of New Jersey's top schools like Princeton and Rutgers New Brunswick, or organize a trip to tour universities in New York, Philadelphia, and Boston. Renting a private charter bus will give your tour group the opportunity to build your own schedules and travel on your own time.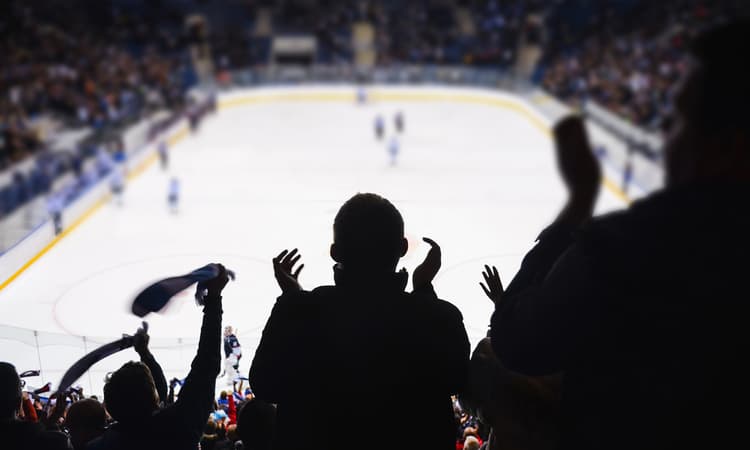 Cheer on Your Favorite Sports Team
Whether you're cheering for the New Jersey Devils, the New York Giants, or the New York Red Bulls, a charter bus is the simplest way to transport your fan club to the game. Organizing tailgate parking can be a hassle when you have dozens of members in your fan club. You likely won't be able to park together, and finding everyone on a crowded gameday can be a disaster. Choose a motorcoach for your entire fan club and all of your tailgating gear. Even if you're headed into the city for a Yankees or Knicks game, we've still got your transportation covered to Manhattan, the Bronx, and beyond.
Spacious Bus Rentals for Local Teams
Are you going to be on the field instead of in the stands? Local sports teams in need of spacious gameday transportation can request a full-sized motorcoach with expansive luggage bays. Your team will have all the space you need for luggage and sports gear while heading to an away game. Players can catch some shut-eye in reclining seats so they'll be rested and ready for a big game.
Private Group Travel with GOGO Charters
From day trips to family reunions, simplify your group event with a private charter bus rental. When you're on a group vacation or attending a special event, the last thing anyone in your group should have to worry about is driving. It can put a major damper on everyone enjoying themselves to the fullest. Spend time with your friends or family onboard a private bus and let your driver take care of your transportation.
Book a New Jersey Charter Bus Today
Getting a charter bus quote will only take a few minutes! Call (201) 258-7022 with your trip details and a GOGO Charters reservation expert will get you a personalized quote. Our team of rental experts are available 24/7 to help you book your bus in New Jersey!
Rent your charter bus now:
You may have seen us featured in: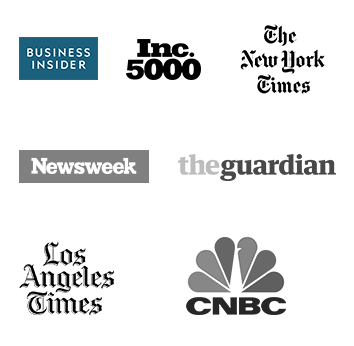 Calculate Rates
from New Jersey, US
Example Prices
Helpful Bus
Rental Resources
Latest
Blog Posts