Here are just a few of the companies we've worked with: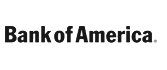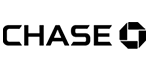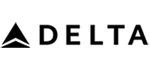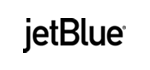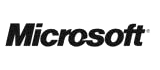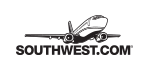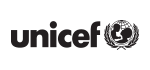 CALL 1-855-826-6770 FOR CHARTER BUSES TO THE STATUE OF LIBERTY
Visit the Statue of Liberty with a Group
The Statue of Liberty was dedicated to the U.S. by France in 1886 and quickly became a beacon of hope for millions of immigrants entering the country through Ellis Island. Today, Lady Liberty welcomes around 3.5 million visitors every single year. It's a popular location for solo travelers but also for large groups like community organizations and scout troops, privately-organized tour groups, academic classes, and even companies looking for an off-site adventure.
You can view the statue from several places, including Manhattan's Battery Park, Jersey City's Liberty State Park, and the Staten Island Ferry. Although viewing the Statue of Liberty from afar can be dazzling especially with the Manhattan skyline as a backdrop, there's no better way to experience it than getting up close and personal!

How to Travel Around NYC
New York City's public transportation system is one of the most efficient in the country. Many visitors choose to take the train or bus along with opting for taxis and rideshare services at times. But what if you're traveling with a dozen or two people? Well, finding a rideshare service to accommodate large groups can be tough, and navigating public transport may get tedious, especially if you're unfamiliar with the system.
So what is the most efficient way for large groups to see NYC's top attractions like the Statue of Liberty? A private motorcoach is one of the best travel options for large groups in need of comfortable transportation that fits their size and travel needs. At GOGO Charters, we personalize all of our group transportation services to your unique trip.
Need a minibus for your airport transfer from JFK? We've got that covered. Or maybe you need a full-sized charter bus for your big trip to the Met? No worries: we can handle that too. We'll be sure you have a smooth ride to and from the airport, your hotel, and the city's must-see destinations.
If you want to make your group trip even better, ask your reservation specialist about booking a charter bus with additional amenities. Travel at your leisure in a motorcoach equipped with WiFi and power outlets to keep you connected on the road, TVs with DVD players to pass the time stuck in NYC traffic, and comfortable reclining seats to let you stretch out and relax after a long day of exploring.
Now let's get into group travel details for your next Statue of Liberty visit!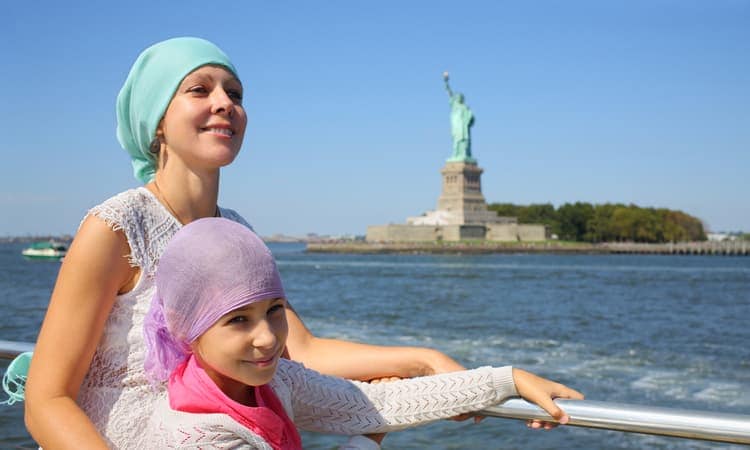 Admission to the Statue of Liberty
Statue Cruise Lines is the only company that offers public ferry access to both Liberty Island and Ellis Island. There are two ferry departure locations, one at Battery Park in Manhattan and one at Liberty Island State Park in Jersey City.
You can choose from four ticketing tiers, all of which include round-trip ferry service, access to the Statue of Liberty grounds and the Ellis Island Immigration Museum, and a multilingual audio tour of both locations. Pedestal tickets allow additional access to the Fort Wood section of the Statue of Liberty's pedestal. Crown tickets offer access to both the statue's pedestal and its crown. Guests interested in learning more about Ellis Island can reserve a ticket that includes a 90-minute Hard Hat guided tour on the south side of the island.
Ticket prices begin at $19.25 for adults, $14 for seniors (age 62+), and $9 for children (ages 4-12). Children 3 years old and under are always free (there are age and height restrictions for crown access.) Hard Hat tours of Ellis Island begin at $54 per person, and guests must be at least 13 years old.
Group Admission Options
Unfortunately, big groups are only able to reserve tickets for general access and pedestal access. Crown tickets are very limited and the space isn't well-suited for a large number of visitors.
Discounts are available for registered school groups and other educational entities. Schools must submit their Group Reservation Request form up to six months in advance to allow plenty of time for verification and payment processes. Community and privately organized groups can submit their Group Reservation Request at any time. It's highly recommended to submit your request as far in advance as possible, especially if you want to reserve pedestal tickets.
If your group is traveling with kids (school-organized or otherwise), be sure you have at least one chaperone (age 21+) for every 10 children. Contact groups@statuecruises.com or 201-432-6321 with any questions prior to your visit.
When to Explore Liberty Island
Since tickets are such a hot commodity, you may be asking "When is the best time to visit the Statue of Liberty?" The Statue of Liberty always has plenty of visitors, but if you're trying to avoid the heavy crowds, try booking your tickets in late fall or winter. No, the weather won't be as enjoyable, but it's your best chance to explore without all your fellow tourists. Spring and summer bring warmer weather for a more pleasant trip—but also bring huge crowds.
A Liberty Island visit should be organized weeks (if not months) in advance. The demand for tickets is so high that visitors often find themselves waiting quite a while for their preferred date and ticket options. If you're solo travelers or a small group, book your general tour tickets at least 3 weeks in advance. If you're looking to secure highly sought-after tickets to tour the observatory in Lady Liberty's crown, you'll need to book these at least 3 months in advance. If you're traveling during peak season (spring and summer), you should consider doubling your booking window.
Once you are able to secure tickets for your visit, add reserving your group transportation to your to-do list. At GOGO Charters, we personalize all of our group transportation services to meet your specific needs, no matter when or where you plan to travel in NYC.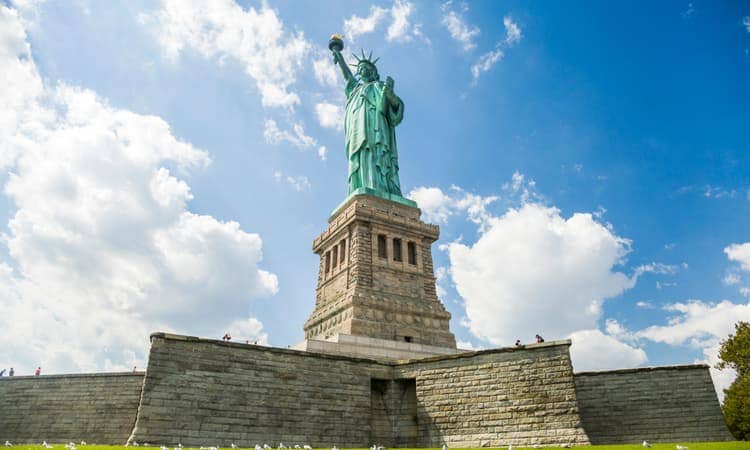 Tips for Visiting the Statue of Liberty
● Use the New Jersey Ferry: Sure, the Battery Ferry is closer to the hustle and bustle of Manhattan, but it's almost always more crowded. Unlike the Manhattan location, the Liberty State Park location in Jersey City has ample parking for your charter bus as well. You'll need to make sure your bus parking is paid for, but your professional driver can handle the rest.
● Get there early: We mean early in every sense. Reserve your tickets for the earliest time possible. The earliest ferry from both locations leaves at 9:00 a.m. You should also arrive at the ferry landing at least one or two hours before departure to get in line. (You'll want a good ferry spot to catch the beautiful NYC skyline views.)
● Give yourself plenty of time: If you're planning to visit both Liberty Island and Ellis Island, give yourself 5 to 6 hours. Many guests spend around 2 or 3 hours at the Statue of Liberty alone.
● Pack light: The Statue of Liberty is a national monument managed by the National Park Service. At such an important structure, security can be tight. Expect airport-style security before you get on the ferry. All bags are subject to be checked. It would save lots of time to skip the bags or bring the smallest option possible. Visitors cannot take personal items up to the pedestal or crown (exceptions are made for cameras, water, and medications.) Storage lockers are available at the security checkpoint for 25 cents.
● Consider guest mobility concerns: If you have passengers in wheelchairs or with other mobility devices, GOGO Charters would be happy to find you an ADA-accessible charter bus. The ferry, island grounds, and the pedestal are wheelchair accessible. Ramps, wheelchair lifts, and elevators can be found in the pedestal lobby and higher levels for visitors with mobility concerns. Levels above the pedestal, including the crown, do not have an elevator. You'll need to climb 162 narrow stairs from the top of the pedestal to the crown. This climb may not be ideal for those with breathing concerns, vertigo, and claustrophobia. Please view the site's accessibility page before visiting.
● Take a ranger-led tour: Stop by the Information Center to check the schedule for guided programs by NPS rangers. The 35-minute tour is free and includes an insightful history of the island and statue. Guests who are deaf or hard of hearing can submit a written request for a tour in American Sign Language at least 2 weeks in advance. Additional ranger-led programs can be organized for school and youth groups.
See More of New York City
Is this your group's first trip to the Big Apple? Consider grabbing a NYC CityPASS to see several essential attractions (including the Statue of Liberty) for a discounted price. You'll get access to six NYC attractions for $132 per adult ticket and $108 per child (ages 6-17) ticket. Children under 6 may qualify for free or discounted admission at each separate attraction.
Over a valid 9-day period you can visit the:
Empire State Building

American Museum of Natural History

Metropolitan Museum of Art

Top of the Rock Observation Deck OR Guggenheim Museum

Ferry Access to Statue of Liberty and Ellis Island OR Circle Line Sightseeing Cruises

9/11 Memorial & Museum OR Intrepid Sea, Air & Space Museum
Grab your CityPASSES, build your itinerary, and leave the transportation to GOGO Charters. We'll ensure you arrive at each location on-time and ready for a day of learning and excitement.
Book Your NYC Charter Bus Today
Booking your ride to the Statue of Liberty ferry is quick and easy. Call our offices anytime at (212) 356-0174 to receive a free, no-obligation quote customized to your trip. We'll just need details like your group size, your travel dates, and any special amenity requests. Have a few questions about how rentals work? Check out our handy rental guide and charter bus pricing guide before calling in for your quote! Once you're ready to book, you can put down a deposit and reserve your charter bus.
Rent your charter bus now:
You may have seen us featured in: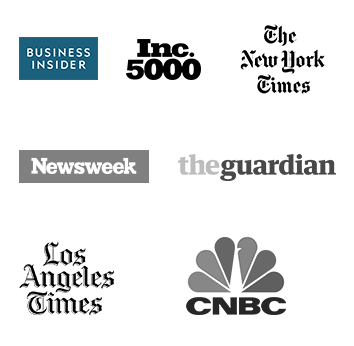 Latest
Blog Posts