Here are just a few of the companies we've worked with: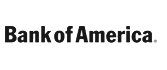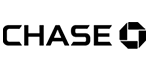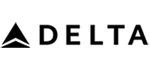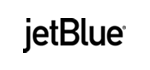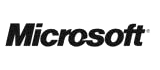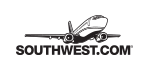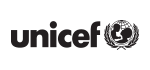 About the National 9/11 Memorial and Museum
CALL 1-855-826-6770 FOR CHARTER BUSES TO THE 9/11 MEMORIAL AND MUSEUM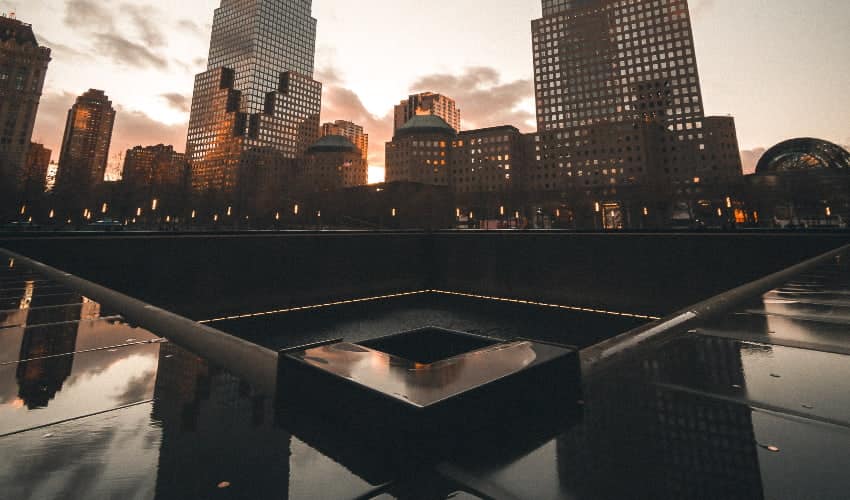 Image courtesy of Jericho Cervantes on Unsplash.
After the devastating fall of the World Trade Center Twin Towers on September 11, 2001, Ground Zero was slowly transformed into a memorial site. On the tenth anniversary of the event, the National September 11th Memorial was dedicated at the site of the fallen Twin Towers. The memorial is made up of two twin reflecting pools containing the world's largest man-made waterfalls and the engraved names of each life lost that day. A few years later, the accompanying museum was opened on May 15, 2014. The exhibits focus on telling the history of the attacks and the subsequent recovery process.
Getting to the Memorial
The memorial is located on Greenwich Street in Lower Manhattan, just a few blocks from the iconic Wall Street and New York Stock Exchange. As with many areas in the Big Apple, Lower Manhattan is busy all times of day. This can make organizing a big group trip a tricky feat. Many visitors may find it convenient to visit the memorial via subway or bus, but if you're out-of-towners, it may be difficult to navigate public transit. Large groups may also have a hard time ensuring everyone stays together when using public transportation.
Booking a charter bus or minibus rental will not only keep your group together but will also ensure you'll have a comfortable ride. (Being stuck with dozens of people in a packed train car isn't ideal.) Your school class can enjoy a spacious full-size charter bus with WiFi and TVs, or your private tour group can ride stress-free in a minibus with reclining seats and climate controls. Now, that sounds better than corralling everyone on the train.
With GOGO Charters, you'll also have a professional driver who will navigate the roads as safely and efficiently as possible. Don't sweat getting on the wrong train or trying to find your rideshare or taxi in a sea of vehicles. We'll be sure your driver knows your designated pick-up/drop-off locations and arrives with plenty of time to spare.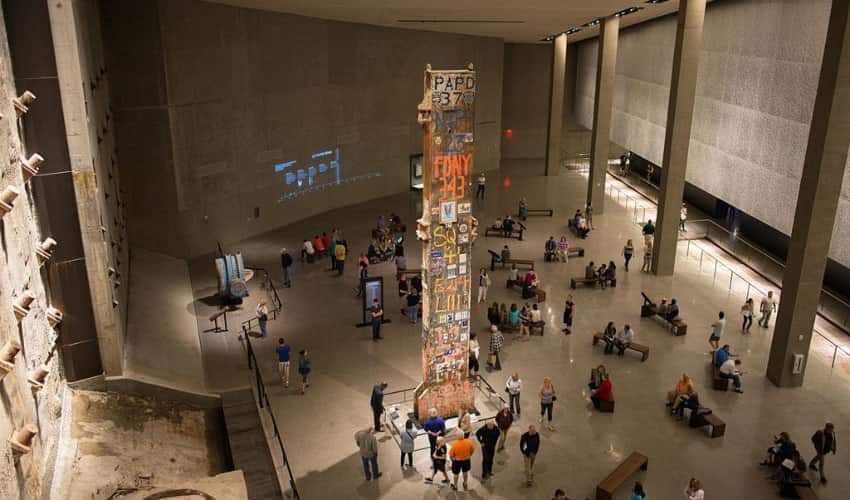 Image courtesy of Wikimedia Commons.
Group Admission and Tours
Visiting the memorial is free to all visitors, but guests will need to pay admission fees for the museum and any tours. Museum admission is as follows:
Adult: $26
Youth (7-12): $15
Young Adult (13-17): $20
Senior (65+): $20
College student: $20
U.S. Veteran: $18
Children under 7: Free, but do require a ticket.
Groups of 20 or more must schedule their visit in advance by contacting Group Sales at groups@911memorial.org or (212) 266-5200. Your tickets can be purchased up to six months in advance. We'd highly recommend booking your group's tickets as early as possible if you're visiting during peak travel season (over the summer and during major holidays.)
Guided tours can be added to any visit for an additional fee. You can choose a 60-minute museum tour, a 45-minute memorial tour, or a 90-minute tour of both sites. Private groups traveling with children can request a more age-appropriate tour (the topic of 9/11 can, understandably, be scary for some children) during spring break and the summer months.
Looking for a tour option that'll give you the freedom to explore at your own pace? Consider downloading the 9/11 Memorial & Museum Audio Guide on your mobile devices for your visit. The in-depth digital guide includes everything from the site's architecture to the canine heroes who were crucial in survivor recovery at Ground Zero. Accessible digital guides can be downloaded, with American Sign Language options for guests who are hard of hearing and enhanced audio description for visitors who are blind or partially sighted.
School and Youth Education
Guided and self-guided educational tours are available for school groups of all ages. Young students will learn about the brave first responders during 9/11, while older students can explore the tragic event's long-term global repercussions.
Museum visits with guided school programs are free for New York City K-12 institutions and discounted for schools outside of the city. One chaperone is required for every ten students (additional chaperones may be charged full admission rates). Please contact schoolprograms@911memorial.org or (212) 266-5200 to reserve your school visit.
Once your school visit is locked down, be sure to call GOGO Charters for your academic trip transportation. We only work with a vetted network of transportation professionals to ensure your students are getting the safest ride possible. Every driver is required to have a clear driving record and background check, as well as a clean, up-to-date drug test. Each bus is also required to undergo routine maintenance and inspections before hitting the road for long trips. Don't worry: your students will be in safe hands with GOGO Charters.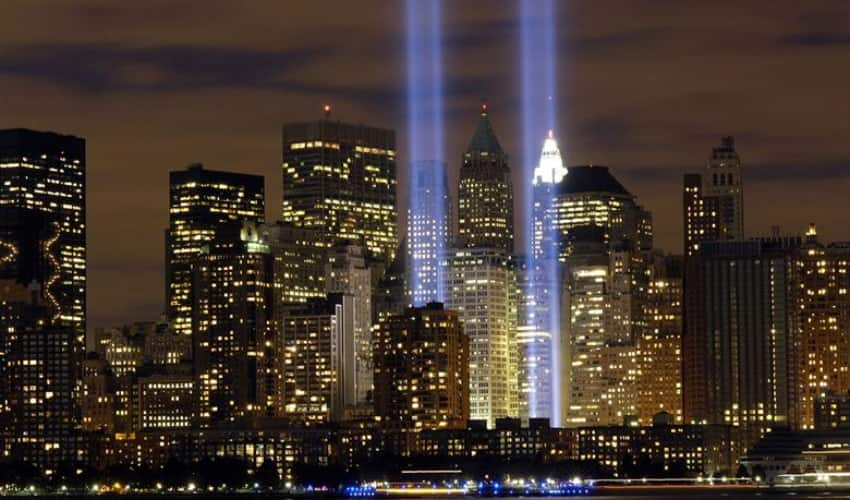 Bus Parking and Loading Restrictions
Traveling in Lower Manhattan comes with a handful of restrictions for oversized vehicles like charter buses. Since the area is so heavily trafficked, the 9/11 Memorial and Museum requires that buses schedule drop-off/pick-up arrangements in advance. If you want your charter bus driver to park on-site, be sure you apply for designated bus parking at the time of your group visit request.
During the weekday, you can only be dropped off between 10 a.m. and 2 p.m. and must be picked up by 4 p.m. (this is to avoid creating additional traffic in NYC's already-hectic rush hour.) The passenger loading zone for the museum is located along the east side of West Street, between Vesey and Barclay Streets. Groups must enter through the southeast corner of the museum after being dropped off. The bus loading zone and southeast entrance are fully wheelchair-accessible and can accommodate vehicles with wheelchair lifts for passengers with mobility concerns.
Visit Other NYC Attractions
Your group can easily spend at least 3-4 hours exploring the museum and memorial, but once your visit is over, there are still plenty of other things to see! Before leaving the memorial area, consider checking out the One World Observatory on the 100th, 101st and 102nd floors of One World Trade Center. One World Trade Center replaced the fallen Twin Towers in 2014 and has been the tallest building in North America ever since.
The observatory offers one-of-a-kind views of the city (seriously, where else can you view NYC from over 100 stories in the sky?) and is a wonderful way to round out an emotional experience at the 9/11 Memorial and Museum. Group visits to the observatory are perfect for tourist groups, and the observatory can also serve as a venue for special events like corporate functions and wedding ceremonies.
When you book with GOGO Charters, we travel on your schedule at all times. If you have stops on your itinerary after your 9/11 Memorial and Museum visit, we'd be happy to shuttle you to Manhattan's many other attractions. Is it your group's first time to the Big Apple? Be sure to add essential attractions like the Met, the Empire State Building, and the Statue of Liberty to your itinerary.
Book Your Charter Bus Around NYC
Planning a group trip to the National 9/11 Memorial and Museum is vital in understanding such an important day in history. GOGO Charters will handle the transportation so your group can focus on taking in the beautiful tribute to 9/11's victims and heroes. Whenever you're ready to plan your transportation, just give us a call at 212-356-0174. We'll be here 24/7.
Rent your charter bus now:
You may have seen us featured in: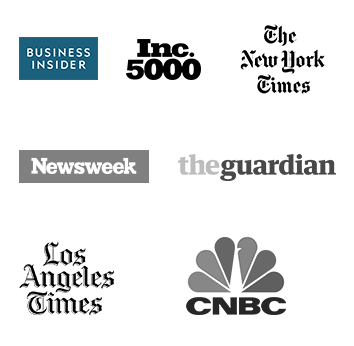 Latest
Blog Posts