Dependable, On-Time Corporate Shuttle Service
Do you want a full-sized motorcoach to bring your employees to and from work in Manhattan during peak rush hours? Or are you looking for a fleet of commuter shuttle buses to run on a cycle from your office to Grand Central Station or Park & Rides on the city outskirts? When you call, tell us about your ideal route for employee shuttle service. Our reservation specialists will work with you to set pick up and drop off locations and times and recommend vehicle types that may be best suited for you.
We can also assist with any other special requests like the need for a particular amenity (like an on-board restroom or television screens) or an ADA-accessible bus. Finally, you'll be paired with a bus from our network and a reliable, professional driver to get the job done. We work with experienced, certified drivers who prioritize safety, punctuality, and professionalism.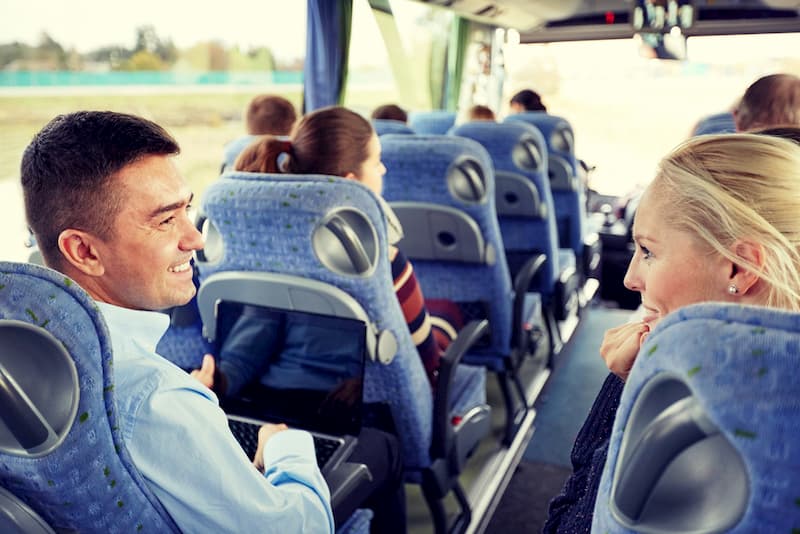 On-Board Amenities for Productive Travel
When you call us at 1-855-826-6770, ask your reservation specialist about renting corporate shuttle buses with amenities to make your employees' commute more comfortable and productive. Private charter bus rentals can come with WiFi capabilities and power outlets in every seat. Passengers can easily log on to check email, get a head start on work, or charge their phone or laptop while in transit. Alternatively, at the end of the day, employees can recline their seats and begin to unwind while they rely on a professional driver to focus on traffic.
Private Transportation To and From Work
Commutes will be safer and more comfortable on a private charter bus just for your company. Your employees will be comfortable knowing they're traveling only with fellow co-workers on transit designed specifically for them. With a private shuttle bus service, employees will arrive together, on-time, and safely.
Charter buses also have plenty of storage space for employees to store their belongings: backpacks, briefcases, gym bags, lunch boxes, and more. Depending on the size of your rental, employees can store small bags on-board in overhead bins, or larger bags and equipment in storage bays under the bus. With private transportation, passengers can be confident their belongings are secure and within easy reach.
Custom Scheduled Routes Through the Boroughs
With private corporate transportation, you can create personalized, custom routes between all five New York City boroughs and beyond. Is your office in Manhattan but you have a large portion of employees in Queens and Brooklyn? Make it easier for employees with long, uncomfortable commutes to get to work with a designated shuttle bus and custom pick up locations. You can even create a route to go as far away as Long Island, Newark, or Stamford so commuters can enjoy the benefits of private transportation for a long distance journey.
Book Your Employee Shuttle Service Today
If you're ready to book transportation to and from work for your employees, our reservation specialists are available 24/7 to help guide you through the rental process. Give us a call today at 1-855-826-6770 to secure transportation for your New York City corporate shuttle service!
(212) 356-0174
Rent your charter bus now:
(212) 356-0174
You may have seen us featured in: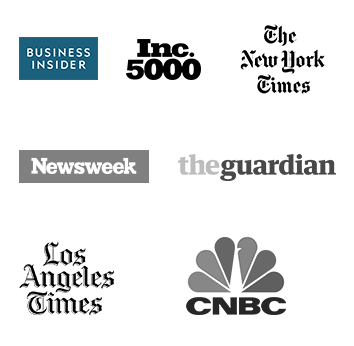 Calculate Rates
from New York, New York
Gogo Charters New York

New York, NY 10016, USA

(212) 356-0174
More About Group Travel in New York
Helpful Bus
Rental Resources
Latest
Blog Posts