Here are just a few of the companies we've worked with: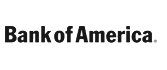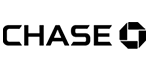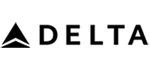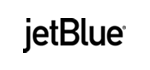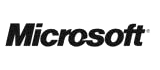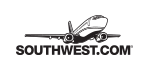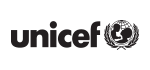 CALL 1-855-826-6770 FOR CHARTER BUS RENTALS TO TIMES SQUARE
Choose from Modern Times Square Charter Bus Rentals
At GOGO Charters, we take immense pride in offering secure and dependable bus transportation services in the heart of New York. Our extensive partner fleet features motorcoaches and minibuses that are perfect for groups of all sizes, heading to a variety of events.
For those with a large crew, the full-sized 56-passenger charter bus is the way to go. It comes equipped with undercarriage luggage storage, an onboard restroom, and TVs with a DVD player to ensure a comfortable and entertaining journey. And if you're part of a smaller group, such as a corporate team or a bunch of friends ready for some fun, the compact minibuses come in different sizes, including 18-passenger and 35-passenger options. With GOGO Charters, the choice is all yours!
Just reach out to us at (212) 356-0174 with your travel details, and we'll provide you with a free NYC charter bus rental quote.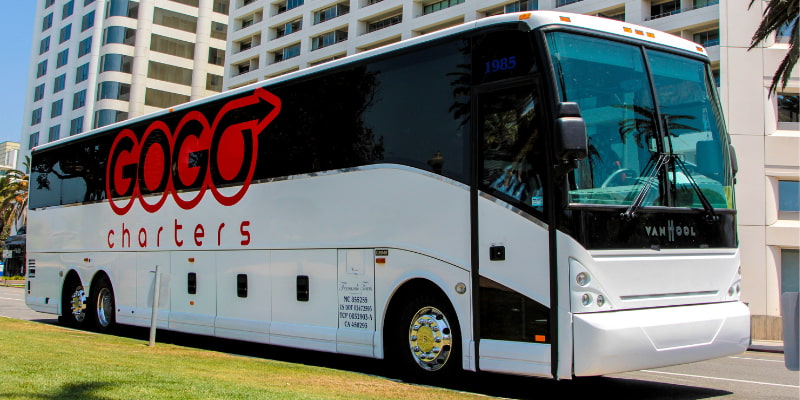 Discover What Makes Times Square So Iconic
Times Square is an absolute must-visit for anyone exploring the Big Apple for the first time. Experience the lively crowd, a blend of people from all corners of the globe, come together to see the dazzling sea of bright billboards that make it crystal clear: New York is the city that truly "never sleeps." But it doesn't stop there — catch an award-winning Broadway show and snap selfies with life-like celebrity wax figures at Madame Tussauds. And when you and your group's feeling famished, don't miss Los Tacos No. 1 for a scrumptious bite.
Navigating Time Square: Directions and Parking
The Times Square Alliance's district covers a substantial chunk of real estate, from 40th Street to 53rd Street between 6th and 8th Avenues — and the historic Restaurant Row (46th Street between 8th and 9th Avenues). Expect a range of theaters showcasing the best of Broadway and Off-Broadway, a whopping number of international dining options, and more than 62,000 seats at live entertainment venues
Worried about parking? No need! While Times Square has ample options for both short-term and long-term parking, with GOGO Charters, you'll have professional bus drivers who are experts at navigating the bustling New York streets. All you and your group need to do is relax, kick back, and focus on enjoying your itinerary.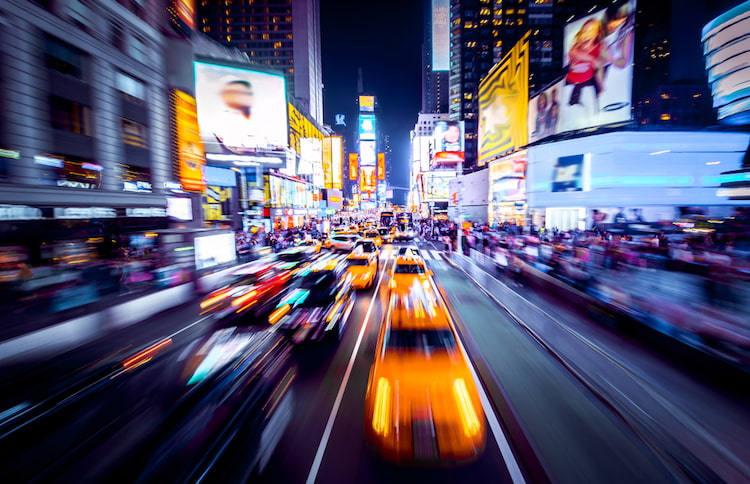 Private Bus Rentals for Hassle-Free Times Square Exploration
Choosing a private charter bus rental in New York offers you the freedom to explore this enchanting borough on your own schedule. Whether you're planning a sightseeing tour or a fun-filled day out with the kids, our private NYC bus rental service provides personalized bus transportation that eliminates traffic and crowded subway headaches. With amenities like WiFi for on-the-go social media scrolling, plush reclining seats for ultimate relaxation, and a climate-controlled cabin to keep you comfortable, everything is tailored to your preferences.
And if you decide to venture beyond Manhattan, we also offer charter buses to nearby boroughs like Brooklyn and Long Island.
Elegant Wedding Shuttles for Guests in Times Square
New York weddings can be a whirlwind, right? But no worries, our reservation specialists are here to make it a breeze. We'll find you a (or many!) sleek charter bus with plush seats and refreshing air-conditioning to whisk your guests to every fabulous event you've planned in the heart of Times Square.
Are you tying the knot at the Times Square Church but have your reception at the stunning Glasshouse Chelsea? Don't worry; rent a charter bus or minibus in New York, and you'll have NYC wedding shuttles that run on your schedule, exclusively serving your guests. No one gets lost, everyone stays safe, and your celebration stays together!
Rent a Times Square Bus Rental with GOGO Charters
When you're ready to make your group's charter bus reservation for Times Square and the surrounding areas, the GOGO Charters team is here for you! We're available 24/7, so don't hesitate to reach out at (212) 356-0174, and we'll help you find the perfect charter bus rental in NYC that suits you and your group to a T. Let's make your Times Square adventure unforgettable!
Rent your charter bus now:
You may have seen us featured in: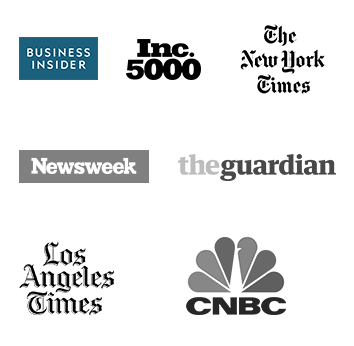 Latest
Blog Posts