Here are just a few of the companies we've worked with: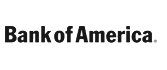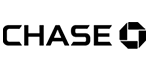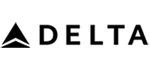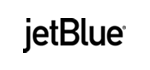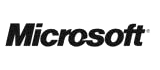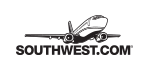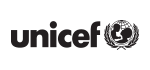 CALL 1-855-826-6770 FOR CHARTER BUSES TO NEWARK LIBERTY INTERNATIONAL AIRPORT
About Newark Liberty International Airport
Newark Liberty International Airport is a trans-city wonder between Newark and Elizabeth. Close enough to New York City to feel its hustle and bustle, this airport is one of the top dogs in the New York airport scene. In fact, it was the very first major airport in the United States!
Newark Liberty International Airport opened its doors to the world in 1928 and was a trendsetter, housing the very first control tower in the country. Situated just 15 miles southwest of the heart of Manhattan and 60 miles northeast of Philly, it's in the perfect spot for East Coast explorers. You'll find three terminals and three runways to keep things moving. Domestic travelers from Orlando, San Francisco, and Fort Lauderdale also prefer this airport for its convenience.
In 2022, Newark Liberty International Airport played host to a whopping 43.4 million travelers, making it the 13th busiest in the US and the 23rd busiest worldwide. But its grandest year on record was 2019 when it greeted an impressive 46.3 million passengers.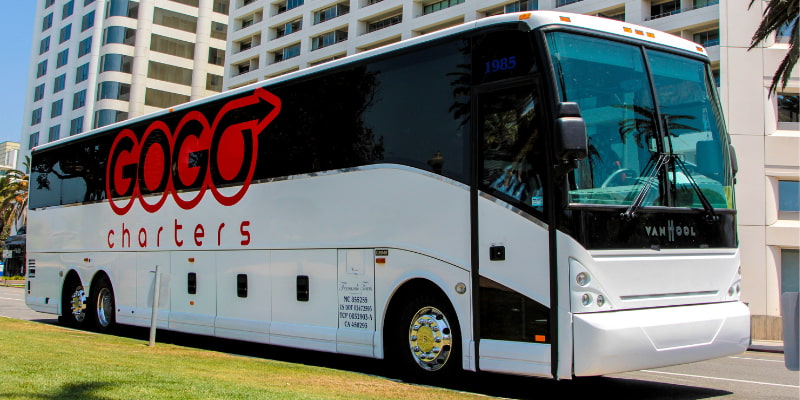 Choosing Group Transportation To and From Newark Liberty International Airport
Ditch the hassle of hailing rideshare services and dealing with shuttle buses – your Newark Liberty International Airport journey starts with GOGO Charters.
If you're traveling with a small group, an 18-passenger minibus will be a great choice for navigating the airport chaos with ease. For larger groups and loads of luggage, you can book the 56-passenger motorcoach to keep everyone together and on time. Don't worry if you're somewhere in between; we've got bus models for all group sizes.
As for booking, simply pick the minibus or full-size motorcoach that suits your squad's needs. Every bus in our partner Newark Liberty International Airport fleet is designed with ample luggage space and comfy seating, ensuring a smooth and direct journey between your destination and the airport.
Pick-Up and Drop-Off for Charter Buses
When it comes to drop-offs at Newark Liberty International Airport, things are as simple as pie. Know which terminal your flight is departing from, and your driver will whisk you right to the curb outside.
For pick-ups, on the other hand, you might want to chat with your charter bus driver to arrange a specific pick-up spot. And if plans change unexpectedly, don't sweat it! You can call your driver directly and sort things out.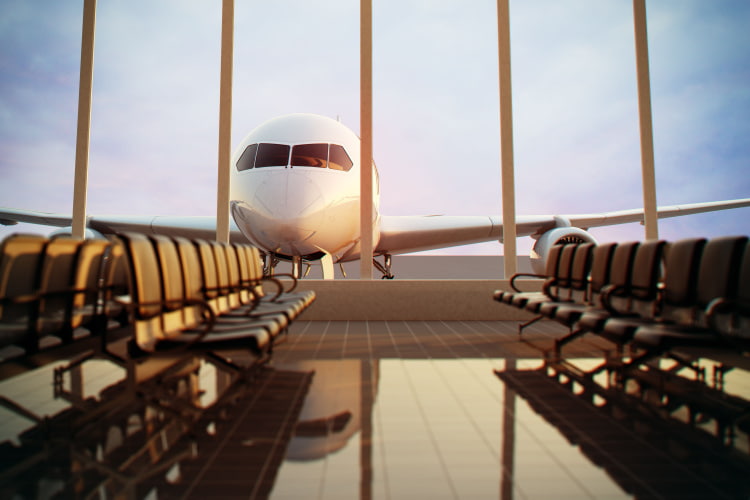 What To Do at Newark Liberty International Airport
Airport visits don't have to only be about "hellos" and "goodbyes." While you're there, why not indulge in some retail therapy? The Newark Liberty International Airport is home to a variety of shops and boutiques, ranging from newsstands to gift shops and trendy clothing stores. You'll also find spas tucked away in Terminal C for some indulgent pampering before your flight.
The best part? Your New York group trip can begin the moment you touch down. The bus drivers are ready to roll following your custom schedule, so if Central Park or the Empire State Building is calling your name, they'll get you there in style!
Book Your Charter Bus to Newark Liberty International Airport
Why deal with the headache of airport transportation when you can do it the fun way? If you're flying in or out of Newark Liberty International Airport, reach out to GOGO Charters. Just dial (212) 356-0174, and our reservation specialists will hook you up with the perfect charter bus and set the stage for a fantastic, stress-free journey to or from Newark Liberty International Airport.
Rent your charter bus now:
You may have seen us featured in: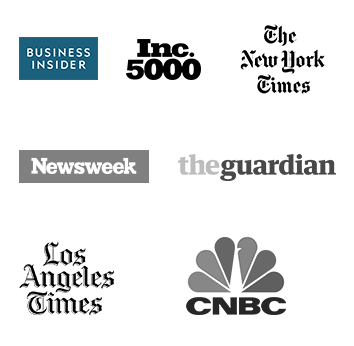 Latest
Blog Posts